Matthew McConaughey has been serious about not making romantic comedies anymore. He even recently revealed that he once turned down over $14 million to make one.
But in an interview with E!, he revealed that there's one exception that — just maybe — he'd consider when it comes to making a rom-com return. And it's a sequel, too.
OK, OK — have you finished guessing? It's a sequel to How to Lose a Guy in 10 Days, the classic rom-com from 2003 starring McConaughey and Kate Hudson.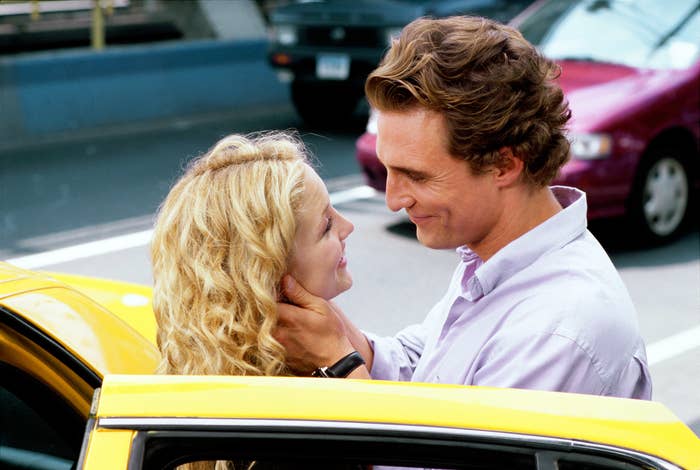 When asked if he'd ever do a sequel, he said, "Possibly. [It's] teed up for one. And...as far as romantic comedies go, that was a really good one."
He even cracked wise about reviving the film's classic wedding karaoke scene, saying they've duetted once or twice since: "She's quicker for the mic for karaoke than I am, but she's pulled me in before."
Will there ever actually be a sequel? Hey, who knows — we can dream. Either way...