Justin Bieber's not always known for his daring style choices — but, sometimes, he possesses the capacity to surprise.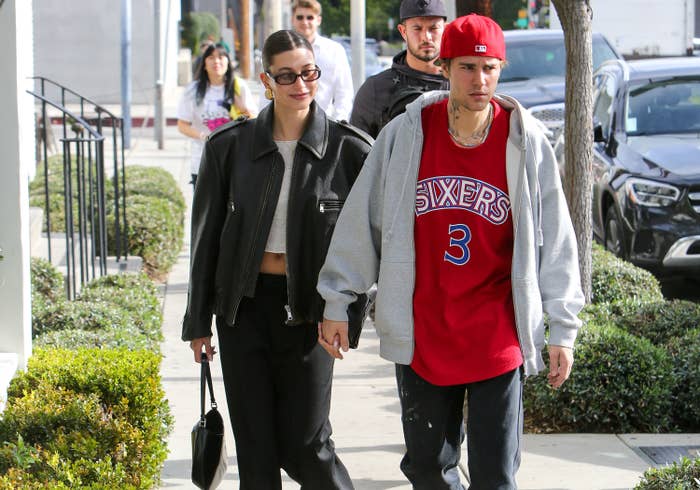 Like, remember his oversized suit and pink hat at the Grammys last year?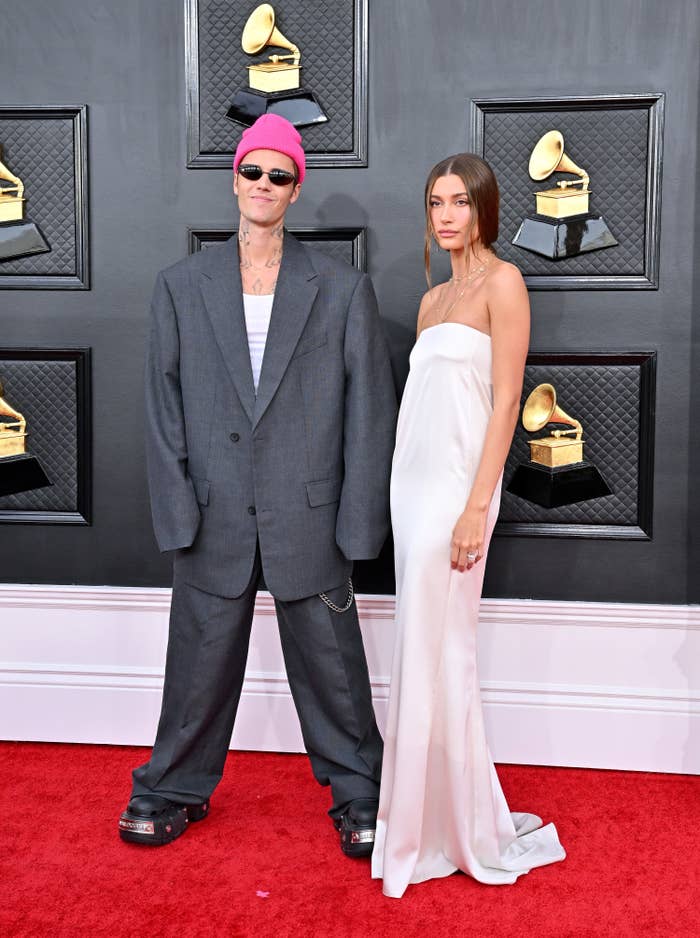 But Justin recently stepped out in an outfit that has to be seen to be believed.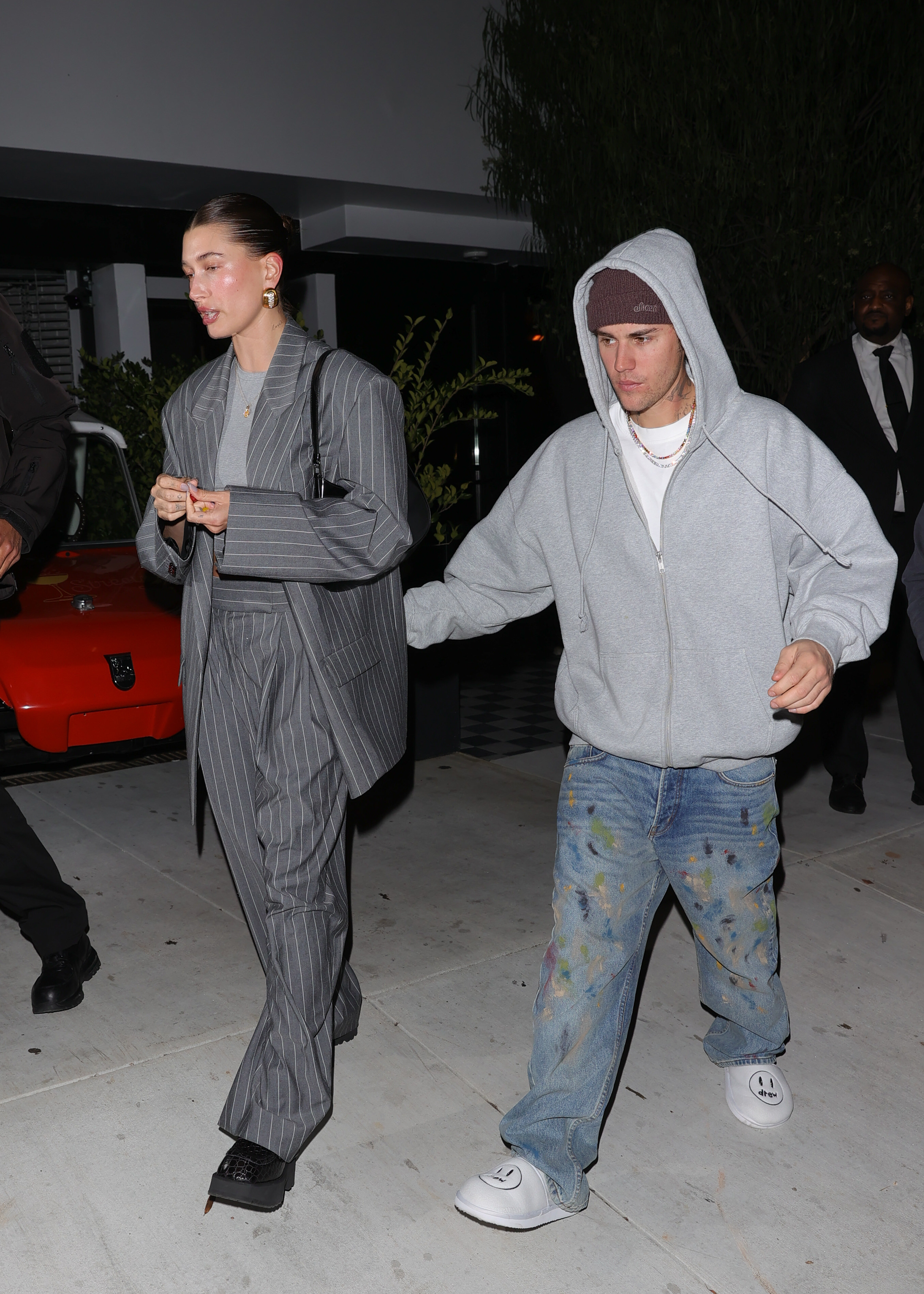 While he was out with Hailey Bieber this weekend, Justin donned a bucket hat and — get this — a whole-ass blanket. Really.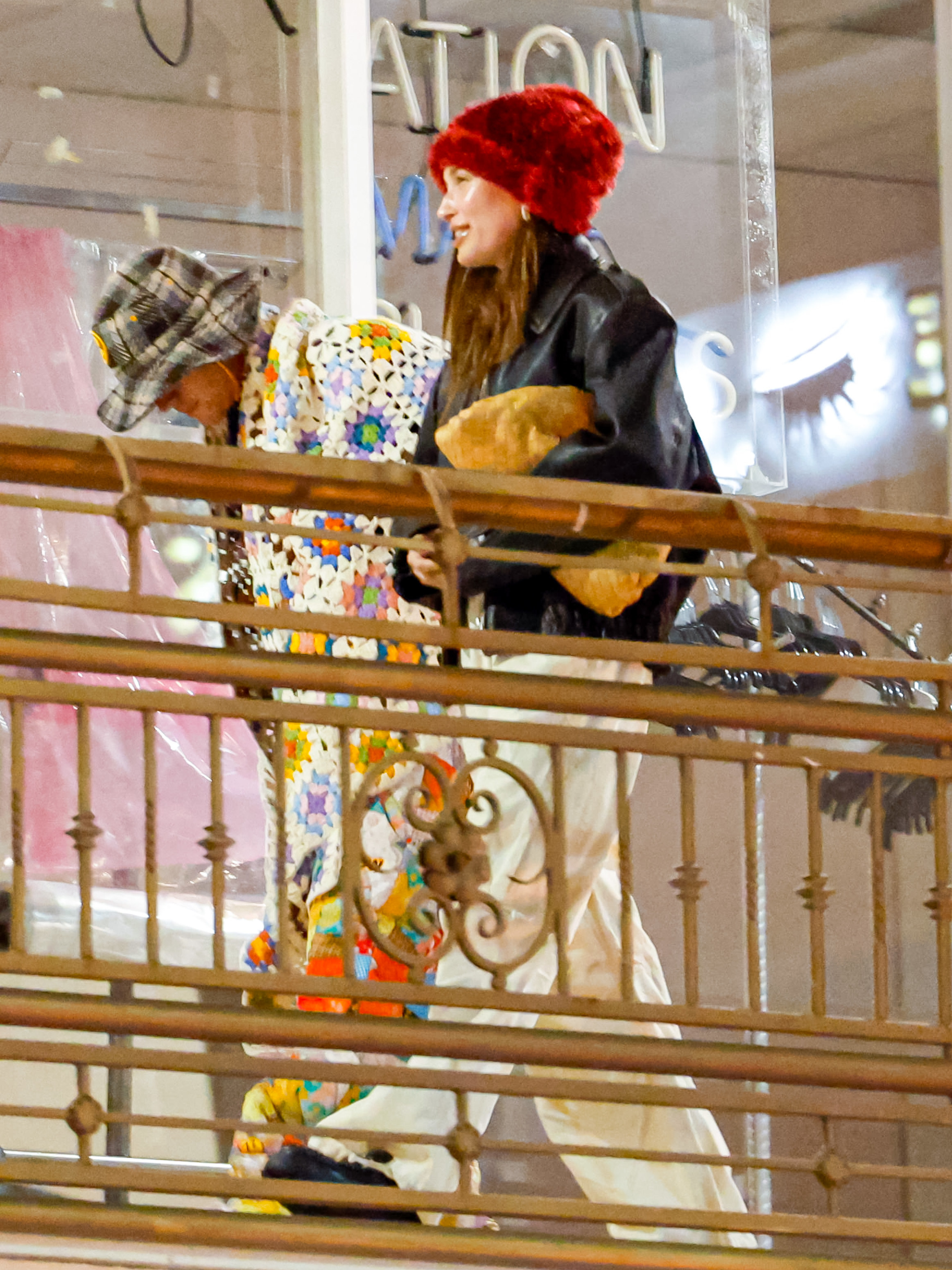 Like, get a load of this thing.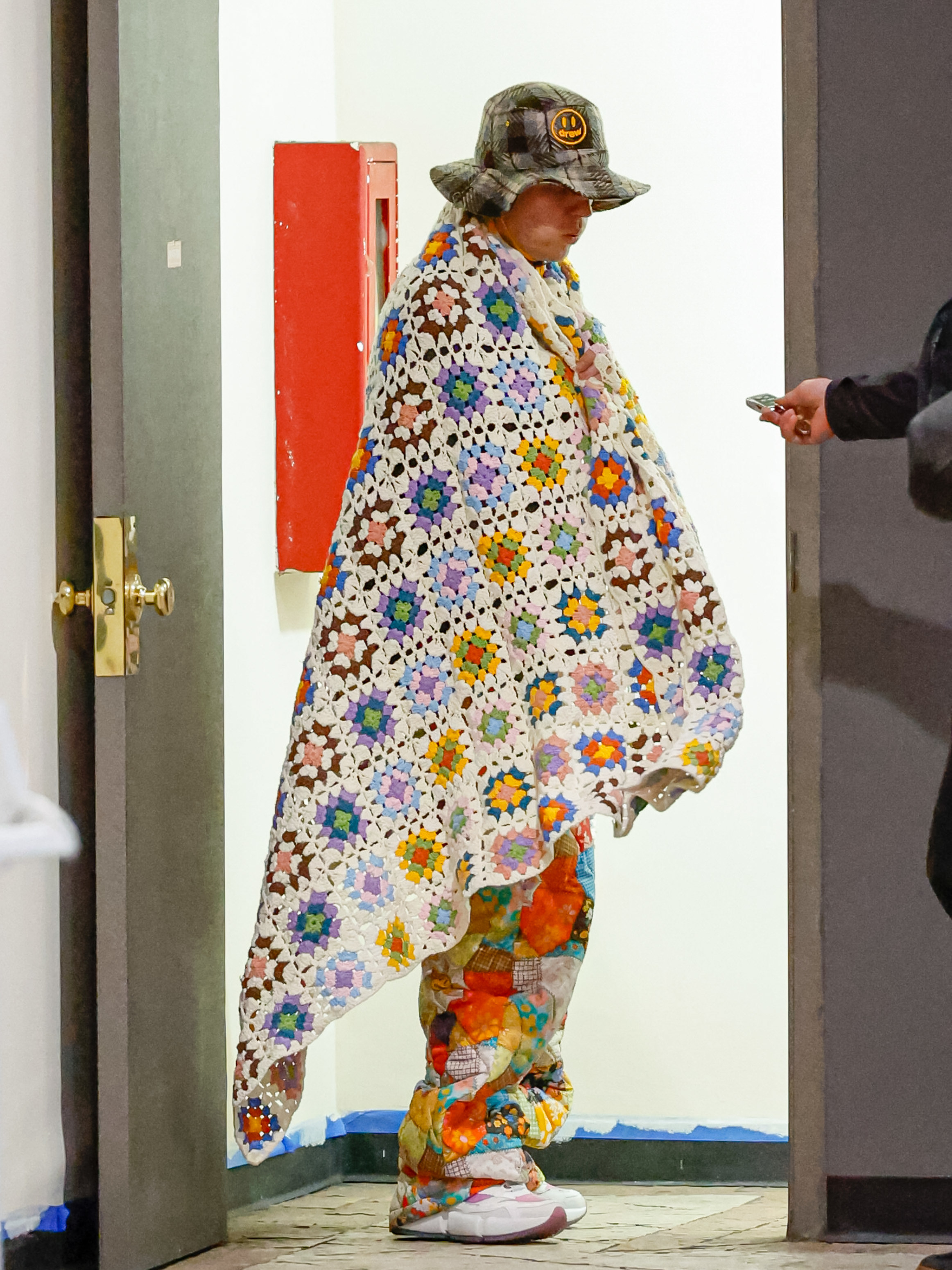 As GQ points out, the bucket hat and the colorful pants are both from his Drew House brand — and the blanket is from my grandparents' house. (Just kidding.)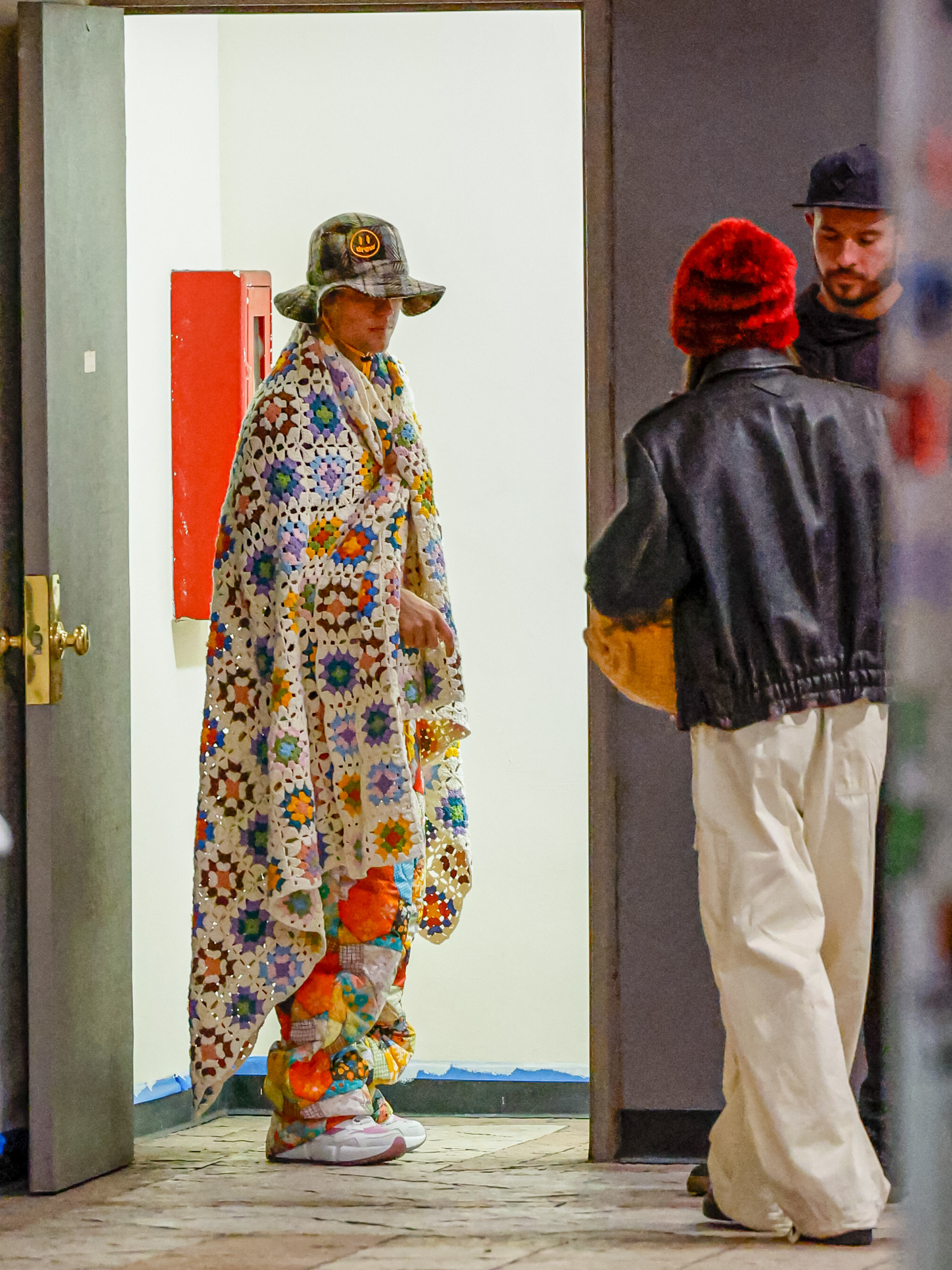 If you're having some deja vu about the whole blanket thing, it's understandable. Remember when A$AP Rocky rocked a quilt at the Met Gala?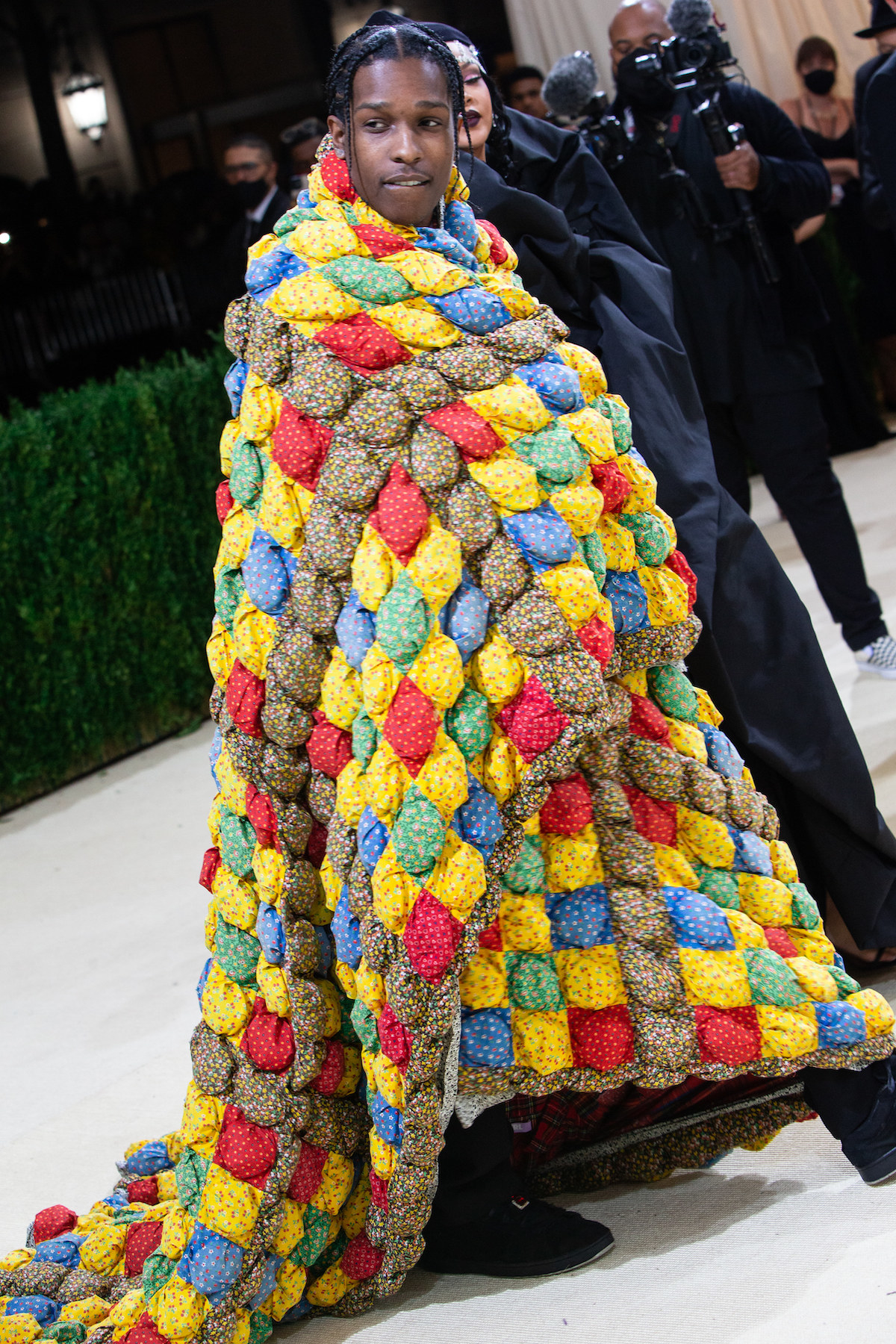 And of course, there was Billie Eilish and Jesse Rutherford's red carpet debut, where the couple were dripping in Gucci sleepwear.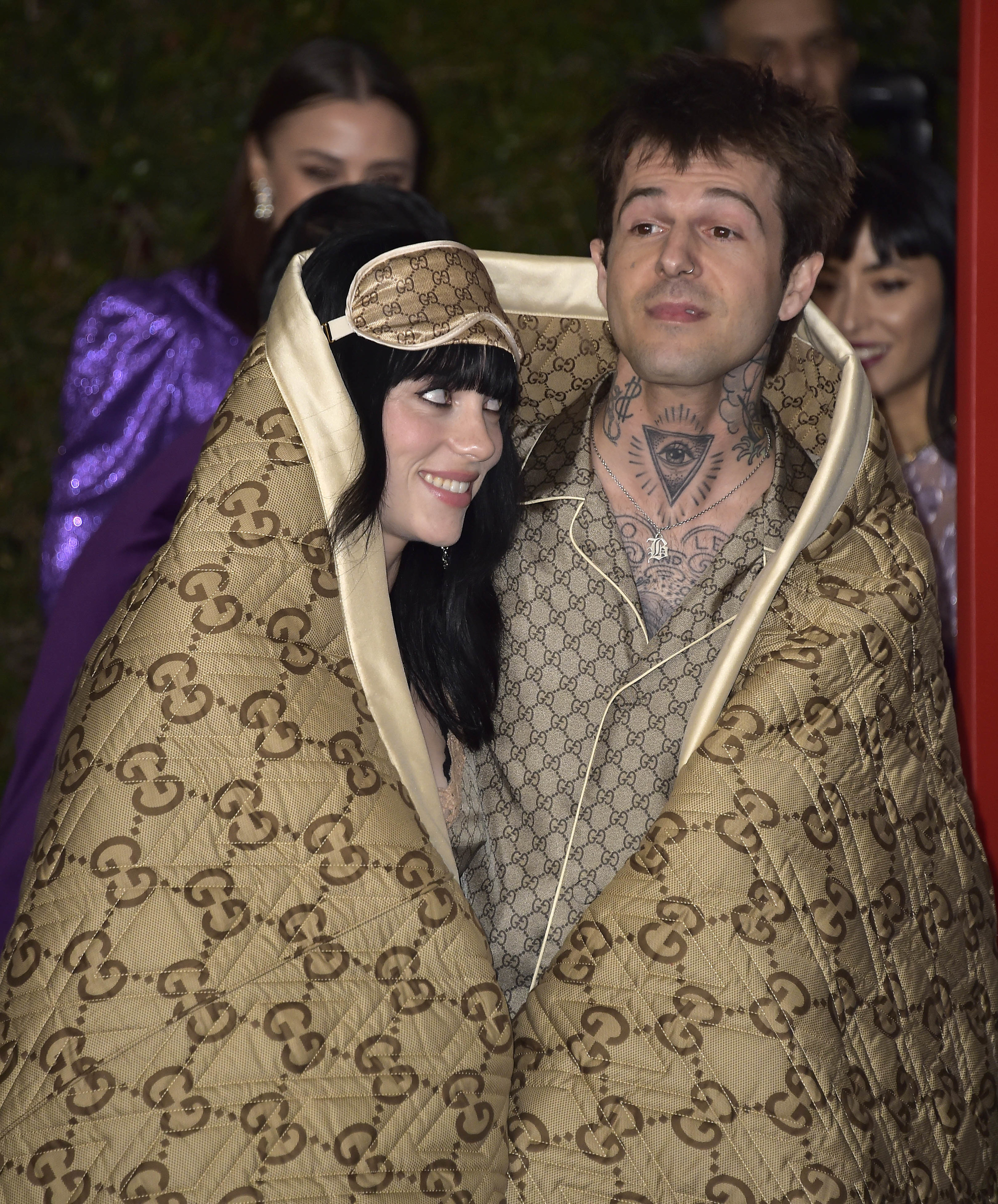 Whether Justin is blazing a trail or following a trend, it looks like couture might just get a whole lot cozier from here on out. We'll see!