A$AP Rocky and Rihanna stole the show when they walked the red carpet together at the 2021 Met Gala.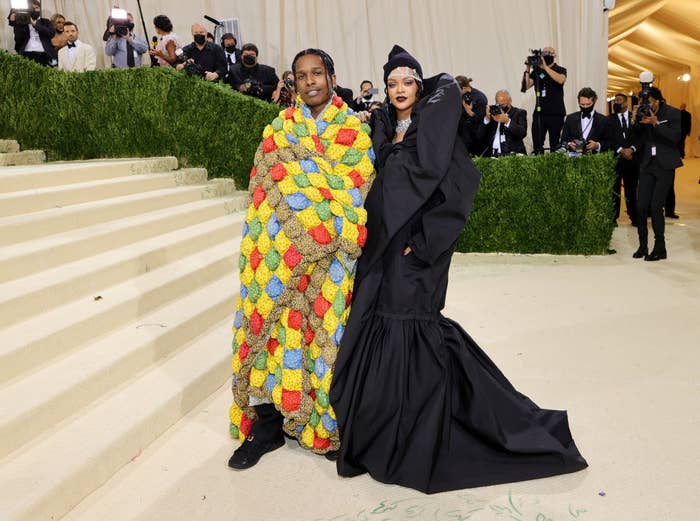 The "Fashion Killa" rapper looked so handsome in his custom quilt by ERL designer Eli Russell Linnetz — and as it turns out, there's an amazing story behind his look.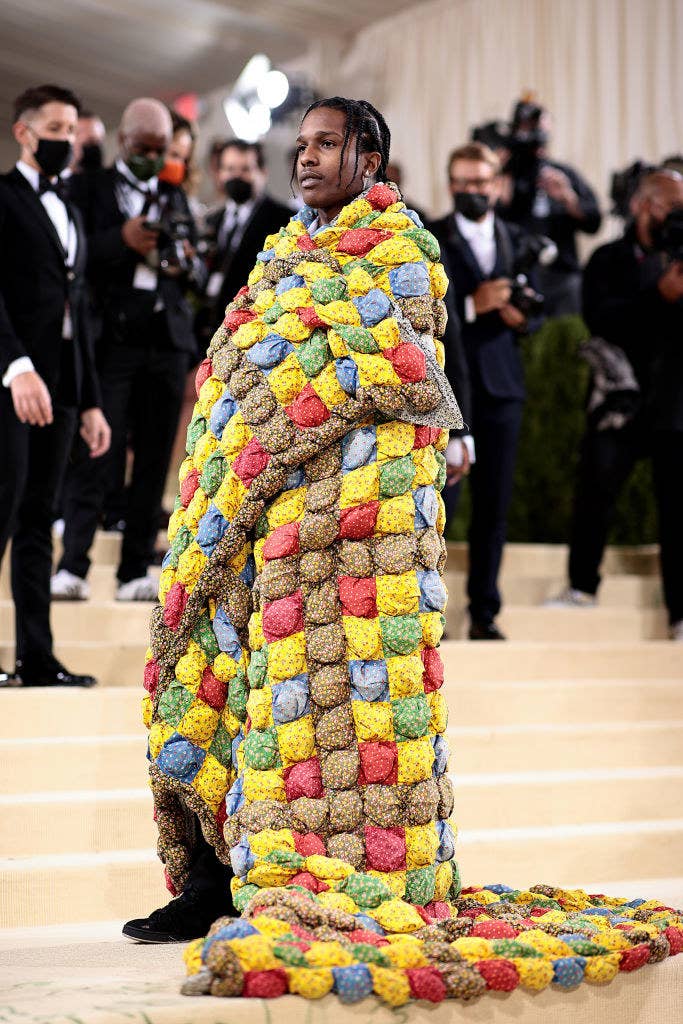 A couple of days ago, a woman named Sarah took to Instagram to reveal that her great-grandmother originally designed and donated A$AP's quilt.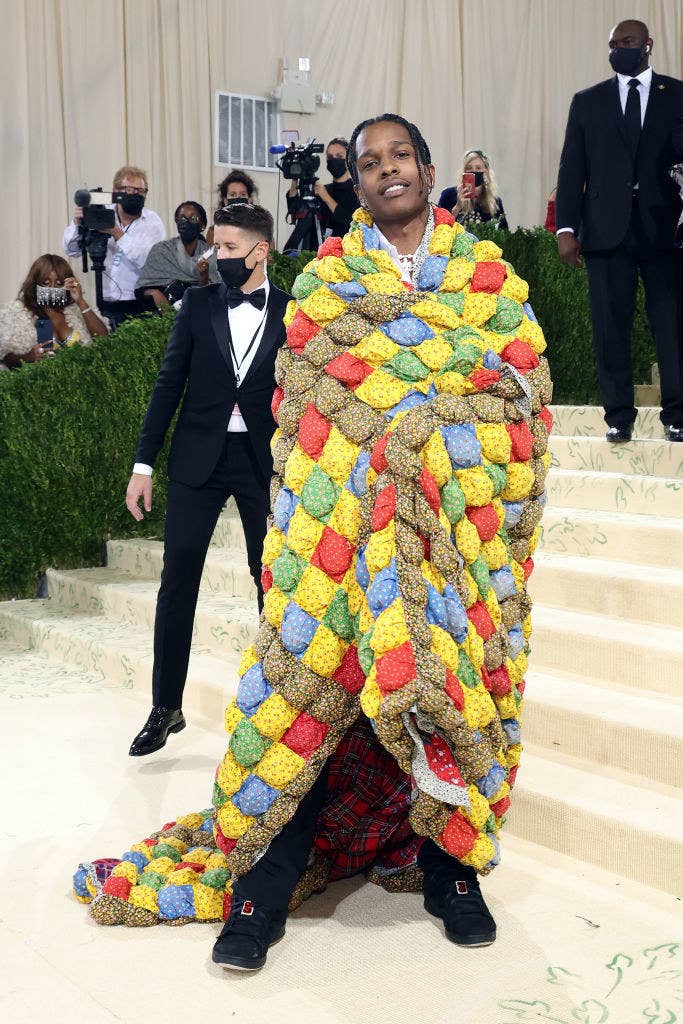 "So my great grandmothers quilt was donated to an antique/thrift store a while back. When I saw the #metgala Photo I realized instantly that it had to be the same quilt," she wrote next to a side-by-side pic of the quilt on her "old bed" and on A$AP's shoulders.
"I read the vogue article about the designer finding the quilt in Southern California and [...] his office not that far from us in Venice California," she continued.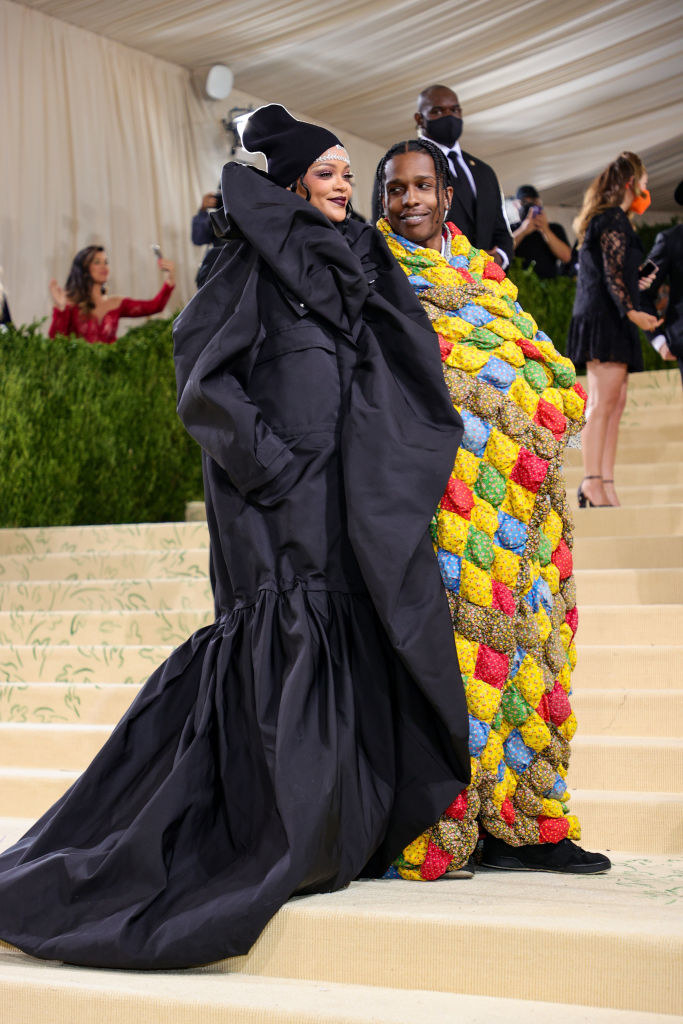 "I demanded that my mom go look for the photos of it on our old bed. Looks like great grandma Mary went to the #metgala with @asaprocky and @erl__________ ," Sarah gushed.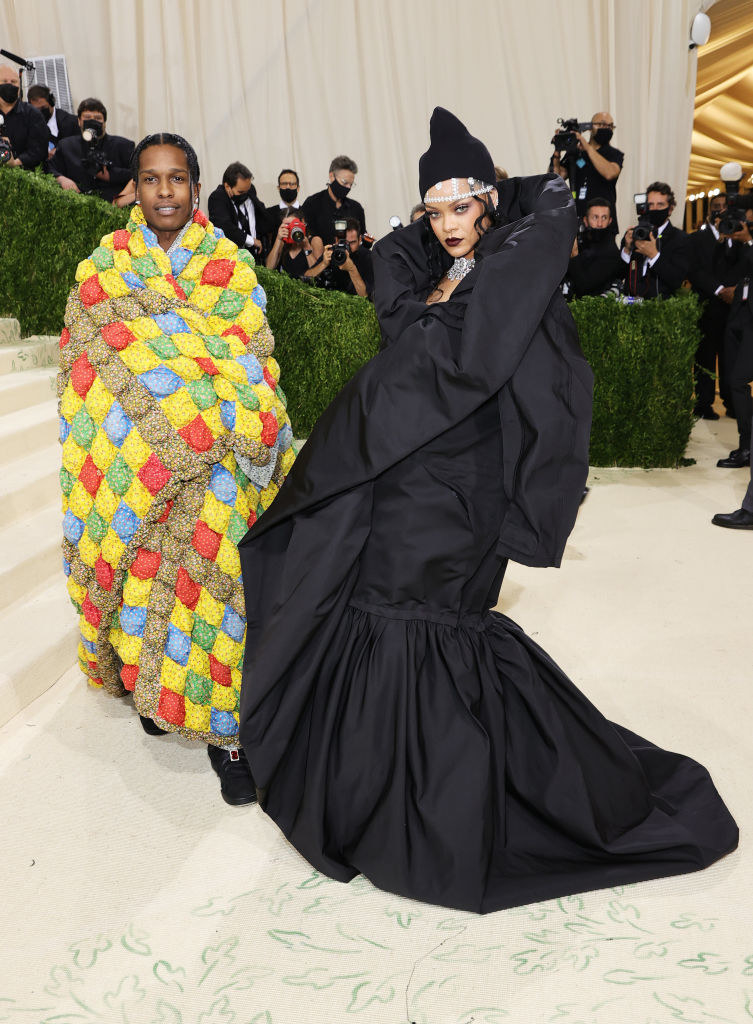 Some fans demanded that Sarah's great-grandmother be acknowledged for her work. However, Sarah said that she's just happy seeing her great-grandmother's quilt on the red carpet.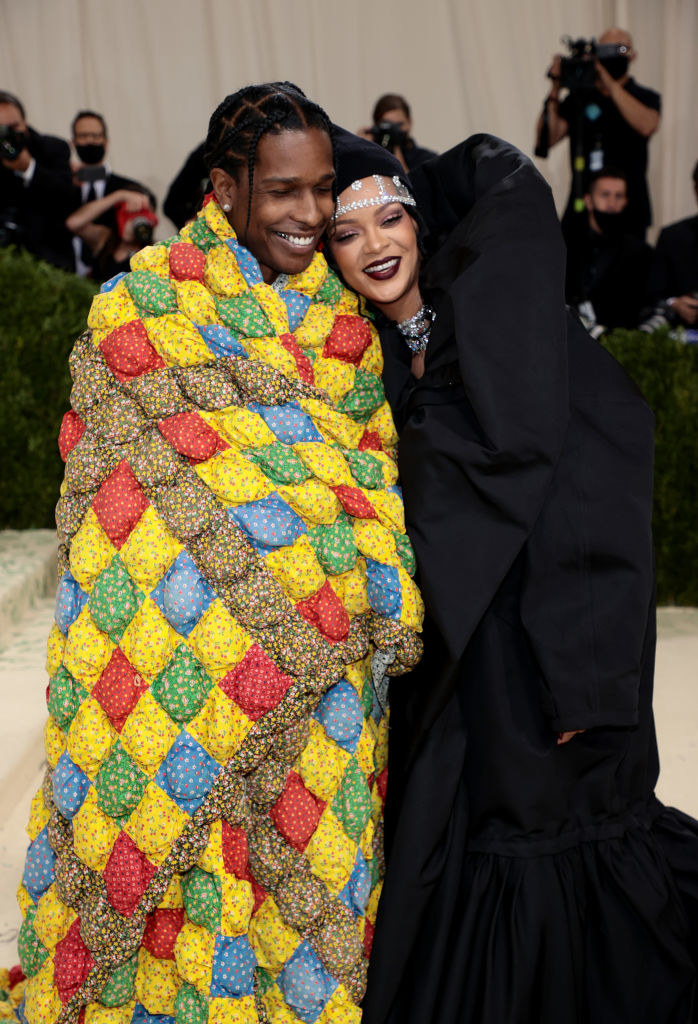 "I am only posting this because I wanted to clarify that we aren't accusing anyone of stealing this and we don't want money," she said.
"I posted this because I found it amazing that some thing that my great grandmother made out of love for my mother, to be used to keep her warm, and was donated so that it might keep somebody else warm or sold to raise funds for a lovely charity, ended up being used for an amazing statement art piece by amazingly talented people who took it to the next level," Sarah continued.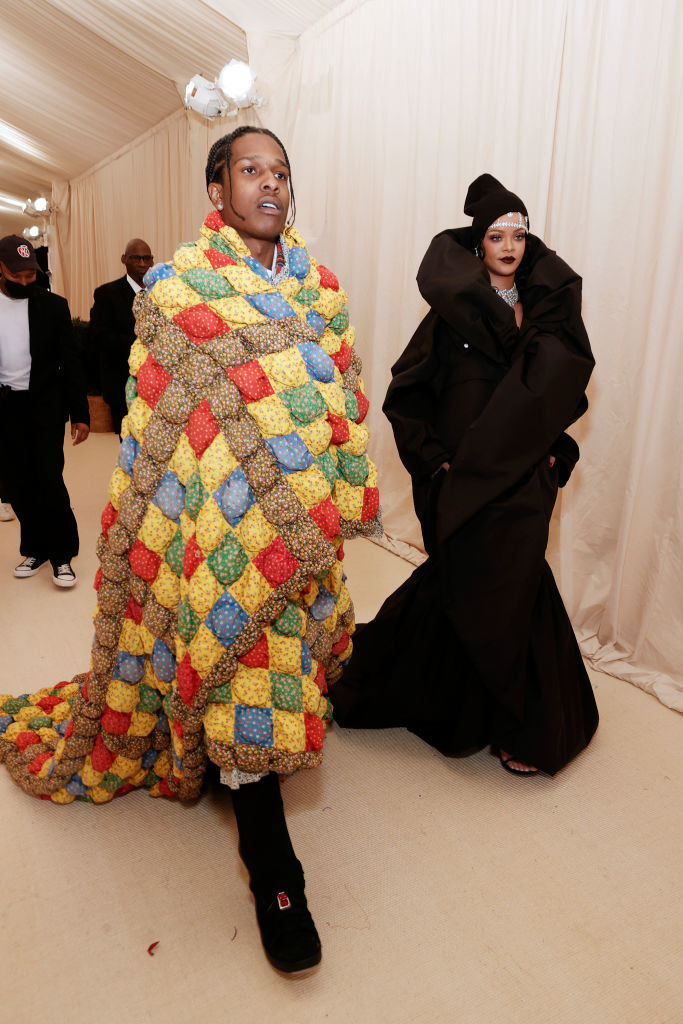 "I have talked to the designer @erl__________ and the quilter @zakfoster.quilts who worked so hard on the pieces," she added. "They're both lovely people. And to everyone who is concerned that we gave away this quilt, please don't be worried."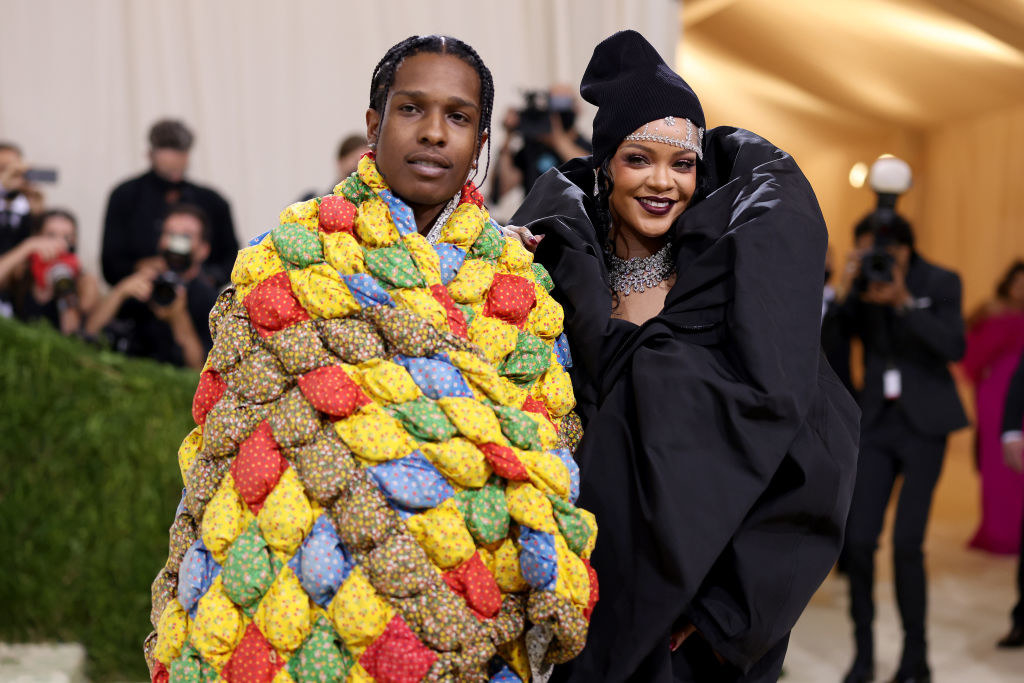 She explained, "we still have many quilts and afghans and handmade lovey's that she left behind for us."
According to Vogue, Linnetz purchased the "antique quilt" from a thrift store, and with the help of Zac Foster, he used it as a "base" for A$AP's Met Gala look.
I should also mention that Foster documented his quilting process on Instagram, and he did say that he wished he knew who originally designed the quilt because it was made so beautifully. But sadly, there was no name attached to the design.
"I quilted on things that were important to me, from my dad's bathrobe to my boxers," Linnetz explained to Vogue. "Then we used these amazing plaids and flannels and embroidered my family's name all over the quilt."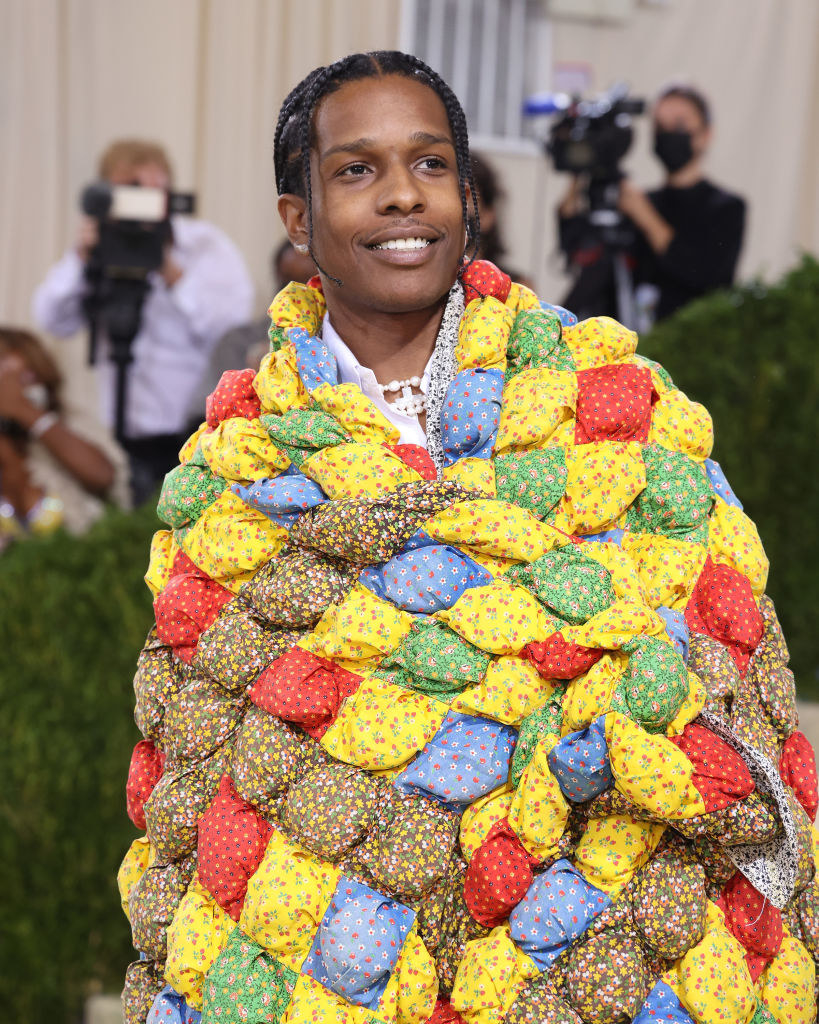 Linnetz added, "We worked with an incredible young quilter, Zak Foster, who specializes in burial and memory quilts."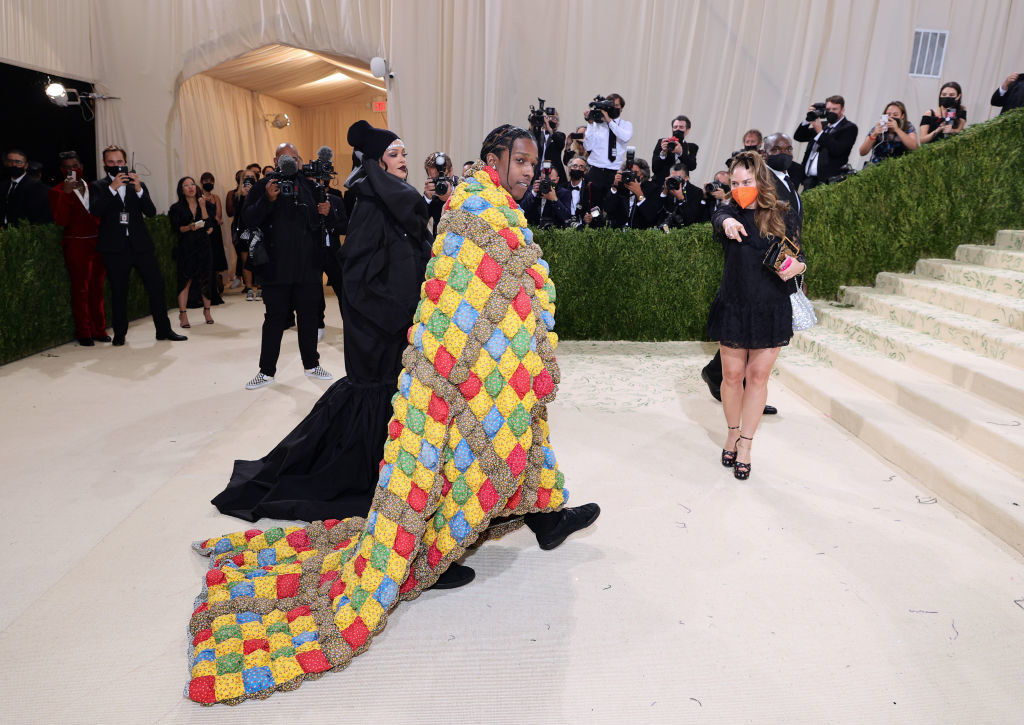 He said, "There's an irony to it that I liked, using the clothing of the deceased to create this beautiful new quilt then [in their honor] that lasts forever."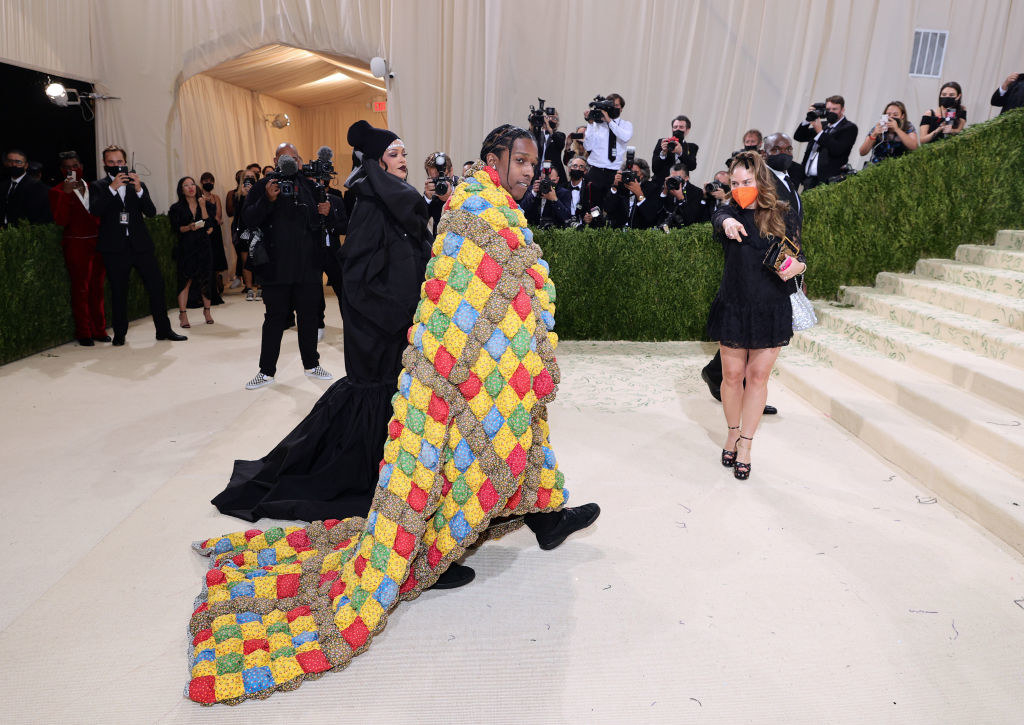 Seeing her great-grandmother's work on the red carpet will be a moment that Sarah will never forget!