The age gap between Billie, 20, and Jesse, 31, has been heavily scrutinized on social media.
This led to the two actually parodying the backlash with their Halloween costumes. Yup, Billie dressed up as a baby, and Jesse a grandpa.
Well, this weekend, the two made their first-ever red carpet couple debut at the LACMA Art+Film Gala in Los Angeles, California. They wore an all-Gucci sleep-themed ensemble.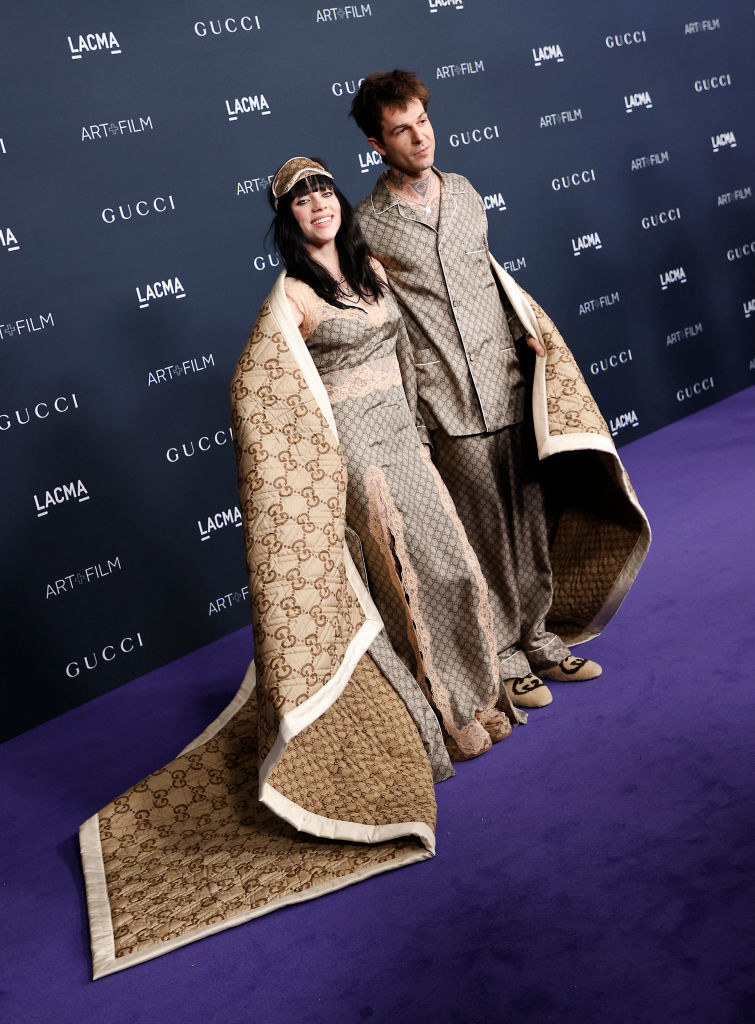 They were wrapped in a Gucci blanket: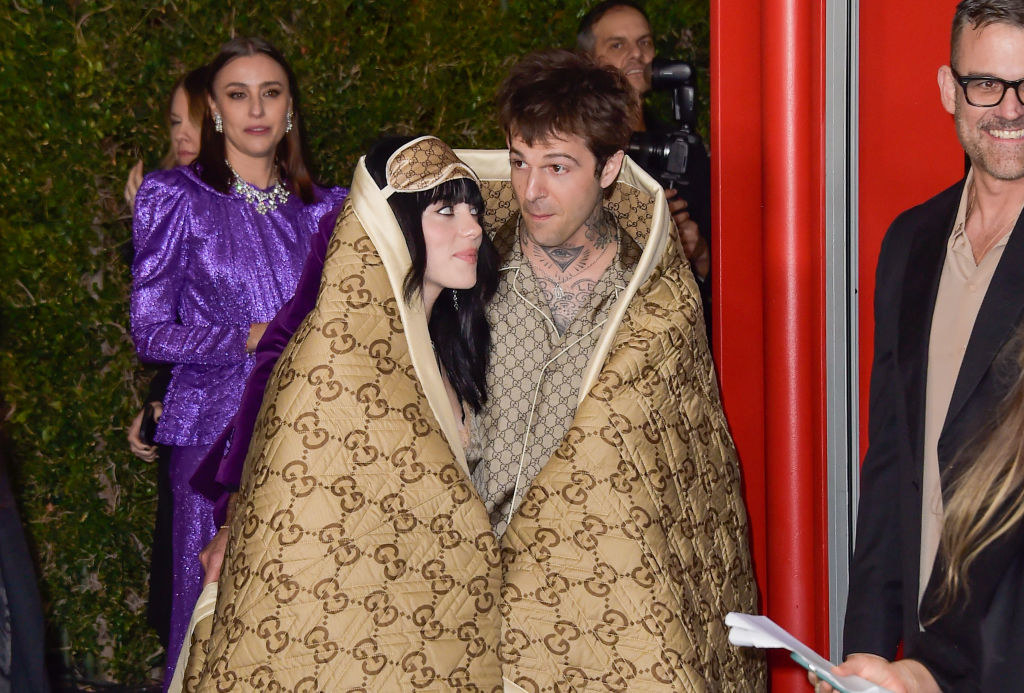 Billie donned a Gucci nightgown, pajamas, gloves, and a sleep mask she wore atop her head: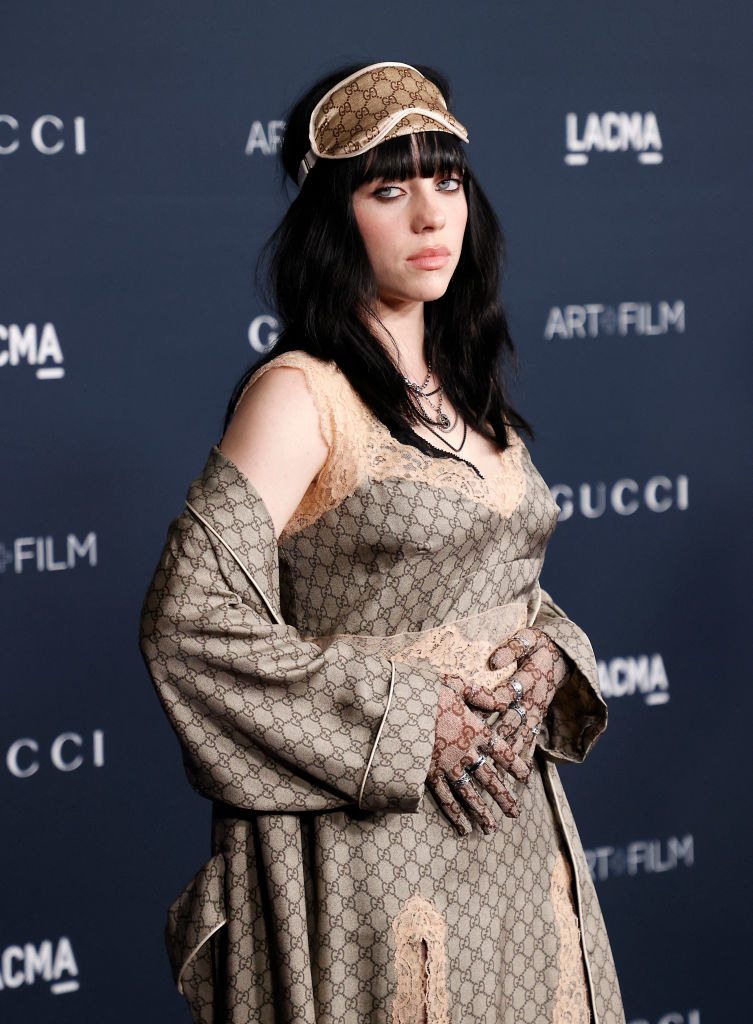 And Jesse wore Gucci pajamas and slippers: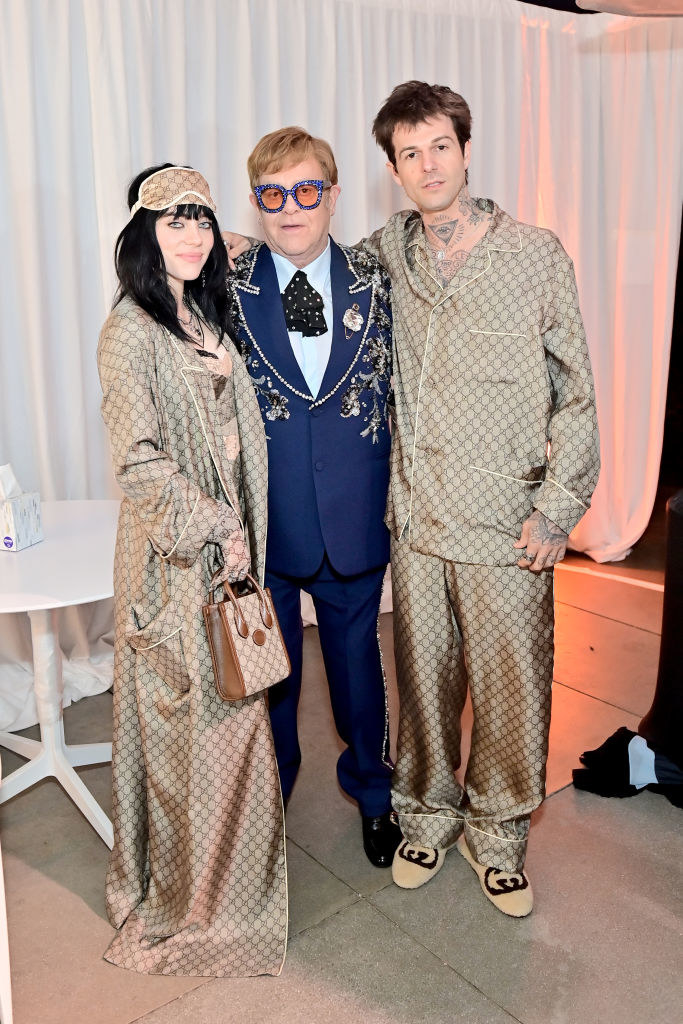 Age gap controversy aside, I fucking love these looks.
We know Billie has always been a master of logomania and oversized pieces, and this blends that together perfectly.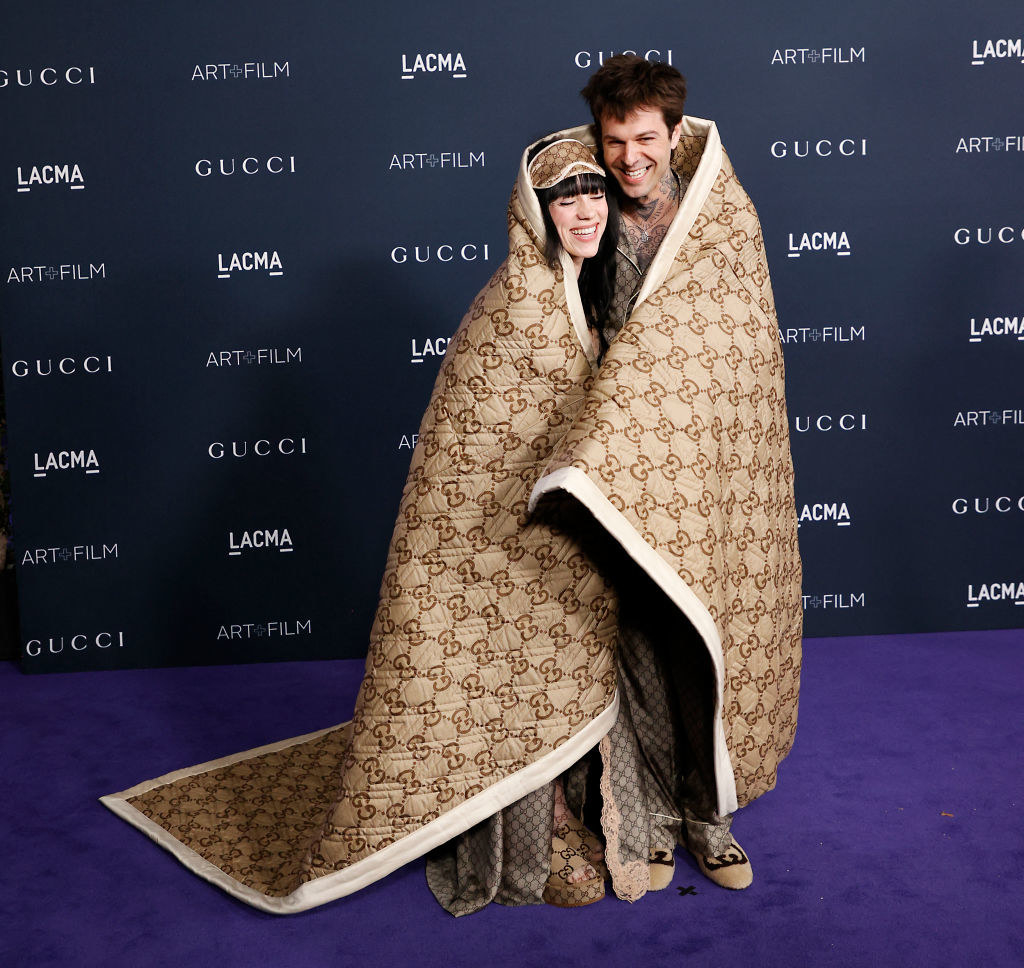 What do y'all make of the lewk? Let me know in the comments below!