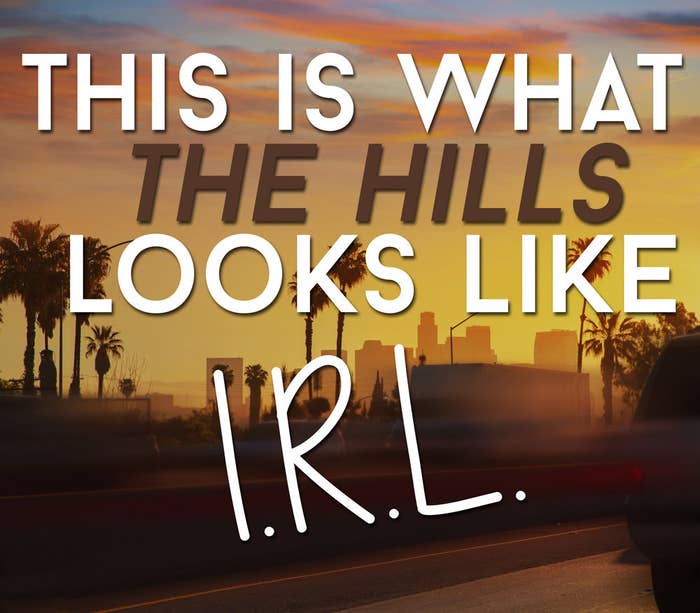 If you were lucky enough to have MTV from 2006 to 2010, you probably saw at least one episode of The Hills.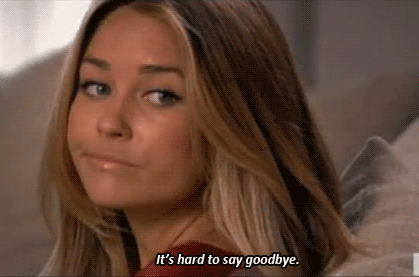 And chances are, if you're like us, it probably changed your life.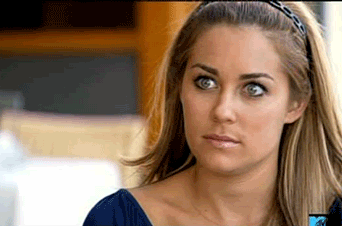 As a fandom, we were completely invested in the show. We were shocked to see what drama Speidi (Spencer and Heidi) would stir up. We cried with L.C. and wondered what kind of mascara she used. We speculated why Stephanie went on a date with Doug. And we asked everyone we knew what the hell Audrina saw in Justin Bobby. But most of all, we lived vicariously through the lives of these young adults as they chased their dreams in the City of Angels. We wanted to believe it was all real. And when we thought of Los Angeles, we thought of The Hills. Little did we know that The Hills version of Los Angeles wasn't quite what we expected. Nearly four years later, we both moved to Los Angeles and we couldn't wait to see it through the eyes of L.C. So that's what we did.
To start, we obviously emailed Teen Vogue to see if they would let us see the iconic closet where they stuck Lauren and Whitney for nearly four years.
We were disheartened that we couldn't visit Teen Vogue, but we didn't let it deter us. Our adventure began.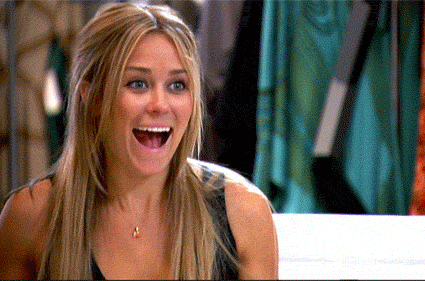 First stop: Westminster Presbyterian Church aka the location of the original Red Wedding.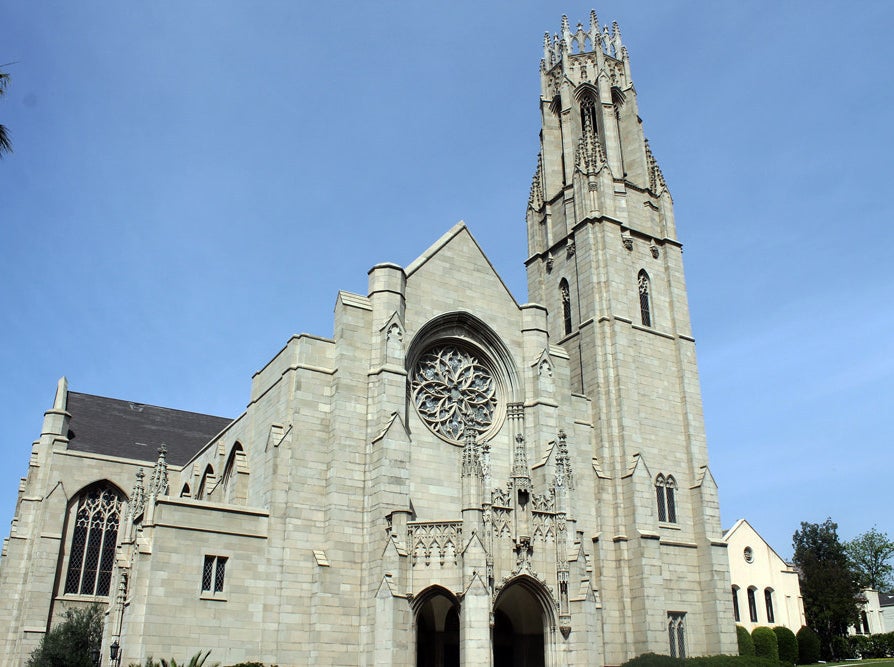 This church is in Pasadena, California, which was already exciting because to anyone who lives in L.A. that means STREET PARKING. But it also means it's not even really IN Los Angeles — or the Hills, for that matter. We pulled up to the church and immediately got goosebumps. I mean, this place is ICONIC. And not even because it's God's house or whatever. As we were walking up we could only imagine how all of the guests felt walking up not knowing what was going to happen. We've seen Game of Thrones, so we were prepared for the worst.
Speidi, making it official. Remember this??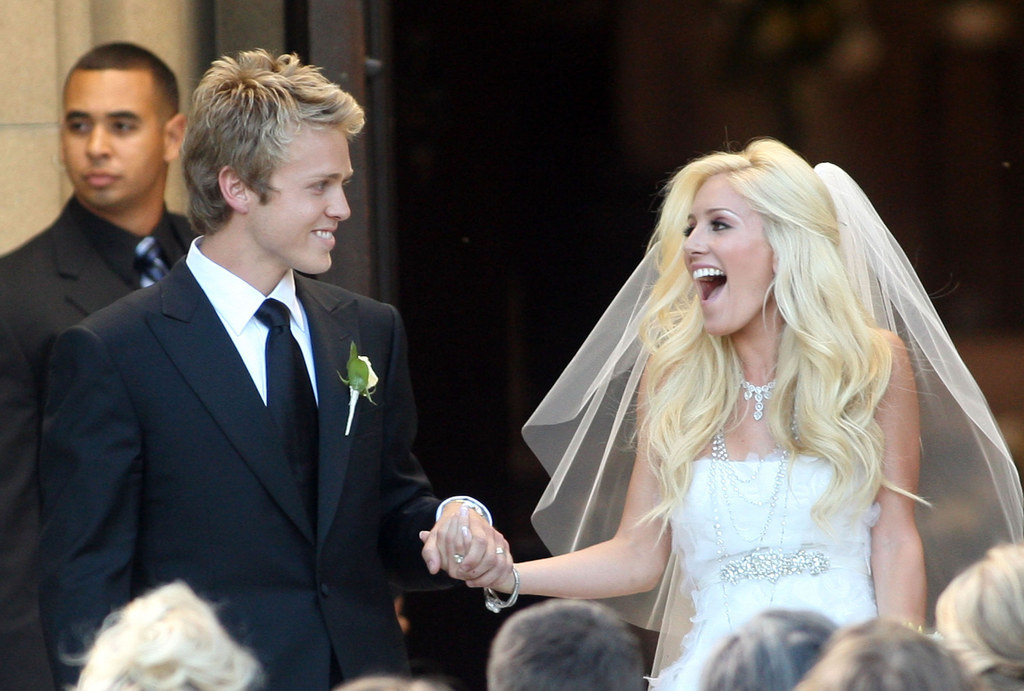 Bad news: Church doors aren't unlocked anymore.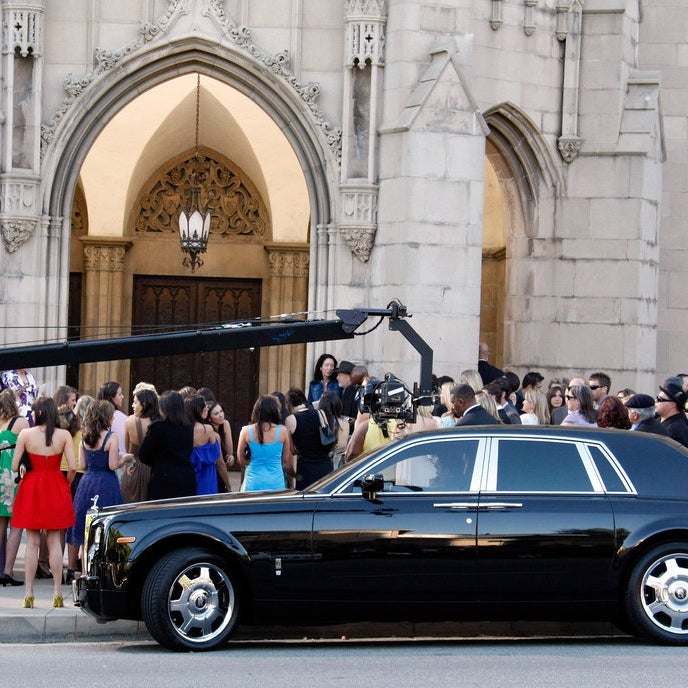 This is where Spencer and Heidi made their love official. When we got to the doors they were locked, because we are not reality TV royalty like Speidi and this isn't 1998.
These apartments run about $5,000 these days. Lauren was so excited to move in back in 2006, but would she stay there now?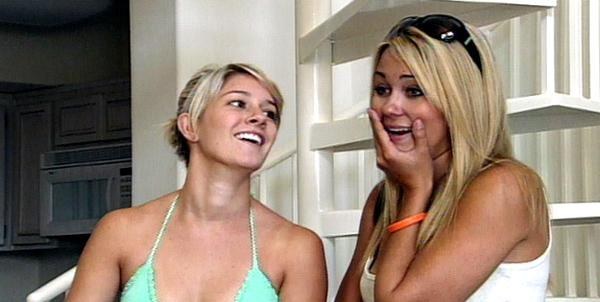 One of the most memorable scenes at these apartments was when Heidi moved out, leaving L.C. in the dust.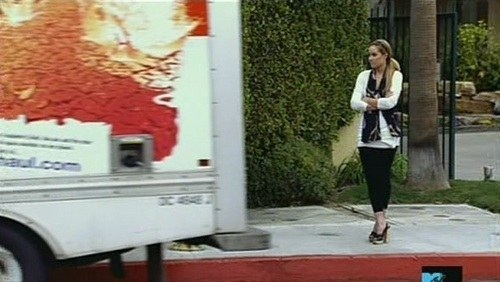 Third stop: Bolthouse aka where Heidi used to "work."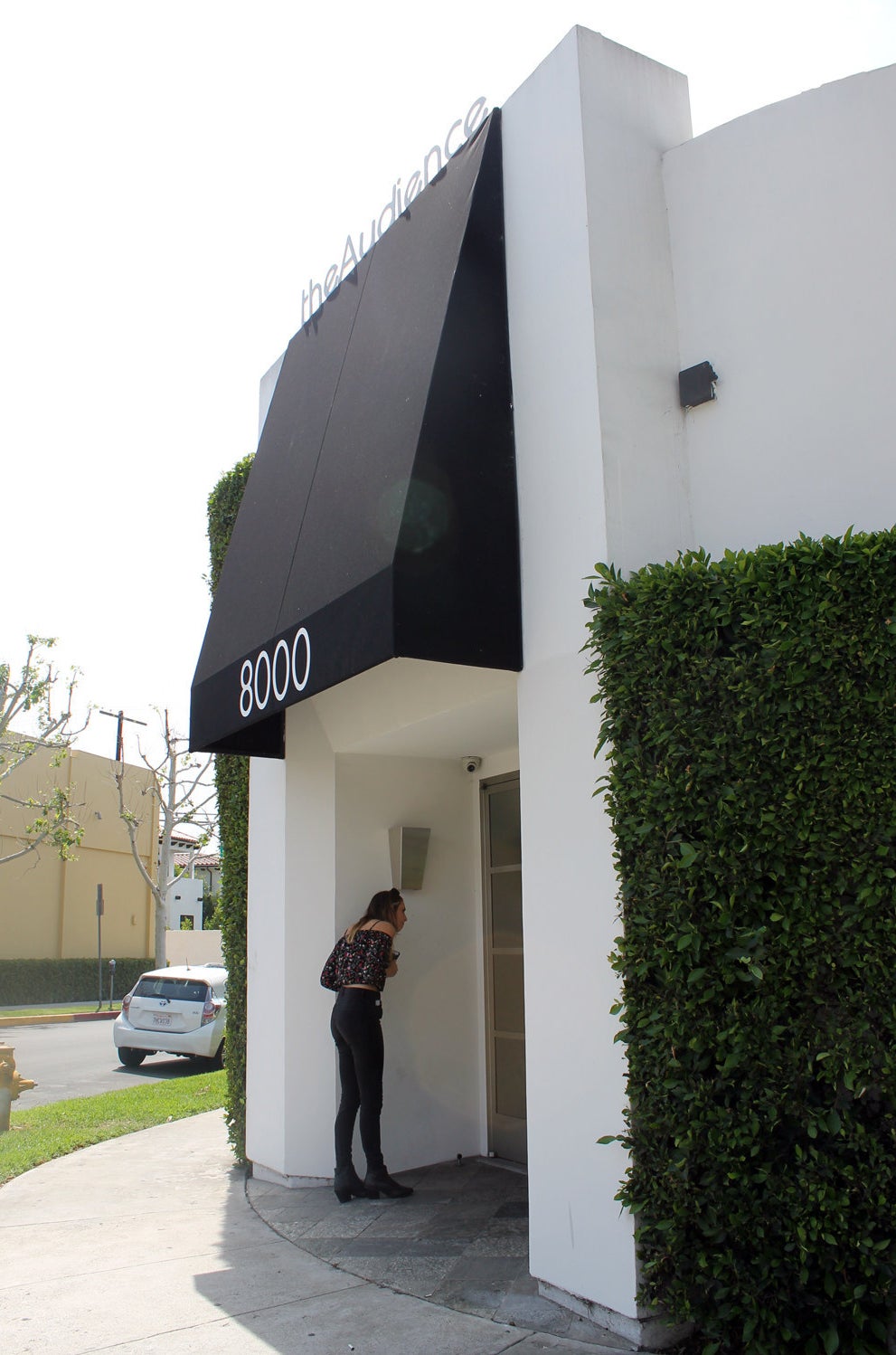 We found our spot located in West Hollywood, and if ever there was a sign from the reality TV gods, this would be it. After peeking inside the apparently abandoned Bolthouse, we saw a wreath of flowers with a sign that said, "We Never Die." Were we walking in on a funeral service? A wedding? A Scientology convention? Or was it just a little message from L.C. and the gang? YOU'LL NEVER DIE IN OUR HEARTS, L.C.!!!!
We knew we were in the right spot when we saw the green wall.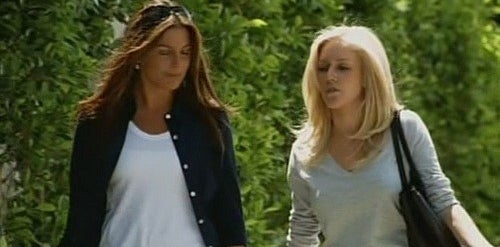 Fourth stop: Speidi's apartment.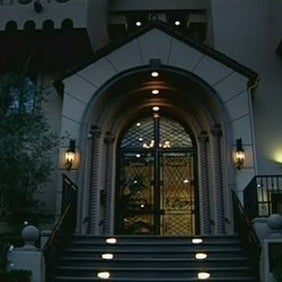 So Speidi lived in a pretty nice area in West Hollywood. We got some serious shade from a lady walking a dog as we took pictures of the place (she might have thought we were casing the joint). We tried our best to get in, to no avail. Also, the street only had permit parking, so if we were Lauren we wouldn't have gone to Heidi's housewarming party, either.
Unfortunately we couldn't see the inside of the apartment, where Spencer so tastefully redecorated.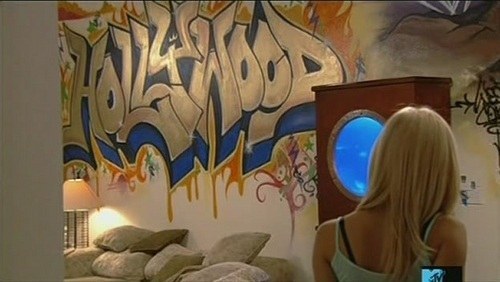 Fifth stop: Don Antonio's, where Heidi and Spencer went on the most romantic dates.
We tweeted at our boy, Spencer, to see if he would join us for lunch.
Unfortunately, he informed us the dynamic duo relocated...
It was everything we imagined it would be.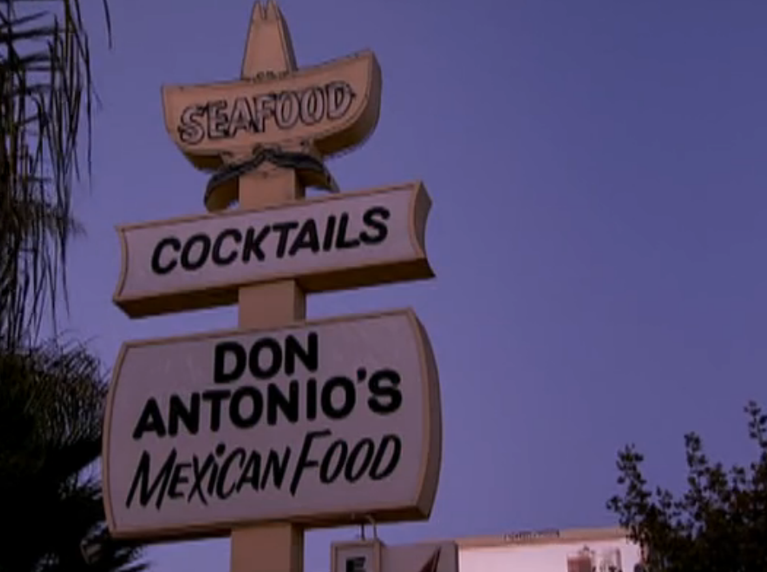 Of course we insisted we sit in Speidi's booth.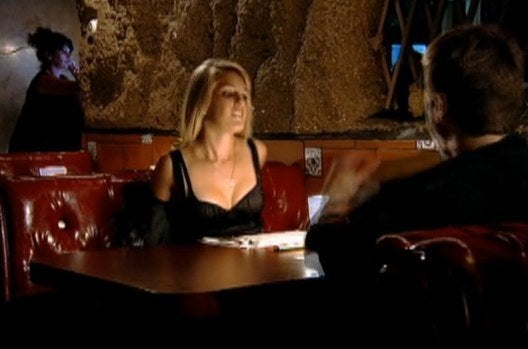 We asked the host if we could please sit exactly where Heidi and Spencer sat and he said we could sit anywhere. He didn't ~really~ show us where to sit, but we turned a dark corner (it was literally like a damn cave in this place) and chose a booth at random. Then we realized, after Google searching, that we were in the booth. Our asses had never been so excited.
We ordered the "Spencer" steak tacos in his honor.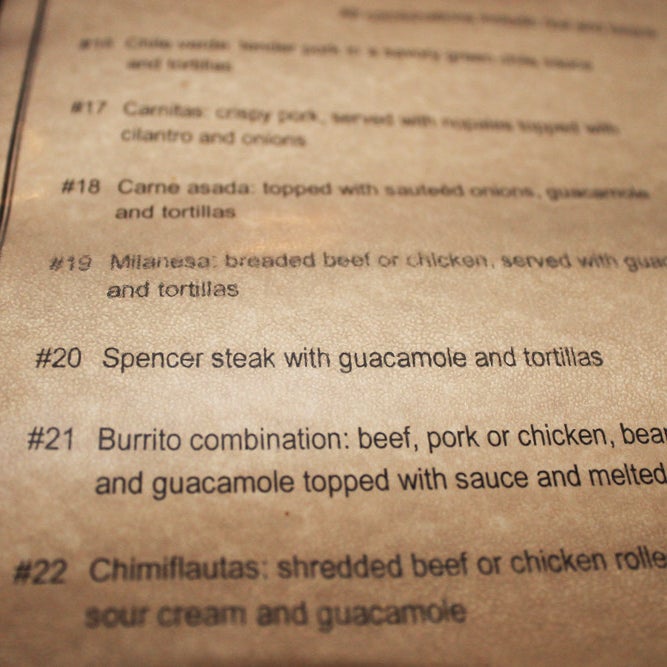 Don Antonio's menu named the "Spencer steak tacos" after him, so we obviously had to get them. In Season 2, Episode 1, Spencer tells Heidi he has been coming to Don Antonio's since he was 15, so this places held a lot of sentimental value. However, it was on the Westside in the middle of nowhere...so probably never coming back.
Then he RT'd us. NBD. NBD AT ALL. DIDN'T SCREENSHOT IT AND SEND IT TO ALL OUR FRIENDS.
It was a big day for Lara on Twitter.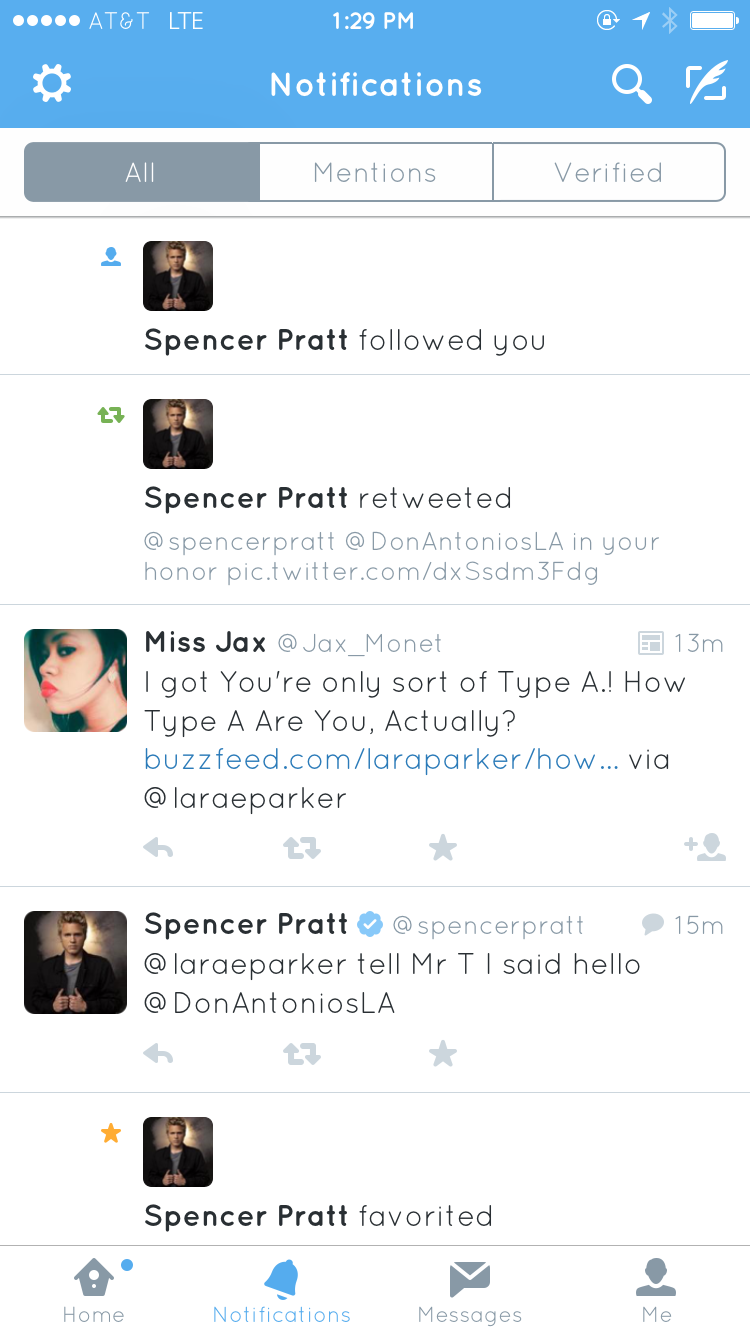 After asking for "Mr. T" like Spencer told us to, we asked our waiter to take our picture. We were blinded by the flash because, like we said, it was a literal cave. And this is the angle our waiter chose. Questionable.
Sixth stop: Les Deux...which we couldn't actually find on our tour, but later found out is now Sadie Kitchen and Lounge.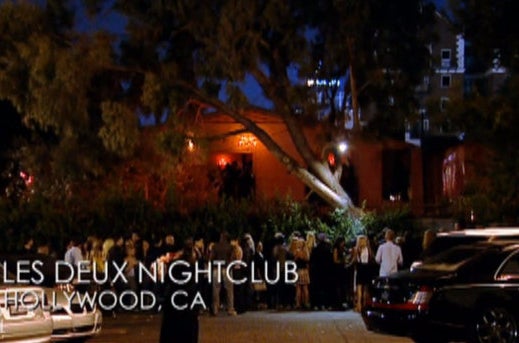 The "hottest" nightclub in Hollywood is NO MORE. Also, it's literally right off of Hollywood Boulevard, which everyone who lives in L.A. knows is LITERAL HELL ON EARTH.
We were a bit disappointed it was closed, but we reminisced about our favorite fights to get past it.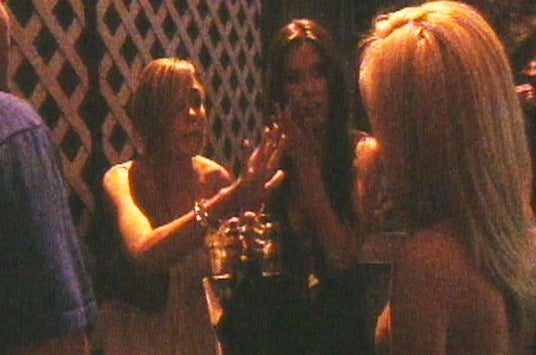 Seventh stop: L.C., Lo, and Audrina's house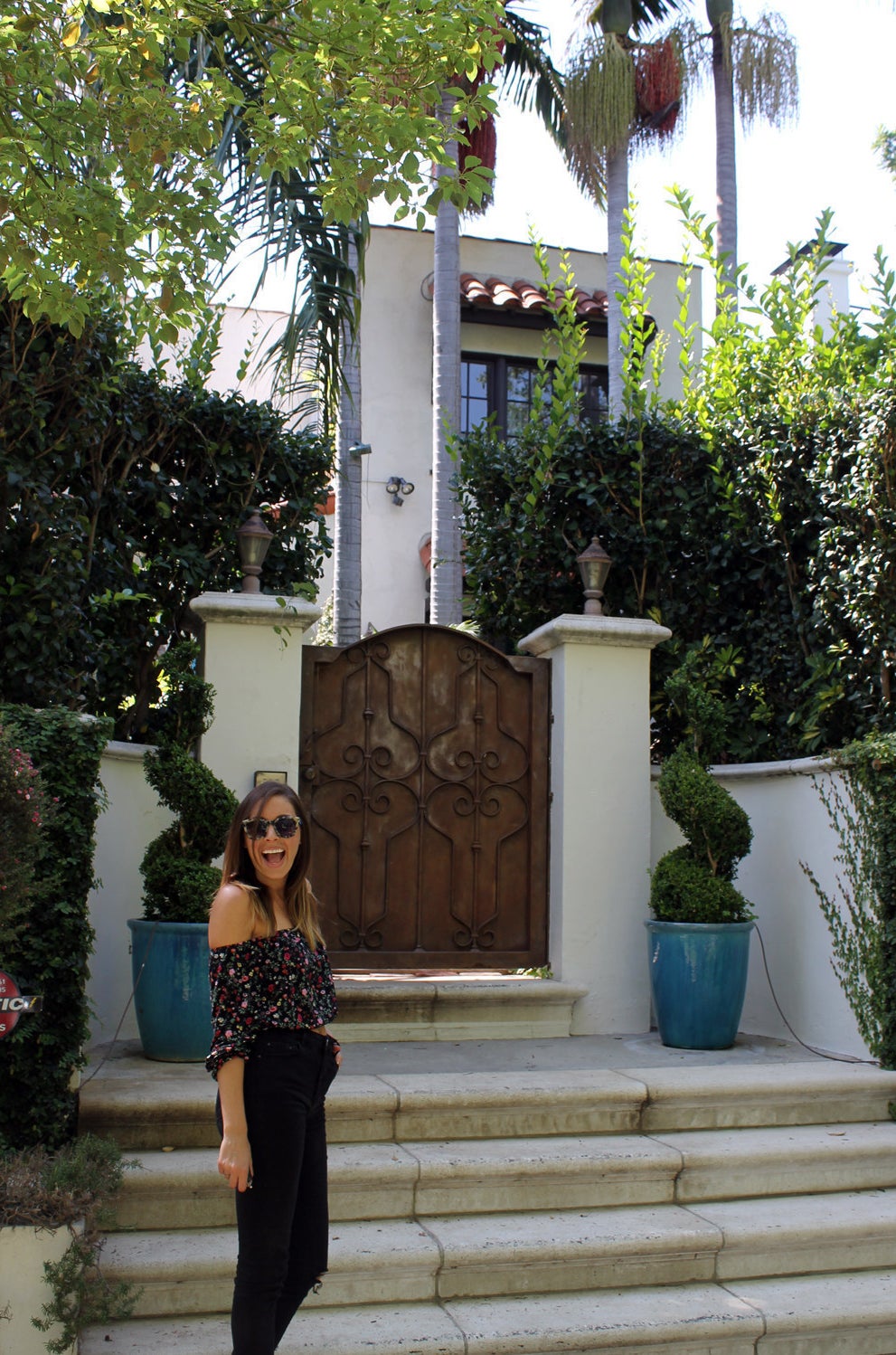 Again, West Hollywood and this street was permit-parking only. I wonder if L.C. went to the DMV and waited in line like us to get a permit for a street surrounded by Hollywood on each side. This house sold in May for a sweet $2 million.... NBD.
We were unable to get inside the gate to see if this classic fountain still exists.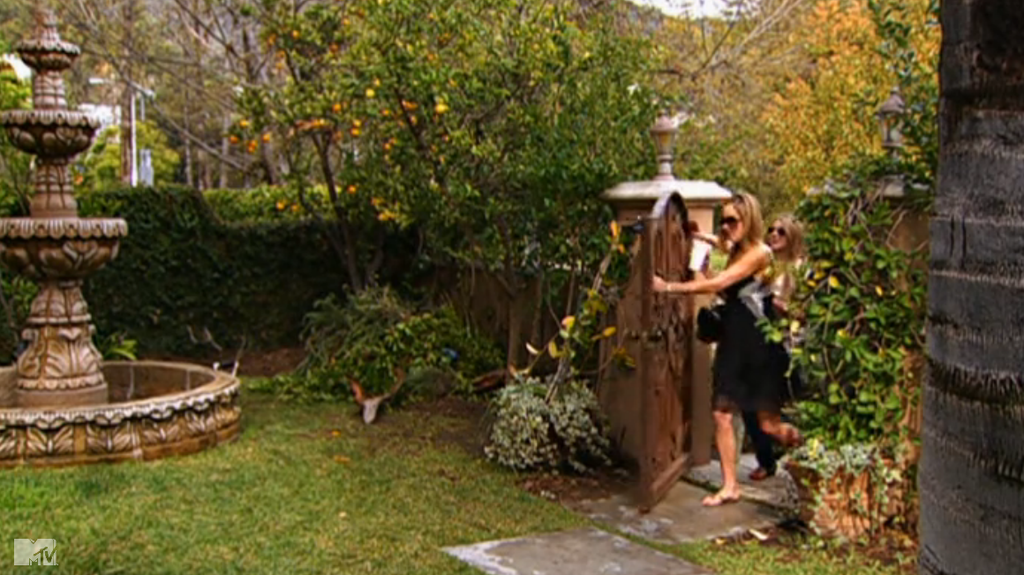 The stop we didn't have time for: Lauren's summer Malibu rental with Jason.
We're guessing that the real reason L.C. and Jason broke up is because they were paying thousands of dollars a month in rent. That's enough to break anyone up.
After spending the day going around L.A. stalking the lives of the rich and famous, we were exhausted and quite frankly wondering where the hell MTV was with the offer for our own show. But most important, we learned a few things:
1. Los Angeles on The Hills is not at all like Los Angeles IRL. Maybe everyone knew this, but we didn't, OK????
2. No one in Don Antonio's seems to know which booth Speidi sat in, which we think is a disservice to us all.
3. Steak Tacos + hot day + margarita = indigestion.
4. Spencer and Heidi no longer live in Los Angeles. (Crying)
5. Les Deux is in an alleyway and also closed, so.
6. We didn't see Brody Jenner anywhere.
7. Teen Vogue is keeping their closet a secret.
8. Lauren chose to stay in a $5 million mansion for the summer instead of going to Paris. Normal decisions for college students.
9. Churches are locked now, we guess. Better schedule out those confessionals.
10. Making a Vine is hard when you've never done it before and you're standing outside of LAUREN CONRAD'S FORMER APARTMENT BUILDING trying not to sweat.
11. Pretending to be famous is exhausting.
12. No one in the cast actually lived in the Hills. Misleading name, at best.
13. Audrina's guesthouse is not available to rent. We asked.
14. Ninety percent of the time the cast spent filming was probably in cars, driving to all of these places, sitting in L.A. traffic.
15. We miss the hell out of The Hills.
Until then, this is a desperate plea to Netflix: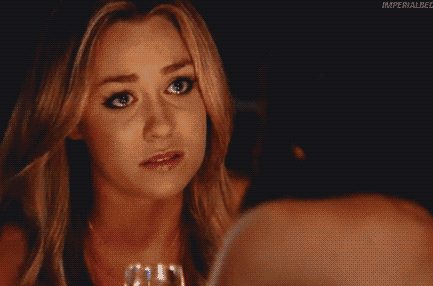 Please put The Hills on Netflix. We're begging you.