If you live in the world and have access to the internet, you've probably heard that Kylie Jenner recently opened a pop-up shop at the Westfield Topanga mall in Canoga Park, California.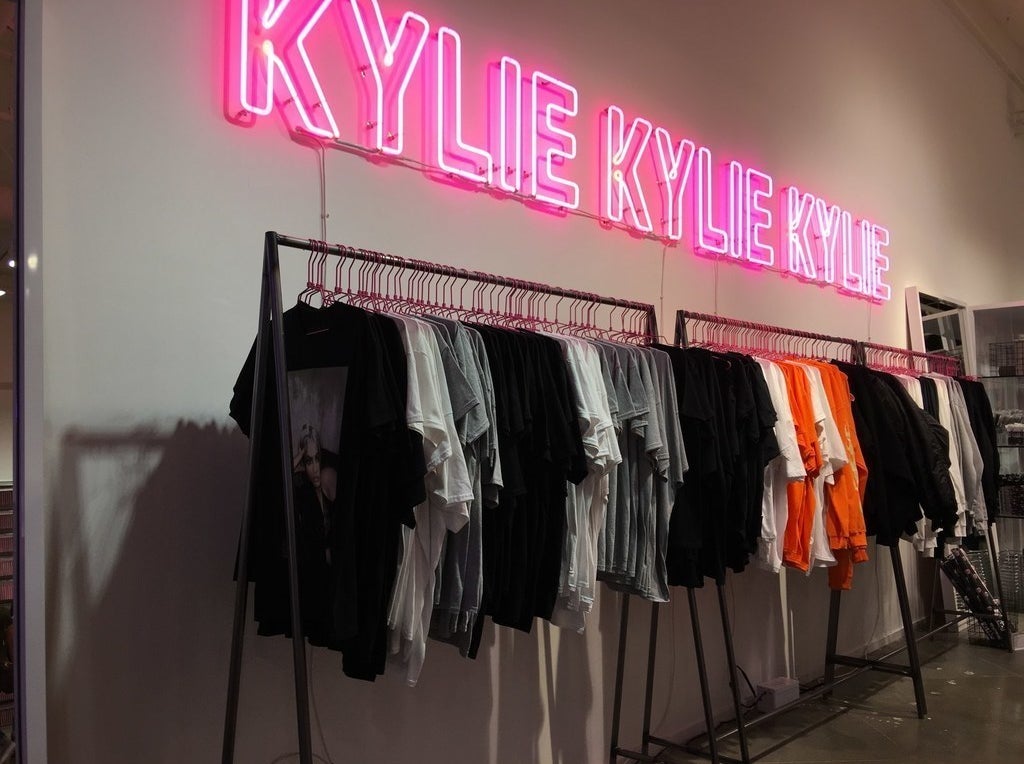 The store, which opened on Friday, Dec. 9, features her best-selling cosmetics from Kylie Cosmetics, newly designed apparel, and limited-edition holiday gifts.
Being the totally normal twentysomethings that we are, we knew we had to go to the store, but also knew our feet couldn't last in a line longer than three hours. So we headed to the store today, five days post-opening, and we took our spot in line.
As you can see, the line had the potential to be way freaking longer, so we counted our blessings and immediately started taking selfies.
We waited in line for about 20 minutes total, and during that time we were asked to input our names and emails into an iPad for faster checkout.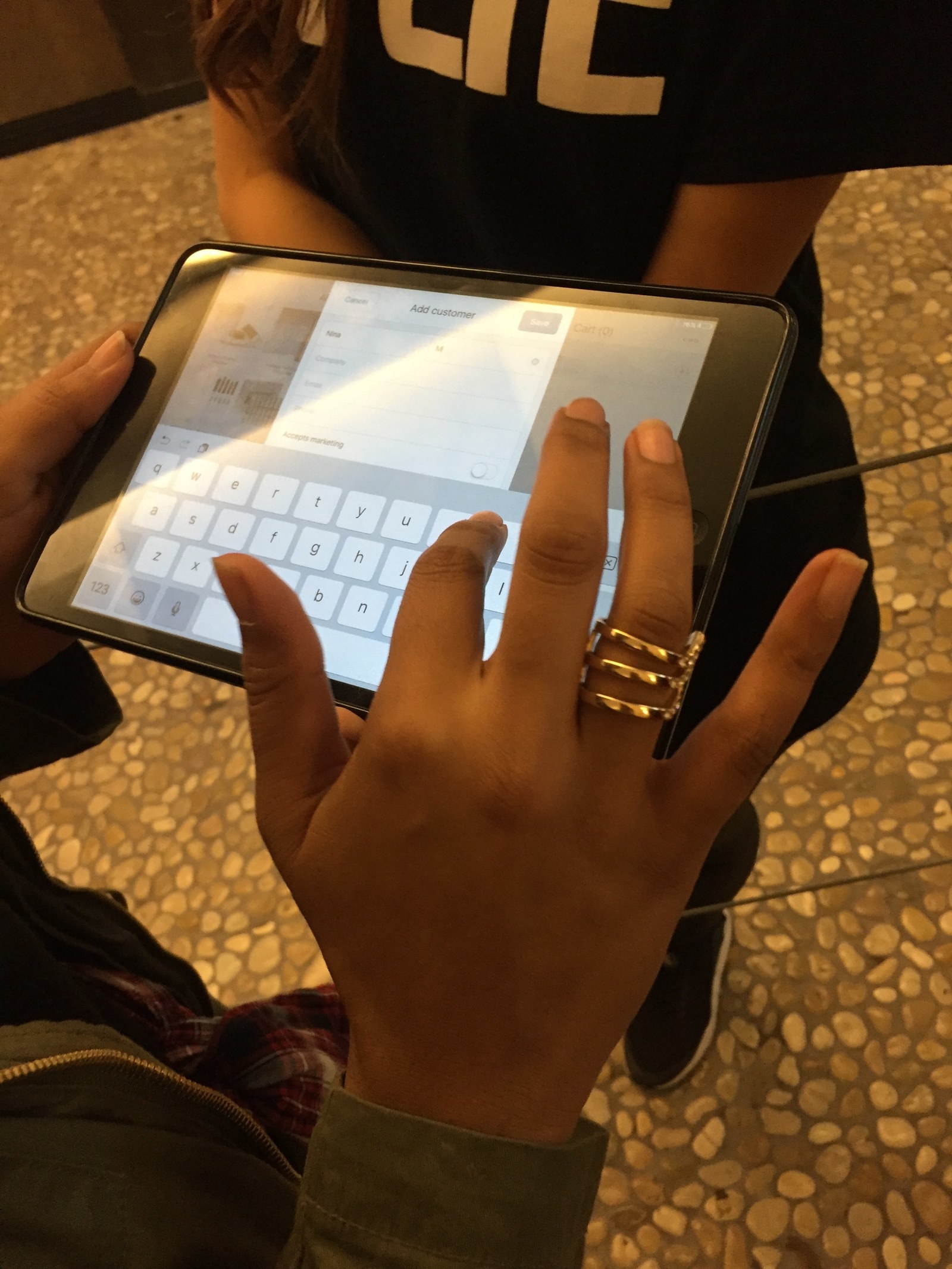 When we made it to the front of the line (OMG!!!), we were given wristbands for absolutely no reason, probably.
It felt like we were waiting in line to get into an exclusive club, what with the security guard at the door and people handing out wristbands.
Then, we were INSIDE. The first thing we noticed was the giant Kylie-themed Christmas tree on one side, and a DJ booth with no DJ on the other.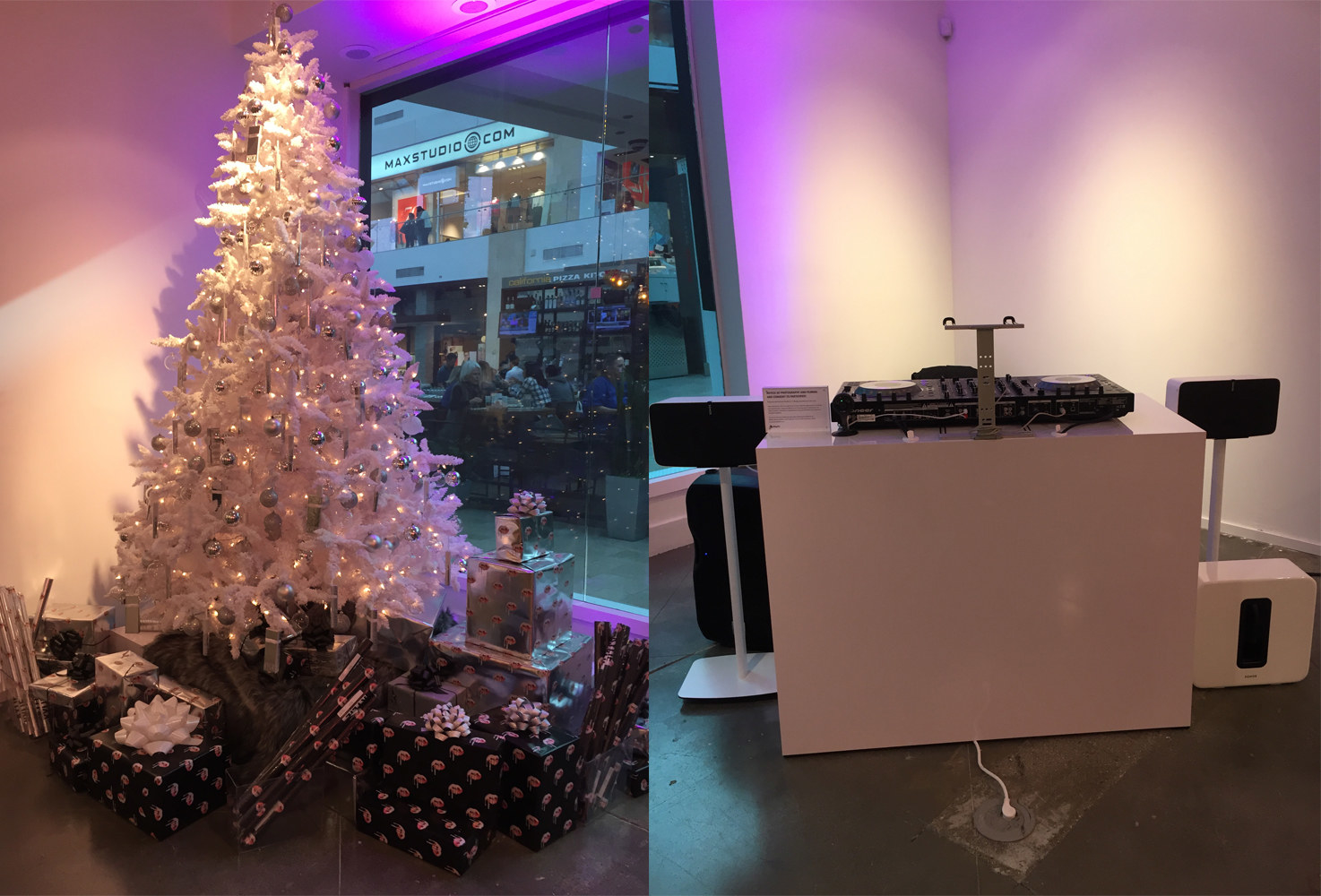 There's also a wall with a bunch of her clothing, which, as it turns out, is for appearance ONLY.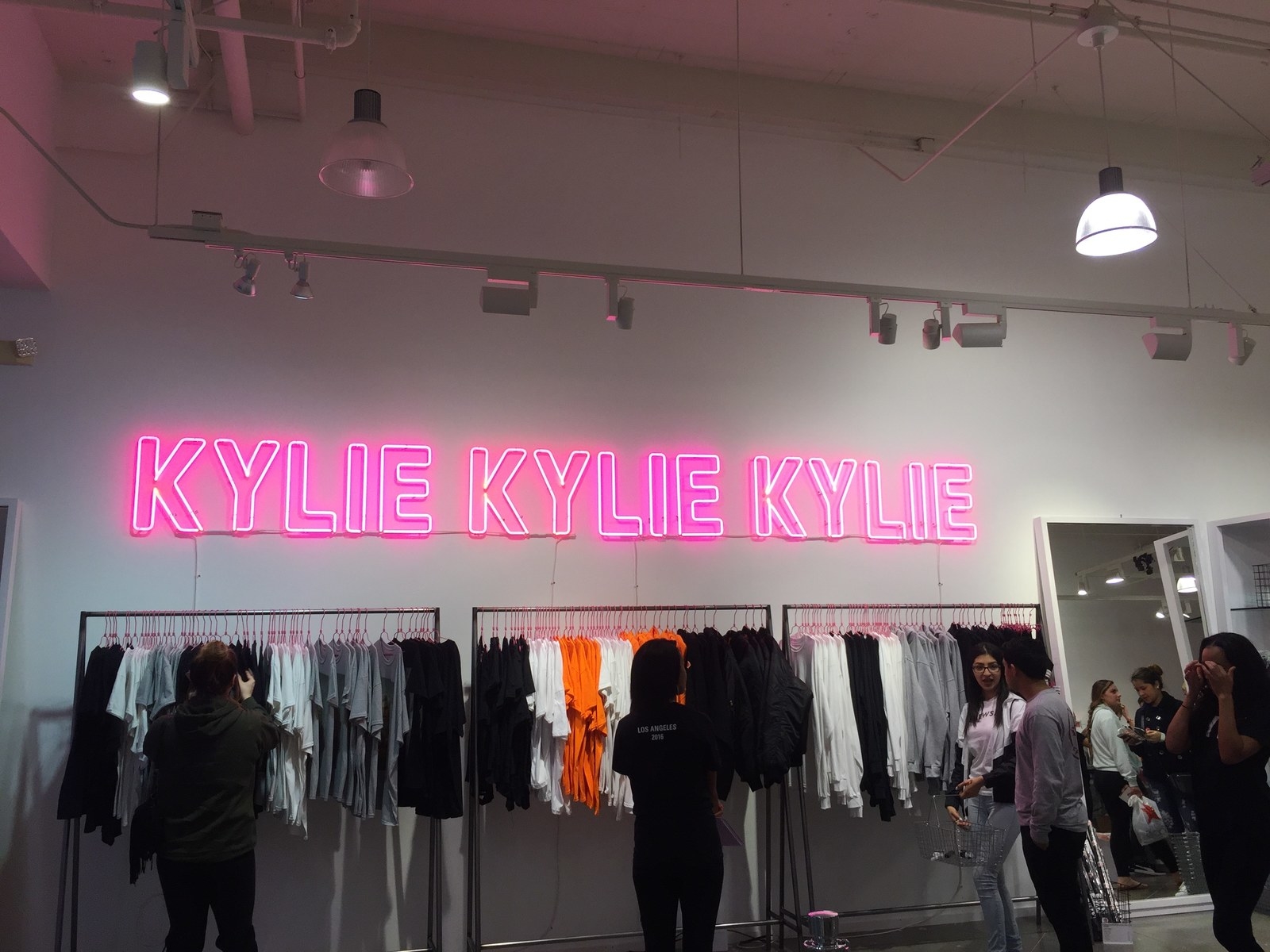 Then there's shelves upon shelves of Kylie merch. There's dad hats, socks, keychains, thongs, and calendars.
And, of course, an entire WALL of lip kits.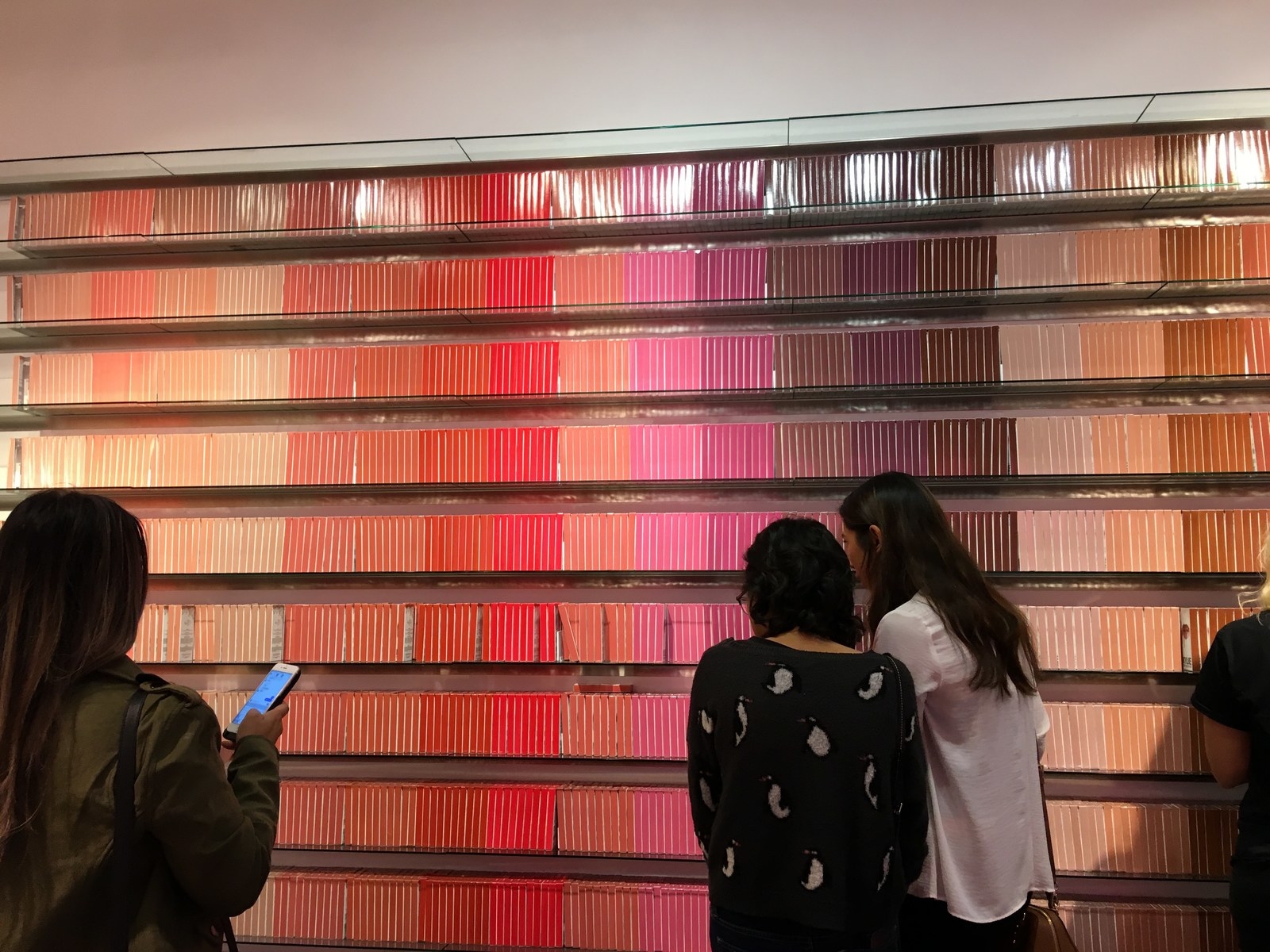 And in the back of the store, there's a semi-replica of Kylie's very own bedroom, which you can pose with for a great 'gram. WHICH WE DID, DUH.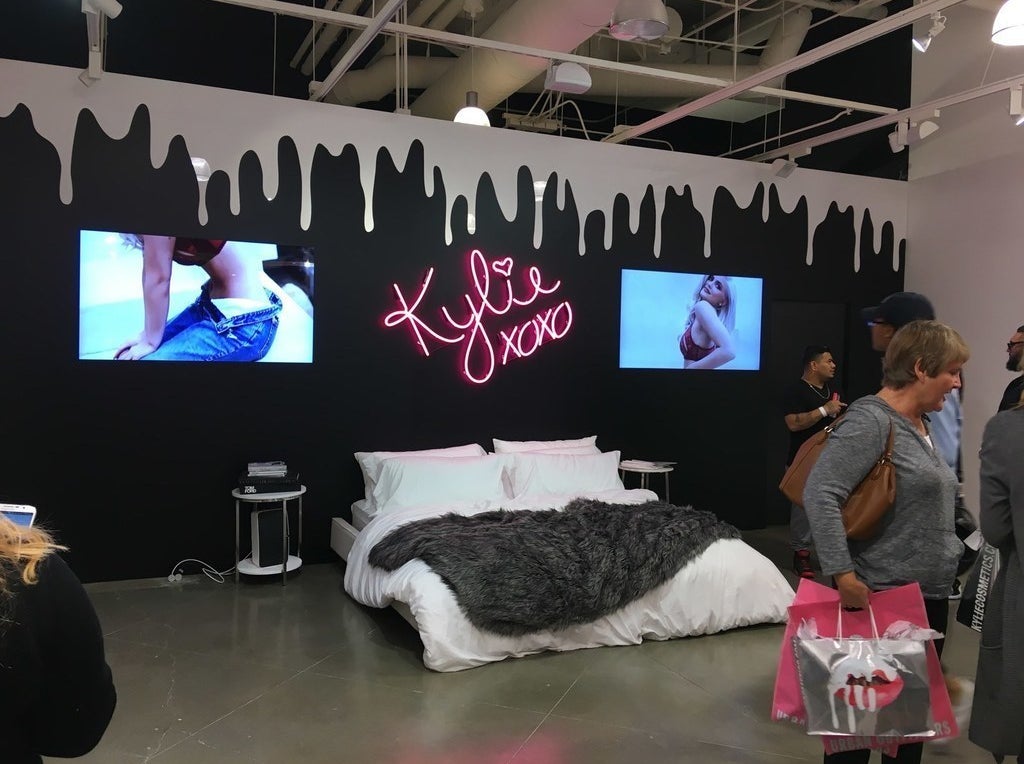 And while you pose, a video of Kylie being sensual with Tyga plays in the background and you try not to stare and feel awkward.
The prices are the same as online, but you're only allowed to buy three of each item. THEY'RE ONTO ALL OF US.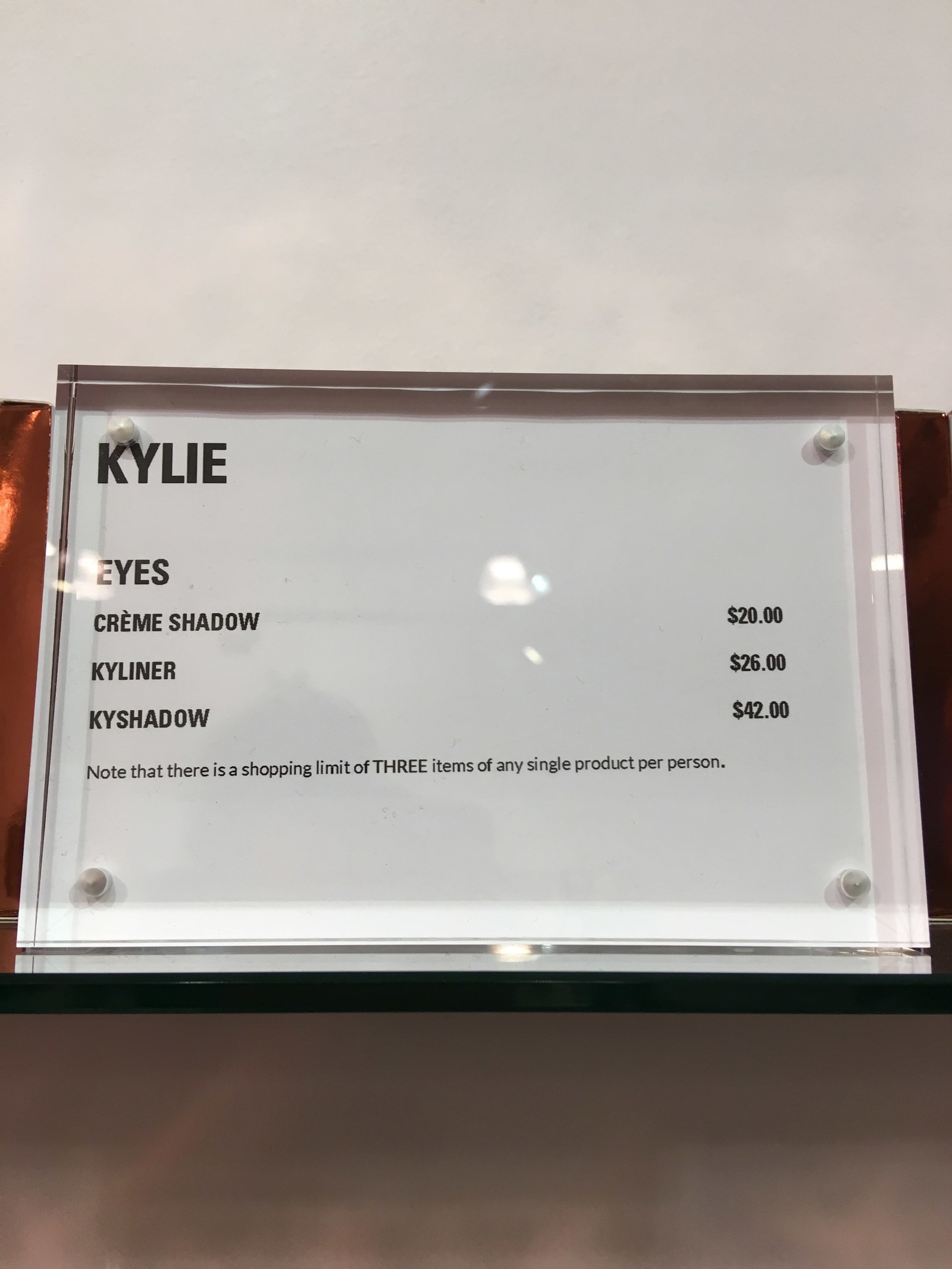 Once you make your purchase(s) — you get a badass metallic bag and a free copy of Kylie's Complex magazine cover. (We DK why, but hey, it's free.)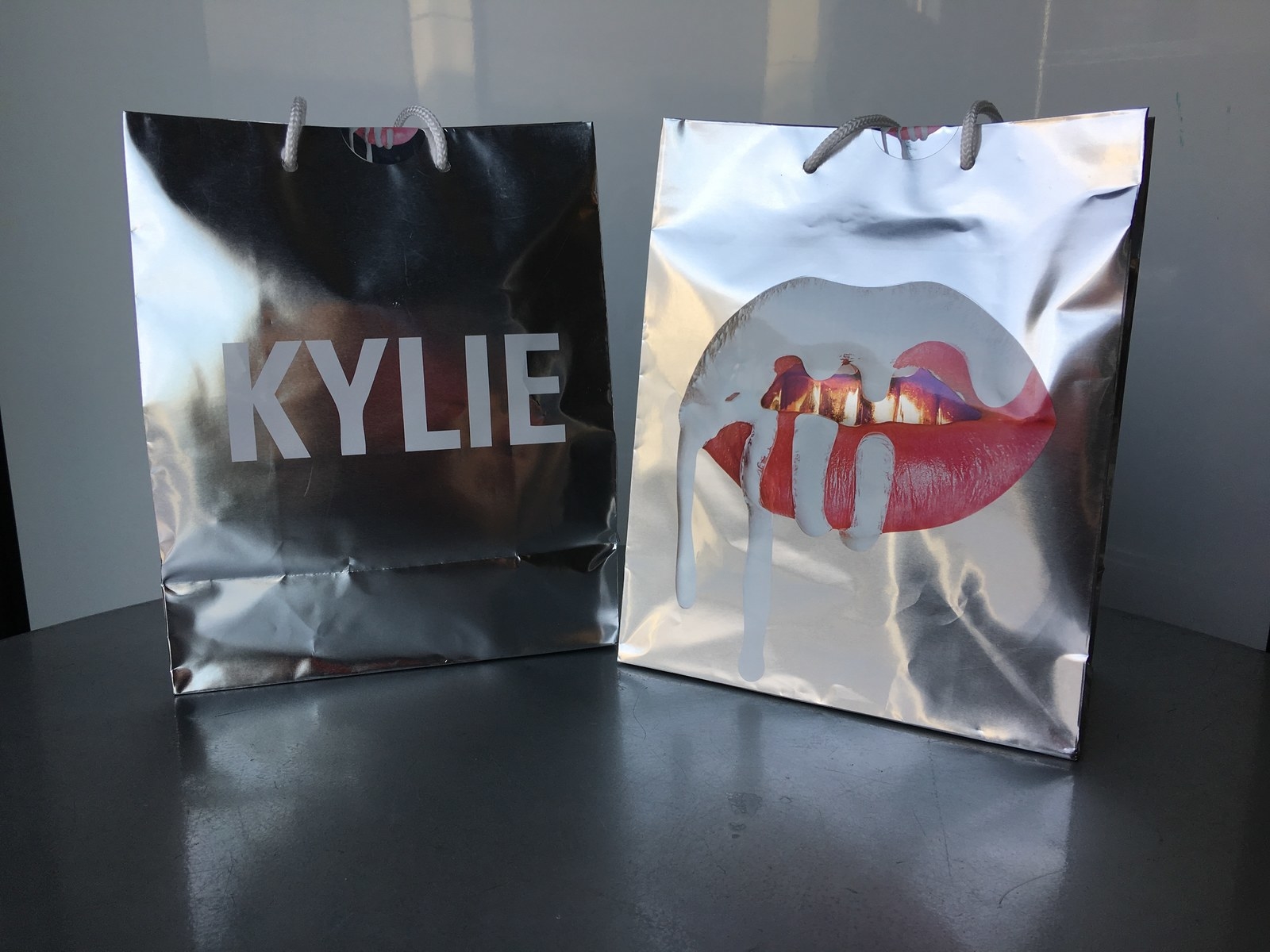 But beware — there are absolutely no returns or exchanges.
We spent about 20 minutes in the actual shop, and it felt like a magical experience even though it went by so quickly. And on the way out, Kylie blessed us with one of her very own selfie mirrors. So we happily obliged.