"There's Literally A Queue": Experts Talk About The Evidence On Pill Testing
New South Wales premier Gladys Berejiklian said she'll consider pill testing trials at music festivals if she sees evidence it saves lives. Here's why it's more complicated than that.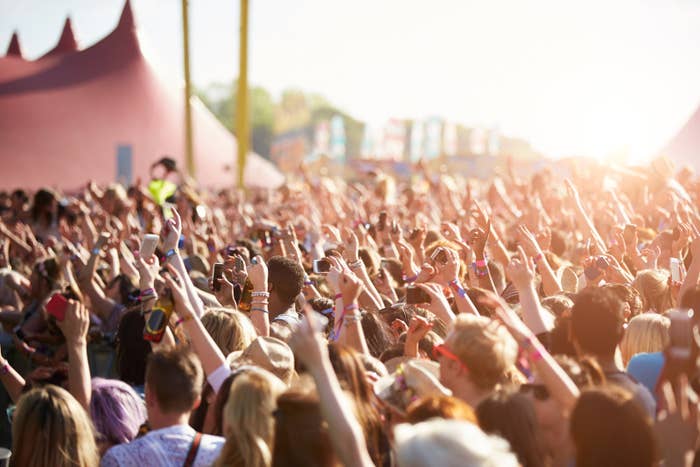 Five young people have died from suspected drug overdoses and reactions at Australian music festivals in the past five months.

A 22-year-old man died after taking an unknown substance at the Lost Paradise music festival on the NSW Central Coast on Dec. 29, and a 20-year-old man died on Jan. 1, days after he was hospitalised with a suspected drug overdose at the Beyond the Valley festival in Victoria.
Callum Brosnan, 19, died from a suspected drug reaction at the Knockout: Games of Destiny dance party in Sydney in December.
In September, 23-year-old Joseph Pham and 21-year-old Diana Nguyen died from suspected drug overdoses at the Defqon festival in Western Sydney.
Advocates say pill testing trials are the best way forward, but governments are holding firm.
The recent spate of deaths has seen the Victorian Labor government again rule out pill testing, while the Queensland Labor government has said it is considering a pill testing report. A Liberal National MP in Queensland has strayed from his party line and said it should be considered.
NSW premier Gladys Berejiklian said on Wednesday she had no plans to introduce pill testing — but she did leave the door open to considering it in the future.
"If there was a way in which we think we could ensure that lives were saved with pill testing, we will consider it, but no evidence has been provided to government on that," she said.
"I will do anything that I ­believe will save lives and keep the community safe. But I worry that pill testing could have the ­opposite effect. Pill testing could actually ­result in people having a false sense of security and we could see even more lives lost."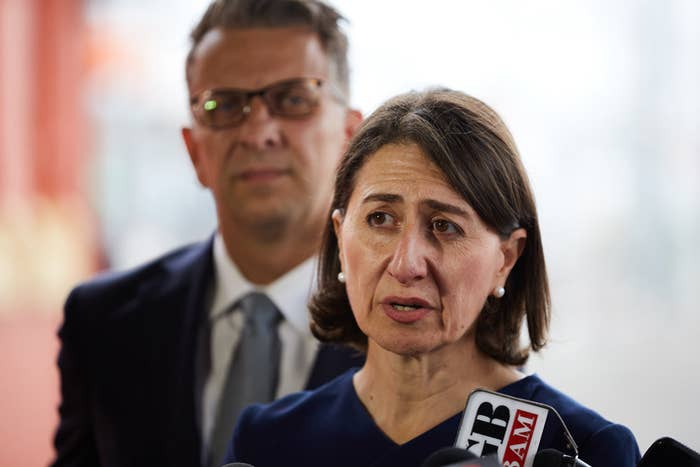 But advocates say it is not as simple as handing over evidence that pill testing saves lives.

The president of the Australian Drug Law Reform Foundation, Dr Alex Wodak, told BuzzFeed News the standard of proof governments ask for is often "ridiculously high" when it comes to harm minimisation policies like pill testing.
"The chances of being able to find irrefutable proof in terms of clear reduction of death is very, very difficult," he said.
"Here's the problem. Fortunately the numbers of deaths involved in any year is relatively small. There'll be three one year, six the next, zero the year afterwards. The number of music events will also vary and the number of young people attending those events is also going to vary. One summer will be wet and rainy and attendance down, the next the weather will be sunny and hot and attendance will be up. Statistically trying to make any sense out of that is impossible."
As a result, other indicators of pill testing benefits are used as evidence instead, such as hospitalisations, or indications that people use fewer drugs and make better choices when pill testing is available.
Wodak gave the example of Australia's only sanctioned pill testing trial — at Groovin' the Moo in Canberra in April 2018 — where two pills that contained lethal contaminants were discovered.
"The people were advised of that, and they threw the pills away, and it's clear if the pills had been taken there was a very high likelihood of serious illness and maybe even death," Wodak said.
"While that's not randomised control evidence, it's powerful. You wouldn't want one of your kids, I wouldn't want one of my kids to take a pill that has a known lethal contaminant. If there's a way of avoiding that, surely that's good. And at the end of the day we're going to have to accept that kind of evidence."
David Caldicott, a senior clinical lecturer at the Australian National University and emergency doctor, said there is significant evidence that where pill testing occurs, people use fewer drugs, and fewer people mix their drugs.
"People are far more judicious in their approach to drug consumption because they're being made to think about it," he said.
He also cited a recent research paper from the United Kingdom that showed a 95% reduction in hospital attendances at music festivals with pill testing.
"It is terribly difficult to turn around and say absolutely, pill testing, I can show you here now on this piece of paper that pill testing has saved lives," Caldicott said.
"I'd be the first to admit that. But it's medically and scientifically disingenuous to say that it's even possible to design an experiment to prove that.
"If pill testing is reducing harm, the worst harm you can experience is actually dying. And all of the harms that lead to death — in between not using drugs and dying — are affected in a positive way by pill testing."
Caldicott argued that a "different standard of evidence is being required" from pill testing advocates, as opposed to the current regime of policing, sniffer dogs, and warning young people not to take drugs.
He suggested the question ought to be flipped: "Would you kindly tell us what your evidence is for what we are currently doing around Australia?"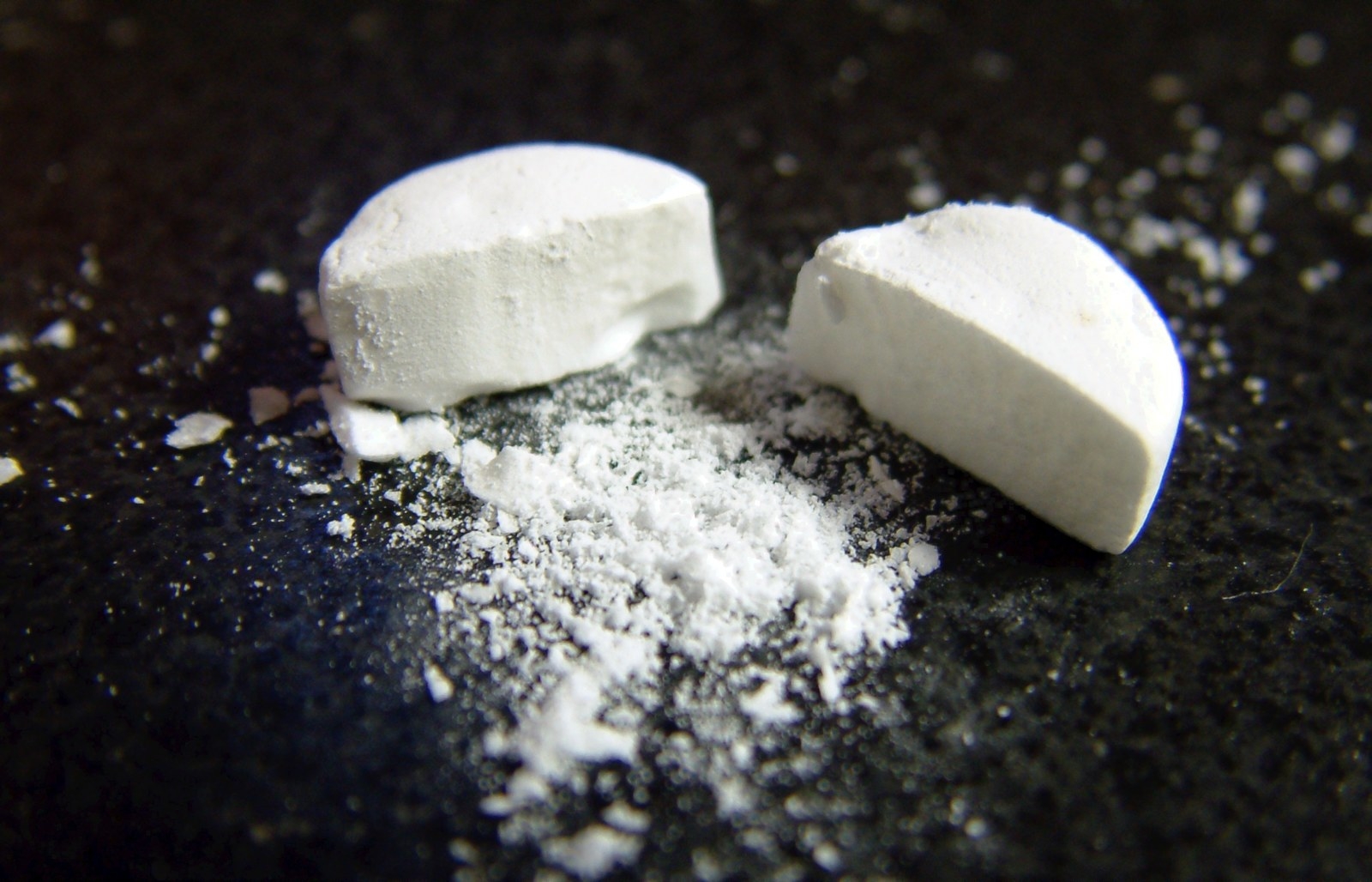 Wodak and Caldicott also criticised Berejiklian for holding an inquiry into safety at music festivals in which experts were banned from considering pill testing as a solution.

Caldicott said that when advocacy group Harm Reduction Australia attempted to give evidence about pill testing at the inquiry, it was stopped and told it would not be considered.
"So to turn around and complain that you haven't been provided with any evidence is hilariously rich and entirely political," he said.
"There's literally a queue of people trying to provide evidence about pill testing to the NSW government."
Following the inquiry, the Berejiklian government said it would introduce a new offence to hold drug dealers responsible for any deaths caused by the drugs they sold, as well as pledging to trial on-the-spot fines instead of court attendance notices for drug possession.
Mick Palmer, the former commissioner of the Australian Federal Police and self-proclaimed "reluctant supporter" of pill testing, told BuzzFeed News: "There is clear evidence that what we are doing now doesn't work."
Palmer said he "didn't start off thinking [pill testing] was a great idea" but was motivated to change his views partly due to the abject failure of the current policy and partly due to new European research showing pill testing does reduce harm.
He said that factually speaking, pill testing appears to be a "no-brainer", but that he accepts it is a tricky political issue, particularly when considering older voters who are likely to believe strategies such as pill testing will increase drug use.
"A lot of people are very concerned about any sign of going soft on drugs. But our whole emphasis has to be and our priority has to be minimise the risk to young people," he said.
"The political issues and dynamics of this should be in every sense secondary to that primary motivation."