Two "Deadly" Samples Were Found During Australia's First Legal Pill Testing
Lives saved.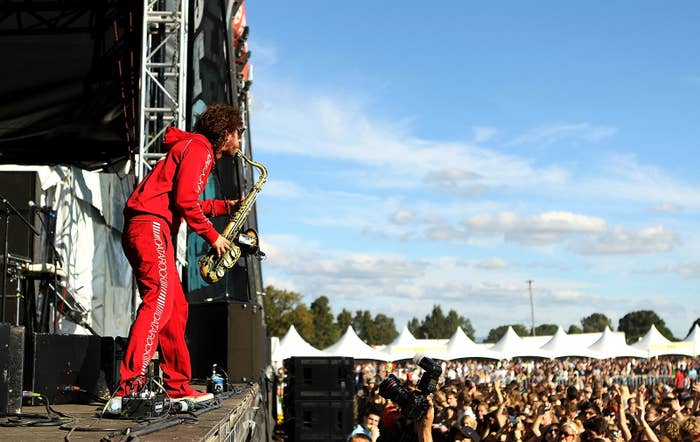 Australia's first legal pill testing during Groovin The Moo festival resulted in two of the samples being returned as positive for deadly substances, as over 100 people lined up at the weekend to find out what was in their drugs.

Support among health professionals, politicians and music festivals for pill testing has grown in recent years, and it was finally given the green light late last week ahead of Canberra's Groovin The Moo festival.
Matt Noffs, of Harm Reduction Australia, told BuzzFeed News that 128 people chose to participate in the pill testing, with 85 samples tested.
"Police are really happy, it went really well," he said. "It's a success."

Noffs said the next step will be to focus on Australia's other states and territories in an attempt to roll out pill testing nationwide.
"What I've learnt is the police are so helpful ... I'm ready to work with police who want to work with us."
An amnesty bin filled with bleach was also an option at the event, with many festival-goers choosing to trash their pills after discovering their exact contents.

Noffs has been campaigning for legal pill testing outside of music festivals for four years and said he would keep pushing for more tests, even if it took another four.
"When we campaign we win," he said. "We will win in the end."
On Monday Greens MP Mehreen Faruqi called on NSW to follow the ACT's lead, saying the trial demonstrated that pill testing was safe, effective, popular, and would save lives.
"The reality is people take drugs whether the NSW Government likes it or not," she said. "They need to get out of the way to allow experts to get on with the job of keeping people safe.
"Pill testing provides information to people who are intending to take drugs, and allows them to come face-to-face with medical professionals who can give them some sound advice."
Doctor Paul Kelly, the ACT chief health officer, said in a press conference on Monday that the pill testing trial was "successfully achieved" and was "very much a strong harm minimisation process."
The ACT chief police officer Justine Saunders said there were some arrests at the festival itself, but very few.