Australia Will Trial Pill Testing For The First Time At Groovin The Moo
After years of campaigning, an Australian festival goes for it.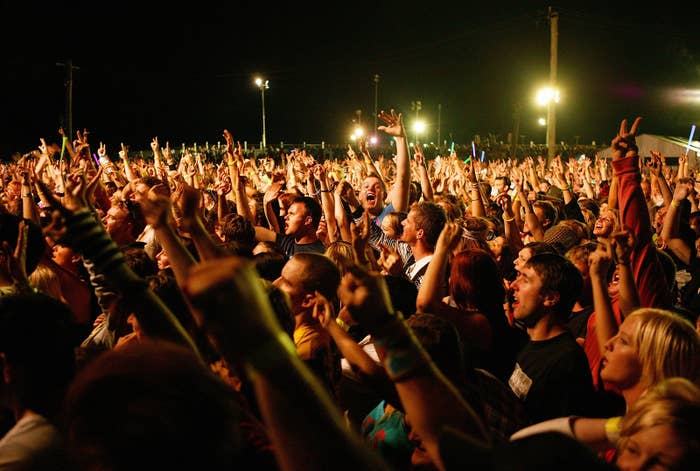 Following weeks of speculation, Groovin the Moo promoters Cattleyard have confirmed its Canberra festival will trial pill testing this Sunday.

Earlier this year the ACT government, the University of Canberra, police, and health officials had all backed pill testing as a viable solution to reducing overdoses at music festivals, but Cattleyard Promotions refused to confirm it would occur at the festival.
A statement from Cattleyard Promotions said that while the trial did not condone drug use, it would provide an opportunity to encourage those considering using illicit drugs to change their behavior and reduce the risk of harm.
Meegan Fitzharris, the ACT minister for health, said the trial would be a breakthrough in harm reduction.
"It does not condone illicit drug use," wrote Fitzharris on Facebook, "but for the first time people will have access to information they wouldn't otherwise have to make better decisions to reduce harm to their health."
Two years ago a 15-year-old girl was taken to hospital after a suspected overdose at Groovin the Moo in Maitland, prompting calls from advocates to introduce the testing methods used in Europe.
In 2017, pill testing looked set to go ahead at Canberra's Spilt Milk festival, but it was controversially blocked at the last minute with confusion over who was to blame.
Former Australian Federal police commissioner Mick Palmer has been vocal about the potential impact pill testing could have.
He told BuzzFeed News in March the tests could reduce risk and that the evidence was "pretty clear".
"It's not about condoning or promoting drug use, it's about finding ways to maximise safety," he said.