Nick Offerman Told A Fan To Get A Job In The Nicest Way Possible
Get a job, Daniel.
On Saturday, Reddit user dantheman757 posted this signed picture of Nick Offerman with the caption "I asked Nick Offerman for high school graduation advice. He delivered."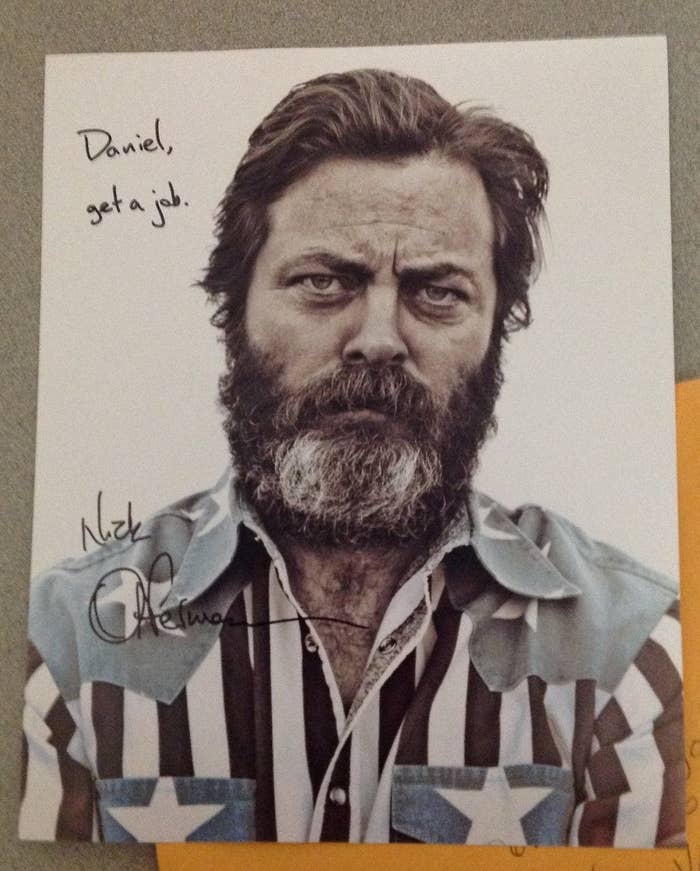 This is the short and sweet advice Daniel says he was Offer-ed by the Parks and Rec star.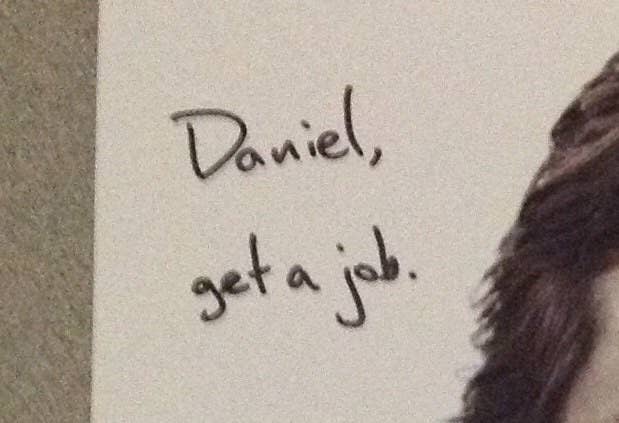 Offerman apparently followed up the brief missive with some more inspirational words, saying "Figure out what you love, what you love to do, then discern how to get paid to do it."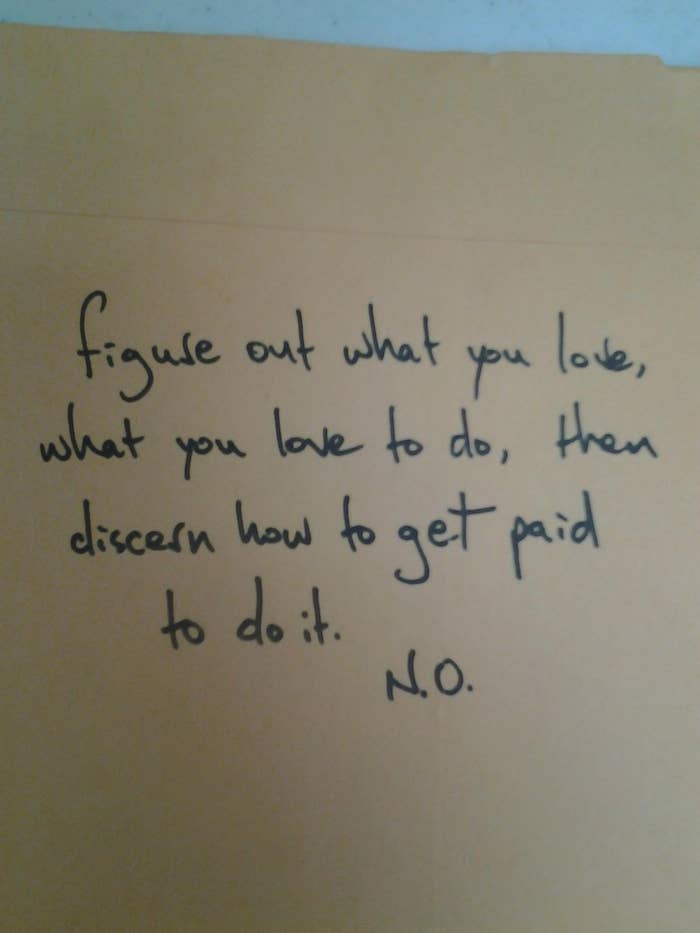 This isn't the first time return mail said to be from Offerman has surfaced online. A Reddit user posted this picture in July 2014, saying it was Offerman's response to a wedding invitation from a fan.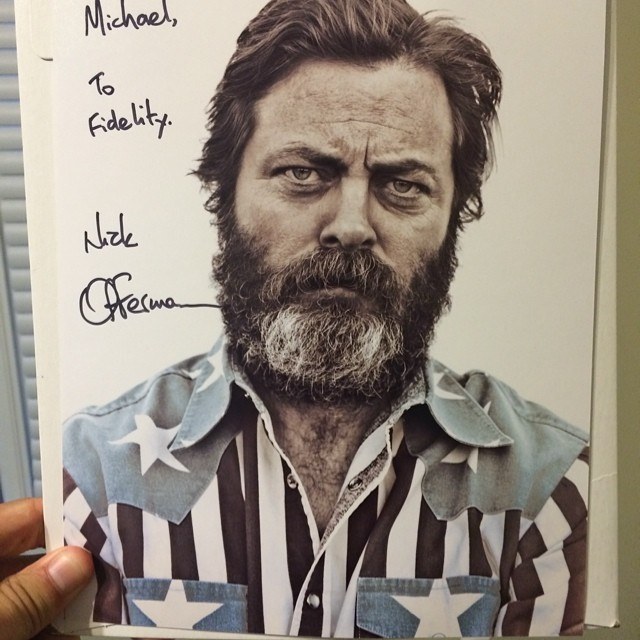 Keep the fan responses rolling, Offerman!