Three weeks ago, ABC Family show The Fosters screened a same-sex kiss.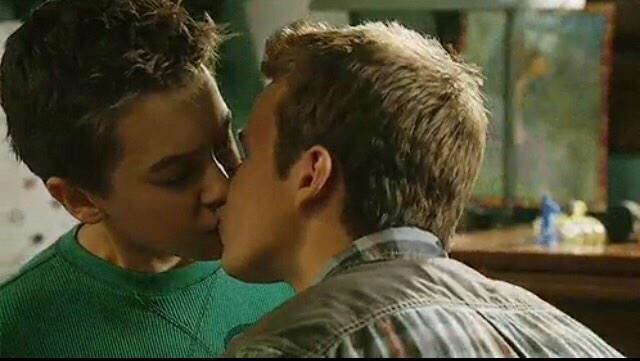 This alone was nothing groundbreaking. Although same-sex kisses aren't exactly frequent, the last decade has seen a proliferation of gay characters in TV comedies and dramas. It's not new on the show either, which stars Teri Polo and Sherri Saum as Stef Foster and Lena Adams, the lesbian parents of five biological, adopted, and foster children.
What was new, and groundbreaking, is that the kiss was between Stef and Lena's 13-year-old son Jude and his best friend Connor, played by Hayden Byerly and Gavin MacIntosh respectively. It was perhaps the youngest same-sex kiss to ever screen on US television.
Fourteen-year-old Byerly tells BuzzFeed News the reaction to the kiss has been "crazy".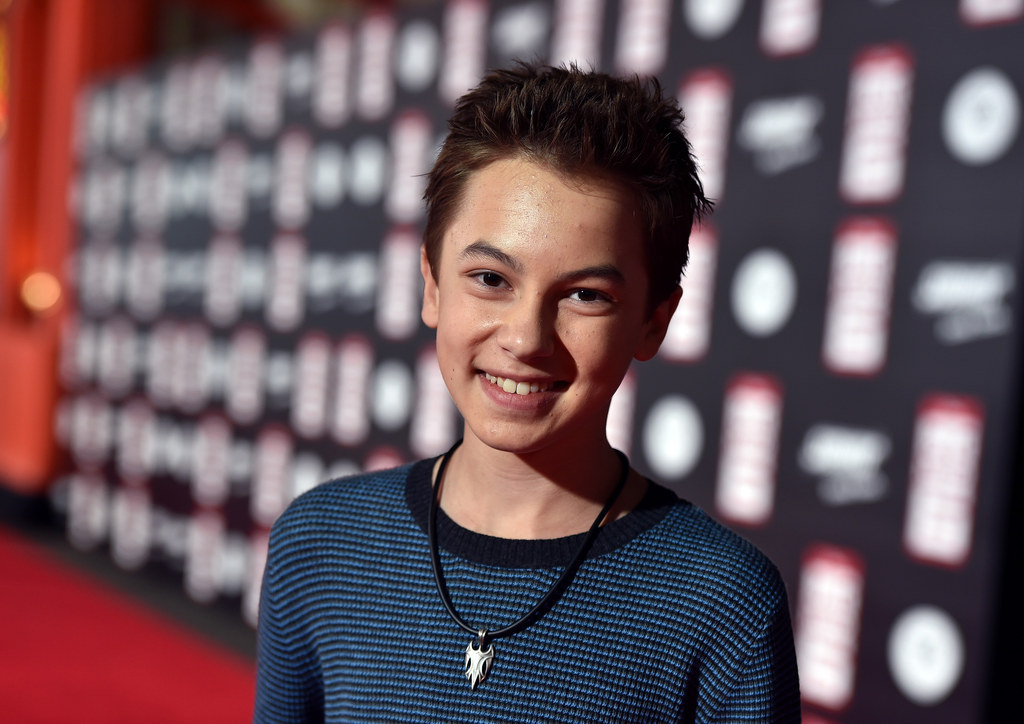 Speaking to BuzzFeed via Skype, Byerly comes across as exuberant and smart, with plenty to say. He's perched on a couch with the camera angled up, and his Skype picture is Left Shark, of Super Bowl half-time show fame.
He says the response to "Jonnor", as the young couple have been dubbed, has been a huge surprise. "Having so many big actors on the show, all these people who have a huge following, and one of the most-liked characters is Jude, and one of the most-liked couples is Jude and Connor. That's something that's so cool."
On The Fosters, Jude and his older sister Callie end up with Stef and Lena after years spent in and out of various foster homes.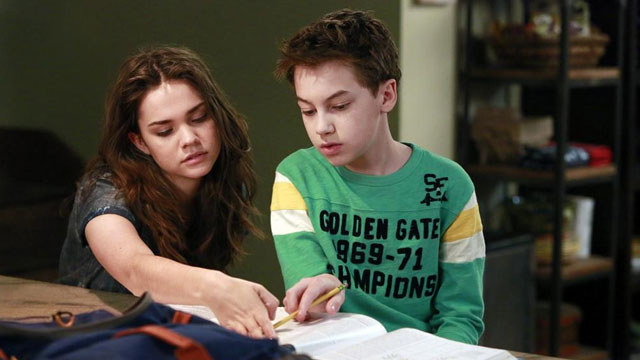 Callie is highly protective of Jude, who is initially quiet and shy around his new family. But as time goes on, he opens up to Stef and Lena about his feelings, fears, and sexuality.
Byerly says the original plan for Jude's character was for him to be transgender, but that eventually played out in the storyline of another character – Cole, a trans guy stuck in a girls group home – instead. "Jude's character, when I first auditioned for him," Byerly says, "was a young boy who had gone through a lot of curiosity as to whether or not he was a boy or if he was a girl in a boy's body."
But the show's producers soon decided that wasn't the direction they wanted Jude to go in. "As soon as I booked the job, the pilot was the only time that we hinted that we were going to do that storyline. … They made it that he was figuring out his sexuality."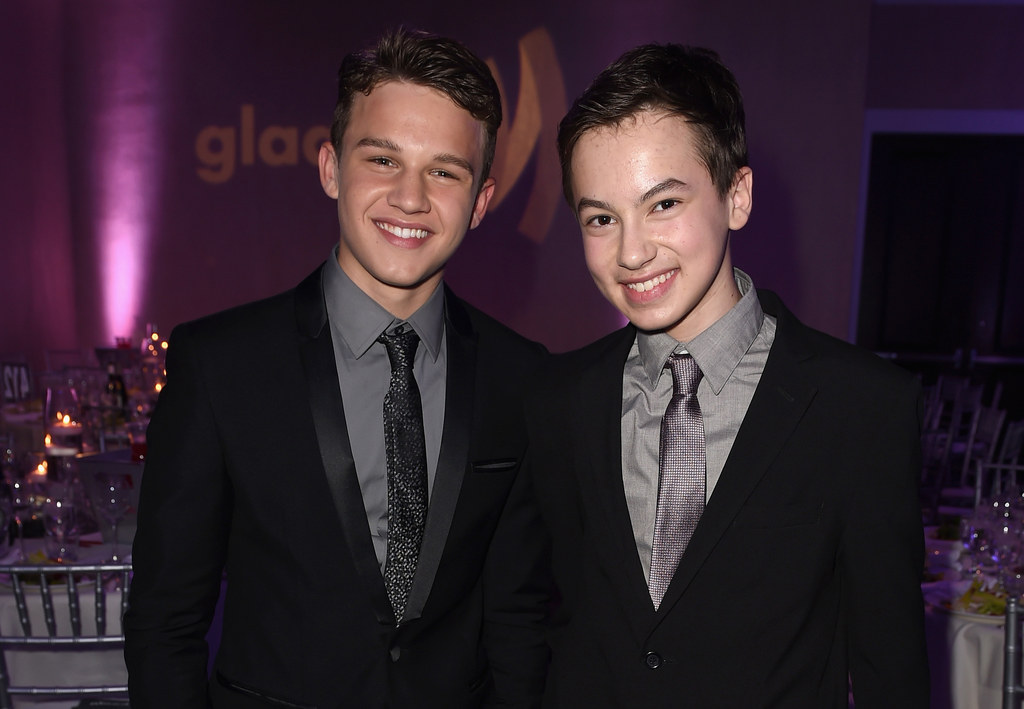 Jonnor was born, and Byerly and MacIntosh began to play out a sweet tweenage love story we've seen a thousand times before – but usually only ever with a guy and a girl.
Byerly, who is straight, says he has learned "a lot" from playing a gay character. "I never really had, in the back of my mind, [been] wondering if I was gay or straight," he says. "I kind of always knew I liked girls. I never had those struggles of figuring it out, I never had those struggles of coming out to your parents and telling everyone and accepting this fact about yourself that so many people don't."
He says Jude taught him that a lot of people in the world are still not accepting of LGBT identities. "Some of the people you trust the most and are the closest to you, it's hard to tell them how you feel about another person."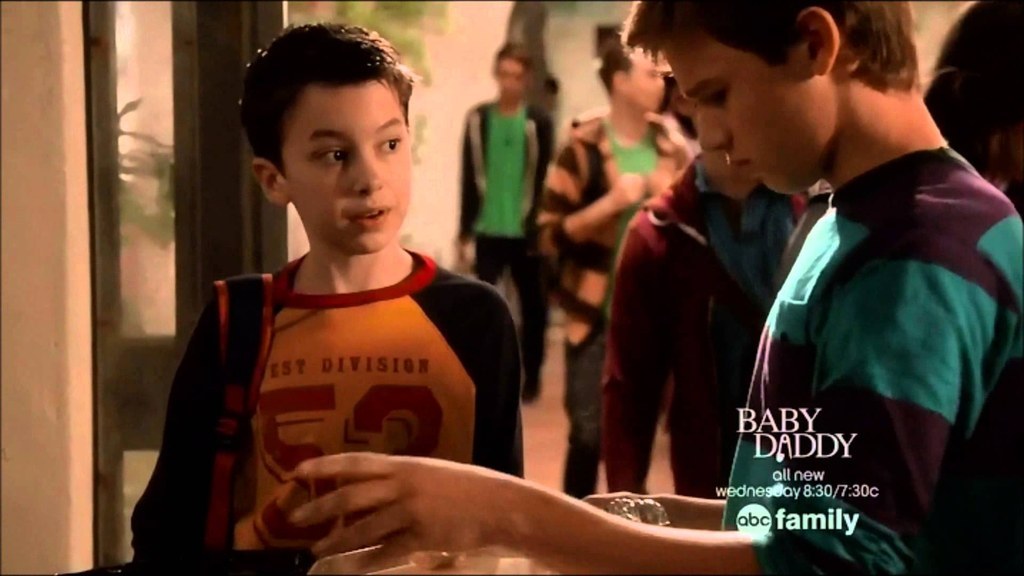 Like many landmark LGBT moments on television, the short kiss scene drew both praise and umbrage.
Behind the scenes it was "tense", Byerly says. "Gavin is a really manly guy. He's a very masculine, like, musclebound, person. So for him to play this very sweet, attracted emotion, especially towards me, where I'm kind of a goofball and like to mess around and stuff, it's kind of hard to do. But we got through it."
The moment was enthusiastically defended by the show's creators, Peter Paige and Bradley Bredeweg. A gay man himself, Paige told The Wrap that the scene reflected his early coming out experience and came from a desire to provide representation for gay kids. "As a gay kid you are always having to translate," Paige said. "You are always having to pretend like you are one of the other characters. You're not seeing your life accurately reflected."
The impact of the minute-long scene is not lost on Byerly, either. "Knowing that so many people loved it," he says, "and so many people were so touched by it, and it made such a difference… It doesn't matter who you're kissing, if it's going to make that big of an impact, you'll do it."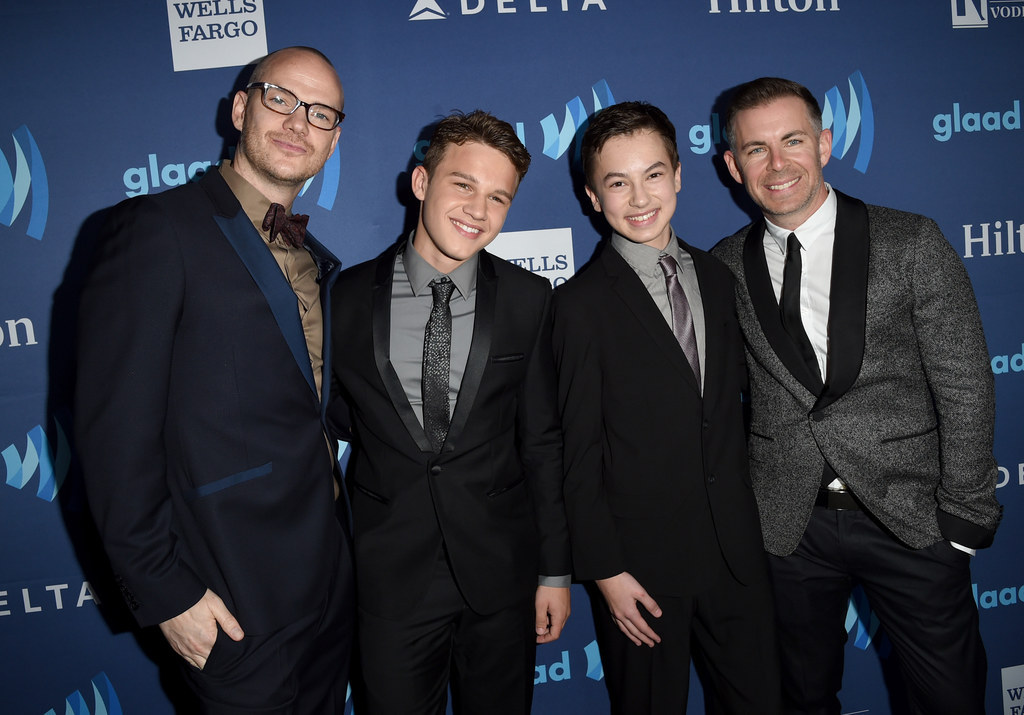 Since the kiss, Byerly and MacIntosh have been at the centre of a social media storm of fans barracking for Jonnor.
It's their first real time in the spotlight, but Byerly says his feet are firmly on the ground. "My mom and the people I associate myself with don't necessarily look at me as a star, or someone who is very big," he says. "I think being surrounded by the people I am makes sure I am not big-headed. At least I hope!"
Even though he's the youngest main actor on set, Byerly says he's actually the "old soul" of the crew: "I don't necessarily relate to kids my age. Being around adults and older people is something I've had all my life, so I think I'm kind of used to it, and I feel like I fit in."
But the rest of the actors on set – especially Teri Polo – are truly young at heart, he adds. "I feel like when I'm with them I pull back from being so much of an adult, and go back to kid world."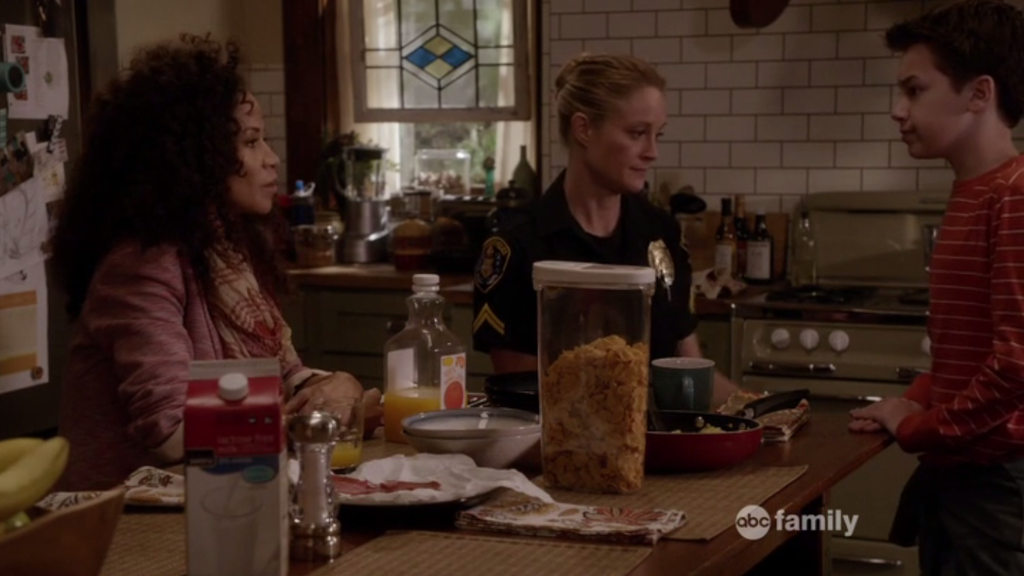 So what's coming next for Jude? Byerly says we can expect big things in the season finale on Monday.
"The next episode is very… It's a tearjerker," he says. "I guarantee I'll be getting tons of photos throughout of people with tears on their face, running down their cheeks."
Many shows with LGBT characters – especially young people – have relationships that are short-lived. But Jude and Connor are here to stay, at least for Season 3, which is "filled with Jude", according to Byerly. "I know the writers have something planned for him and they keep teasing me about it, telling me I'm going to love it."
Although Byerly doesn't know the plot particulars, he's more than happy to stick around and keep bringing Jude to life. "I'm very honoured that people love what I do, and love the work that I portray and the character I am," he says. "That's something that's so special, and important."