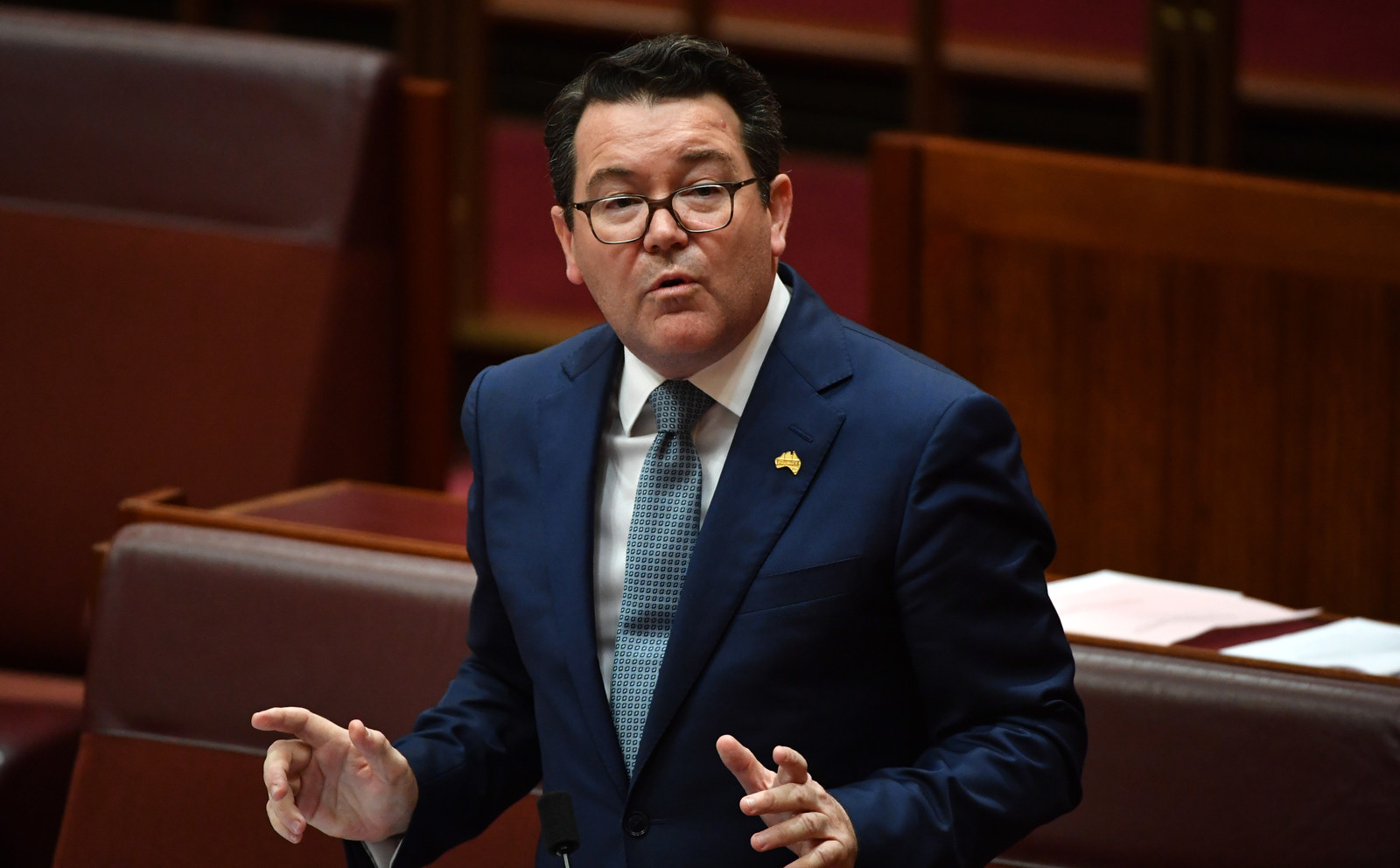 Liberal senator Dean Smith is planning a party for when governor-general Sir Peter Cosgrove signs same-sex marriage into law. But his enthusiasm, for that moment in particular, carries a second dimension that is not front of mind for most.

"I'm planning to have a royal assent party, given my constitutional monarchy fervour," he said. "There'll be lots of queens there – but there'll only be one The Queen."

Smith spoke to the BuzzFeed News political podcast Is It On? hours after delivering the first speech to a half-full Senate chamber on his same-sex marriage bill on Thursday.
It is the 23rd bill to hit the Australian parliament – but the first most people expect will actually pass. Conceived and presented by a group of five Liberal MPs – Smith, Tim Wilson, Trent Zimmerman, Trevor Evans, and Warren Entsch, the bill has since evolved to a cross-party venture, with politicians across the ideological divide putting their hands up to say: "I'm in".
Smith, a same-sex marriage supporting conservative who adores Her Majesty Queen Elizabeth II, is at the centre of the rare show of unity in parliament, which emerged after we learned 61.6% of voting Australians had ticked "yes" to same-sex marriage on Wednesday at 10am.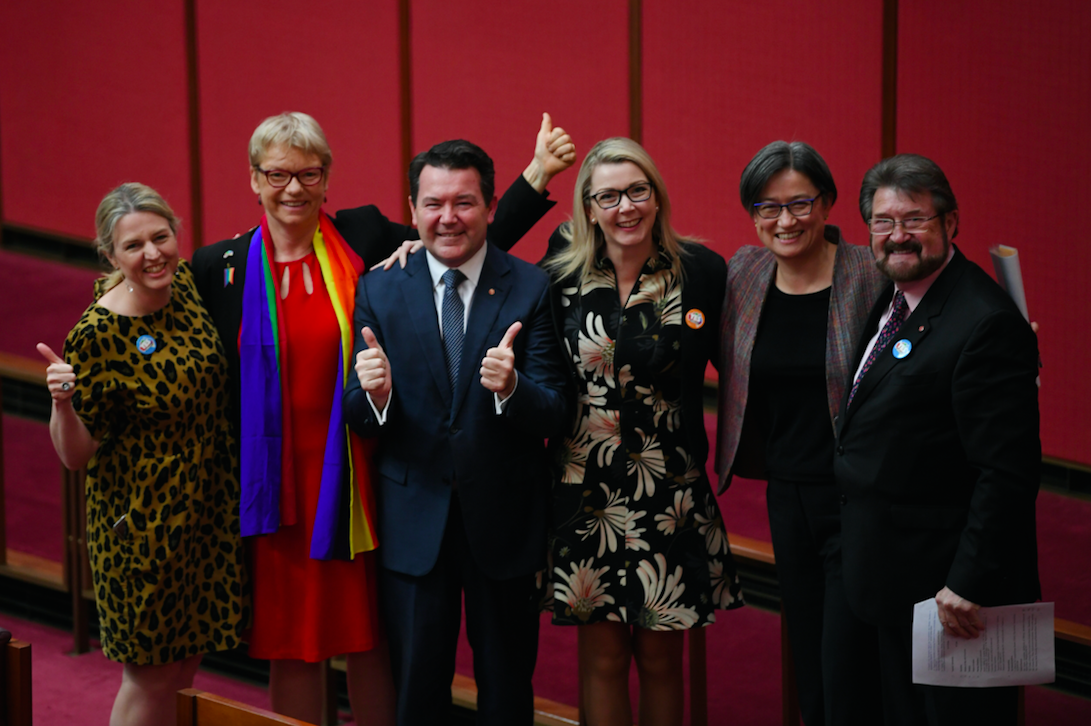 Smith spent 2016 entirely at odds with his party over its marriage plebiscite, which he simply could not square with his belief in Australia's parliamentary democracy. He is frank about what his unwillingness to toe the party line might mean for his ministerial ambitions, or even his Senate preselection.

"You've always got to think about those sorts of things, and you've always got to make a calculated risk. Is it worth it?" he said.
"In making those sorts of decisions, I've chosen to view it through the lens of the long term, and not through the lens of the short term. Do I expect to be promoted to the front bench any time soon? No. Would I like to be promoted to the front bench? Absolutely."
But, Smith said, he had decided his inconvenient advocacy for same-sex marriage was "the right thing to do".

"Is it OK to have come to the parliament and been a backbencher for my whole parliamentary career, but to have achieved things like marriage and other things? Yes."
At one point in the speech on Thursday, Smith briefly paused to compose himself – towards the end of a lyrical summation of the opportunities he had convinced himself were unavailable as a young gay man.
As a young man, I never believed I could serve as a senior adviser to a prime minister or a premier, because I was a gay man. John Howard and Richard Court both proved me wrong.

I never believed that I could be pre-selected to be a Liberal Party candidate and senator. The Liberal Party proved me wrong.

I didn't believe my name would ever be accepted by the people at an election. The people of Western Australia proved me wrong.

And I never believed the day would come when my relationship would be judged by my country to be as meaningful and valued as any other. The Australian people have proven me wrong.
When he lays out to BuzzFeed News how his life may have been different, the hypothetical is not – as it so often is – if he had been straight. Instead, Smith wonders what might have become of him in a world less hostile to gay people.

"During the last 24, 36 hours, as I've been thinking about my speech today, I have reflected on what my life might have been like if this marriage discrimination had not existed," he said.
"Perhaps my perception of being more involved or more accepted might have hastened my path to parliament. It might have made me think differently about some of the career choices. I don't think it would have changed my relationships with my family, because we are a close family. But it certainly would have taken a lot of the fear and trauma out of my life in my late teens and my early adult years."
You can listen to the full interview with Dean Smith on 'Is It On?' on your podcasting app. View it on iTunes and subscribe here.