Radio shock jock Alan Jones had a big old go at prime minister Malcolm Turnbull this morning over content he claimed was in the LGBTI anti-bullying program, Safe Schools Coalition.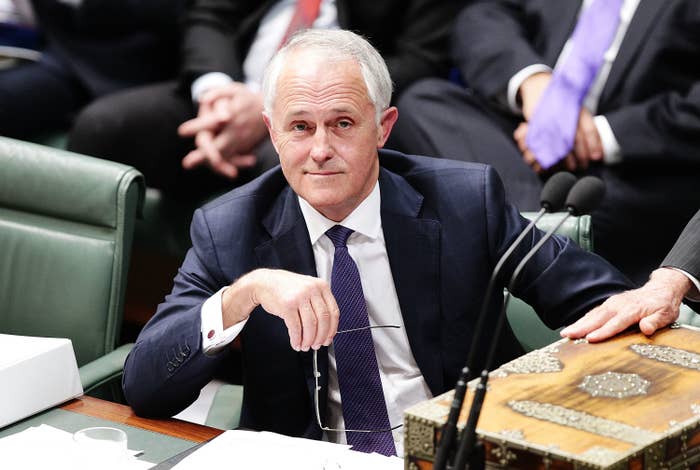 There's one problem ... the activity Jones talks about, Megan's story, has nothing to do with the Safe Schools program.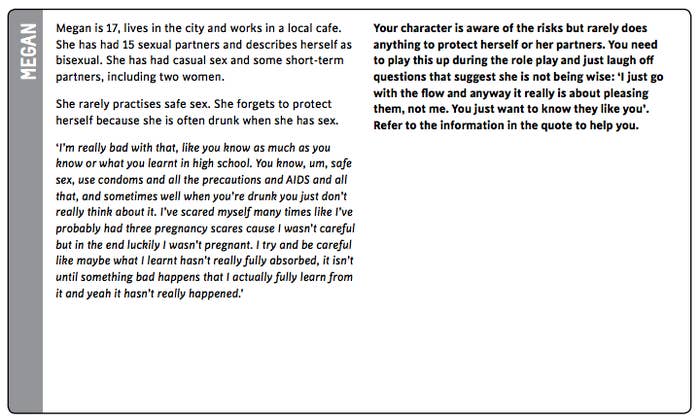 As you can see above, it's actually part of the Victorian government's "Building Respectful Relationships" anti-family violence program, in a module aimed at Year 9 students.
The Safe Schools Coalition is not connected to it at all.
But neither Turnbull nor education minister Simon Birmingham knew that – accepting the premise of Jones' question, and distancing themselves from the program.
"I am not familiar with this particular program," Turnbull said. "All I can say is that with the Safe Schools program that the Labor party introduced when they were in government, what we have done is made some changes, this was done on the basis of independent advice, the education minister Simon Birmingham did this."
So we asked Simon Birmingham this morning in Adelaide. He said Megan's story was in the program, but they took it out after the review.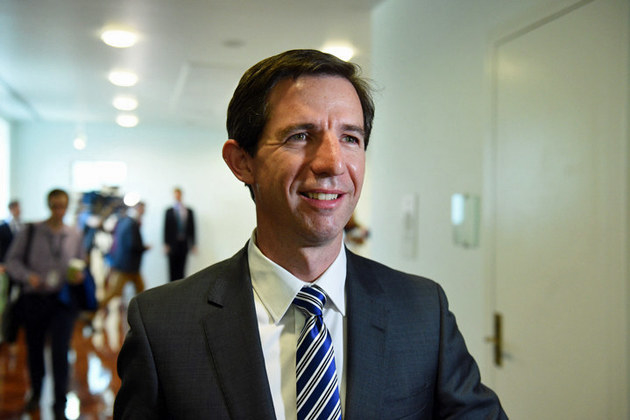 "My understanding is the particular activity that Alan Jones was referring to is one of the activities that our independent reviewer, Professor Bill Louden from the University of WA, found to not be necessarily age appropriate or suitable for all children and it's one of those activities that we have removed from the program."
It's not the first time that people who oppose Safe Schools have used extreme case studies that aren't even in the program to attack it.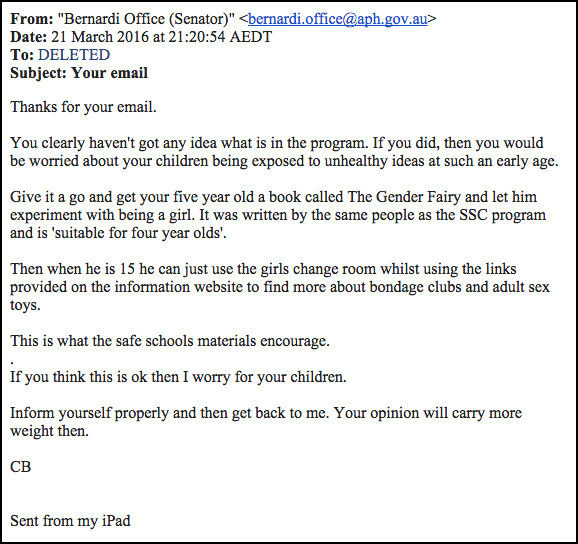 George Christensen stood up in parliament on February 25 this year to deliver a speech about Safe Schools. He used words like "pornography", "sadomasochism" and "sex toys" – none of which appear in the curriculum.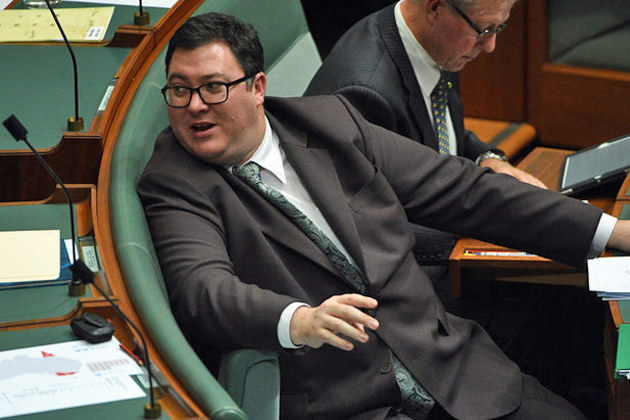 After extensively listing adult websites that are (again) not part of the Safe Schools Coalition, Christensen used them to argue against the program anyway, describing it as "grooming work" that a "sexual predator" would undertake.
"If parents knew their children were being exposed to this type of material, they would probably not let them go to school," he said.
"If someone proposed exposing a child to this material, the parents would probably call the police because it sounds a lot like the grooming work that a sexual predator might undertake."
The Australian Family Association devoted an entire website to taking down Safe Schools – but sadly, almost none of what they say is in the program actually is in the program.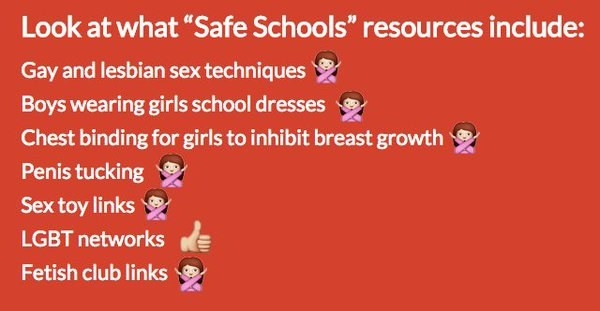 So while Megan's story – that of a 17-year-old bisexual schoolgirl who works at a cafe and has had 15 sexual partners – might scare and confuse parents, don't worry, because it's not even in the Safe Schools curriculum.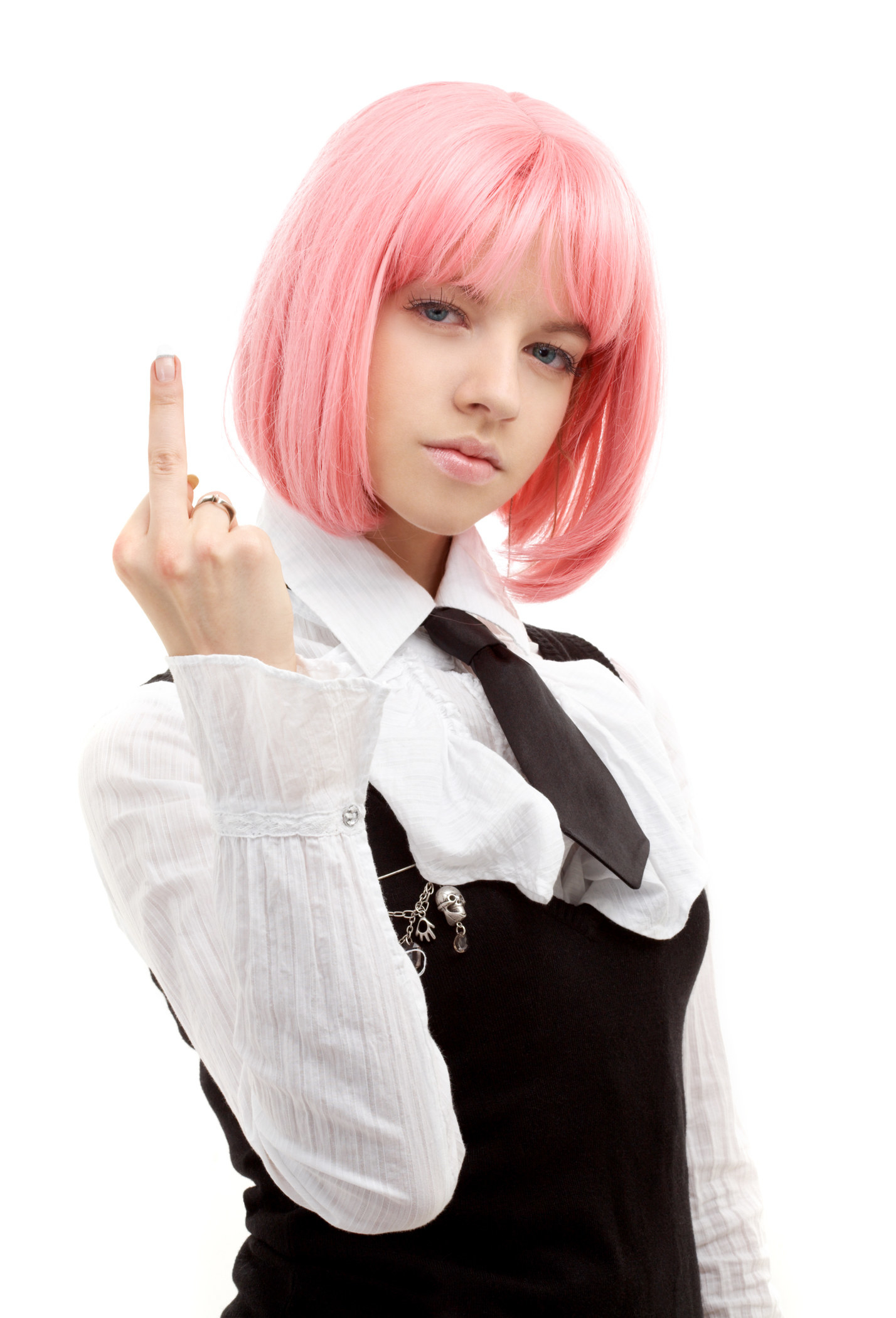 With additional reporting from Alice Workman.