Australian actor Rebel Wilson's multi-million dollar defamation payout has been slashed to $600,000 by a court...and Wilson is not happy.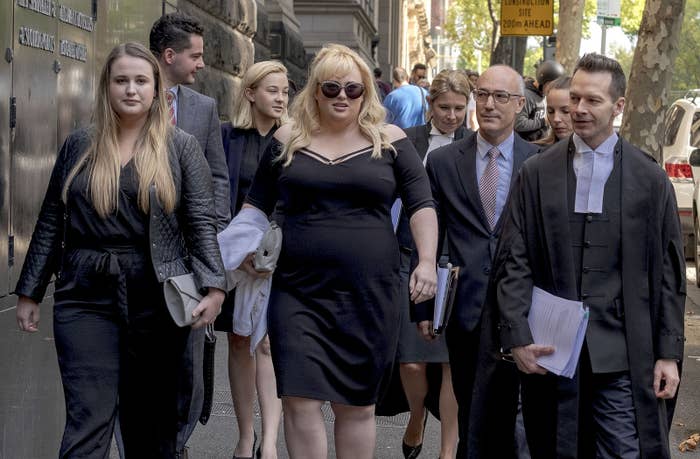 Last year, a jury in Melbourne, Australia, found that Bauer Media (the publisher of magazines Woman's Day, Australian Women's Weekly and other websites) had defamed Wilson in articles that painted the Pitch Perfect star as a "serial liar" and said she had lied about her name, age, and background.
Wilson was subsequently awarded $4.5 million in damages by Justice John Dixon — Australia's largest ever defamation payout.
A large chunk of that money ($3.9 million) was to make up for Wilson missing out on the chance to star in at least three Hollywood movies because of the defamatory articles, Justice John Dixon ruled.
Bauer accepted the jury verdict, but appealed the size of the payout, saying it was way too much.
And the Court of Appeal on Thursday ruled largely in favour of Bauer. It found Wilson had not proven that she missed out on movie roles and ditched the $3.9 million damages for lost movie roles.
Here is what Wilson had to say about the decision on Twitter:
The Court of Appeal's panel of three judges found that Wilson was unable to show that the "grapevine effect" had caused the content of the articles to spread to the United States and influence Hollywood decision makers, leading to her missing out on roles, the Court of Appeal judgement says.
"In particular, this court has rejected the finding [by Justice Dixon] that Rebel Wilson lost the opportunity to earn $15 million by being cast in lead or co-lead roles in three Hollywood feature films during the period from mid-2015 to the end of 2016," said Court of Appeal Justice Pamela Tate.
The judges also reduced the size of Wilson's non-economic damages from $650,000 to $600,000.
Wilson has previously said she planned to donate the money she received in the lawsuit to charity.
And it's not over yet. Her declaration "I look forward to appealing!" could see lawyers arguing for the matter to be heard in Australia's High Court in the coming months.