Here are some of the most notable takeaways from VPR Season 10 Episode 6:
After having dinner at Vanderpump Paris and then a night out at the club in Las Vegas, Lala, Kristina, and Katie have a conversation with a drunk Raquel about how she made out with Oliver even though she knew Lala expressed interest in him. Katie even asked her, "Raquel, why are you like this?"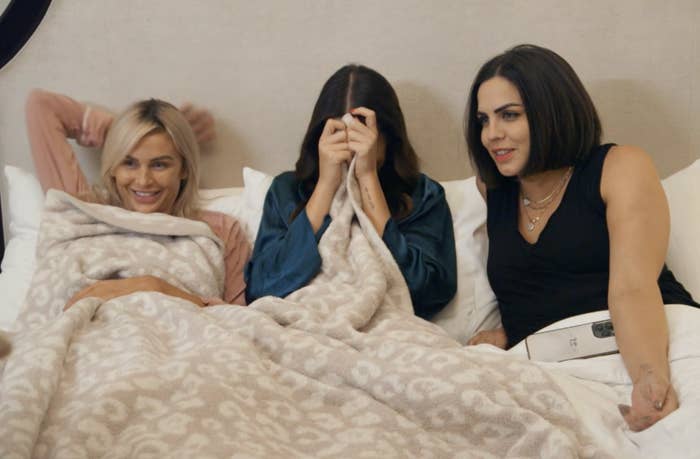 "I'm starting to see a pattern in Raquel," Katie says in an interview. "It seems she's only interested in men that her friends are either married to or interested in and that's a big red flag for me."
Lala continues to address Raquel and tells her she would never trust her around her man. After an awkward silence, Raquel replies, "Thank God you don't have a man to, like, fucking, have around."
The next morning, Raquel comes back into Lala's bedroom and says she doesn't remember much of what she said the night before. "I think anyone who is a woman would take offense to what you said," TK said. Lala asks Raquel to clarify if she meant what she said when she told Lala "Thank God you don't have a man to bring around." Raquel says no. "Lala replies, "If you do feel that way, I'm not your audience. I don't want anything to do with it. I respect people's relationships…"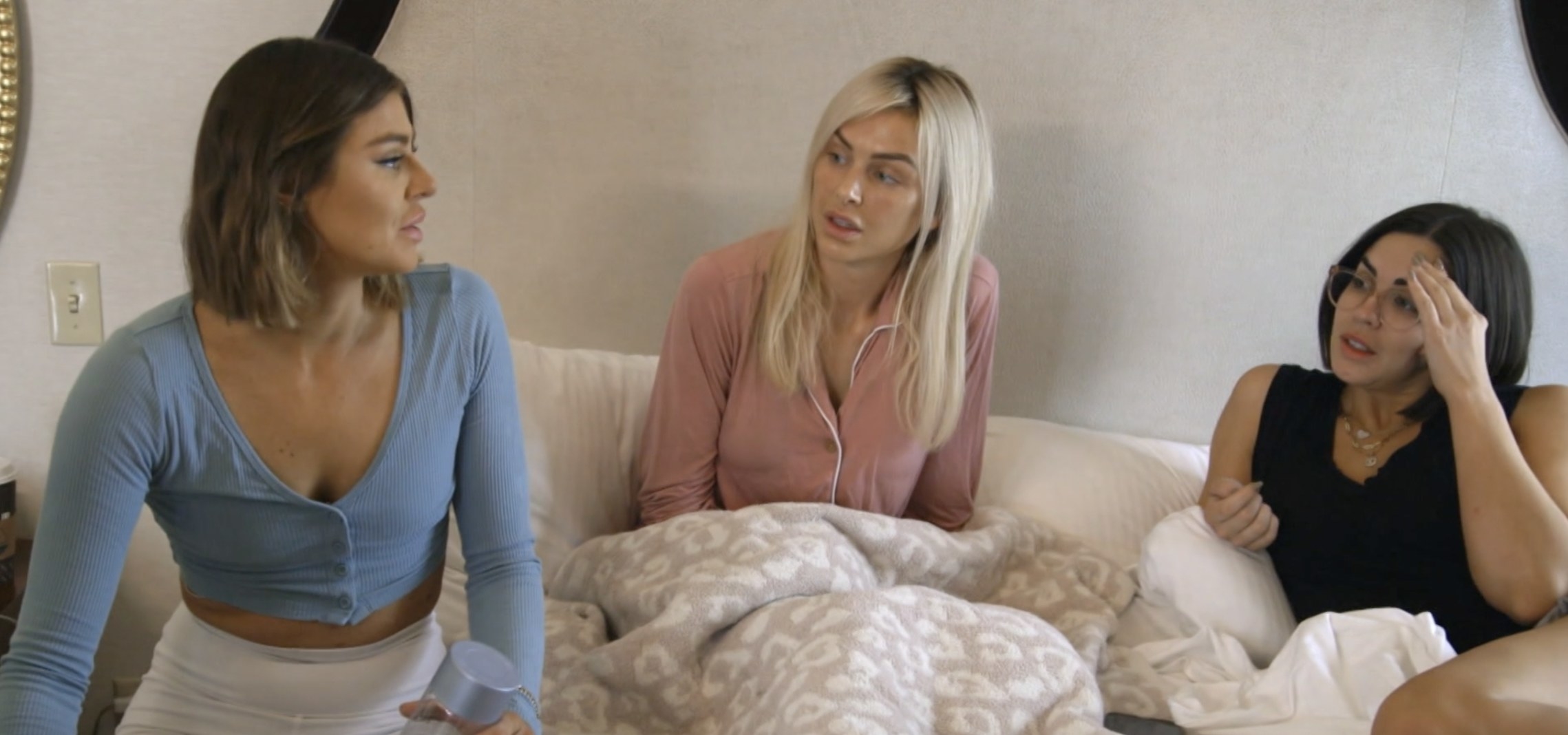 In her interview, Raquel explains that she thinks "it's a little weird that Lala of all people is schooling me about respecting relationships when she was the one who slept with my boyfriend. This is the textbook definition of a hypocrite."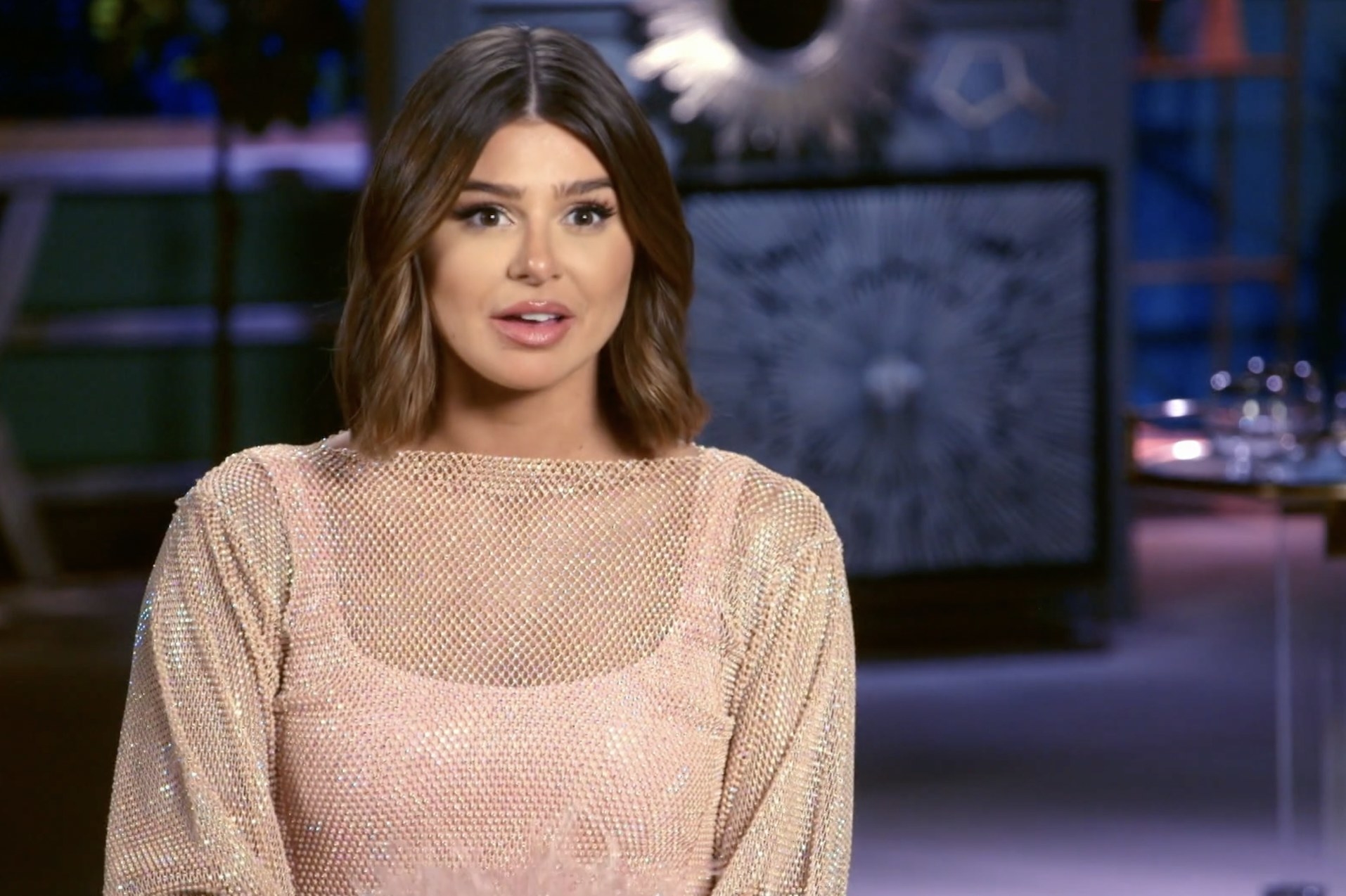 When the girls drive from Las Vegas to Lake Havasu, Raquel shares the story about how she and James finally called it quits for good. Apparently, James exploded at Raquel's dad when they spent Thanksgiving together and was enraged on their car ride back to the hotel.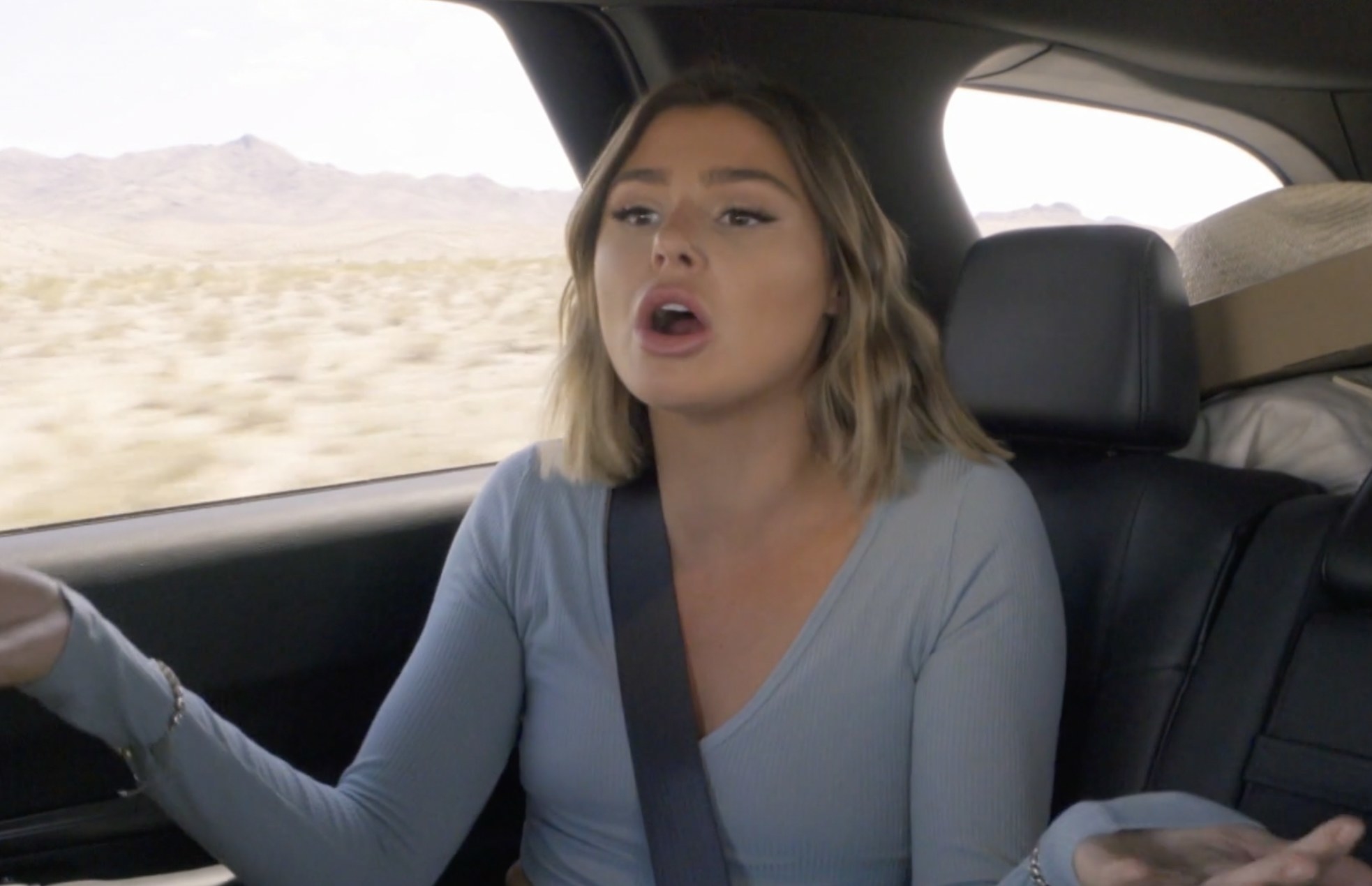 Raquel then breaks down in tears in the back of the car while she tries to explain she doesn't know who she is anymore and is confused about her identity now that she's "single" and not with James. The other girls comfort and console her. "I beat myself up over everything," Raquel says.
Meanwhile, back in Valley Village, Scheana convinces Tom Schwartz that he needs to spice up his wardrobe and "get the Schwartz back" post-divorce. She also encourages him to have a guys' night out since Katie is having a divorce party in Lake Havasu.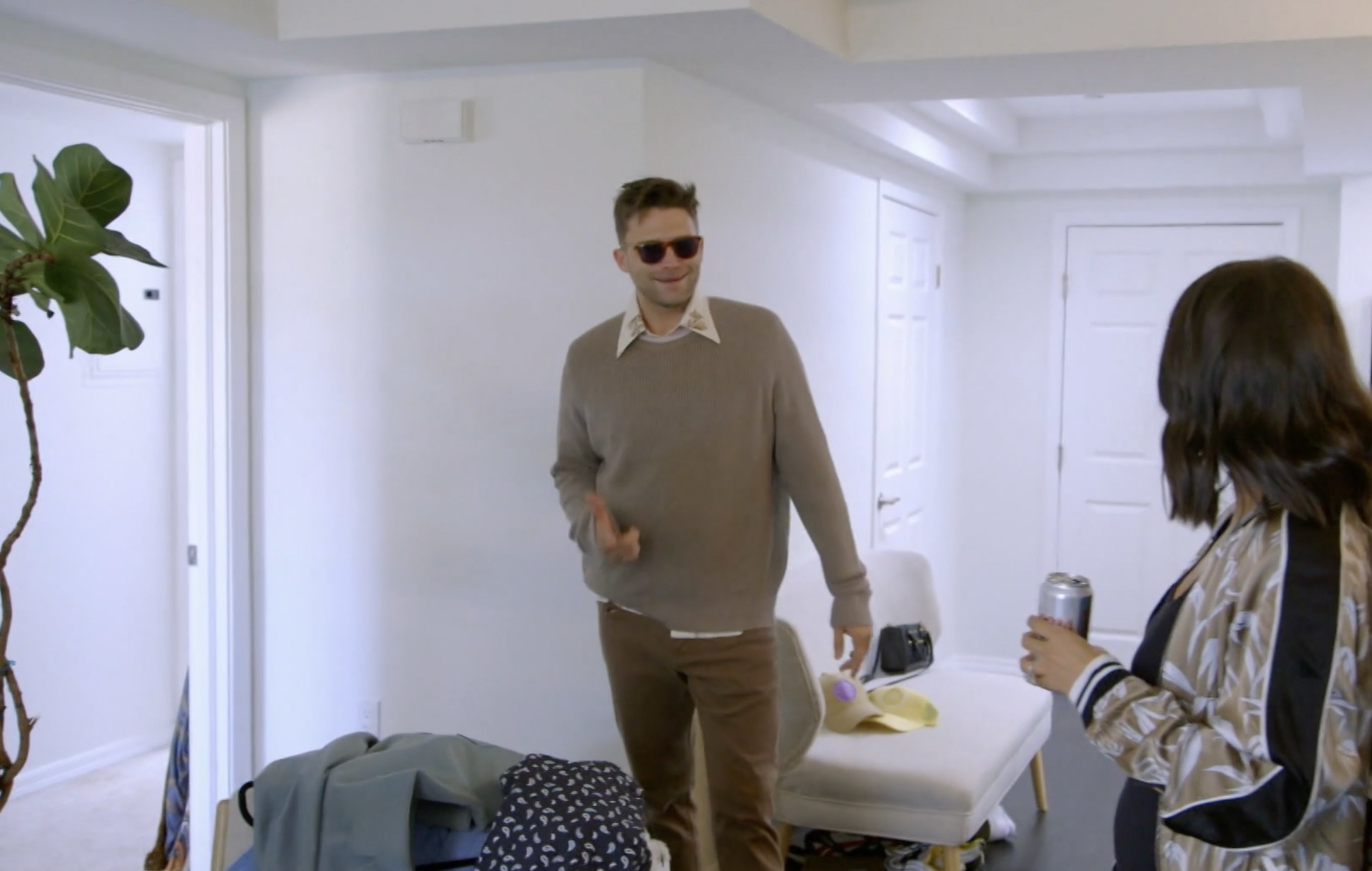 Tom Schwartz and Tom Sandoval also pop into TomTom and discuss the possibility of taking Lisa Vanderpump up on her offer to divest from TomTom in order to buy their other partner out of Schwartz & Sandy's. "TomTom has been such a consistent, reliable thing in my life, otherwise I'm just lost in the sea," Sandoval says.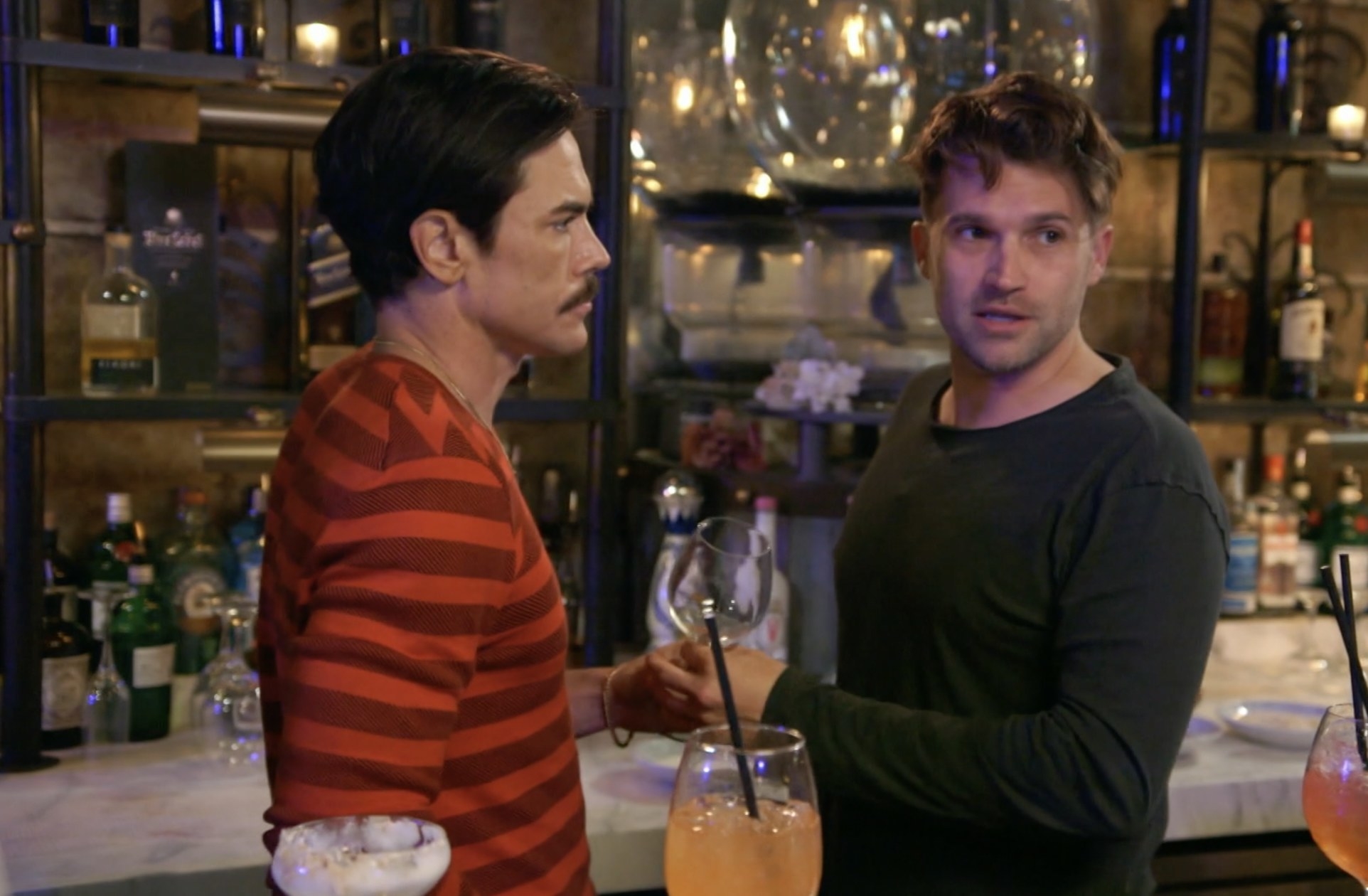 Also, Sandoval is wearing THE lightning bolt necklace that he and Raquel allegedly wore during their affair to signal to one another that they love each other.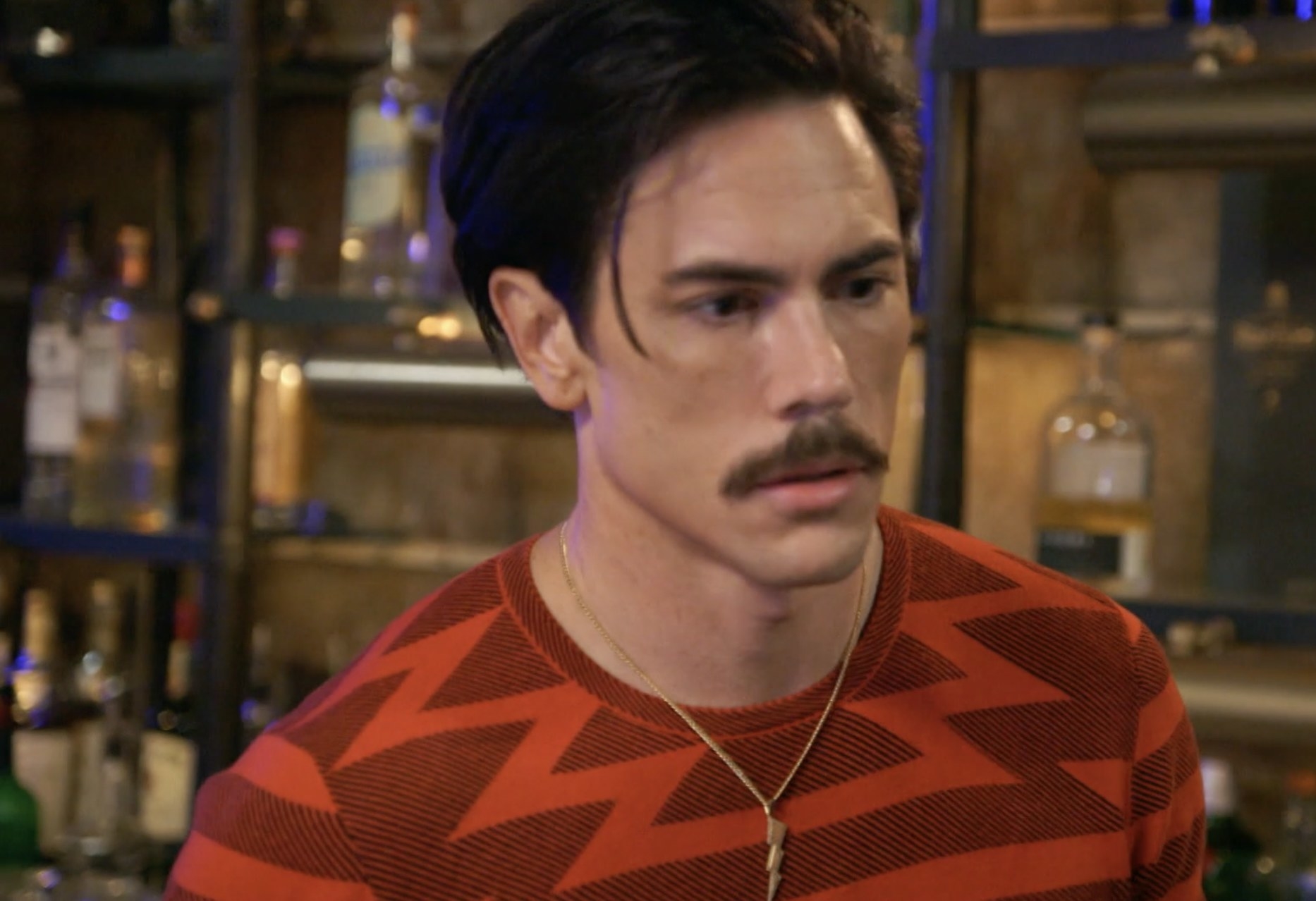 James says that Ally isn't happy they've been spending so much time with Raquel lately and complains in his interview, "Raquel wouldn't even know Tom and Tom if it weren't for me, let alone Scheana, Lala, anyone. I'm like, 'Find your own life.'"
Charli joins the rest of the girls in Lake Havasu and they all go out to dinner on their first night, which turns into a complete disaster. In an attempt to fill Charli in on what went down the night before in Vegas, Lala calls Raquel a "liability" and says her comment about not having a man to bring around "is not anything to be proud of."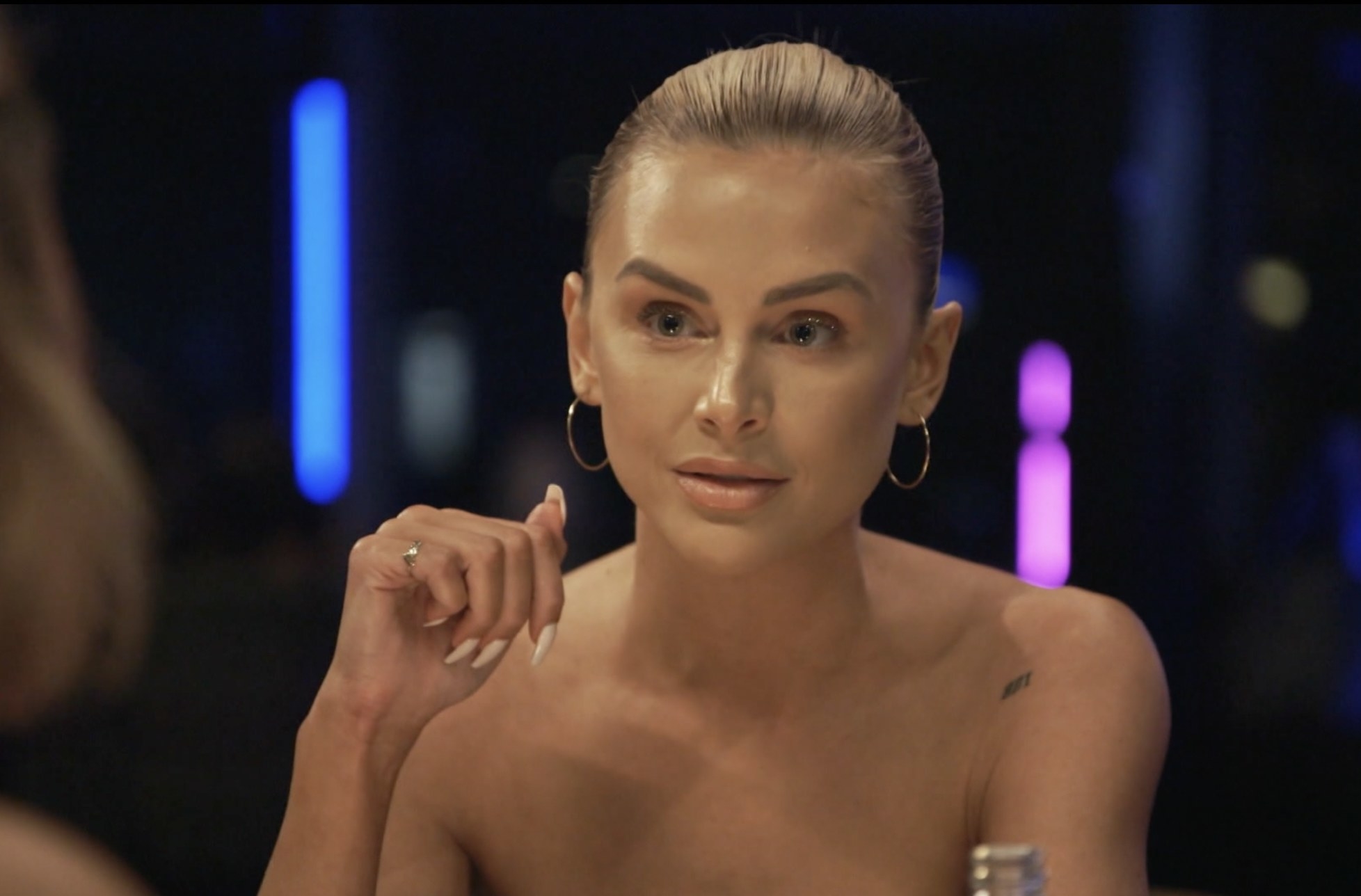 But Raquel doesn't waste any time punching back at Lala, telling her, "Honestly if anybody should be on edge about you being with their man" and reminding her that she slept with James while he and Raquel were together.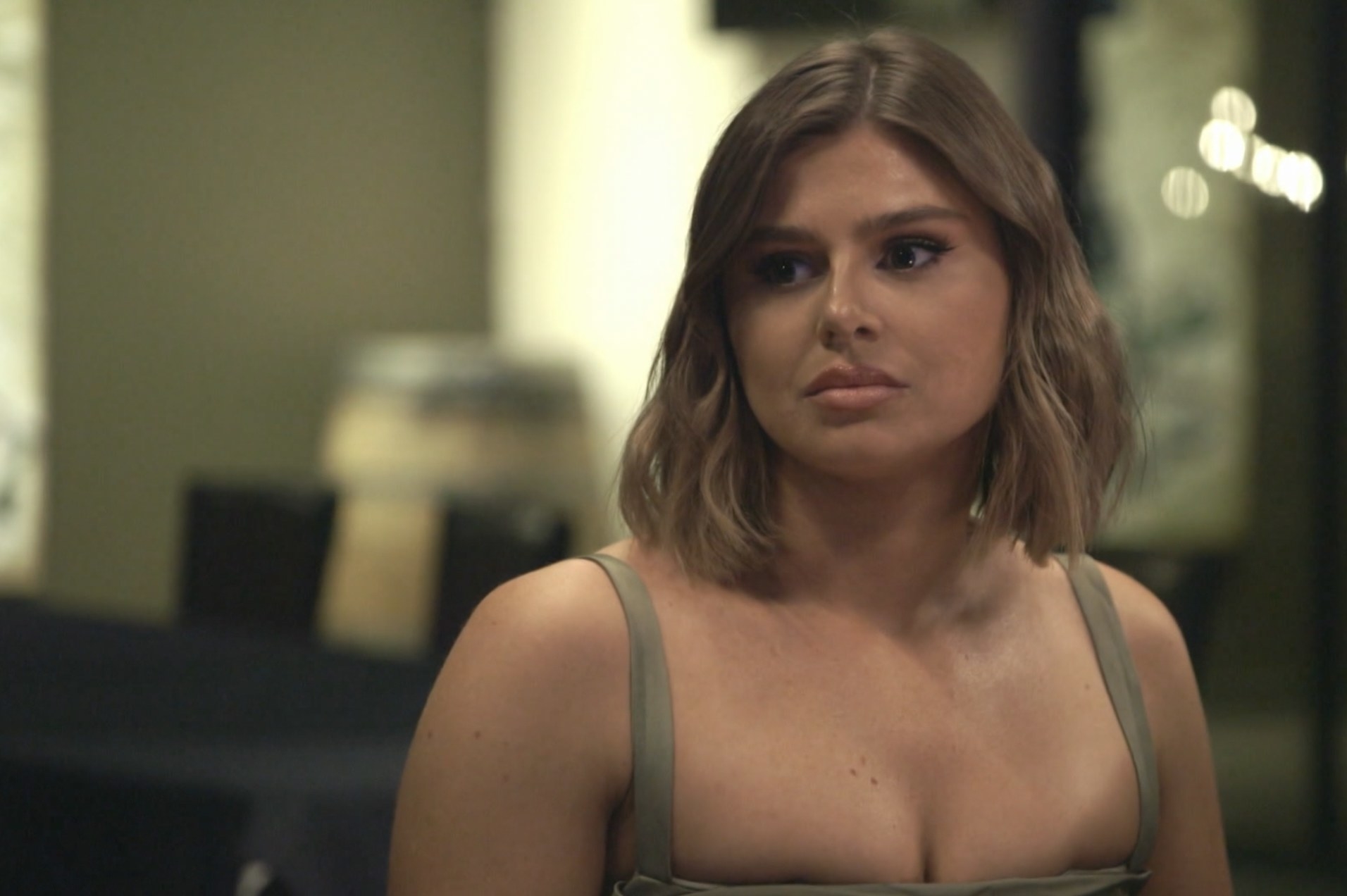 Lala and Raquel continue to go back and forth. Raquel insists she shouldn't trust Lala around her man, and Lala calls Raquel out for trying to make out with Schwartz and exhibiting a pattern of shady behavior around men other women are interested in. "It was shocking and I personally felt offended for anyone in a relationship," Lala says about the comment Raquel made.
When Raquel brings up the fact that she thinks Lala is being a hypocrite because she was shamed for sleeping with Randall when he was married, Katie jumps in and tells Raquel, "And you tried to make out with a still married man," in reference to Schwartz. "I've been very, very, very gracious to you but I don't have to be. I could literally light your ass on fucking fire for what you've done."
The next day, Lala vents to Katie about how the girls trip has gone so far, saying, "For two nights in a row it's been about Raquel and her shitty decisions."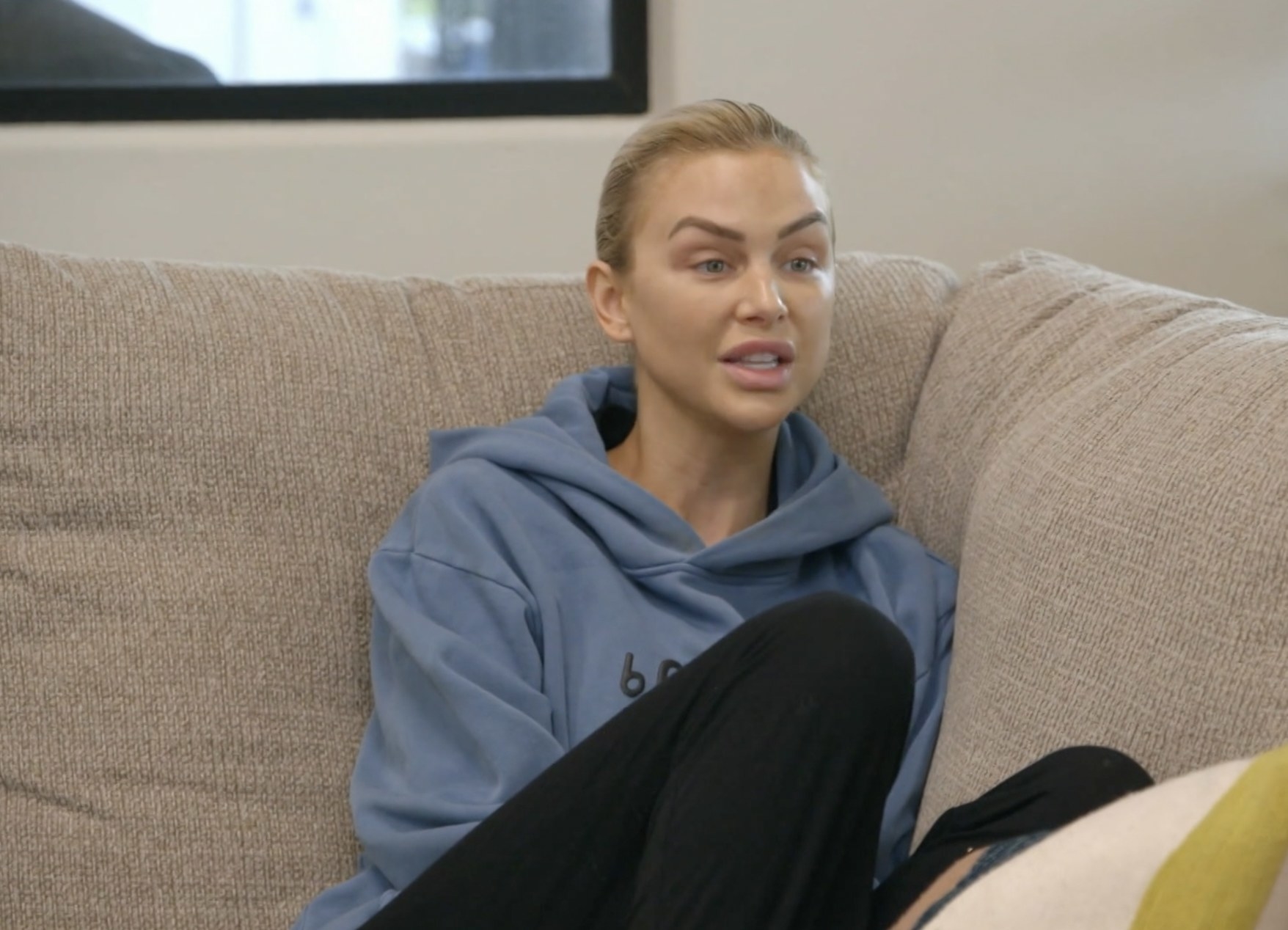 Then Raquel makes the decision to leave Lake Havasu because she's uncomfortable. "I would much rather be back in LA with my real friends that actually love me for who I am," she says.
After Raquel and Charli leave, the rest of the girls go to a lake party and when they're back at the house, Katie opens up about how she misses Schwartz.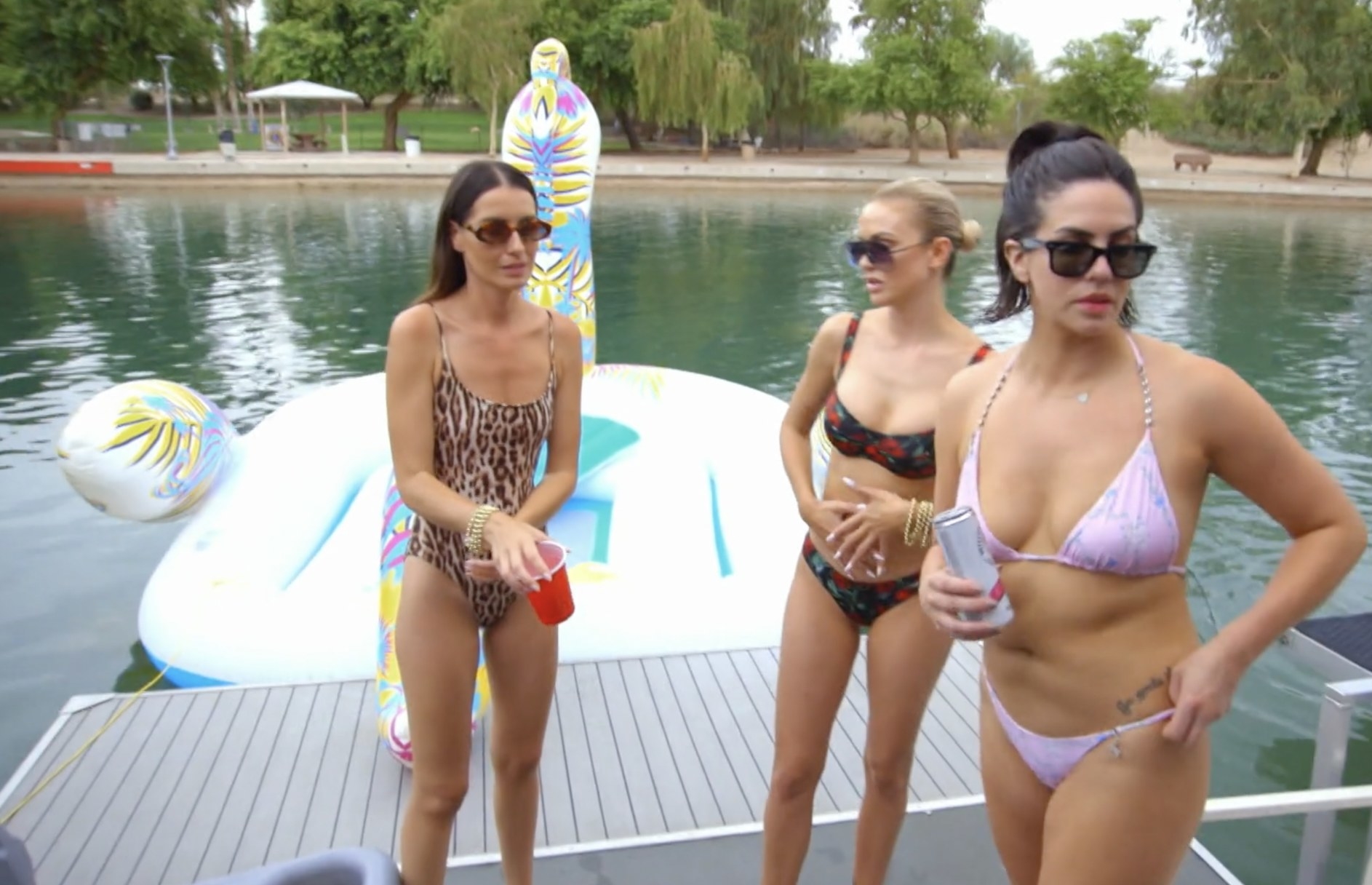 Back in Los Angeles, Ariana joins the Toms at Schwartz and Sandy's for a food tasting.
Ariana also tearfully recounts having to put her dog Charlotte to sleep.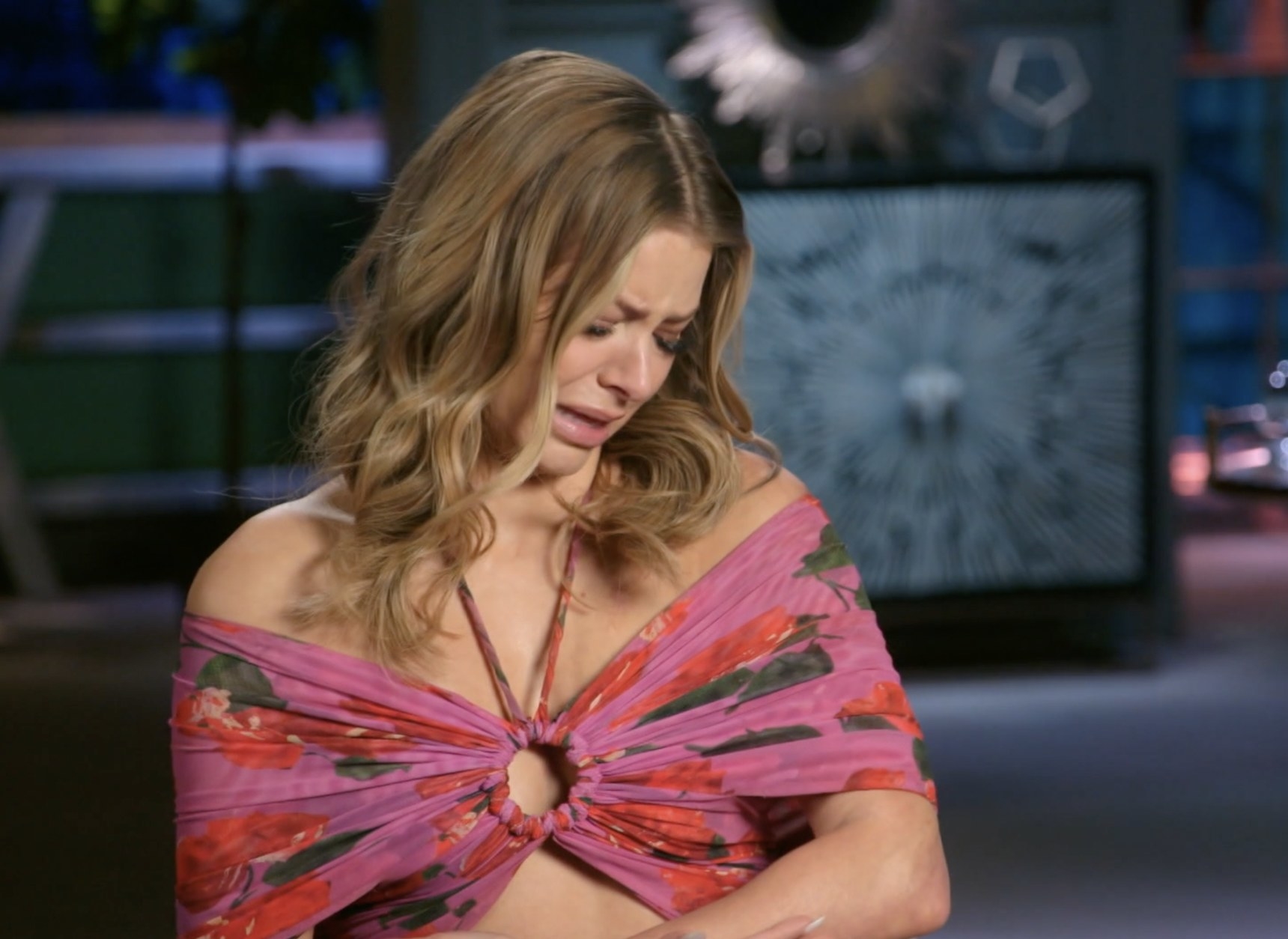 Scheana gathers a group for a guys night in honor of Schwartz, including her husband Brock, Sandoval, and James.
When James says, "Lala called me this morning and said, 'I had to give it to your ex last night,'" Sandoval makes this face:
Enter Raquel and Charli, who end up crashing this guys night.
Sandoval is also the first person Raquel hugs when she arrives before she sits in between Scheana and Schwartz.
👀 👀 👀 👀 👀 👀 👀 👀 👀 👀 👀 👀 👀 👀👀