There's no more hiding in the shadows for Raquel and Tom Sandoval on this season of Vanderpump Rules. In Season 10 Episode 12, things took a chaotic turn, and the two are finally confronted on camera about their relationship. Let's dig into all of the important details!
The morning after celebrating her birthday, Lala asks Katie if she thinks there's any coming back for her and Raquel. Katie says sure, she can forgive people, but she's trying to keep her distance from Raquel.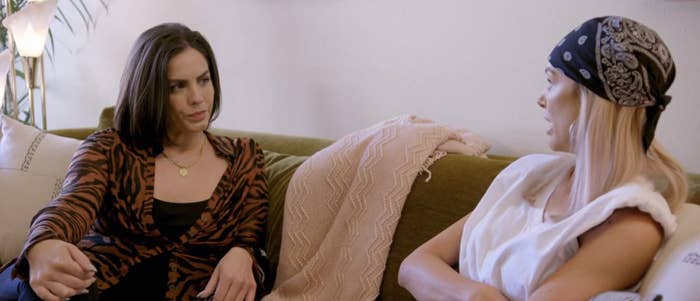 Lala and Katie also talk about how it's weird that Ally saw Raquel and Sandoval alone and dancing at The Abbey together without Ariana. "I don't want to say that Sandoval would ever cheat on Ariana because I would have to kill him," Katie says in her interview. "But what grabbed my attention the most is that Tom and Raquel were alone. I've been friends with Sandoval for years, and I've never gone out alone dancing with him at 1:00 a.m."
The Toms also have a conversation about Raquel when they grab lunch at a food truck. Tom Schwartz says he has an appreciation of Raquel, but he isn't attracted to her, and there isn't sexual chemistry between them. "I have this gut feeling that she kind of has a crush on someone else," Schwartz says. "Yeah?" Tom Sandoval asks.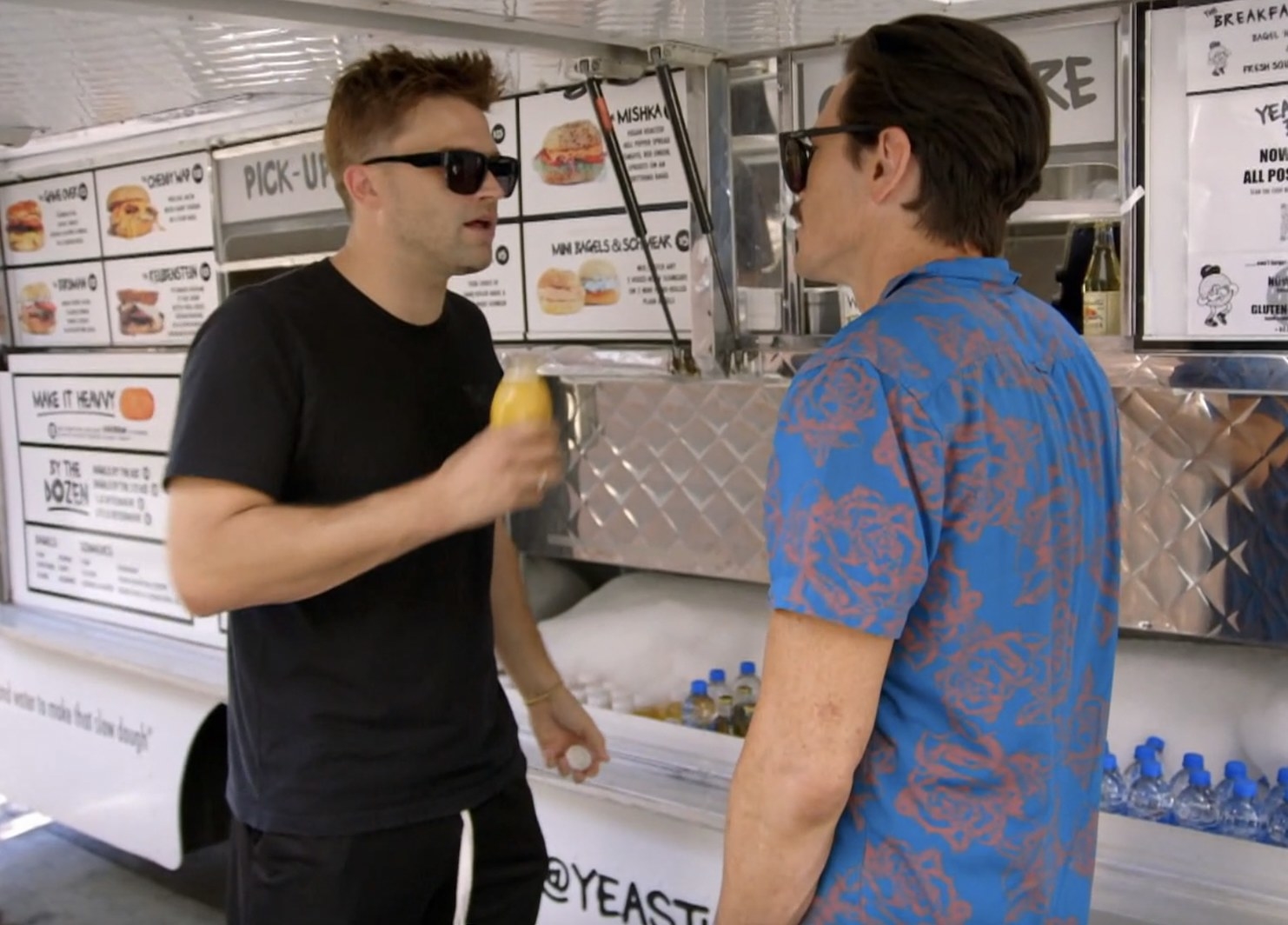 Then, in his talking head interview, Sandoval says, "It hurts my feelings because the person I love thinks I'm dumb or annoying. It pulls into question, like, whether Ariana and I are right for each other."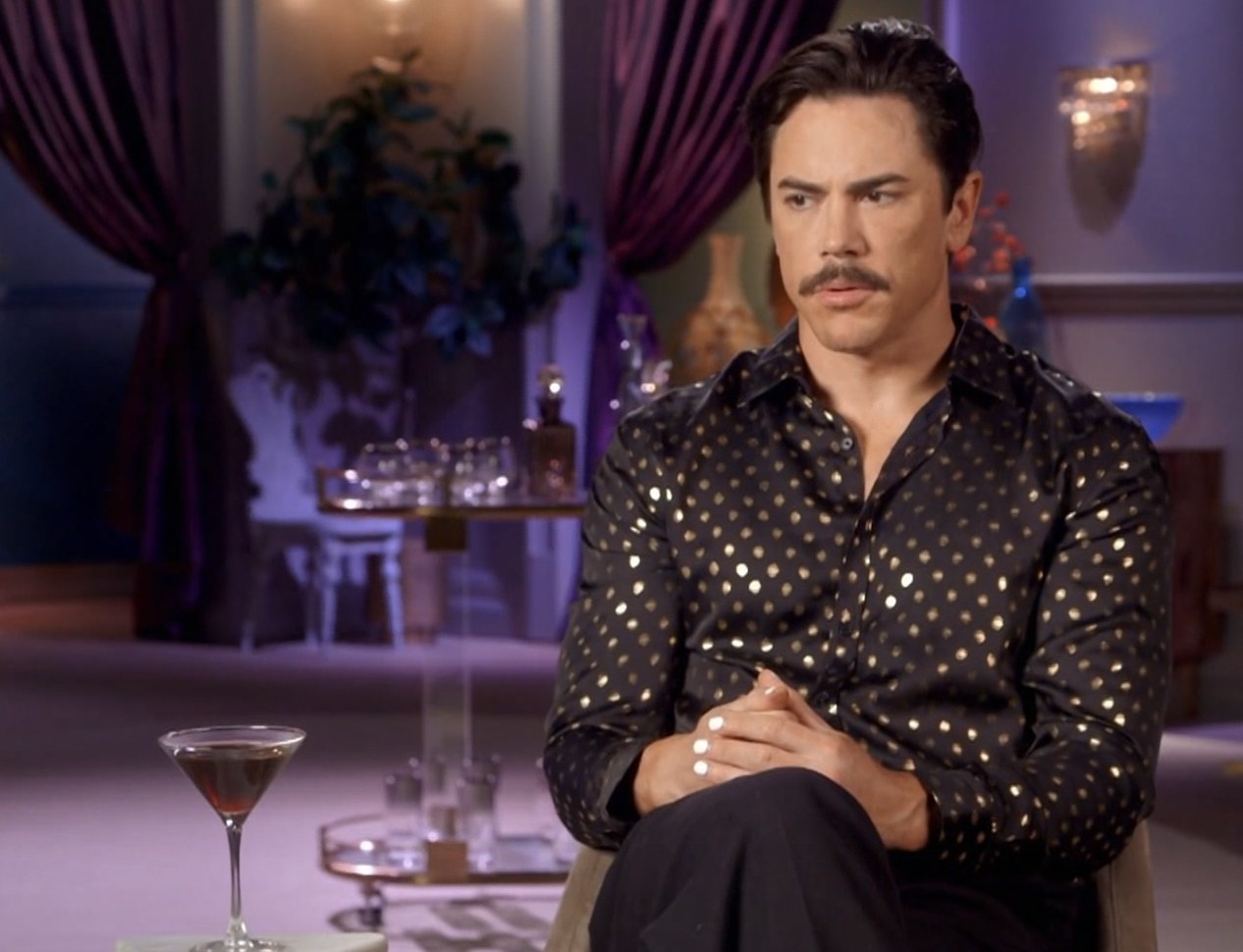 Cut to James and Ally who are also hungover from Lala's birthday celebration. Ally says she saw Katie confront Sandoval about how Ally and James saw Sandoval and Raquel alone at The Abbey together, and Ally says Katie told her that Sandoval and Ariana "don't have a lot of rules" in their relationship. James then speculates this might mean that Sandoval and Ariana have an open relationship.
Katie and Ariana stop by the site of their new sandwich shop "Something About Her" and catch up with Lisa Vanderpump. Lisa brings up the situation between Raquel and Oliver, defending Oliver in saying he's separated from his wife and has filed for divorce. Ariana also takes the opportunity to defend Raquel, saying, "I just don't want to see the gavel brought down on Raquel" because she's done nothing wrong.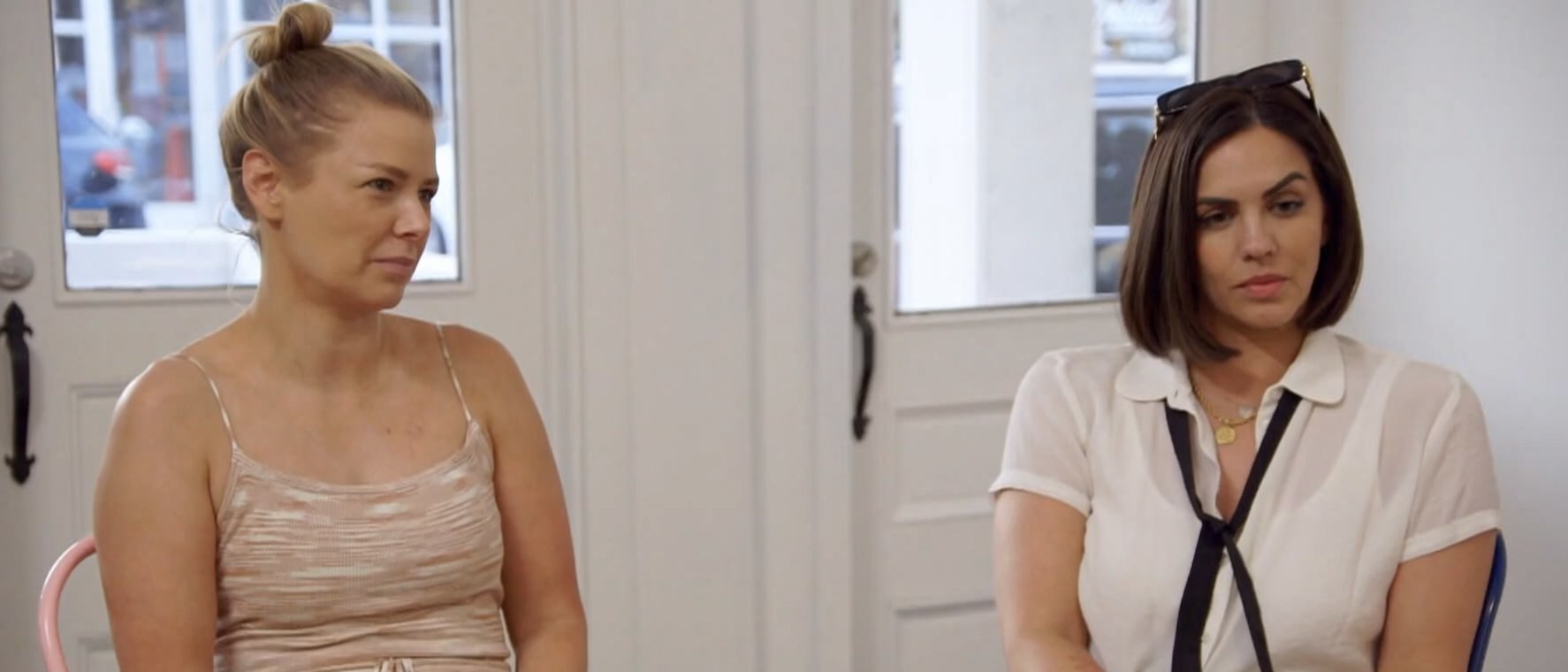 Lisa tells Katie she looks "unconvinced," and Katie doesn't hold back, saying she thinks Raquel sucks, "she's a hoe," and she doesn't like her.
Schwartz joins Sandoval at his appointment with a fertility specialist. Ariana isn't with him because she had to fly to Florida for her grandmother's funeral. "It's been a hell of a year for her," Sandoval says to Schwartz.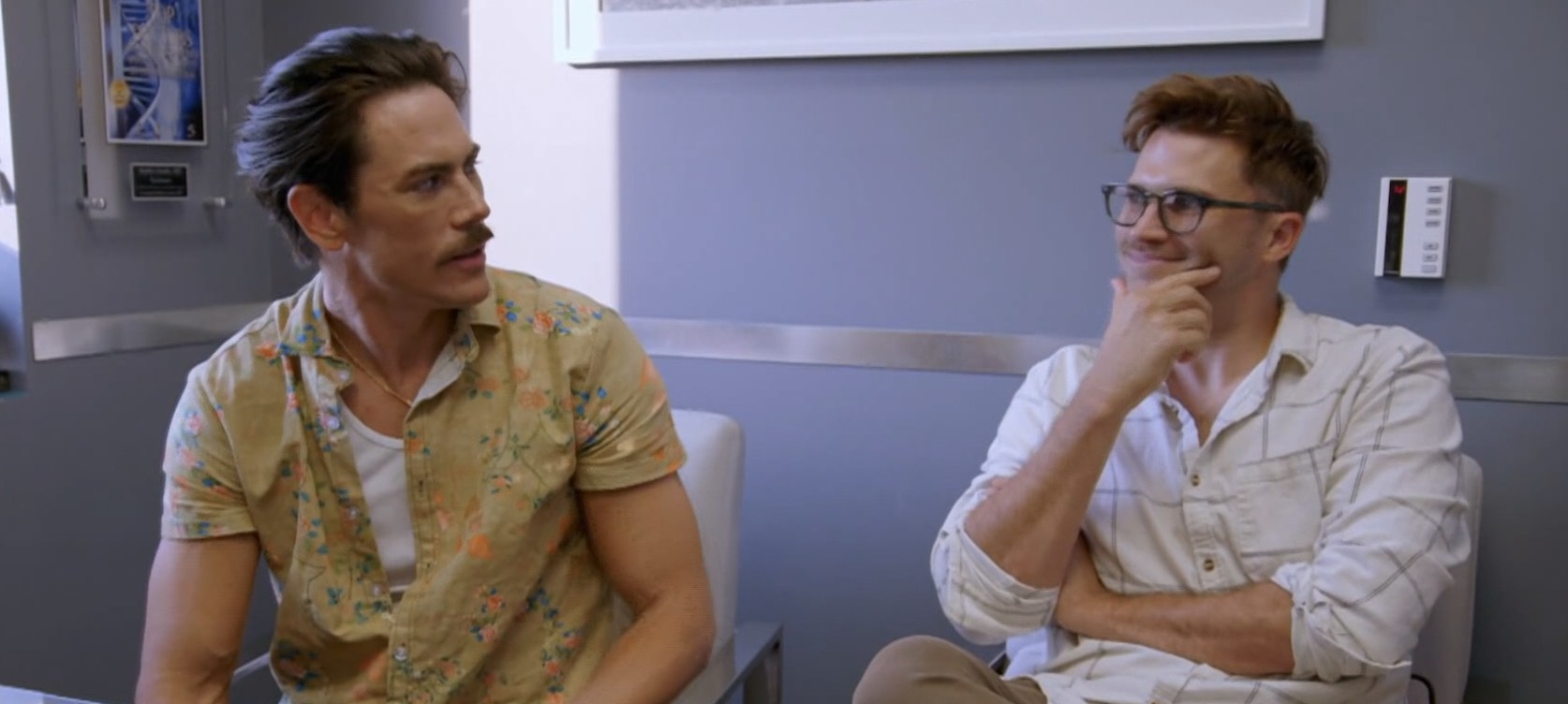 When Scheana and Ally go to drinks, they talk about how Ally saw Raquel and Sandoval at The Abbey, and Scheana vehemently defends Sandoval and Ariana. "The fact that Katie said that and she put that out there is disgusting," Scheana says.
Ally asks Scheana if she would feel comfortable with Brock going to the club at 1:00 a.m. with Raquel, and Scheana responds, "Yeah. Brock is like a big brother, as Sandoval is like a big brother to Raquel. I would trust him in the same bed as her."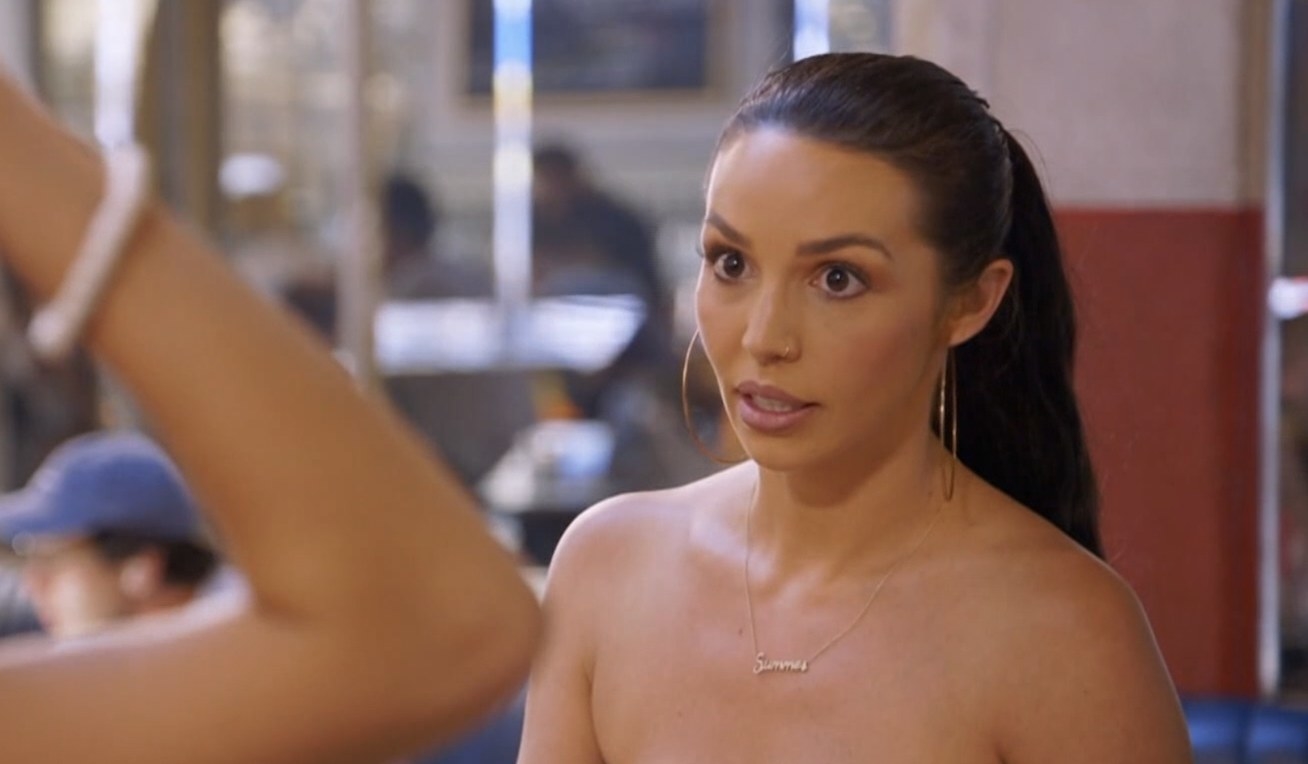 The group gets together for a beach day that quickly turns into chaos. First, Scheana pulls Sandoval aside and tells him what people have been saying about him and Raquel. "You know, it's funny that you say that because, I, umm," Sandoval stutters. "Oh my god, dude, the hatred toward Raquel…"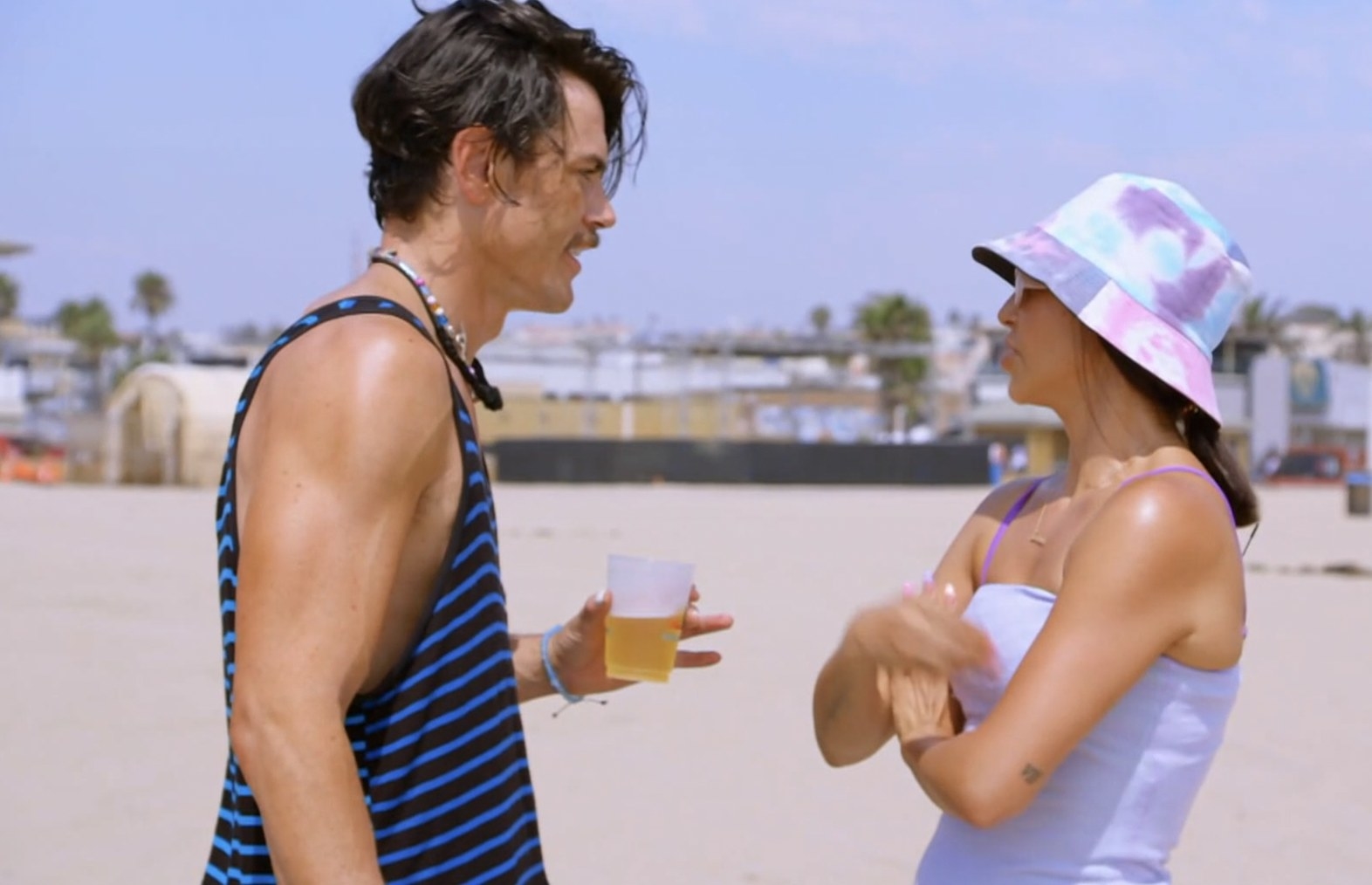 In his interview, Sandoval says, "It's annoying that Katie would say something like that. It's insulting to not just me, but Ariana as well. Raquel and I were not, like, dancing all close in the dark corner of a speakeasy. A bunch of us just went to The Abbey. Two of those people happened to be Raquel and I."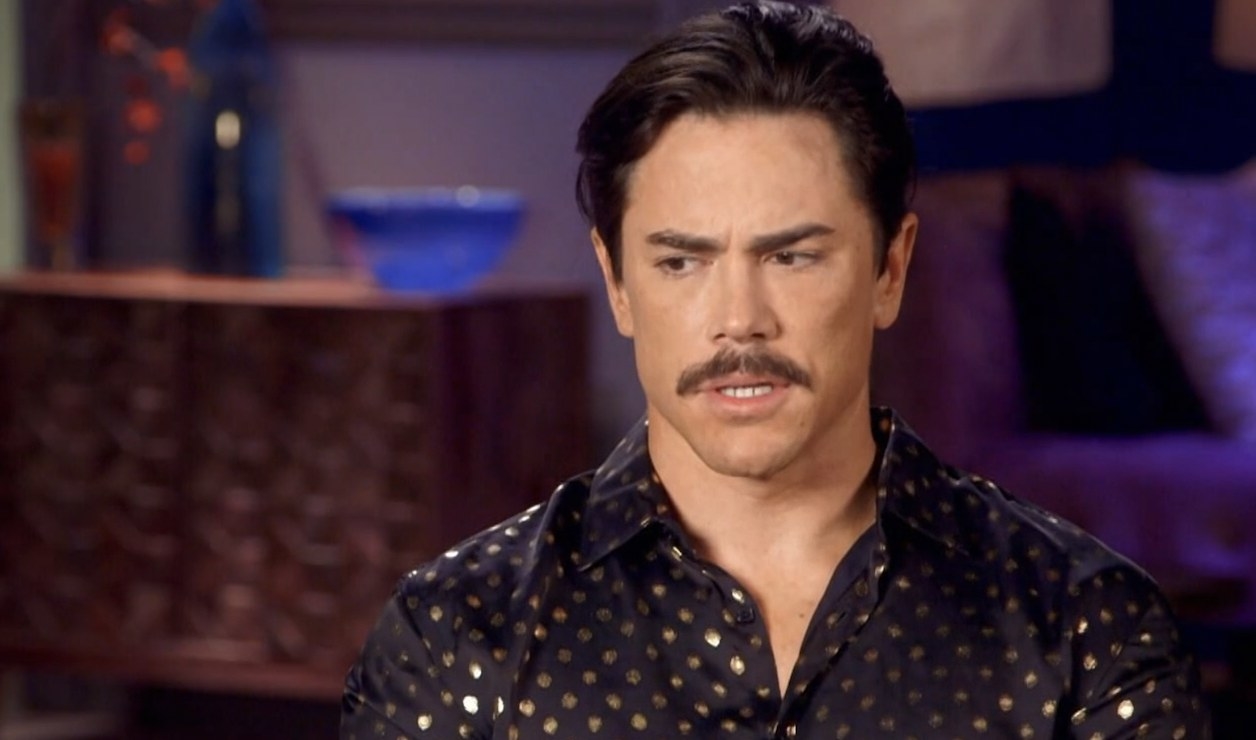 Meanwhile, when everyone else is catching up at the beach, James mentions how he's going to perform at Imagine Festival. Schwartz makes a joke and asks James if it's a bigger gig than Rachella, the pretend music festival James created to propose to Raquel on the previous season. In response, James throws a drink in Schwartz's face.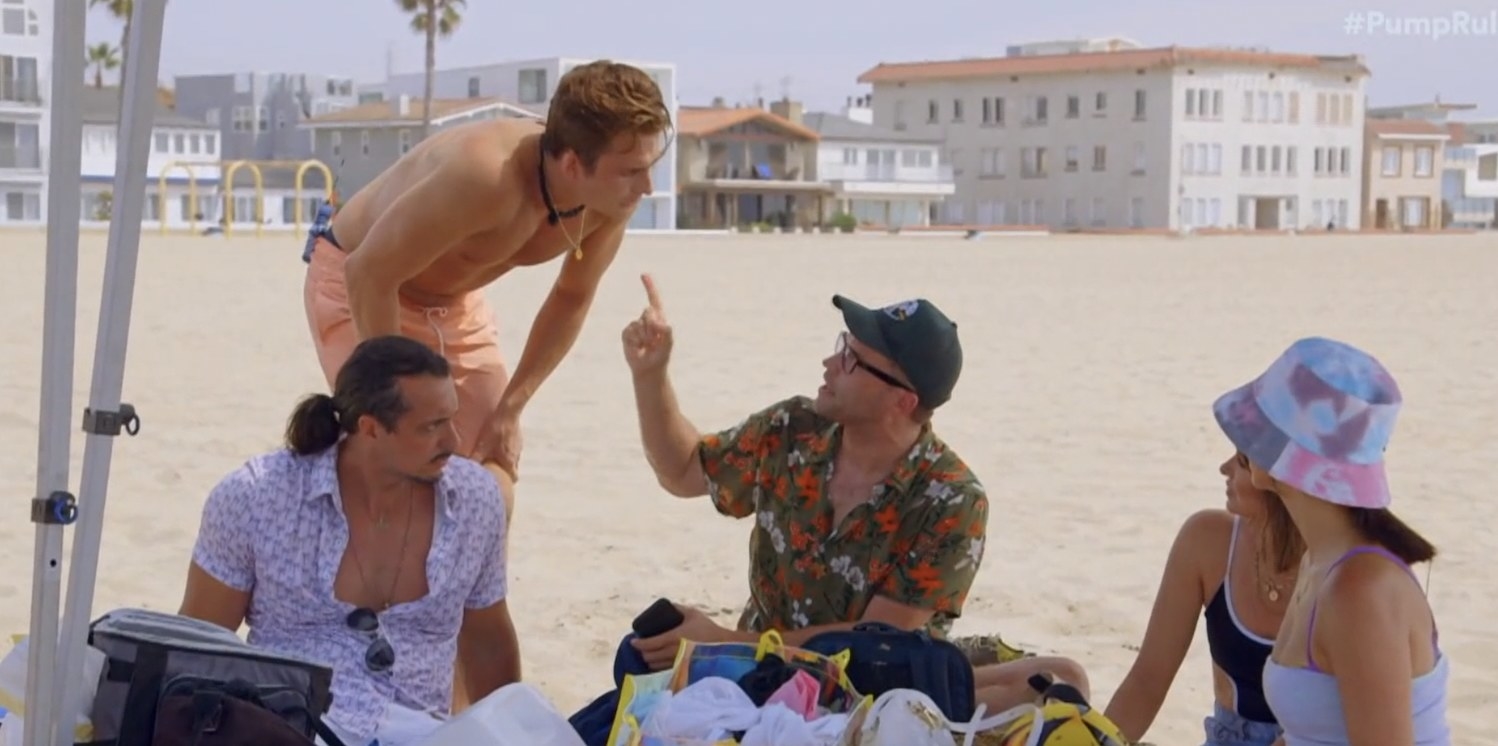 James and Schwartz get into it, then Lala jumps in and says, "It's not just about the comment, it's about you two acting a damn fool at Scheana's wedding." Sandoval tries to defend Schwartz and Raquel making out, but Lala says, "I have a hard time thinking that Ariana would be fine with you making out with Kristina Kelly, it may be a little too close to home."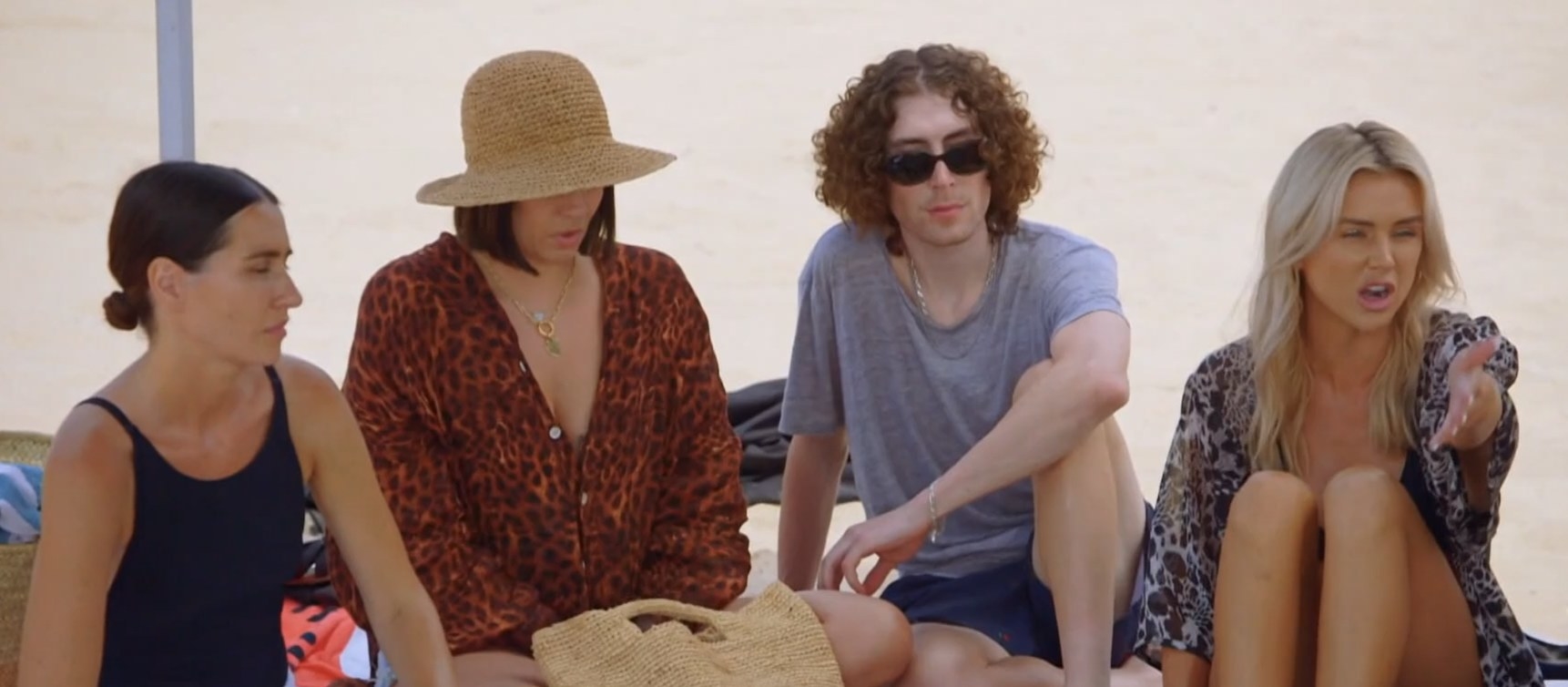 "I think if me and Ariana broke up, I would be like, 'Ariana, make out with whoever the fuck you want to. If you want to make out with Schwartz, you want to hook up with Schwartz, that sucks, but like, you gotta go.'" Lala responds, "I do believe you on that because you were bumping pee pees with Ariana while you were still with Kristen."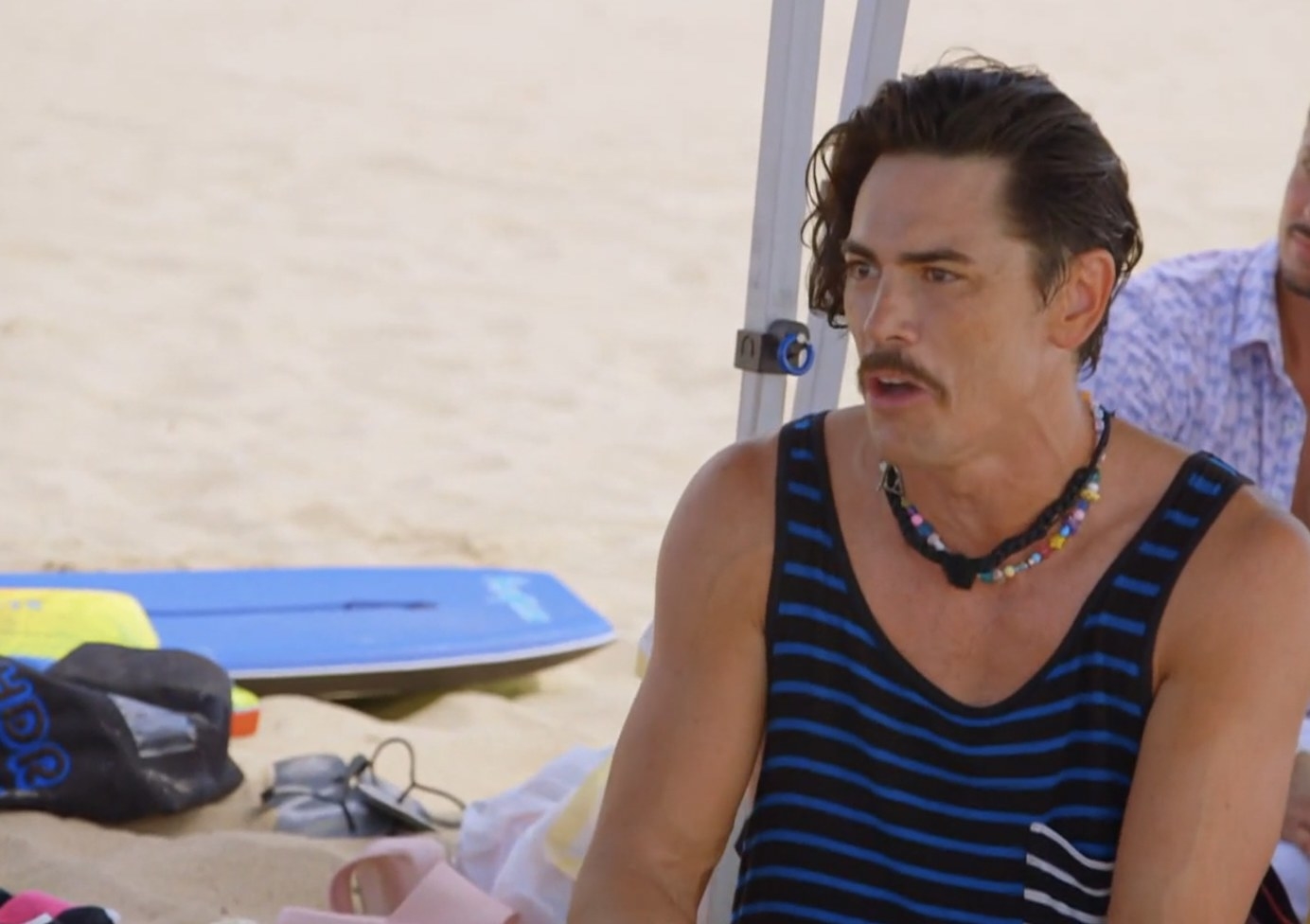 Moving on from the chaos at the beach, the group takes their shenanigans to a nearby bar. Schwartz tries to say hello to Katie who isn't receptive to it, then Schwartz whispers to Sandoval that he doesn't miss Katie and he's glad he's not with her anymore. Also, Raquel conveniently sits next to Sandoval.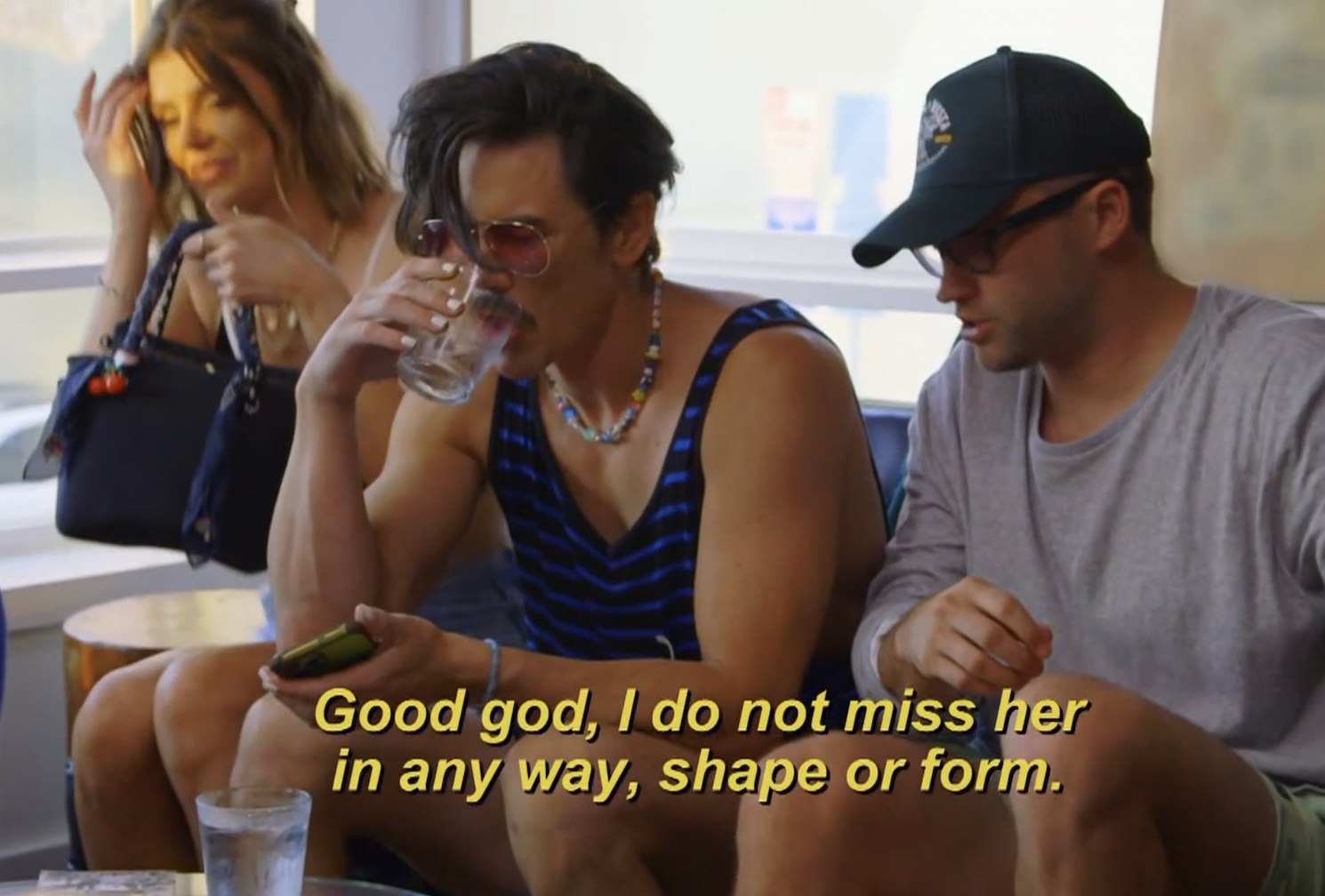 When Schwartz and James are at the bar, Lala approaches them and gets involved in their confrontation. "I have a lot of feelings toward Schwartz," Lala says in her interview. "I resent him for hanging out with Randall Emmett, kissing Raquel when Katie made it quite clear that would affect her, I see right through his little 'I'm a basset hound, I'm nervous, fingers in my mouth…' Fuck you, dog."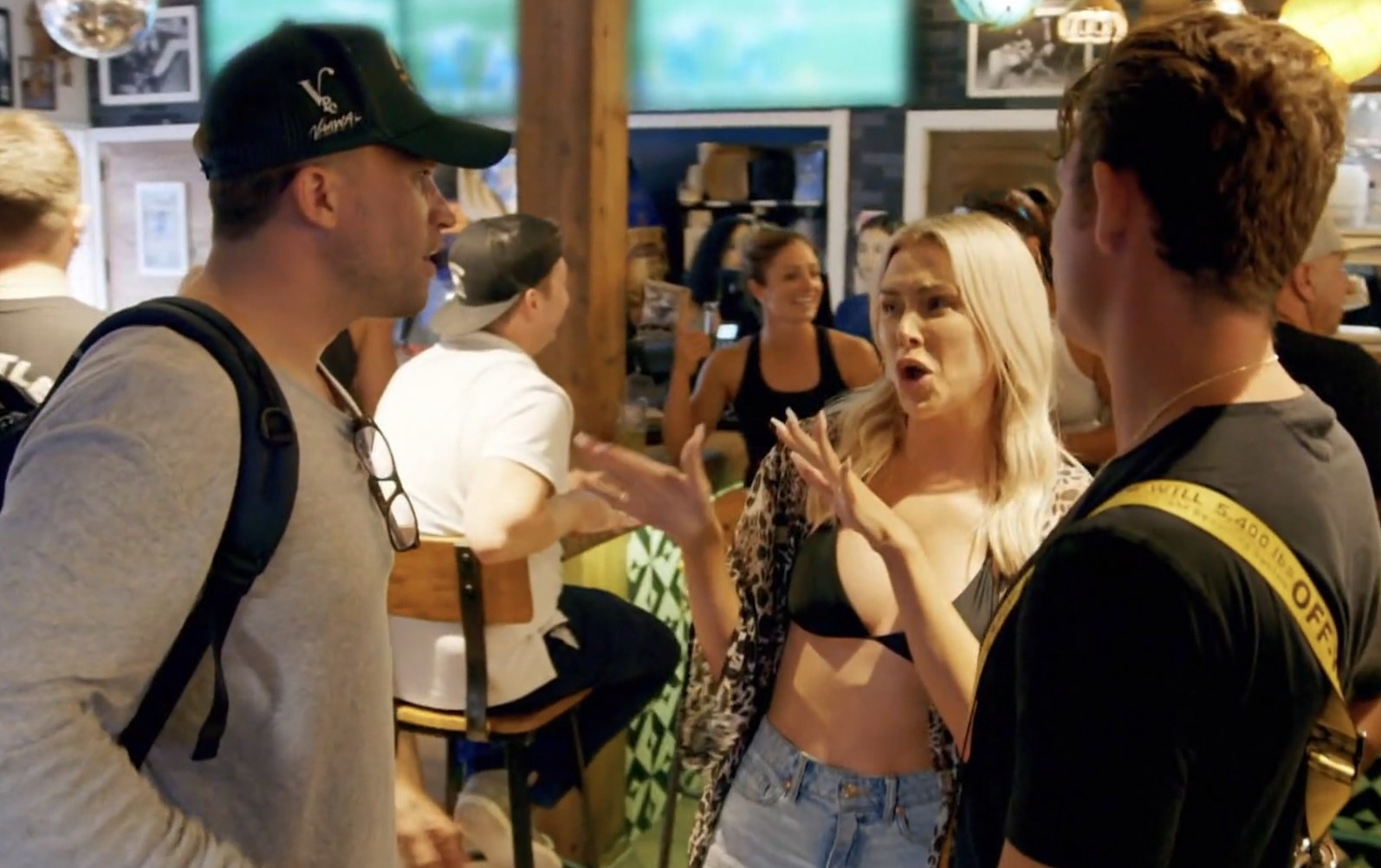 Scheana then brings up the situation between Raquel and Oliver to Lala, and Lala says to Raquel, "I don't feel like you were in the wrong with that at all. You're a normal person; people tell you things and you believe them. There are women that are mistresses and home-wreckers and all that shit, and you are not one."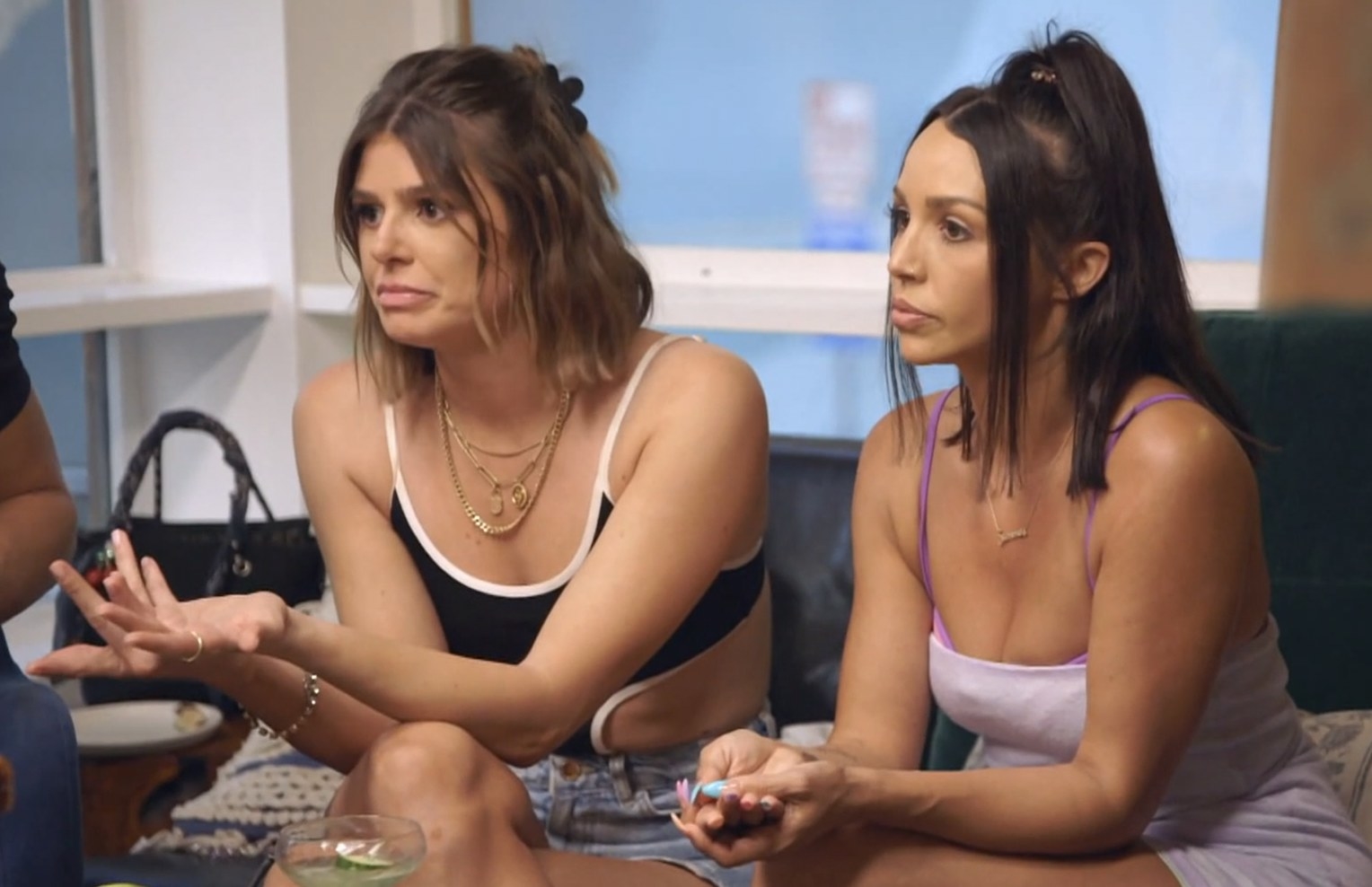 Raquel then tells Katie she wants to address the comments she made about Raquel being a whore "for making out with people." Katie says, "I was very, very clear about it, and I gave you an opportunity to prove to me that you aren't that person…"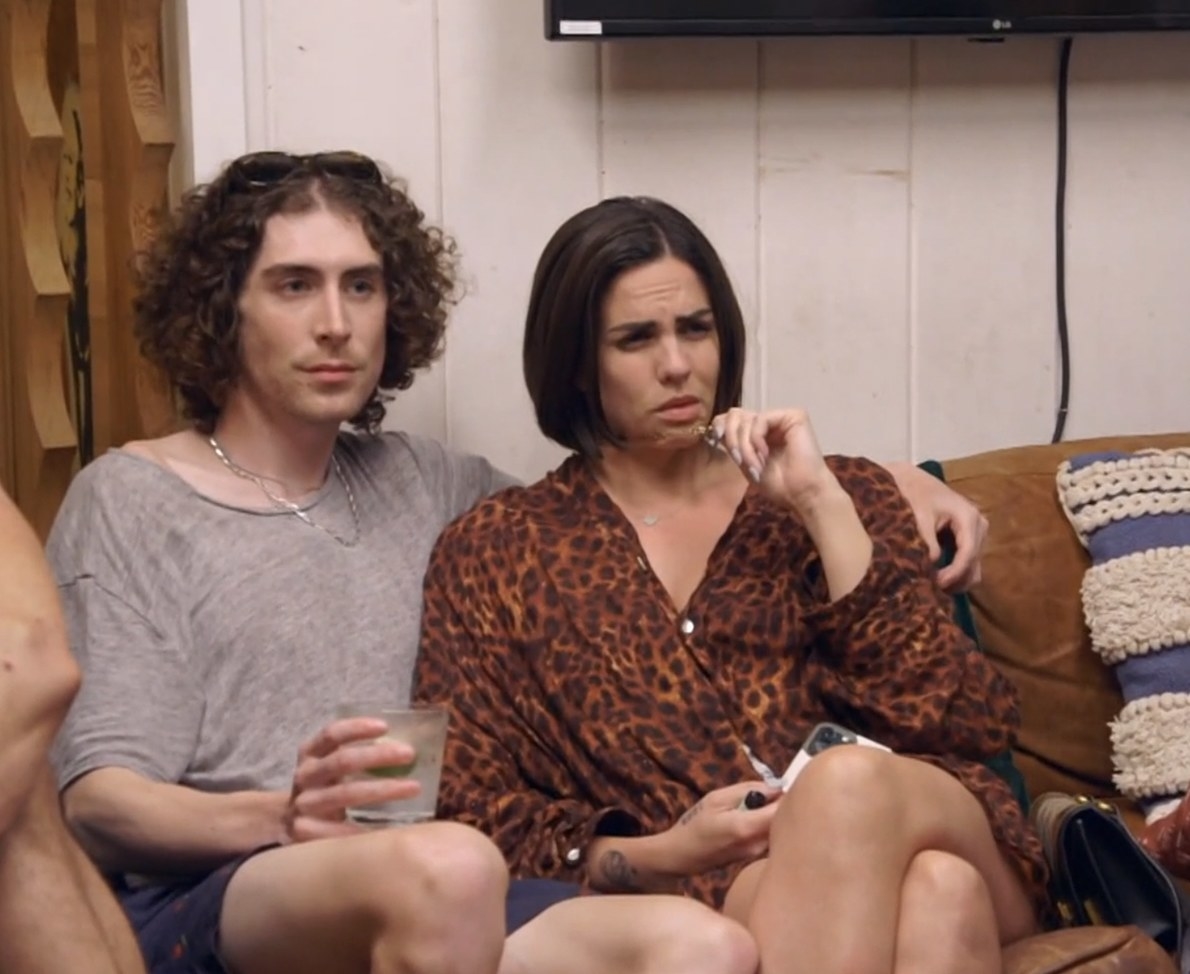 Sandoval cuts Katie off and asks, "Oh, we've got to prove things to you now?" He says that Ariana is not happy with Katie right now because of the "rumors" she's spreading about their relationship. "Apparently, because me and Raquel went to The Abbey, and apparently, that's where our secret rendezvous is," he says.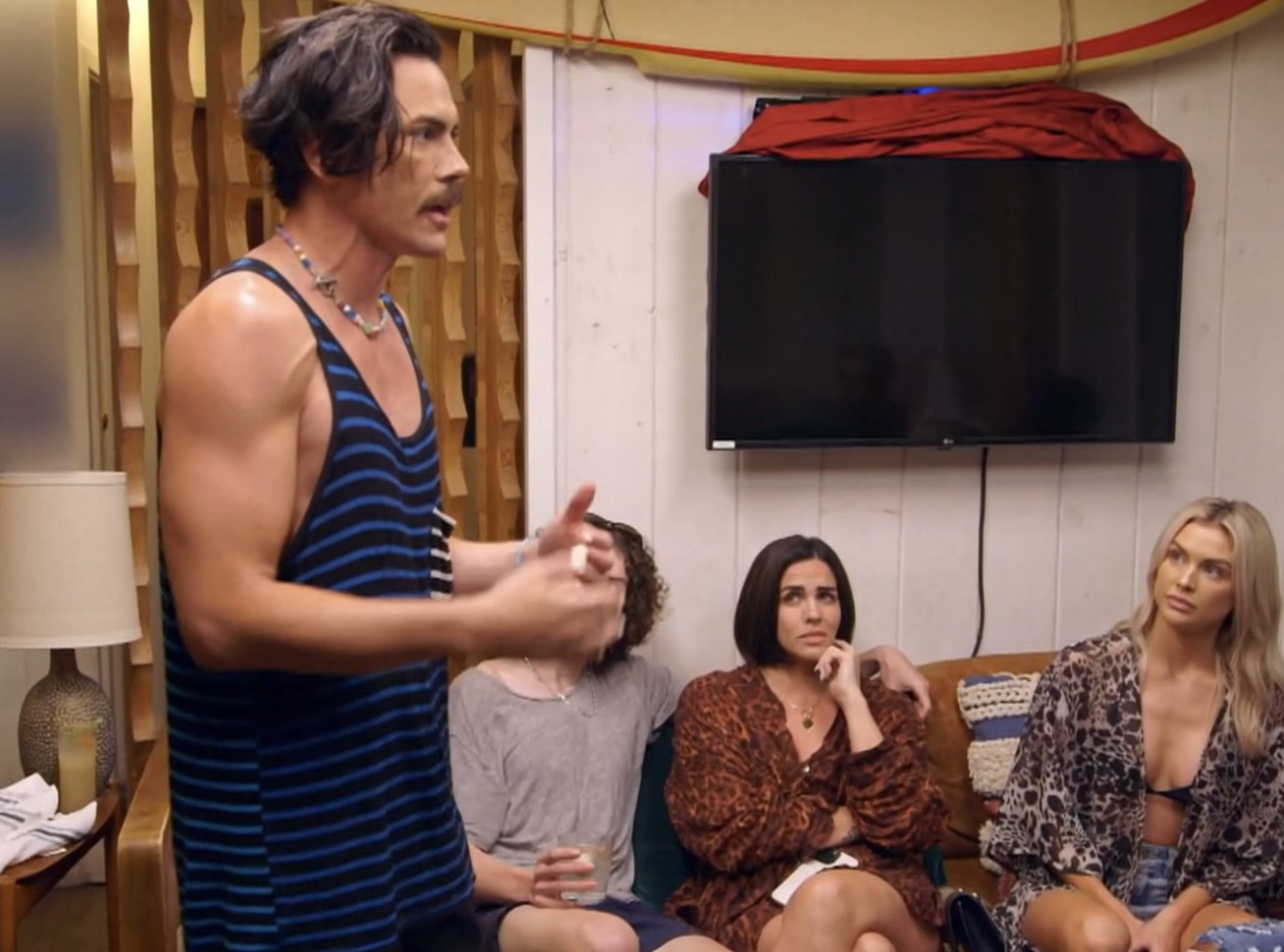 In his interview, a producer asks Sandoval, "Has anything physical ever happened between you and Raquel?" Smiling, he replies, "No. Nothing has happened between Raquel and I, like, nothing, like that wouldn't happen between you know, like, me and Katie."
Katie says in her interview, "I was trying to explain to [Ally] that Tom and Ariana don't keep each other on leashes, they don't have rules for each other in their relationship but also, like, my opinion of Raquel couldn't be lower at this point. I guess what I'm trying to say is that if Tom and Ariana do have an open relationship, Ariana knows nothing about it."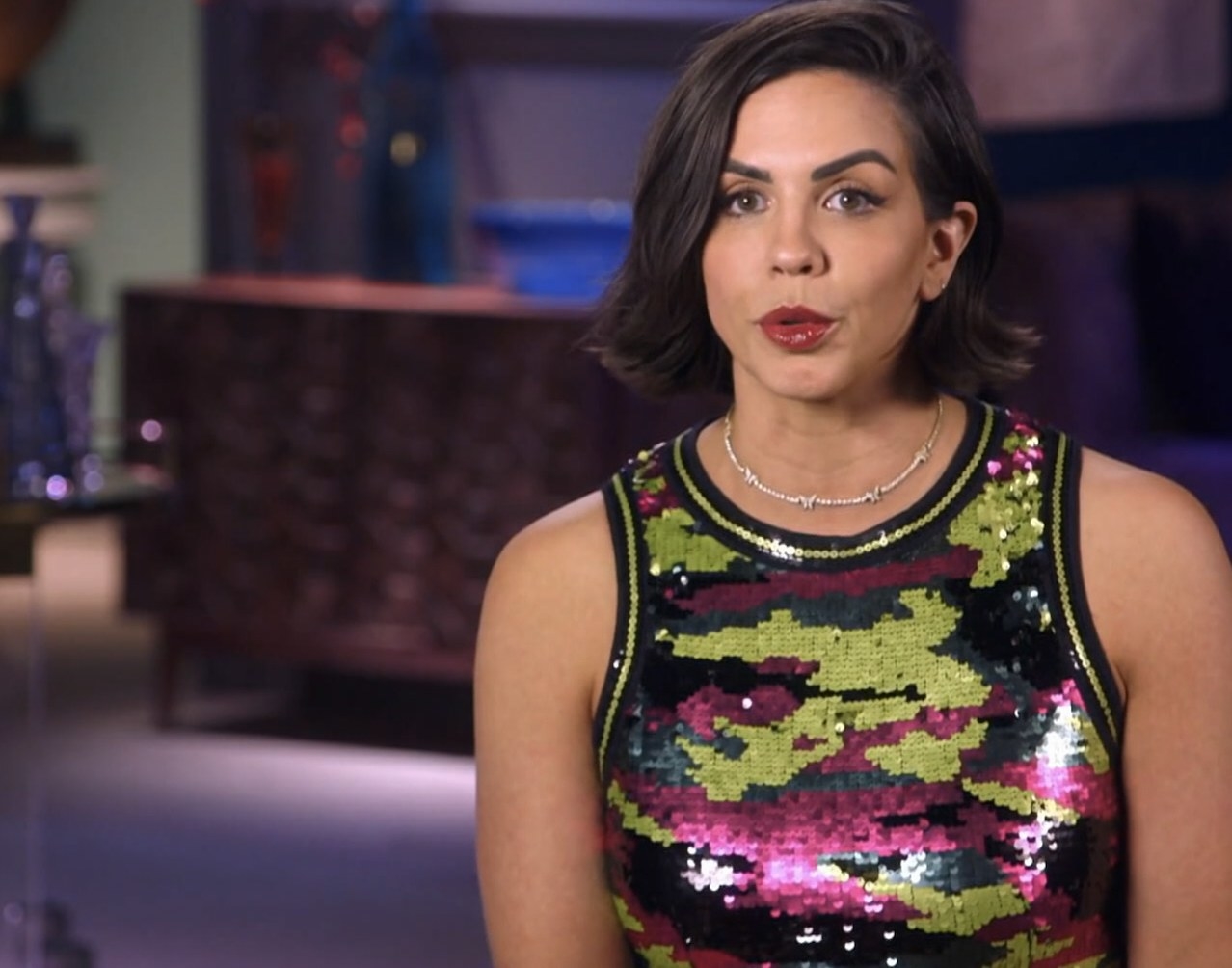 What did you think of this week's episode? Tell me in the comments below — and don't forget to stream Vanderpump Rules on Peacock!