On Saturday night, Jeffrey Tambor won a SAG Award for his role as Maura Pfefferman in Transparent.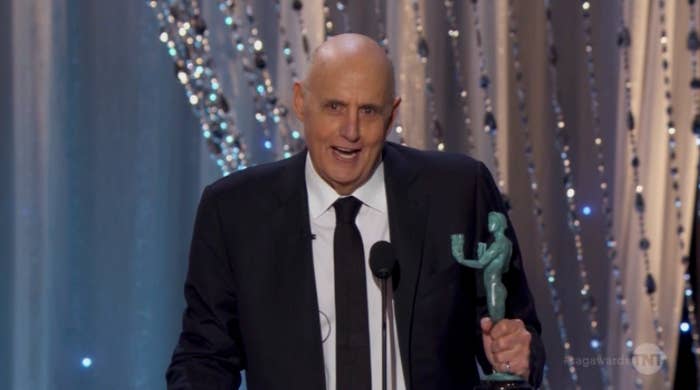 Tambor won in the category of Outstanding Performance by a Male Actor in a Comedy Series.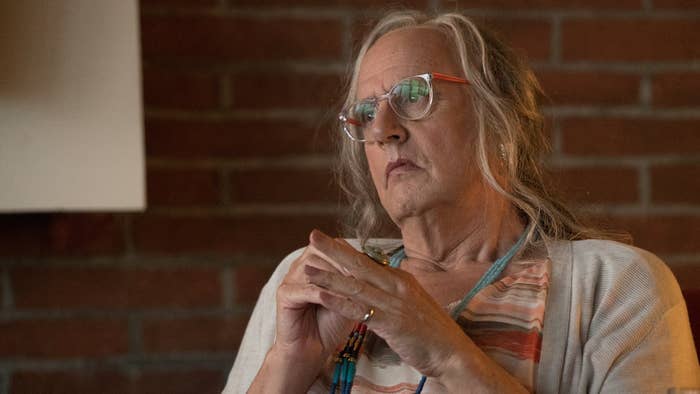 And as if that wasn't already great news, Jason Bateman presented the award to him.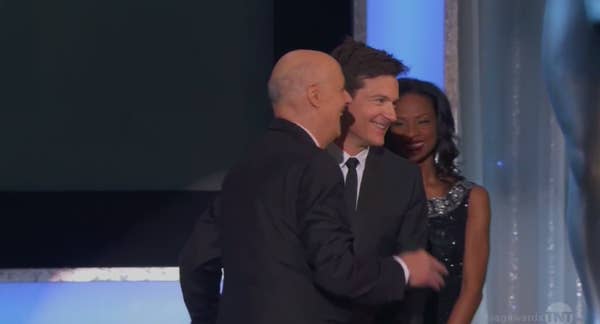 Which is especially cute because Tambor and Bateman play George Bluth, Sr. and Michael Bluth...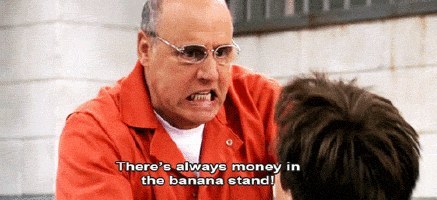 ...aka father and son, in Arrested Development.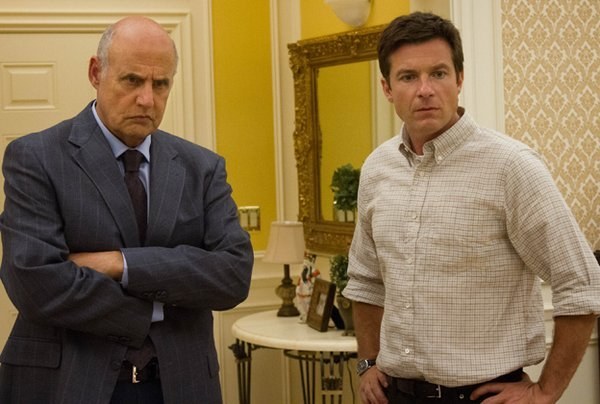 So when Bateman announced Tambor as the winner, he said, "Get up here, dad!"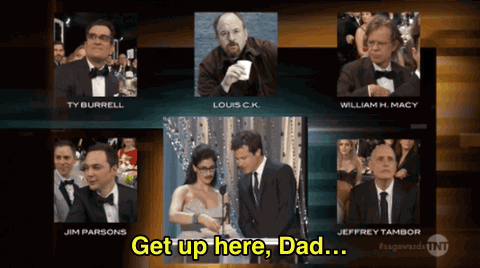 It was a really sweet moment between the two.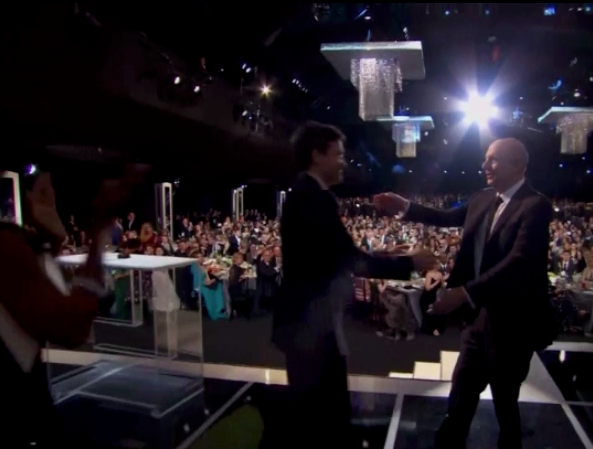 Awwwwwww.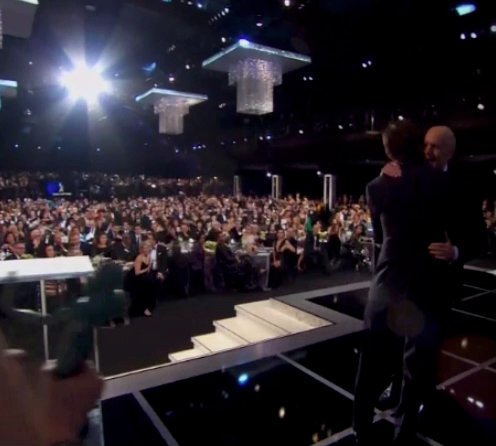 TV dad and son reunite!