On Halloween, President Obama went to Rhode Island College to talk about women's issues in the economy. But before things got super serious, the topic of Halloween costumes apparently came up. Specifically, Rosie the Riveter. Women at the table acted out what Rosie the Riveter would look like.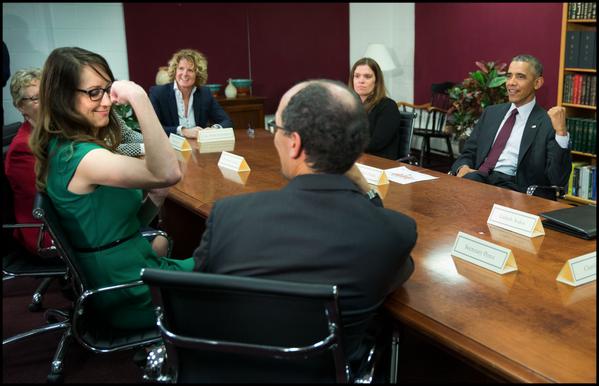 And then he demonstrated the pose, himself. Obama, I think you've found your costume for next year. WE CAN DO IT!