At the start of the 2016 ESPY Awards, Carmelo Anthony, Chris Paul, Dwyane Wade and LeBron James all shared the stage to share a message about gun violence and racial justice.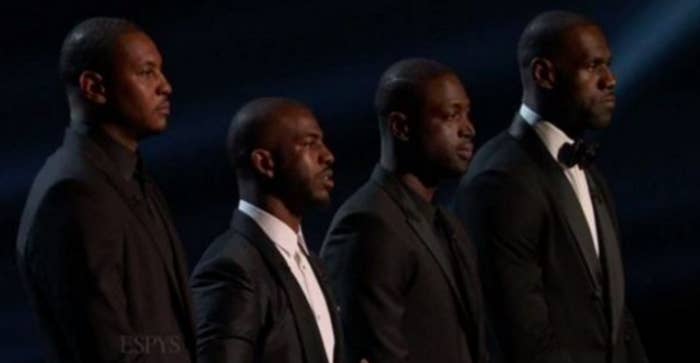 In the past, these athletes have also been vocal about racial injustices and police brutality.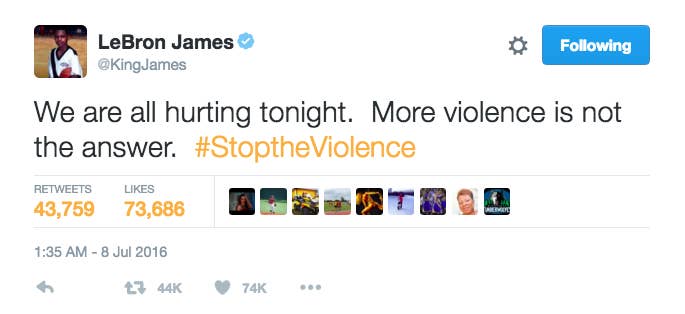 And tonight was no different.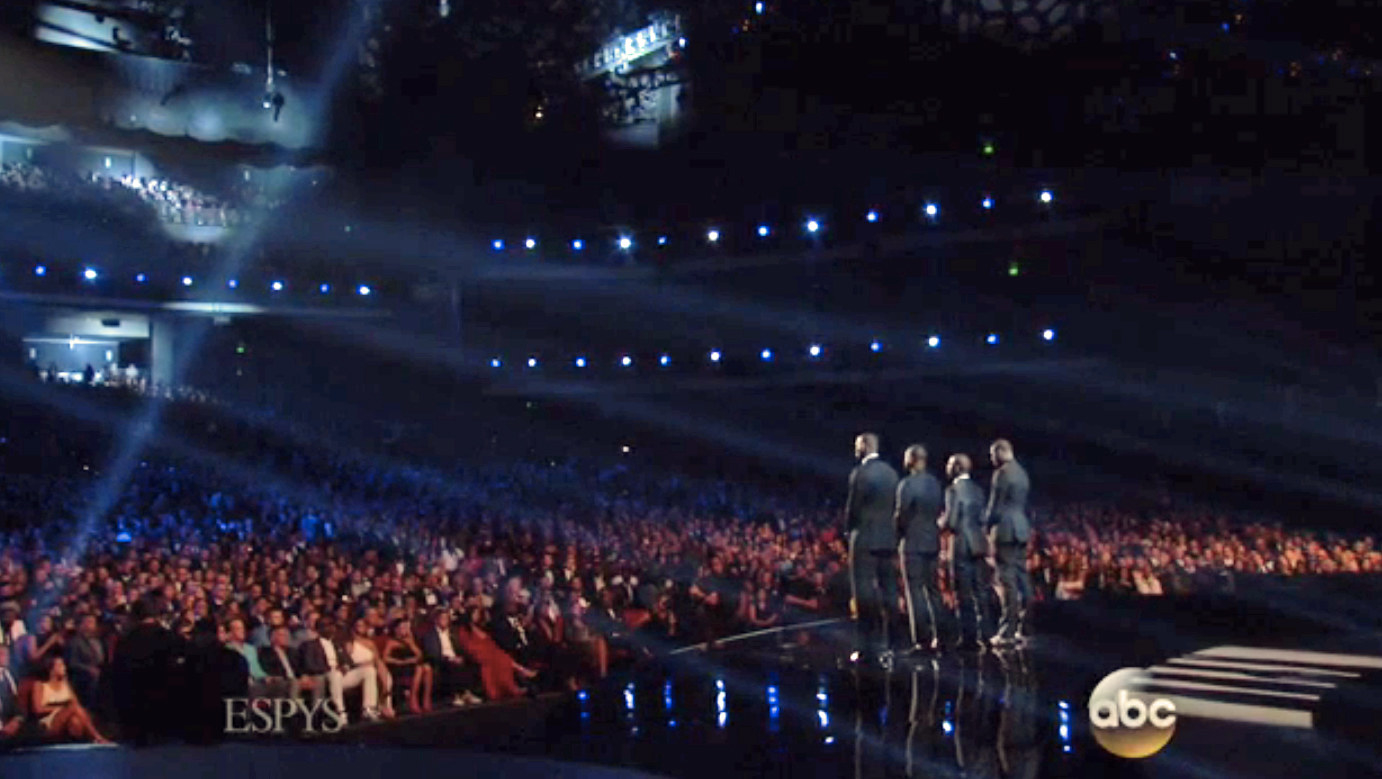 Each player took turns speaking about gun violence and the recent deaths of Alton Sterling and Philando Castile.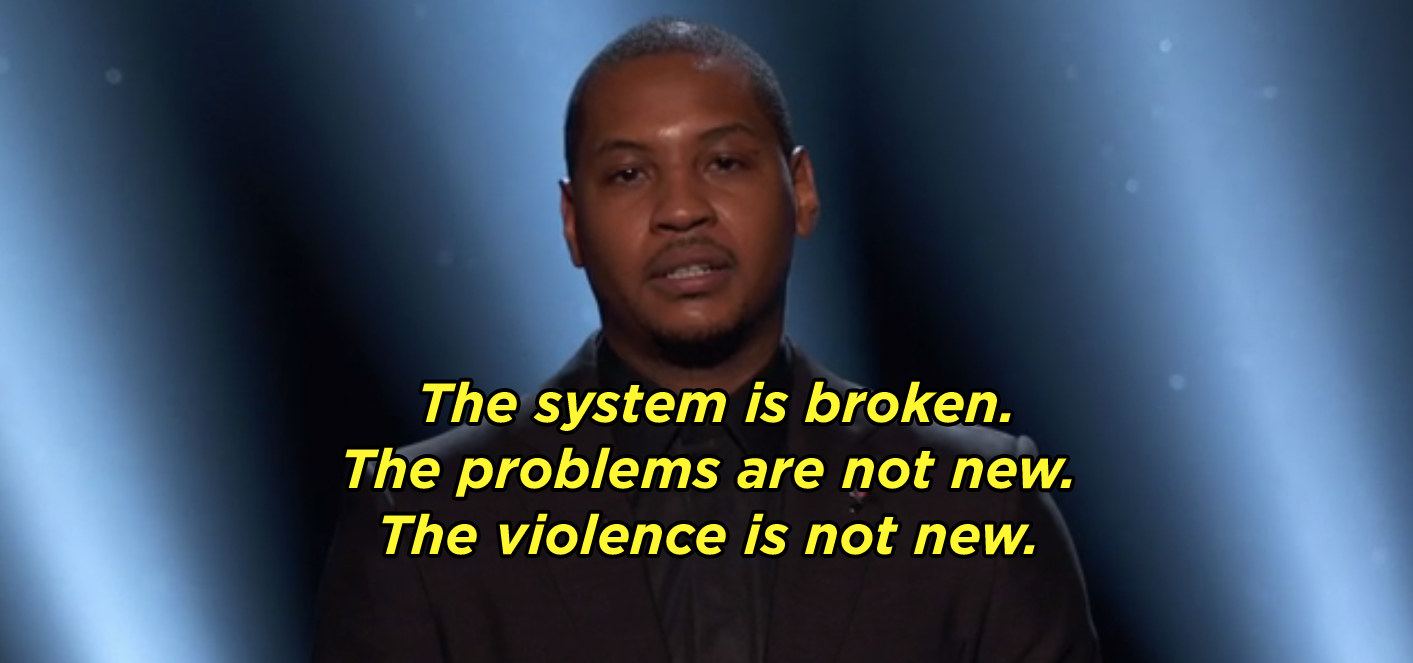 And highlighted how athletes in the past have been active voices for social change.
It was an emotional and powerful moment.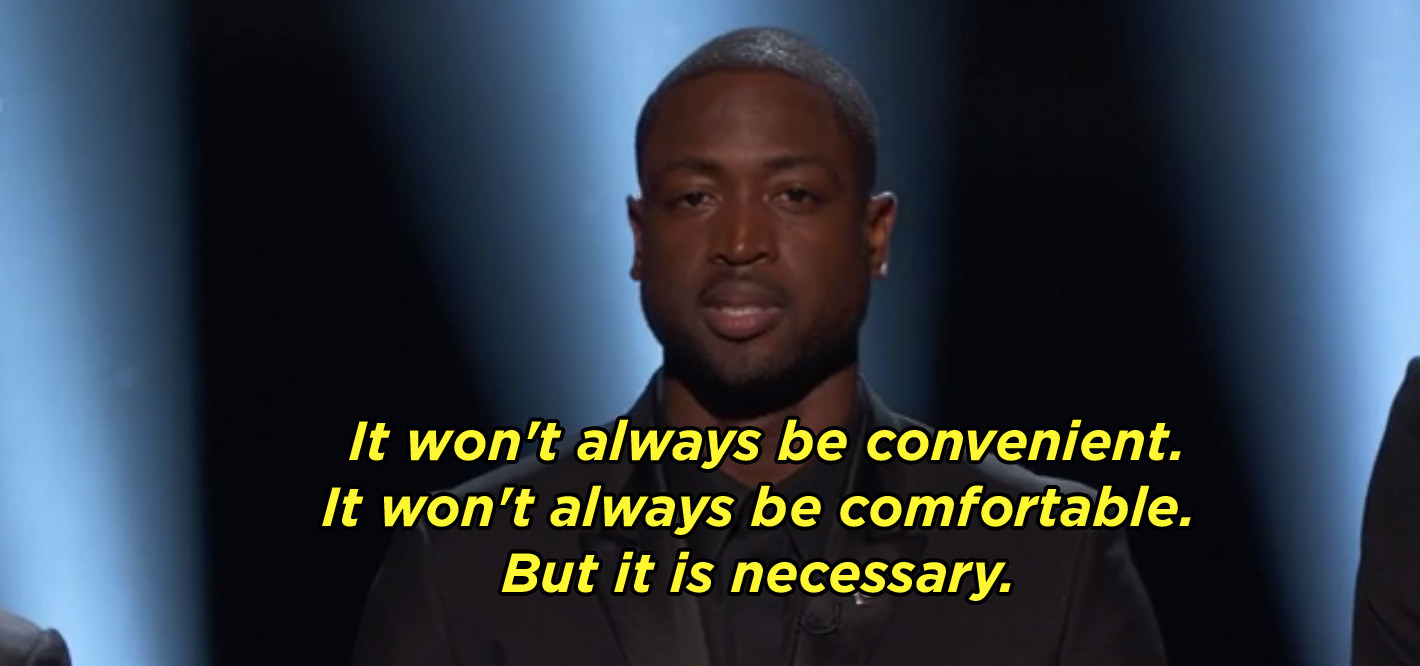 And ended with "a call to action for all professional athletes...to do better."