Peyton Manning won his second Super Bowl championship tonight at Super Bowl 50.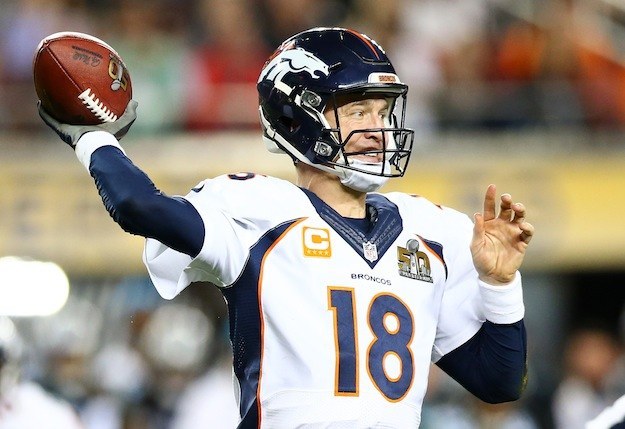 It was a victorious, momentous occasion.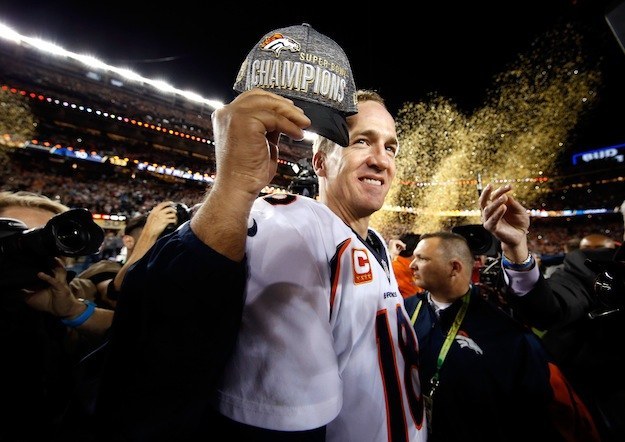 And now, Peyton has the same number of Super Bowl wins as his younger brother, Eli Manning.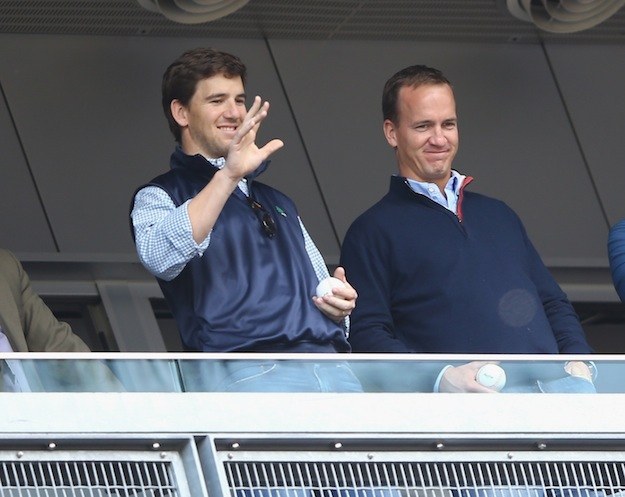 Toward the end of the game, the camera panned to where Eli was sitting with the rest of their family.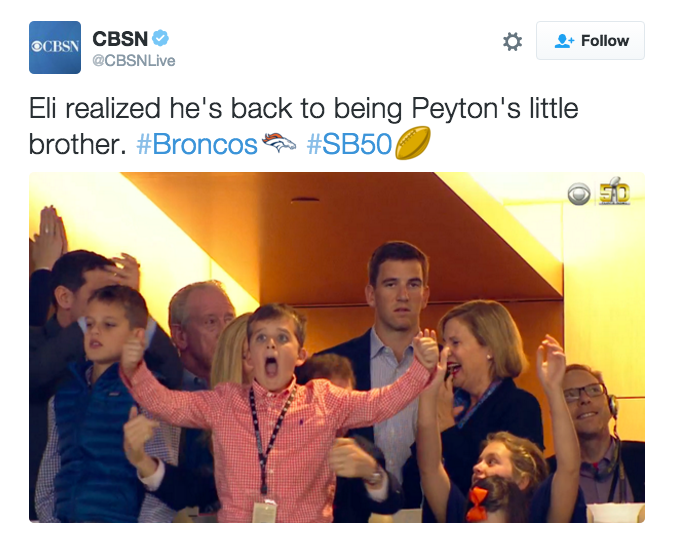 Why so serious, Eli?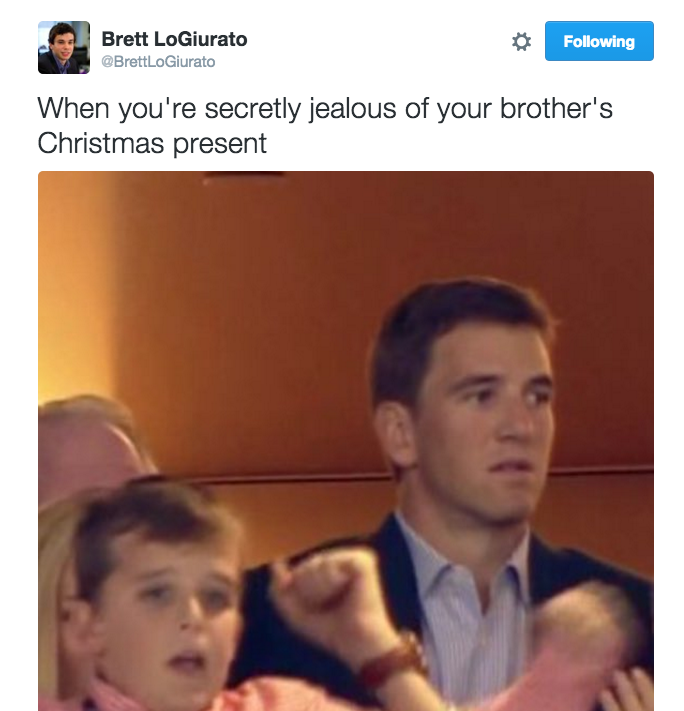 Shouldn't you be happy for your big bro?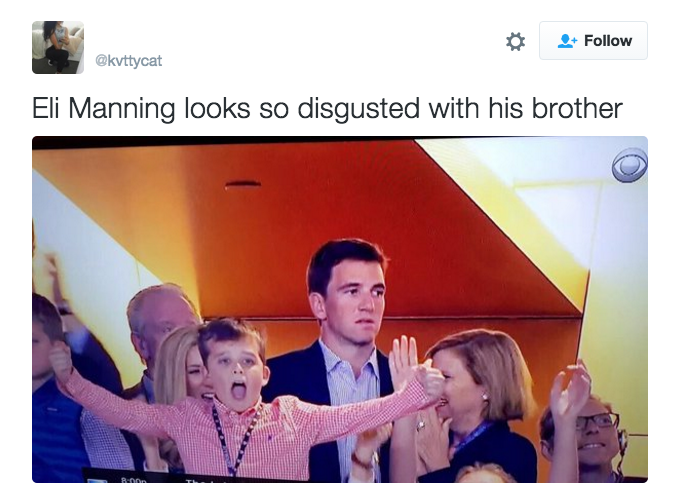 RIP Eli's feelings.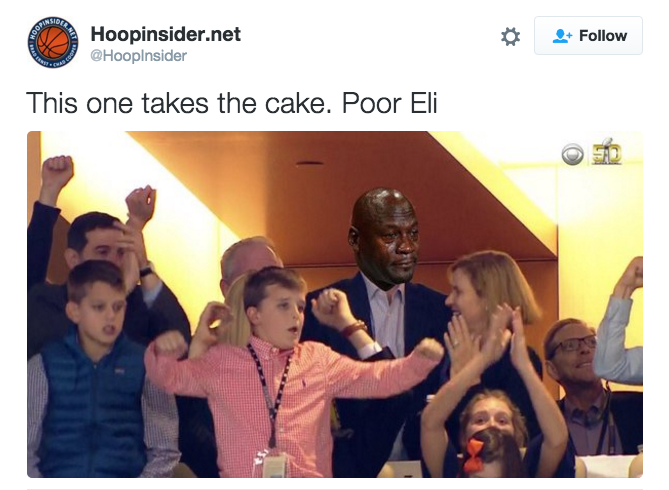 Smdh.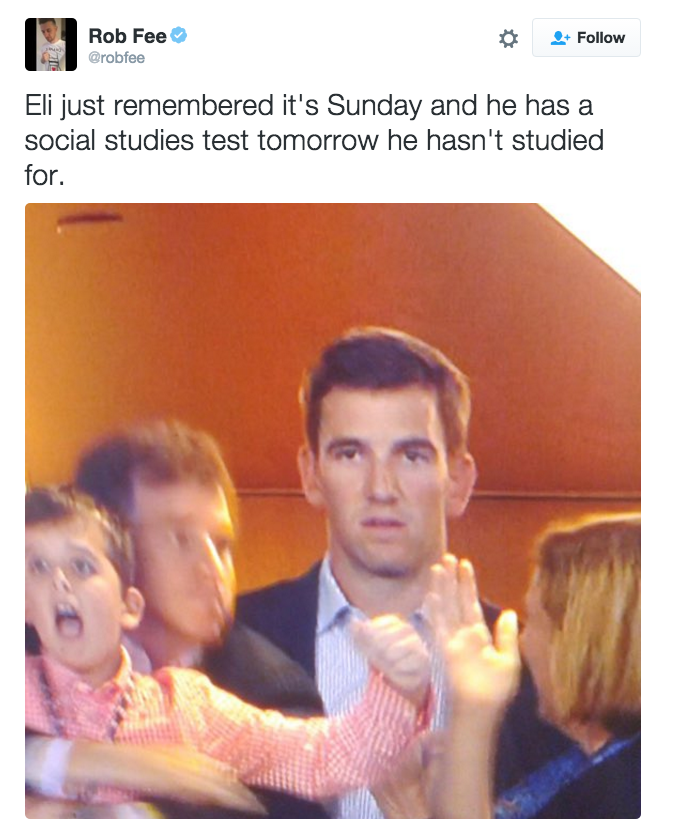 The rivalry continues.