Not long after LeBron James announced he's going back home to play for the Cleveland Cavaliers, Drake decided to weigh in. The rapper has a reputation for liking a number of different sports teams and wearing jerseys of all kind. And following the news of LeBron James' move to the Cavaliers, Complex asked Drake if Cleveland is his new favorite sports city.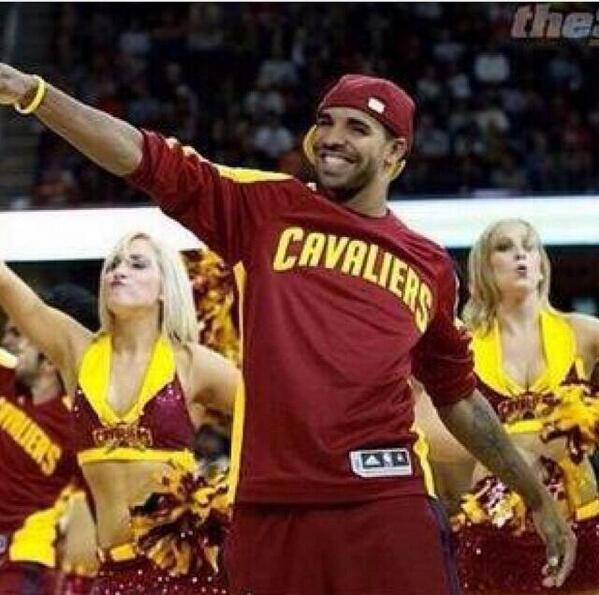 "First of all, I'd like to say that despite what everyone on the internet thinks, I do not team jump," Drake responded.
Then he specifically addressed the likelihood of becoming a Cavs fan. "For Cleveland, a place that I've been to time and time again when I've been to touring, it's gonna be great for them," Drake told Complex. "I'd love to see them grow." So even though Drake says he's not a bandwagon fan, he's also said that he'll definitely check out some real estate in Cleveland.