Chances are, if you've been to a bar, listened to the radio, or have left your house in 2015 you've heard the hit single "Post To Be."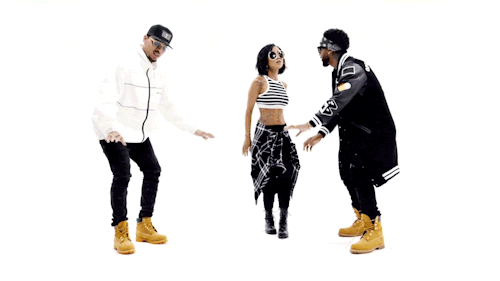 And are familiar with these ~ iconic ~ lyrics.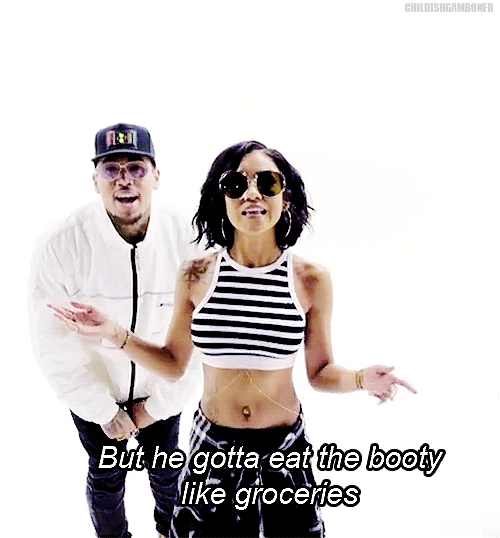 The Omarion song, featuring Jhené Aiko and Chris Brown, was one of the biggest R&B songs of the year.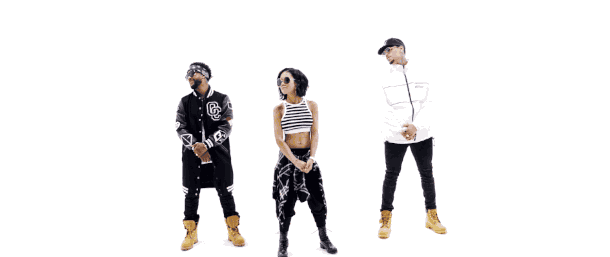 It reached the top spot on the Billboard Chart for Mainstream R&B/Hip-Hop, the music video has been watched more than 301 million times.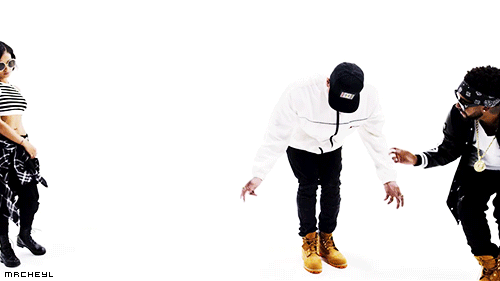 But this morning when the Grammy nominees were announced, "Post To Be" wasn't mentioned in any categories.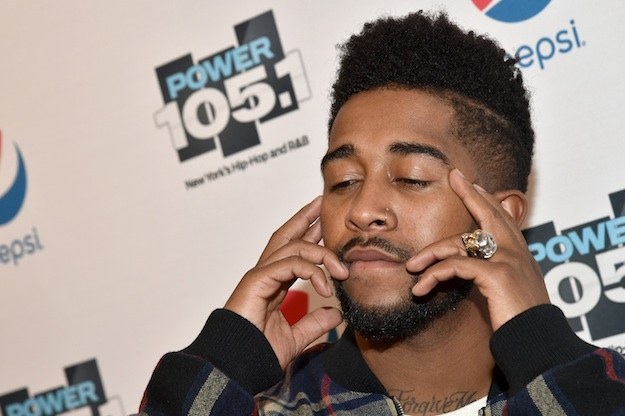 Omarion took to Twitter and said the song is, "One of the greatest R&B collaborations ever."
And expressed his thoughts about hit songs and the music industry.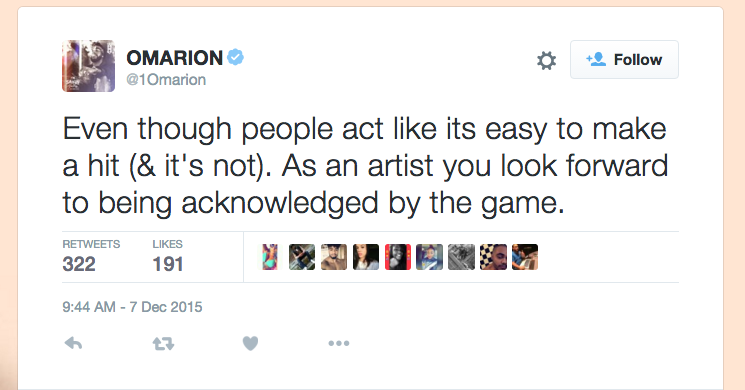 He said the odds have always been against him.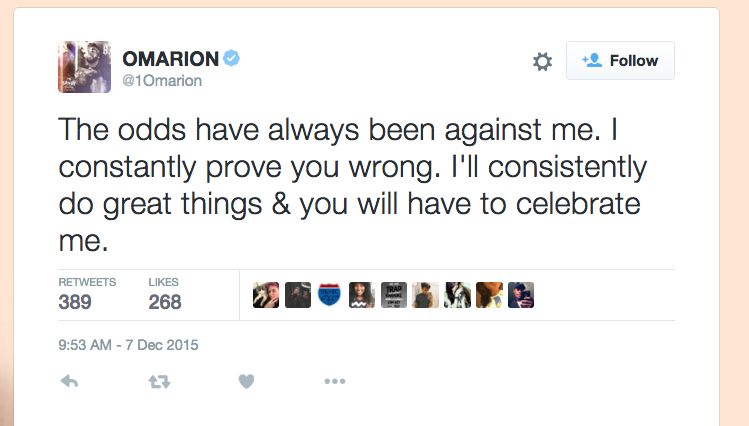 Omarion also wanted to clarify that he wasn't "ranting," he's just telling everyone to prepare for his future Grammys.
Don't worry — he knows his moment is coming.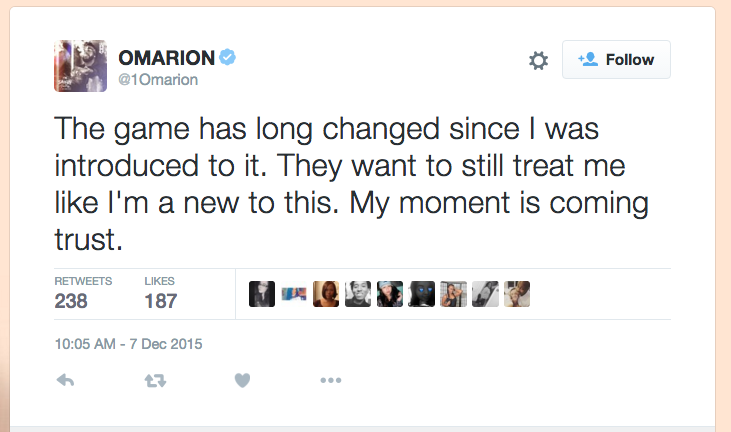 Because he was "chosen."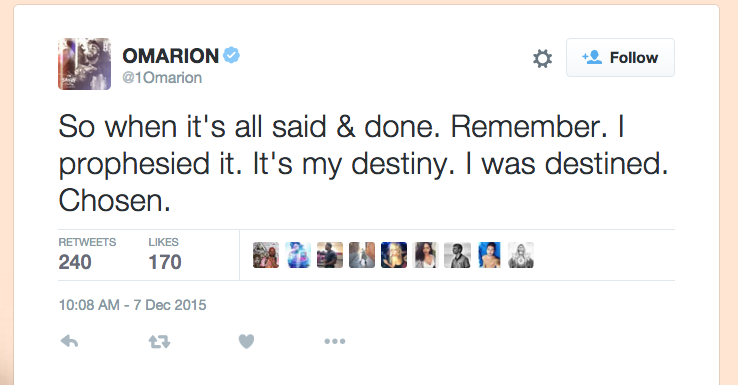 Just like Jesus.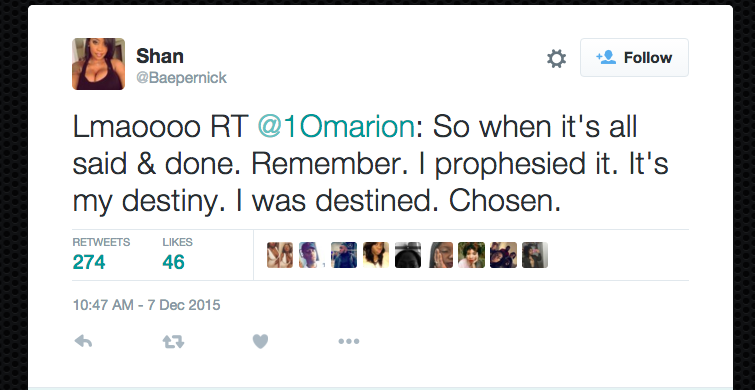 Oops. Something went wrong. Please try again later
Looks like we are having a problem on the server.
So, what do you think? Is "Post To Be" one of the greatest R&B collaborations of all time?
Maybe not of all time, but it should've been nominated for a Grammy.

What is Omarion even talking about?