Caitlyn Jenner Really, Really Doesn't Want Hillary Clinton To Be President
"If Hillary becomes president, the country is over."
In the past, Caitlyn Jenner has been vocal about her conservative political beliefs.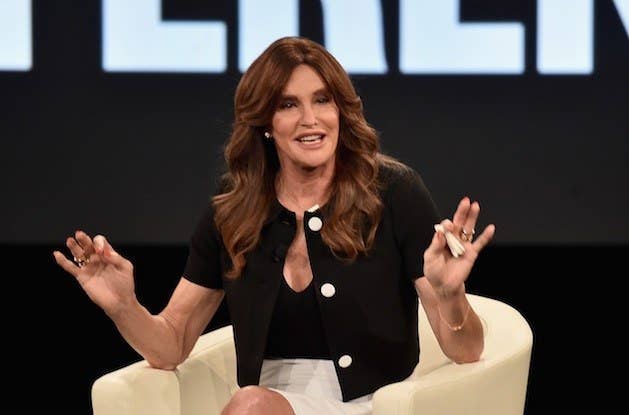 And in this new trailer for an episode in the second season of I Am Cait, Jenner is not shy about her political affiliations.
While riding on a bus with some of her friends, Jenner said she's "not a big fan" of Donald Trump...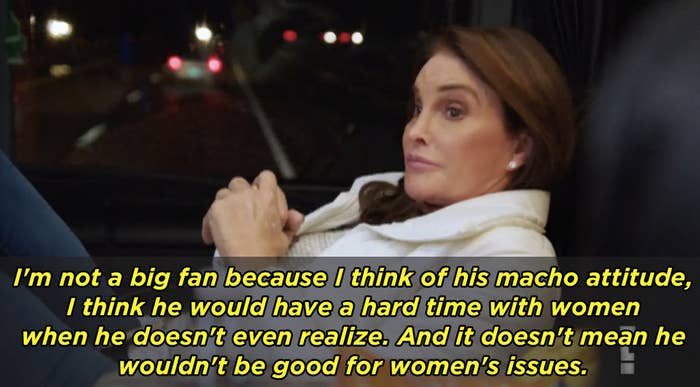 In an interview featured on the episode, Jenner explained that her political opinions have not changed because of her transition.
We also see her argue about how much she dislikes the idea of a Hillary Clinton presidency.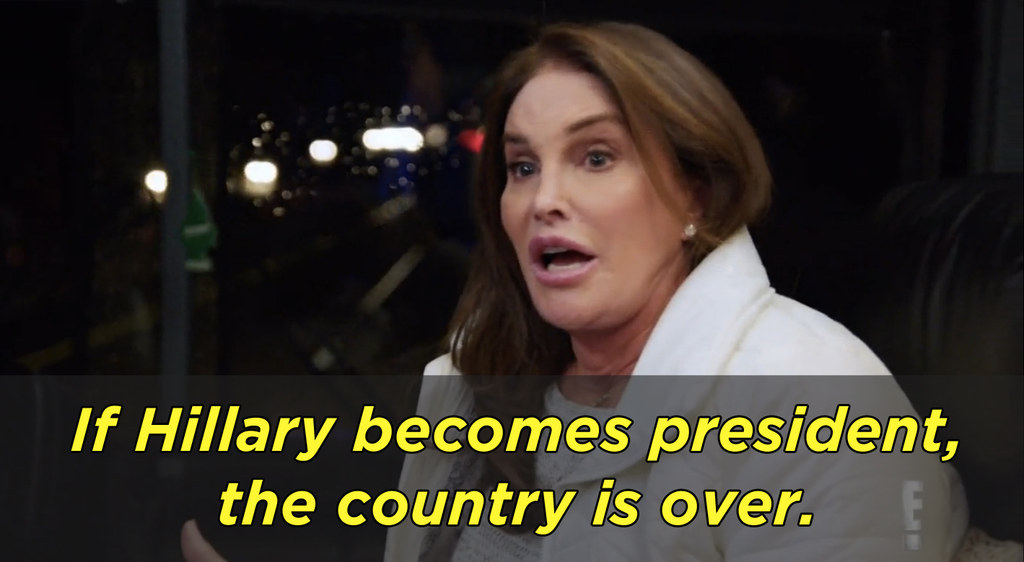 The conversation got especially heated when Jenner's friend Candis Cayne tried to defend Clinton, saying, "But you know, there is a lot to love about Hillary. She is an amazing woman. The things that she's gone through in her life..."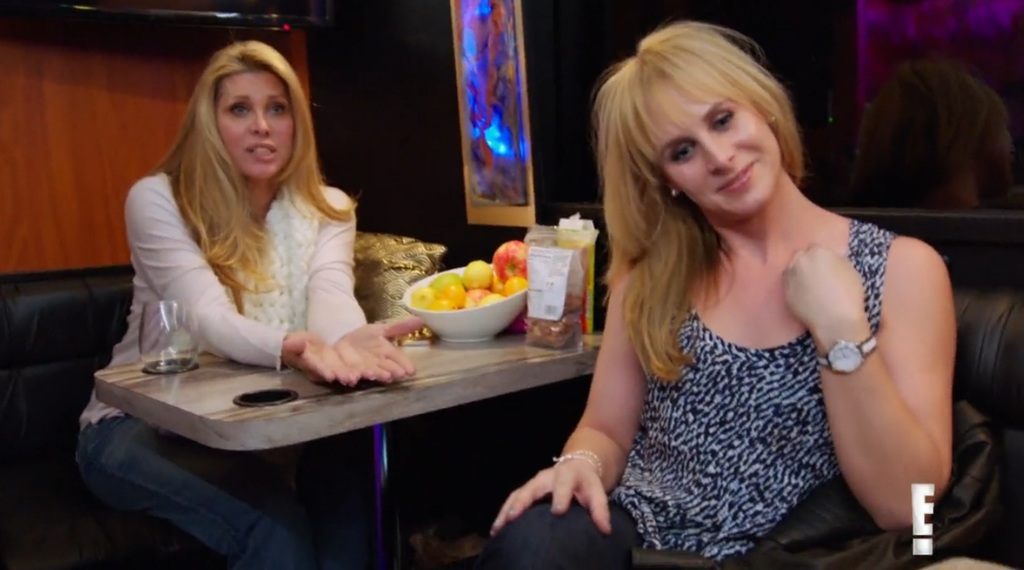 Jenner fired back, "She's a political hack...she's a fucking liar."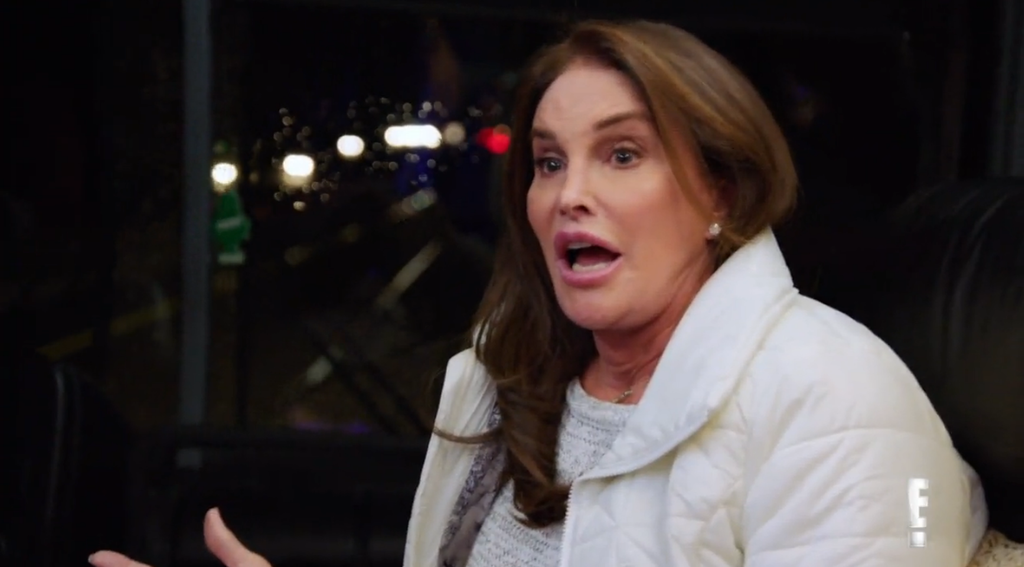 And despite Jenner's comments, her daughter Kendall Jenner and step-daughter Kim Kardashian West have both publicly endorsed Hillary Clinton for president in 2016.