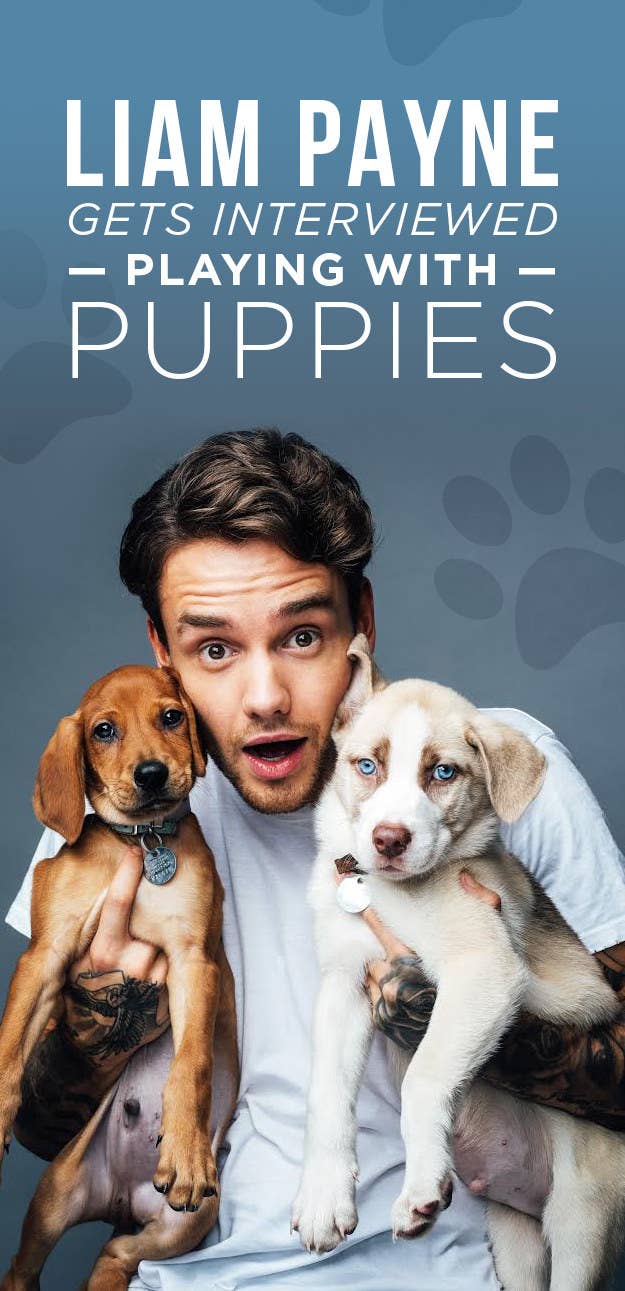 Ever since he walked onto The X Factor UK stage back in 2010, we've all fallen in love with Liam's dance moves, his fear of spoons, and, most importantly, his angelic voice. And while we all had a brief moment of panic as One Direction went on hiatus, we can finally take a deep breath again, because Liam is back in full swing — this time on his own — ready to take over the #1 spot on your playlist once again.
In celebration of his new music, Liam stopped by BuzzFeed to play with some rescue puppies while revealing everything you've been dying to know — because there is no better sight than Liam Payne cuddling with some cute as hell pups. Here's what went down.
"If you could collaborate with one member of 1D, who would it be, why, and what would your music video be like?"
"When you tour, will you do smaller shows or arenas?"
"Is your album going to mirror Strip That Down or is there going to be a mix of different genres?"
LP: Yes, there are sections of the album that are quite like "Strip That Down," but there's parts of it that are — there's some ballads, there's some hip-hop songs, there's some more dance music. So I think there's a really varied mix of different things that we have.
"What was your favorite part about touring with the boys?"
"Are we gonna hear any other exciting collaborations on the first album?"
LP: There's talk of maybe doing a collaboration, but I can't tell you who it is yet. But she is, uh, an artist. [laughs] That's very open, isn't it?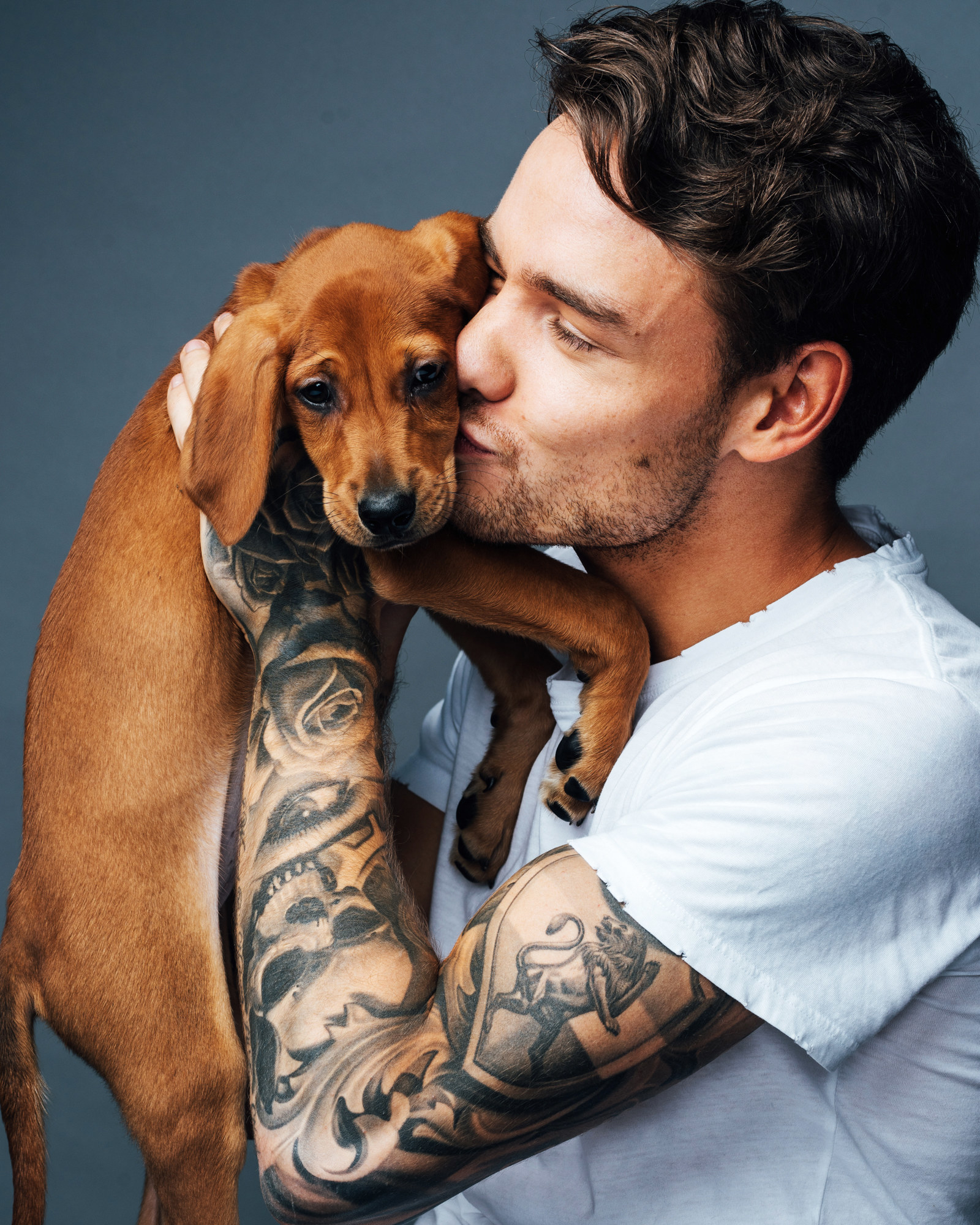 "I saw you tweeted Harry to congratulate him on Dunkirk. Have you seen the film yet? Were you surprised that Harry decided to go into acting?"
"How is the songwriting process as a solo artist compared to the songwriting process while in a band?"
"What was the last text message you sent, and who was it to?"
LP: The last text message I sent was "Check the vids aha" to one of my friends, because I was doing some silly videos on Instagram. That was a lot more boring than I thought it was gonna be.
"What makes you the happiest right now?"
"The real question I'm dying to know is are you, Liam Payne, still afraid of spoons?"
"If you could collab with any female artist, who would it be?"
LP: I would collaborate with Nicki Minaj.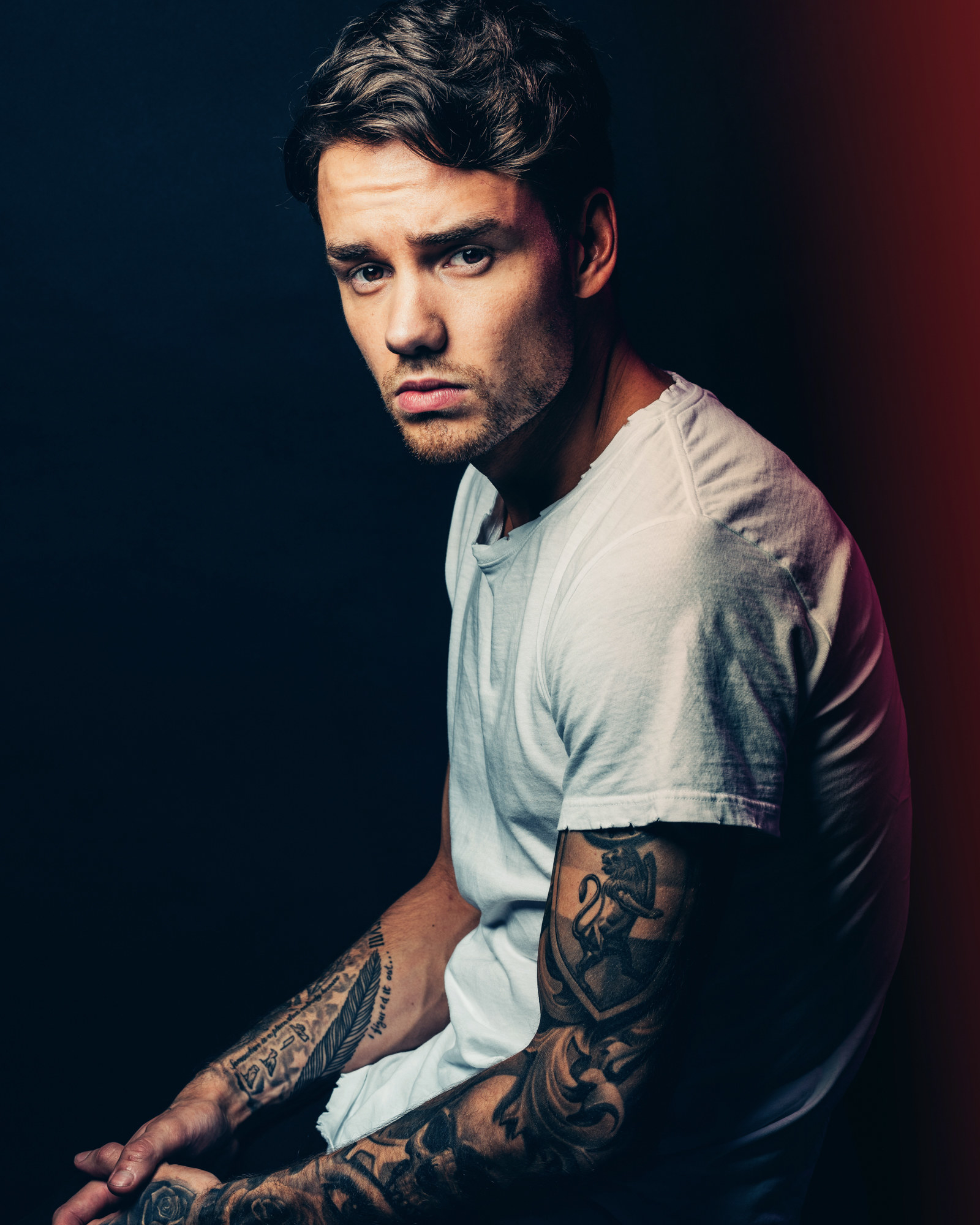 "Which tattoo is your favorite or the most meaningful?"
"What is your go-to karaoke song, and can you give us a little performance?"
"What was it like working with Zedd?"
LP: Zedd's amazing — he's really good at what he does. He's super, super talented. Because I know a lot of people have a thing about DJs and stuff, but he's more than that. He's been playing piano since he was like 5 or something, so he's an absolute musical genius. It was great working with him, and he's open-minded and super collaborative with things, so he doesn't mind if people take over a little bit. And that's what we did with this song, "Get Low," and I loved how it turned out. It's one of my favorite songs we've done.
"What's your favorite memory of your career so far?"
"What does a perfect day look like to you?"
LP: Oh, I never thought about that. I would wake up at around 9, go to the gym for a little bit. I'd sit and watch — I'd have the new series of Peaky Blinders out now, that would be a good day, so I don't have to wait for ages. And then I would have an In-N-Out burger because they are the best thing known to man. That would be quite the perfect day.
Be sure to listen to Liam's debut single "Strip That Down" here. And to adopt one of these adorable pups, head to North Shore Animal League America for more info!