This Vine Is Exactly Why You Should Be Watching March Madness
So much is happening in this vine. So much.
R.J. Hunter plays basketball for Georgia State. Ron Hunter is his dad, and also the coach of Georgia State.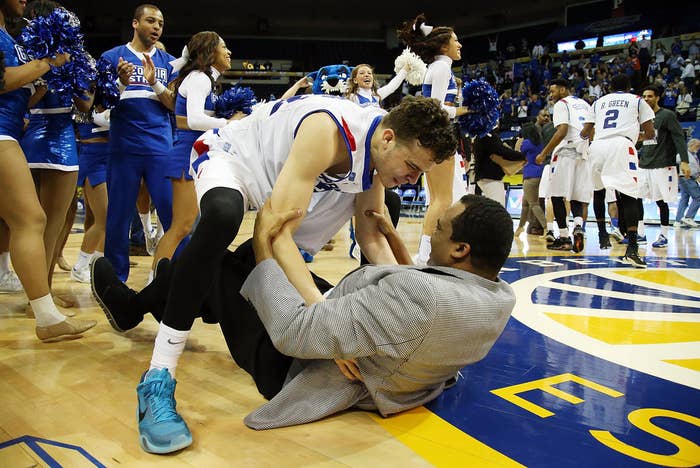 When Georgia State won the Sun Belt conference this past Sunday, Ron Hunter managed to celebrate so hard that he tore his achilles tendon.
Moments like this is what March Madness is alllllll about: