So on Thursday night, Simone Manuel MADE HISTORY by becoming the first black woman to ever win an individual swimming event for the USA, tying Canada's Penny Oleksiak for gold in the women's 100-meter freestyle.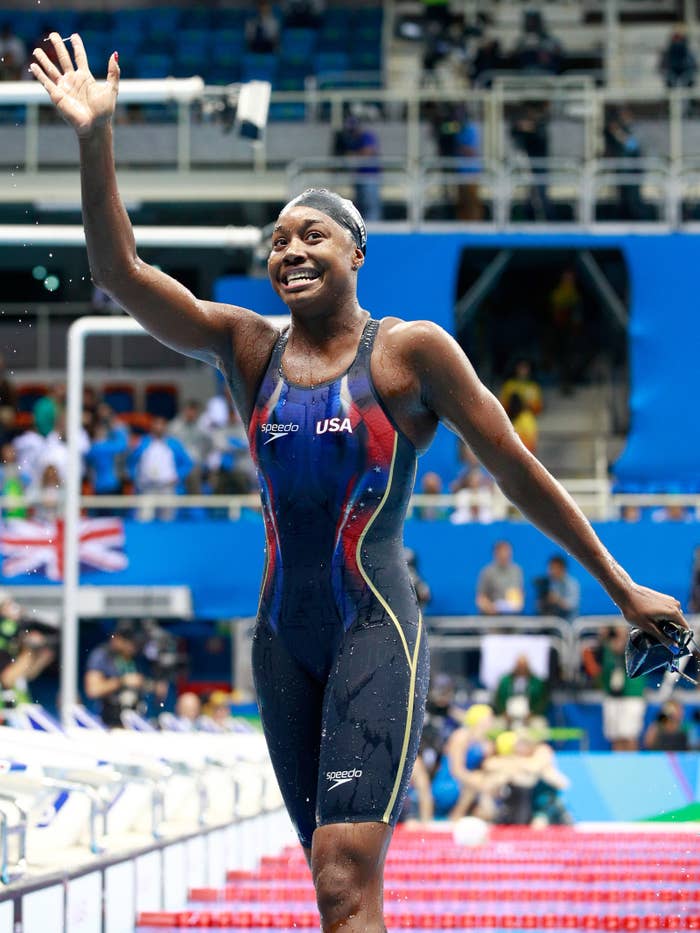 The race itself was CRAZY CLOSE!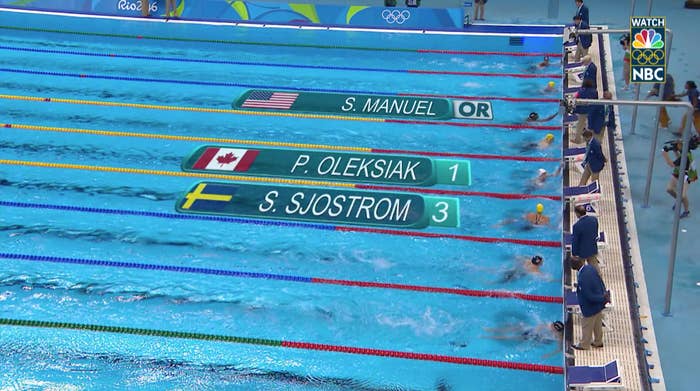 Of course, when you're actually IN such a close race, it's hard to tell how well you did until you finish, turn around, and see the results up on the board for yourself.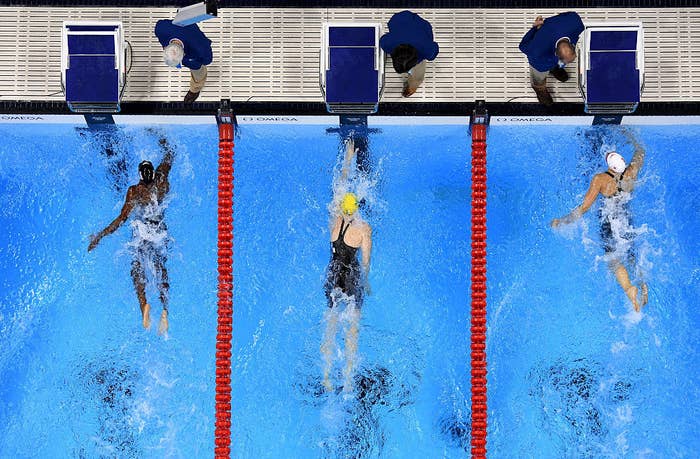 And there was that moment right after the race where we watching at home knew what had happened but Simone didn't yet.
And then she spun around and realized that SHE HAD WON GOLD.
AND IT WAS EPIC.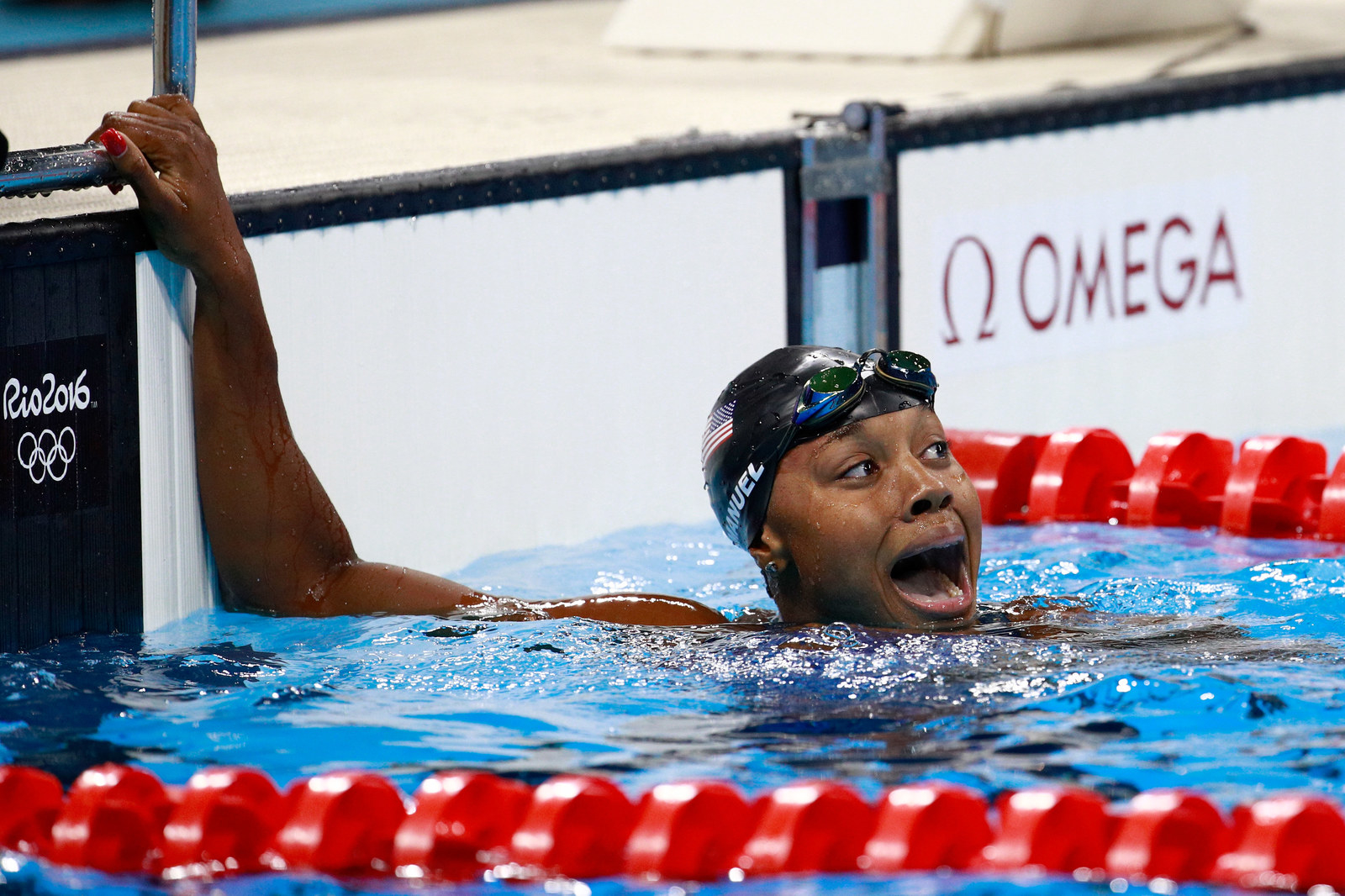 EVERYONE'S HEARTS GREW A THOUSAND SIZES BIGGER.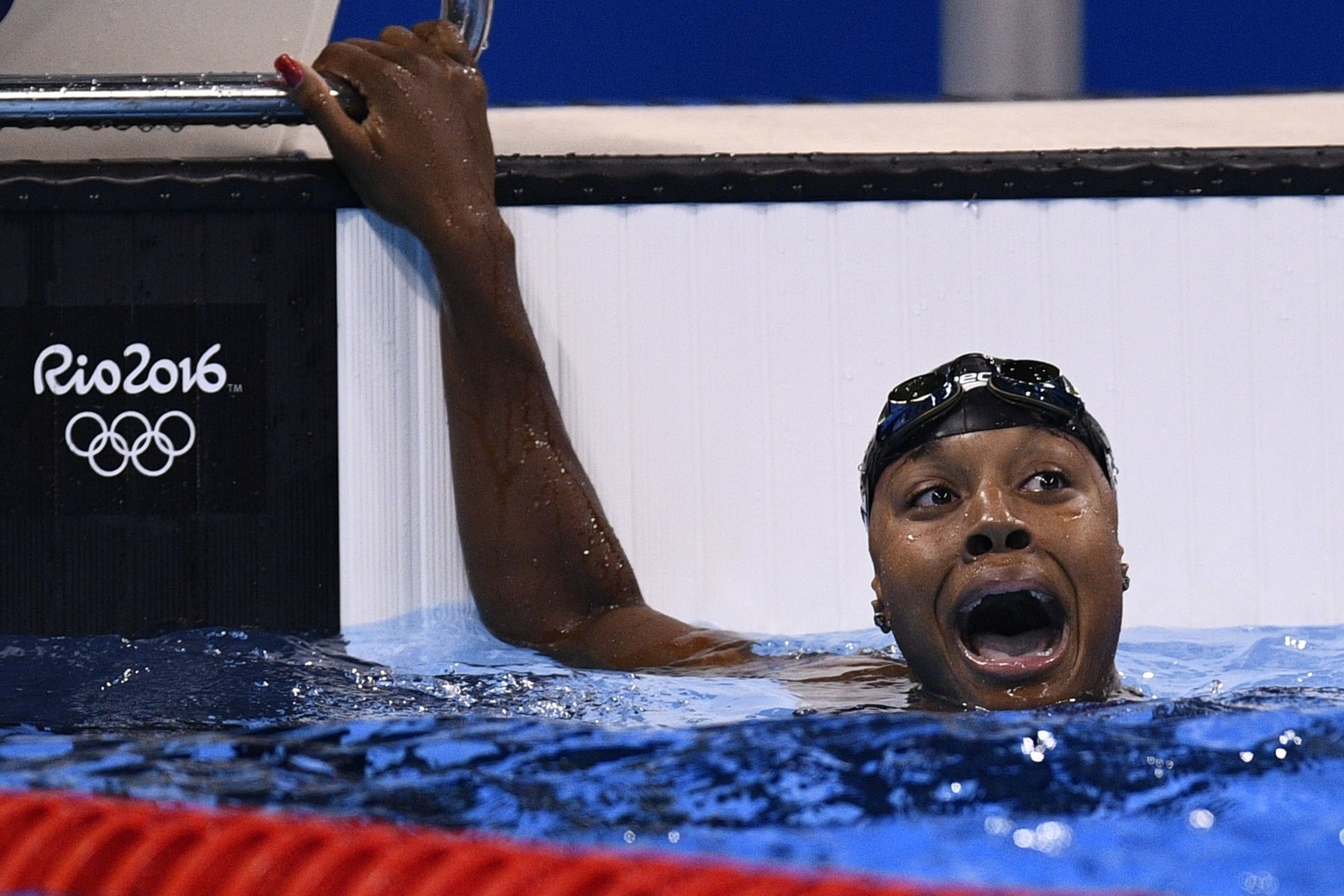 And all of our hearts broke in the best possible way.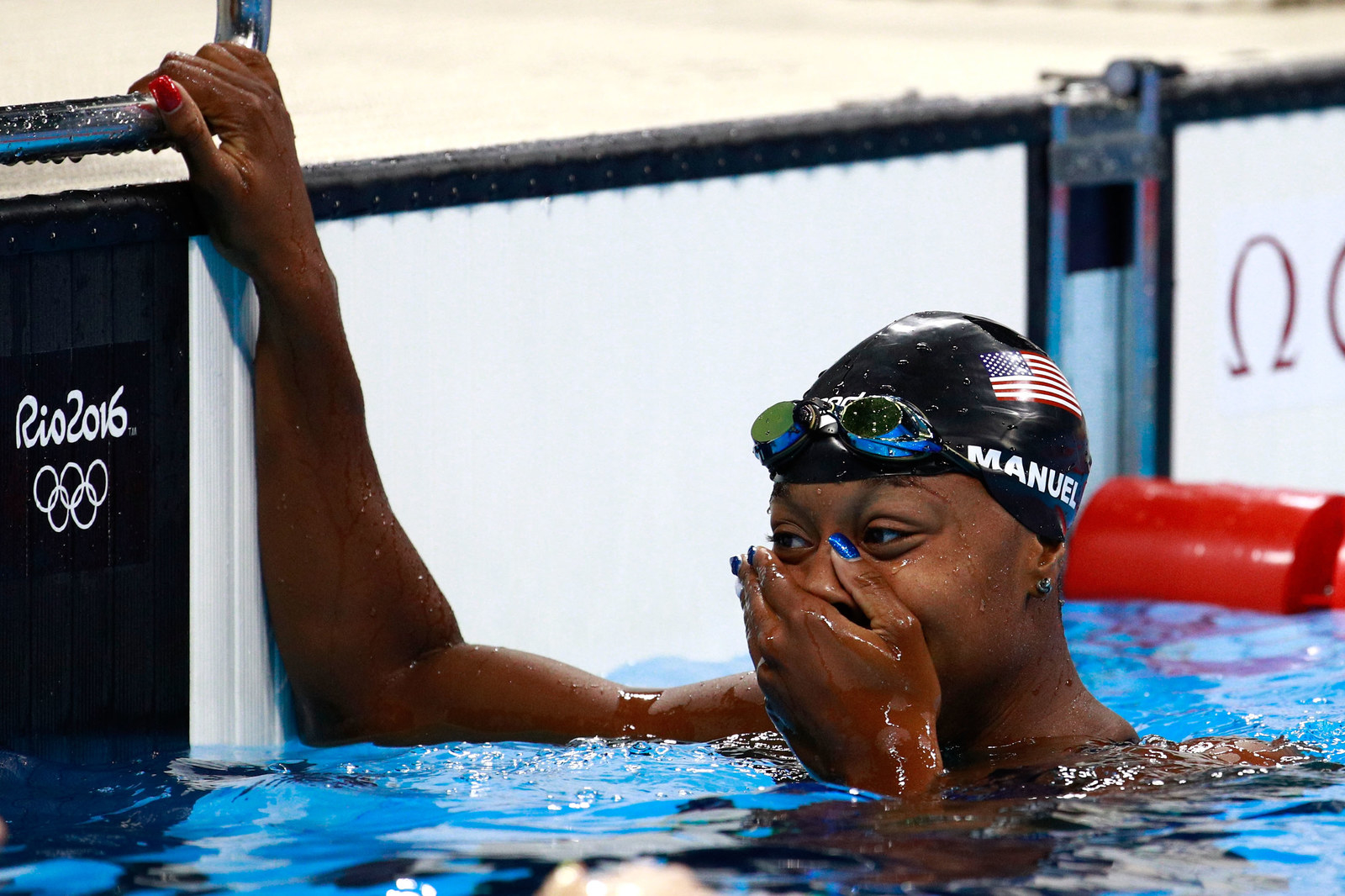 There were lots of beautiful, happy tears.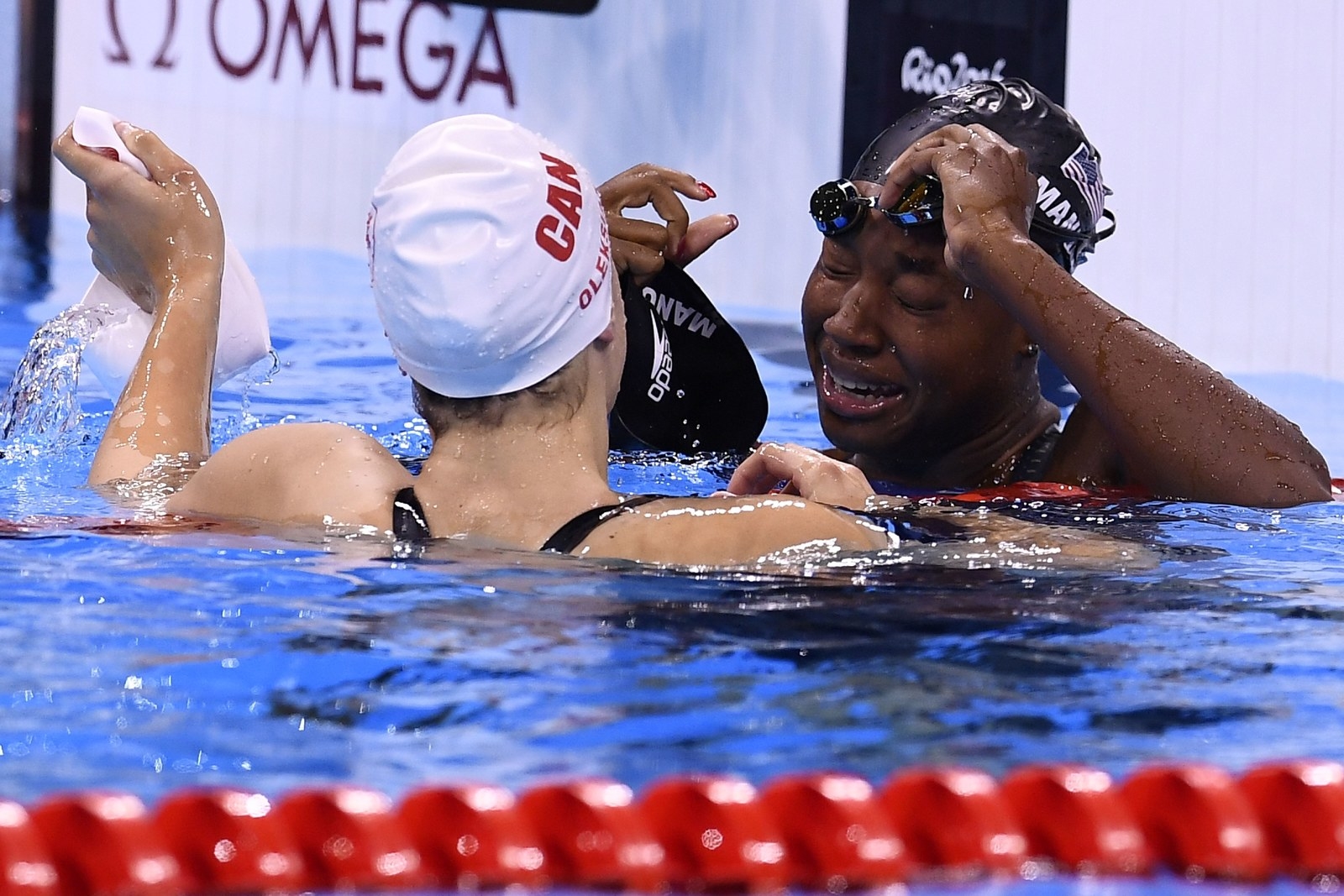 And hugs and smiles again when hugging her co-gold medalist. AND IT FELT LIKE ANYTHING IS POSSIBLE!
And then Manuel continued to tug at heartstrings with her interview after race, in which she tearfully acknowledged being the first African-American woman to win an individual medal in swimming.
"This medal is not just for me, it's for a whole bunch of people who came before me and have been an inspiration to me…and it's for the all the people after me who believe they can't do it. And I just want to be an inspiration to others that you can do it."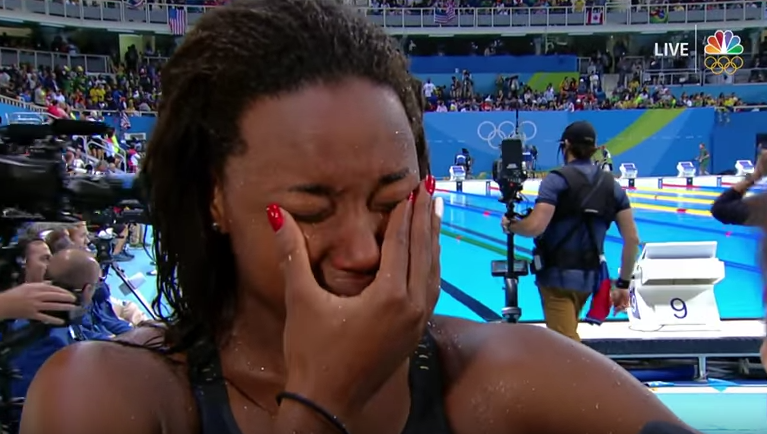 SIMONES RULING THE WORLD, OLYMPICS 2K16!!!