15 Texts Everyone Dreads Getting During Fall
"HAVE YOU BOUGHT YOUR FLIGHT TICKETS HOME YET????"
1.
The "please validate my Halloween costume choices" text: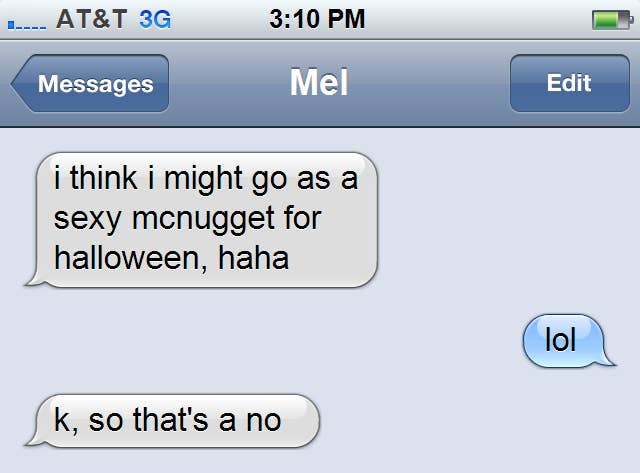 2.
The "will someone please just decide where we are drinking on October 31st" text: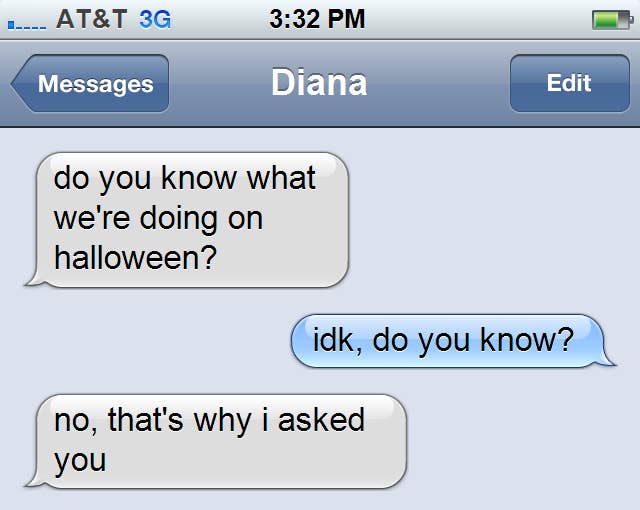 3.
The text from the person who insists making on you an autumnal fifth wheel: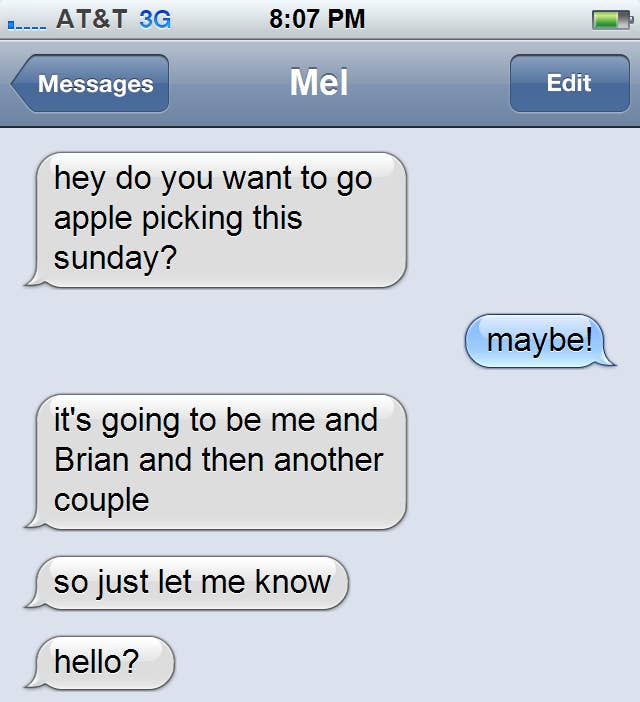 4.
The "I'm type A and it's Halloween" text: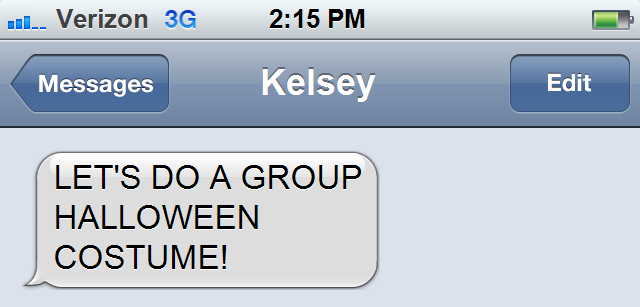 5.
The "my roommates and I are not responsible enough to celebrate halloween" text: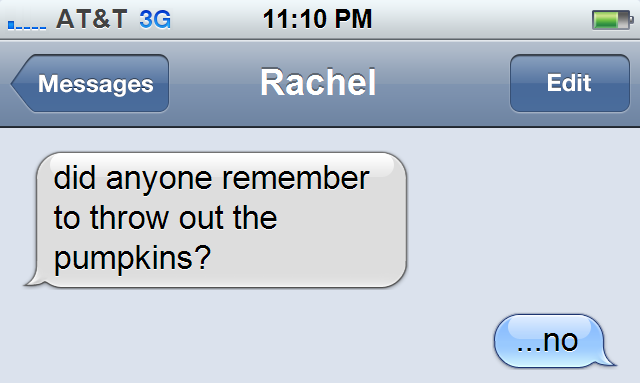 6.
The "it's October and your mom is WIGGING OUT" text: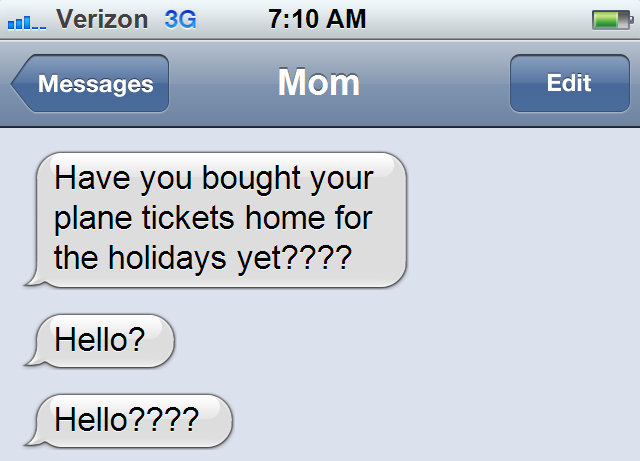 7.
The "dad is getting really sick of hearing mom complain about this" text: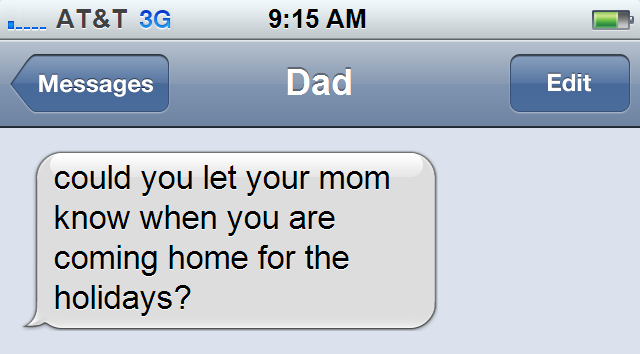 8.
The "nothing good will come from this" text: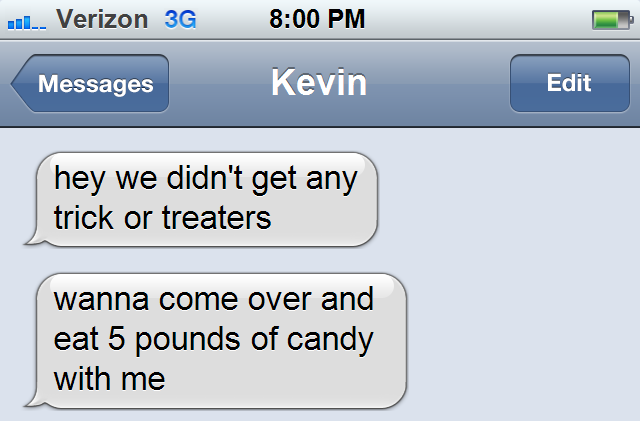 9.
The "I don't know how to Google the weather" text: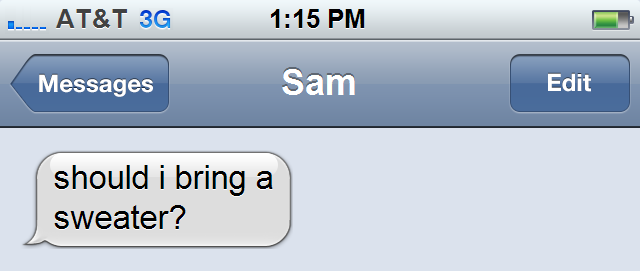 10.
The "person who forgot that you have allergies" text: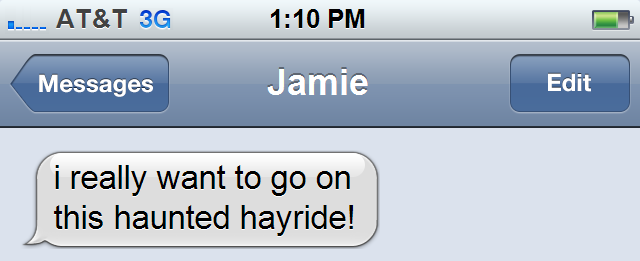 11.
The "oh, right, none of my friends can cook" text: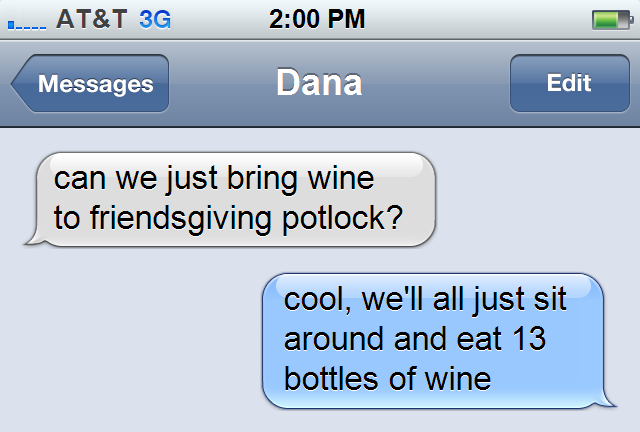 12.
The "I'm a crazy aunt who loves deals" text: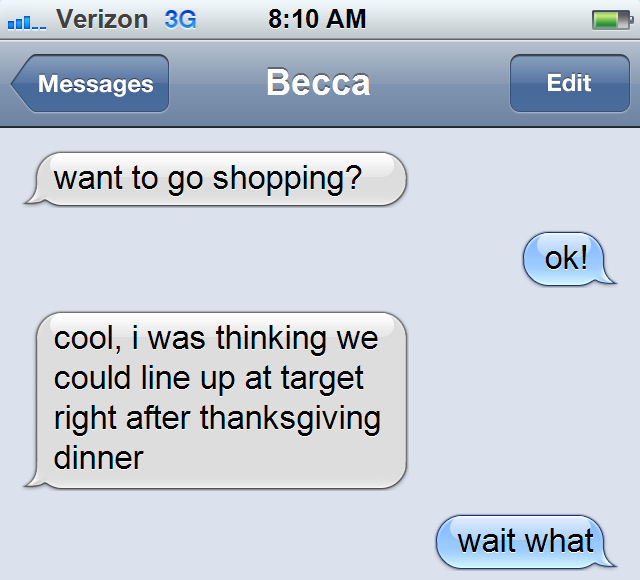 13.
The "why did I go apple picking?!?!?" text: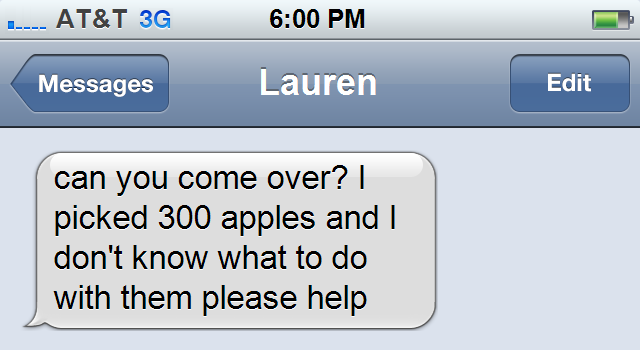 14.
The worst text you can receive the Friday morning after Thanksgiving: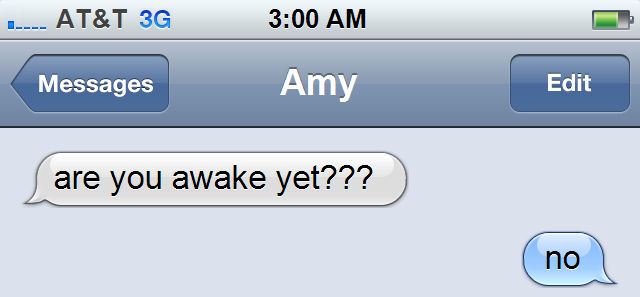 15.
The "I really shouldn't have offered to host thanksgiving" text: