1.
When Kristen Bell was all moms every day.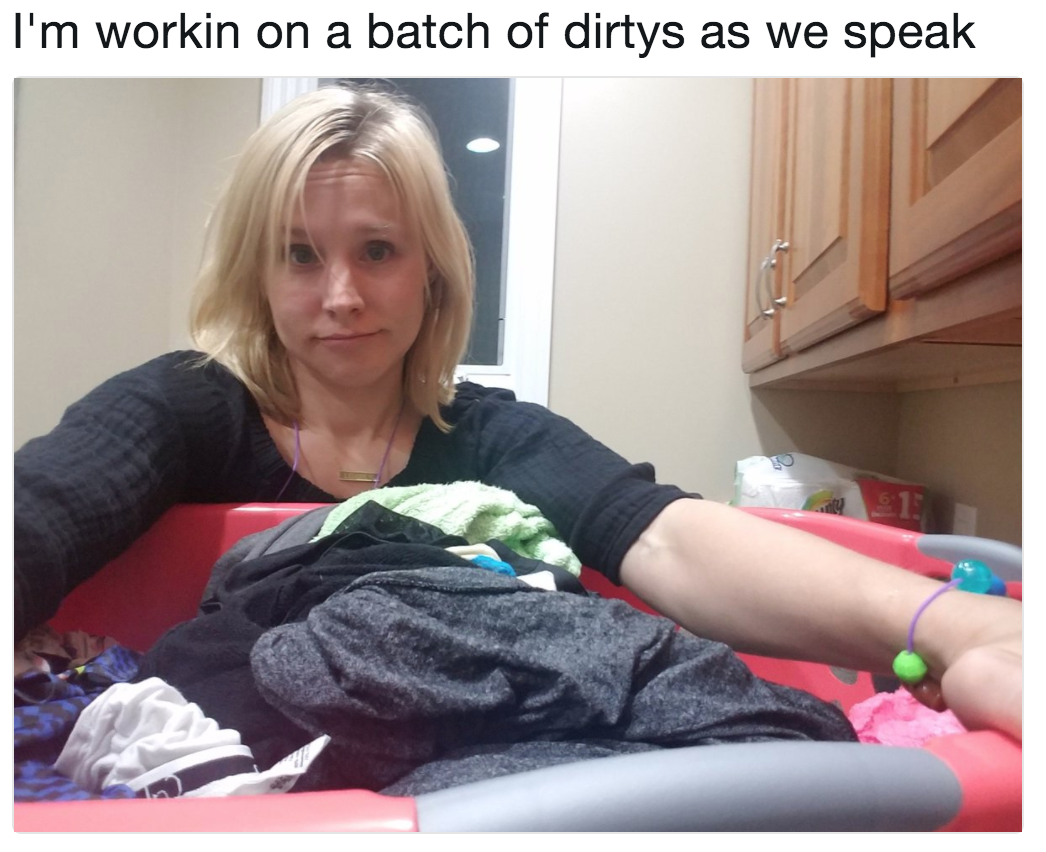 3.
And when Hilary Duff showed that her body wasn't the same after having kids.
7.
When Mel B's kids fell asleep on the way to school: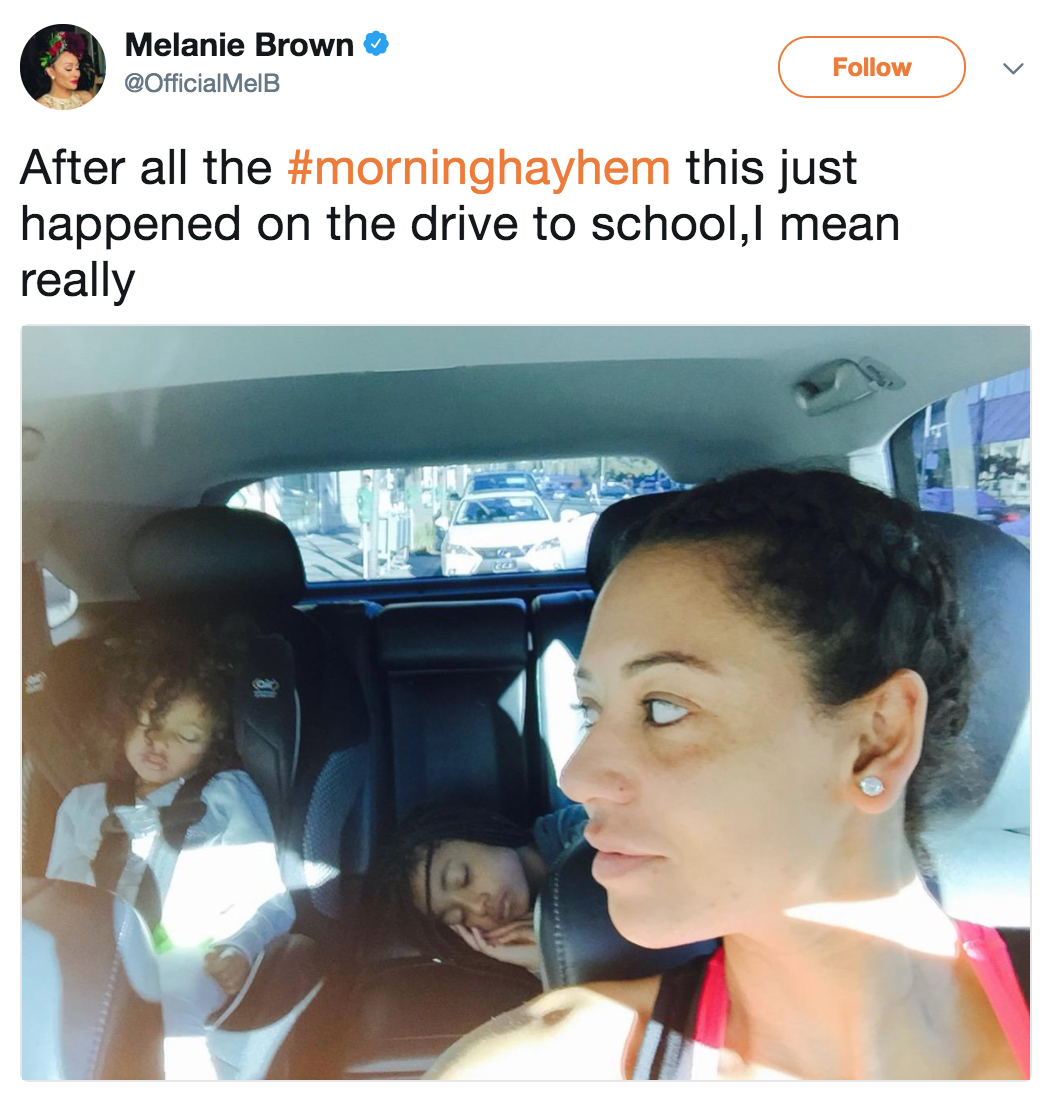 12.
And when she couldn't get her son to cooperate for a pic (ah, the struggle):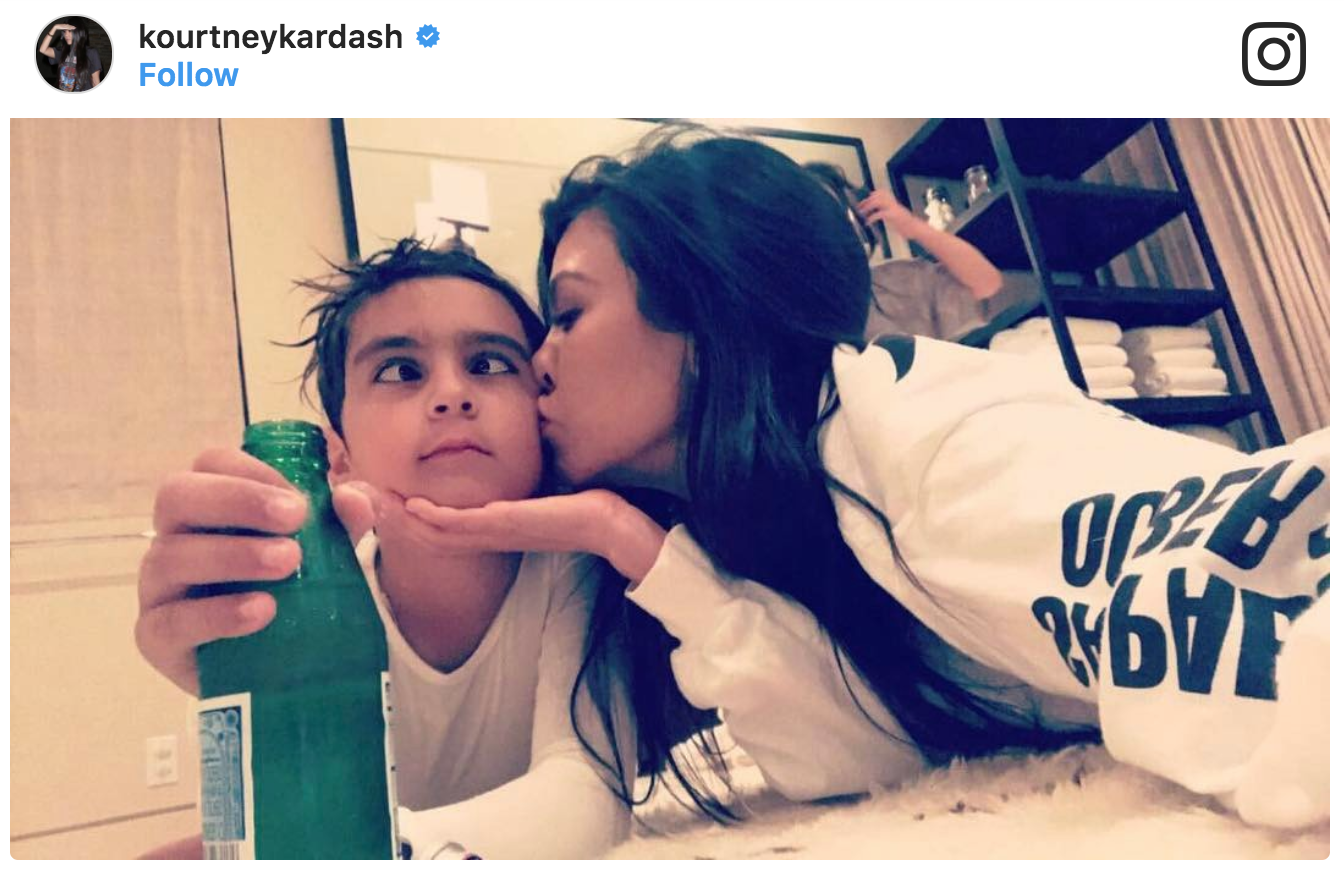 13.
And when Ryan Reynolds shared this photo of his wife Blake Lively that is really how all of us look – not just moms – when we go to the grocery store: