This Woman Is Sharing Her Drawings Of Disney Princesses As Cartoon Characters And I'm Cackling
A Louise Belcher and Ariel mashup is a gift I didn't know I needed.
Maeli Arnold is a Utah-based woman who draws for fun and to make other people laugh.
And she recently did just that. BuzzFeed spoke to Maeli, who said one day, after finishing up work, she was watching Solar Opposites while coloring a picture of Disney princesses. "I thought it would be so fun to combine the two just to see how it would look. So, I recorded myself doing it," she said. She then decided to share her drawing on TikTok:
She reimagined Cherie from the show as Belle from Beauty and the Beast. This is the final result: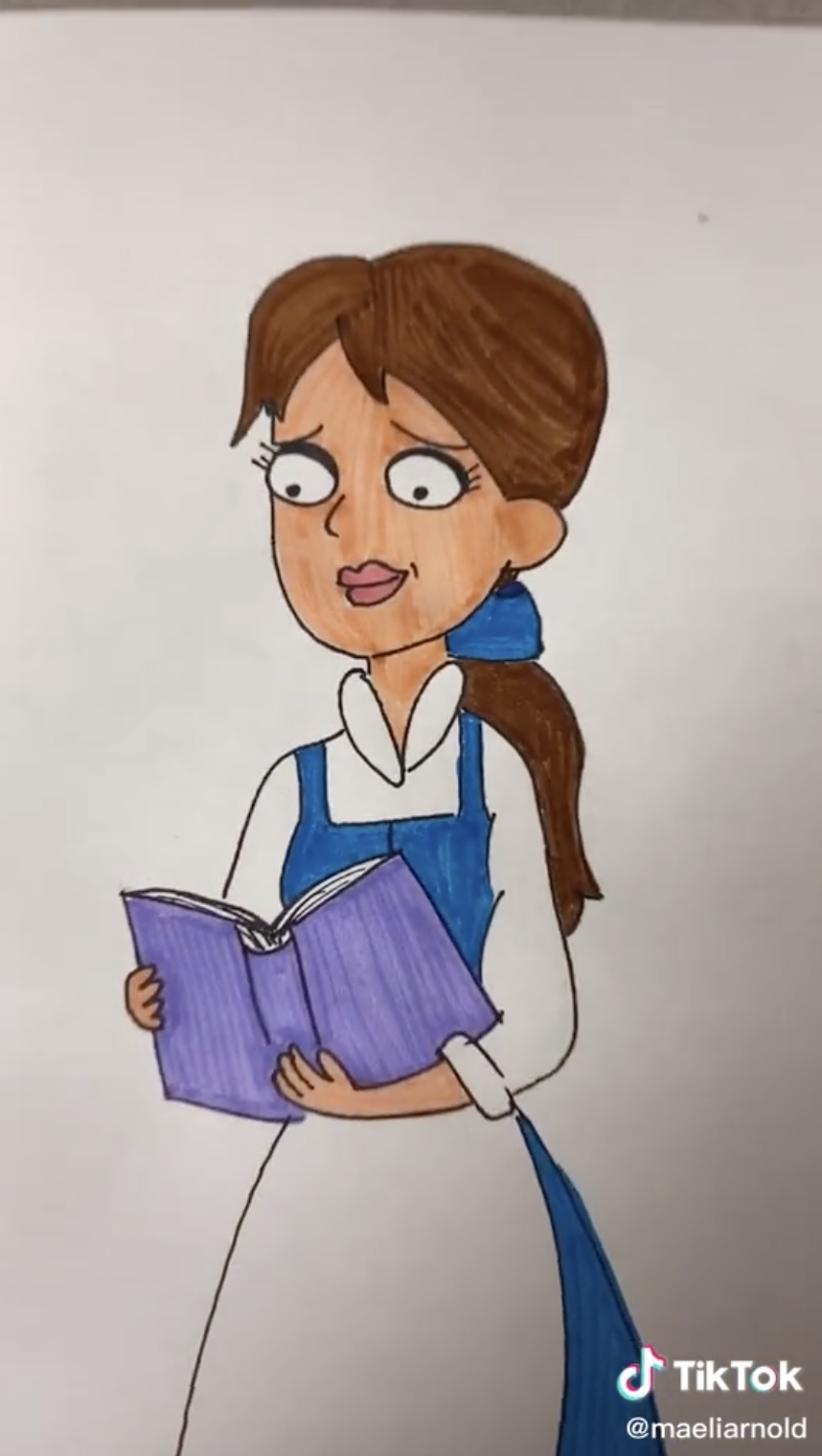 Maeli made a numbered list of Disney princesses and popular cartoon characters, wrote the corresponding numbers on pieces of paper, and randomly drew two different ones to create the hilarious mashups:
Her videos quickly started racking up thousands of views, so she kept making them:
"People on TikTok really seem to enjoy the concept and have even been purchasing my drawings on my Etsy page," she said.
Her version of Louise Belcher as Ariel has been her most viral video, with nearly 2 million views on TikTok: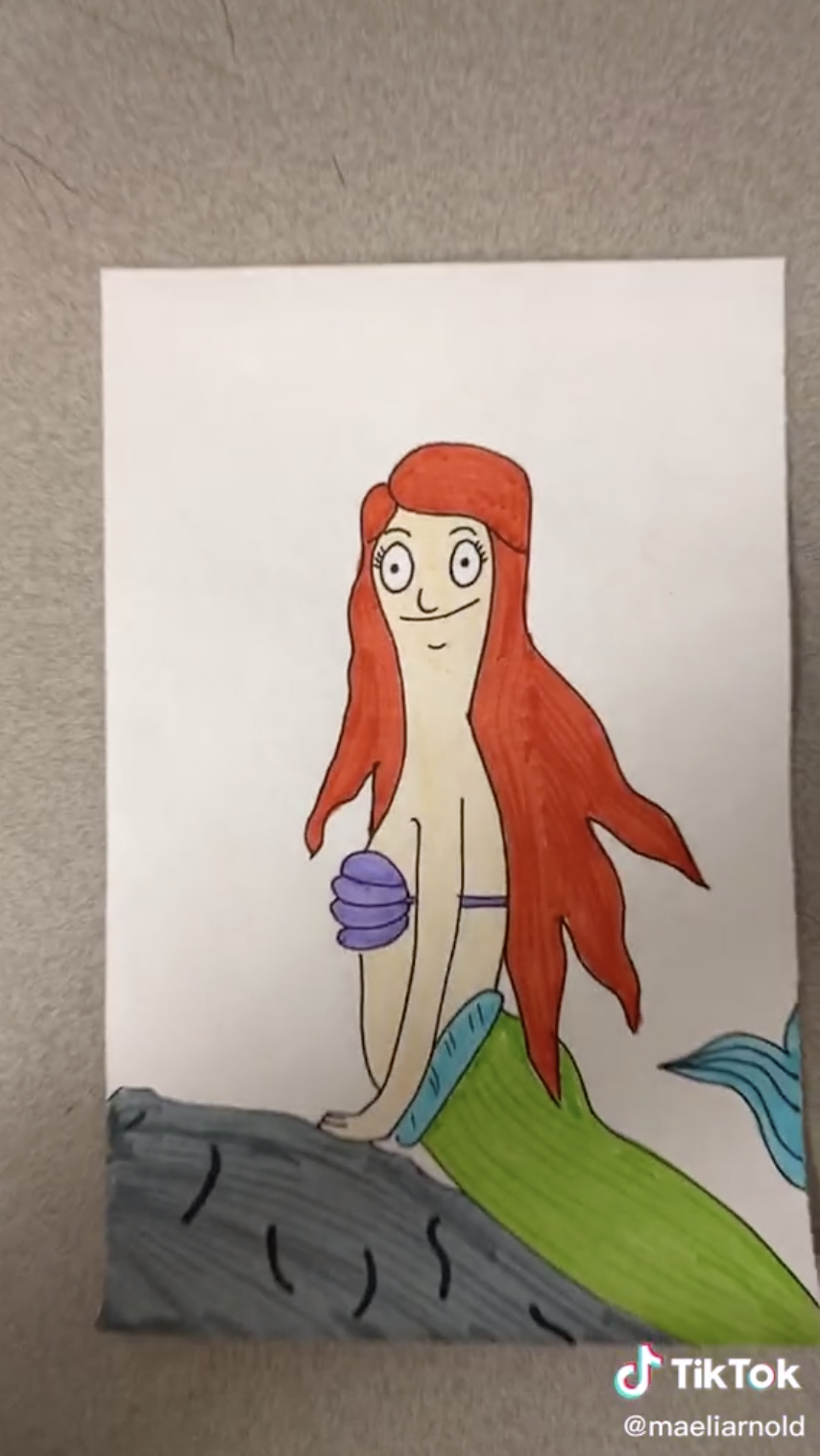 Maeli said each drawing takes about 20 to 30 minutes to complete.
Each video is a new and hilarious surprise:
Maeli said she has always been inspired by things that make her laugh, and this is evident in each one of her creative drawings:
If you're a Rick and Morty fan, this one is really good:
Maeli has also recently started drawing Disney villains as cartoon characters as well:
Anyway, we hope you got a good laugh out of these, and if you want to see more of Maeli's art, you can follow her on TikTok or Instagram — or you can purchase her art on her Etsy page!