We've already established that pregnancy and childbirth can cause your body to do some pretty bizarre things. But did you know that you can actually leak breast milk from your armpits?!
In her TikTok — which has nearly 5 million views — Lindsay says, "One day, I was feeding Allie and realized her hair was soaking wet. Then I realized it was coming from my armpit. I thought I was just really sweaty, but I noticed this huge lump and thought, 'What is that?' So, I squeezed it and HOLY SHIT, milk squirted out. I went to the doctor thinking maybe I had a third nipple, but she said, 'Nope. Your milk line actually runs all the way up through your armpits.'"
At first, Lindsay said her husband jokingly convinced her that she had a third nipple in her armpit. But Lindsay's doctor confirmed that wasn't the case. "My doctor said that your milk line actually runs from your thighs all the way up into your armpits, called the Tail of Spence. And she said it's not uncommon for women to have milk ducts that leak throughout that milk line, like your armpit," she told Buzzfeed.
To get more information about this, BuzzFeed spoke to New York City–based registered nurse (RN) and international board-certified lactation consultant (IBCLC) Priscila Medina.
Priscila confirmed that breast milk can come out of your armpits. "This happens because milk glands work just like the body's sweat glands. There are supernumerary — or accessory nipples — that can run from the armpit to the groin. Breast tissue can grow up into the axilla (armpit) and, as Lindsay said, this is known as the Tail of Spence. It's most common for the breast tissue in the armpit to become swollen and leak when a woman's milk is first coming in and she's engorged," she explained.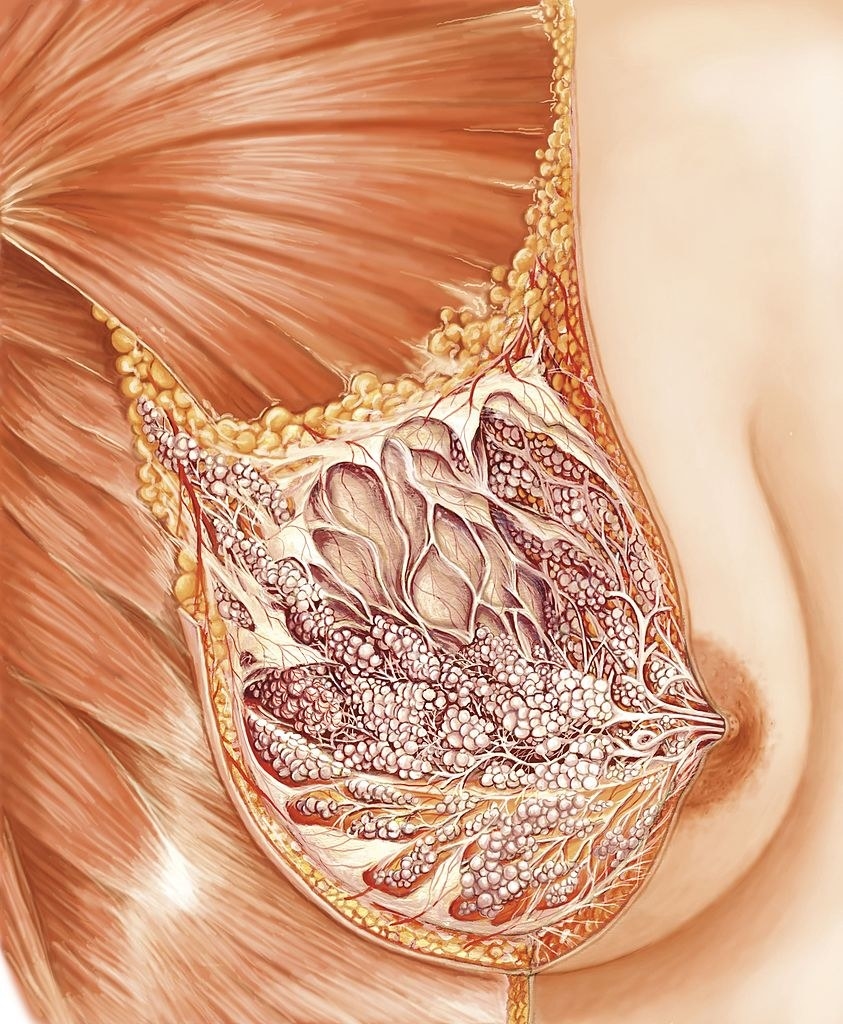 So, how do you know if you are someone who will develop this milk pit phenomenon? Priscila said there's really no way to know until after pregnancy or childbirth. "Since our milk glands essentially mature and begin working only after we become pregnant, you can expect to know around the second trimester or later," she said.
Priscila said the best way to alleviate armpit pain from leaking breast milk is to express the milk, use warm compresses, Epsom salt soaks, massages, and over-the-counter anti-inflammatory meds that are approved for you by your doctor. "If a lactating person ever finds themselves with very sore, swollen, tender breasts, or tissue up into the armpit and what they are doing doesn't alleviate the pain, I suggest immediately getting in contact with an IBCLC. For any breastfeeding troubles, don't struggle in silence or put it off!"
So, if you are leaking breast milk from your armpits — you're not alone, and it's totally normal! But always consult your doctor or lactation consultant first if you notice a lump or irregularity of any kind. You can follow Lindsay on Instagram and TikTok for more breastfeeding support, tips, and tricks!
Special thanks to Priscila for her expertise and information about this topic! Click here to book one of Priscila's virtual lactation treatments and learn more about breastfeeding!