There is a certain breed of men who like to refer to themselves as "nice guys." For reference, here are some screenshots of "nice guy" interactions. Today, we are getting down to the nitty gritty, though! Let's see if the guy you're talking to is really one of the "nice guys."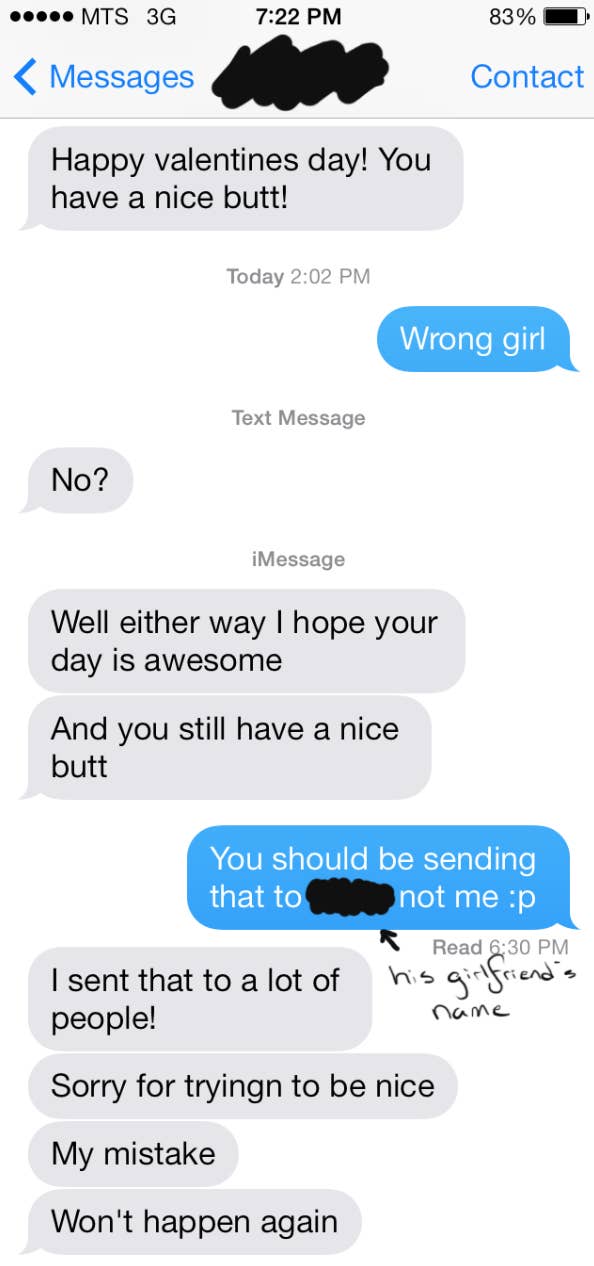 He calls to tell you he's running late for your dinner date and you should wait 30 more minutes for him to get there. What's likely his excuse?

He would never ask me to wait 30 minutes

Has he ever sent you a dick pic when you didn't ask for one?

You're watching a movie with him and you glance over and see him on his phone, so you glare at him. What does he do?

Says something like, "What? I'm paying attention, I swear"

Apologizes and gets off his phone

Says he is doing something important real quick

Says he has to respond to "one of his friends"

Ignores your glare and continues to look at his phone

He sees a compliment you wrote on a mutual male friend's Instagram. What does he do?

Gets upset and asks you to delete it

Says you're being slutty and flirting

Jokes about how you never give him compliments on social media

Says you should break up if you're going to continue to do things that

He likes the comment you wrote

Have you ever caught him looking at your phone or checking your texts?

Has he ever made a rude comment about your friend?

No, but he has sexualized her once before then said he was "joking"

Once only because she made him mad

Yes, he has to her face on multiple occasions

He has expressed frustrations once or twice, but never to her face

When you're out together, does he often leave you to go socialize with other females that he claims are "just friends?"

He promised to take you out for a "special day," but you two get in a small argument the night before. What happens?

The "special day" is immediately cancelled

We still have the "special day," but it's miserable

You forget everything that happened the night before and still go

You don't do the "special day," but you spend time together talking about the issue instead

You don't do the "special day" and he texts you all day letting you know how mad he is at you

You both decide to reschedule the "special day"

Has he ever insulted you and made an excuse for why he did it afterwards?