1.
If you want to check out the park when the lines are shortest, definitely go in September!
2.
Get to the park at least thirty minutes before it opens.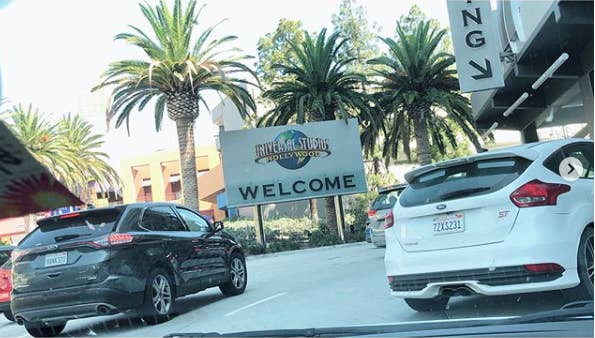 3.
Take a picture of where you park because it is VERY easy to get lost.
4.
Buy tickets online ahead of time so that you don't have to spend time waiting in line to buy them there.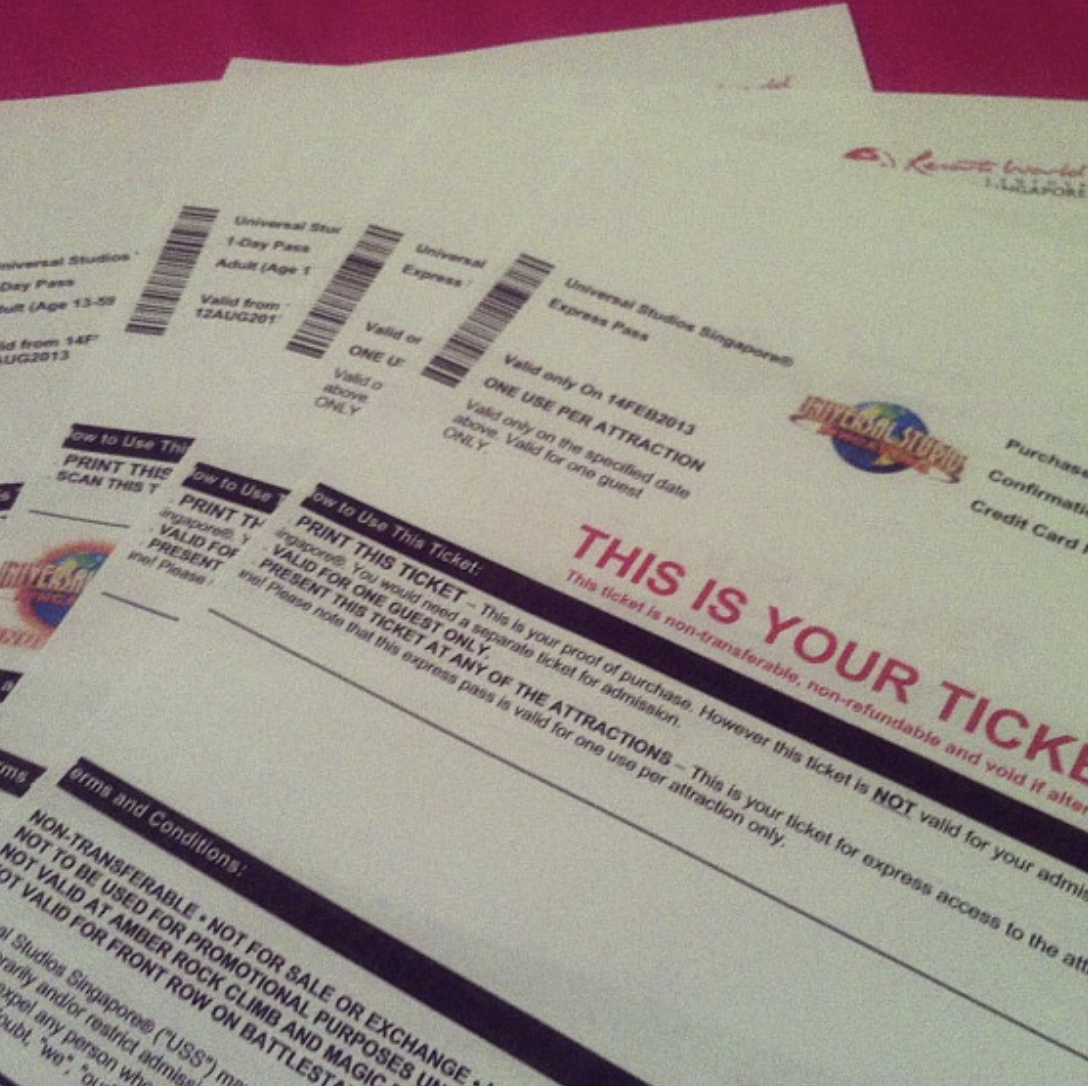 5.
You can rent a stroller — single or double — near the front of the park, if you didn't bring one.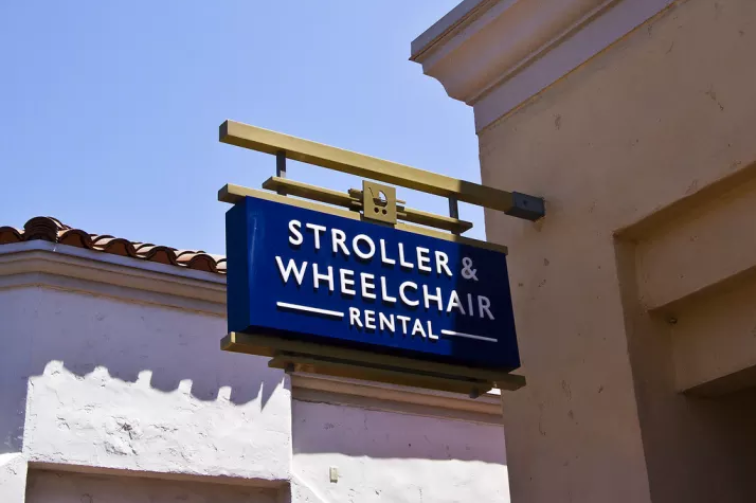 6.
Strongly consider purchasing a Universal Express ticket – it lets you skip to the front of the line of any ride once.
8.
The app can also point you towards the food locations that have options for anyone with dietary restrictions.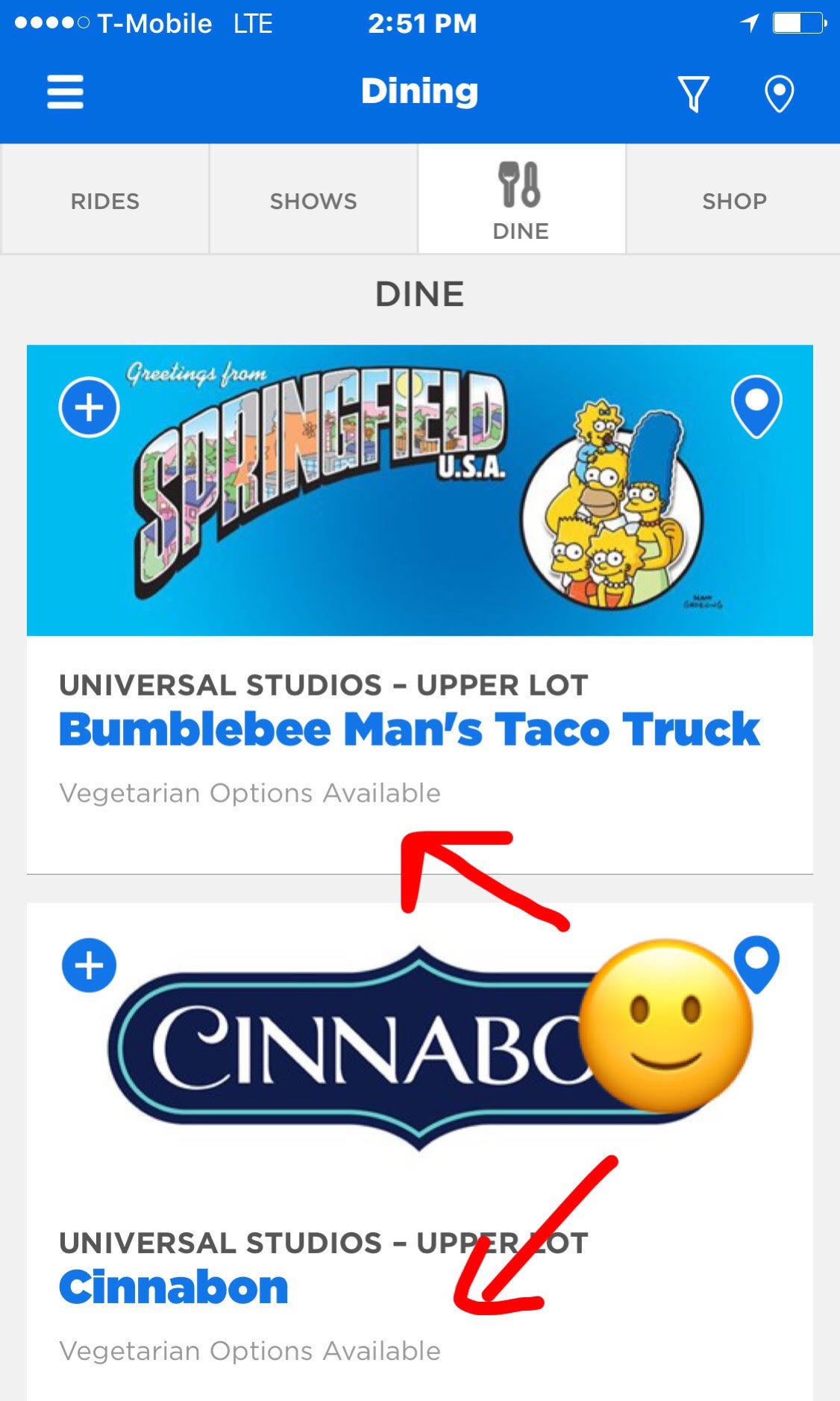 9.
If you didn't do early entry, definitely head to The Wizarding World Of Harry Potter as early in the day as possible — it's at its busiest around lunchtime. And look for the conductor of the Hogwarts Express right near the entrance for a super-cute photo opp!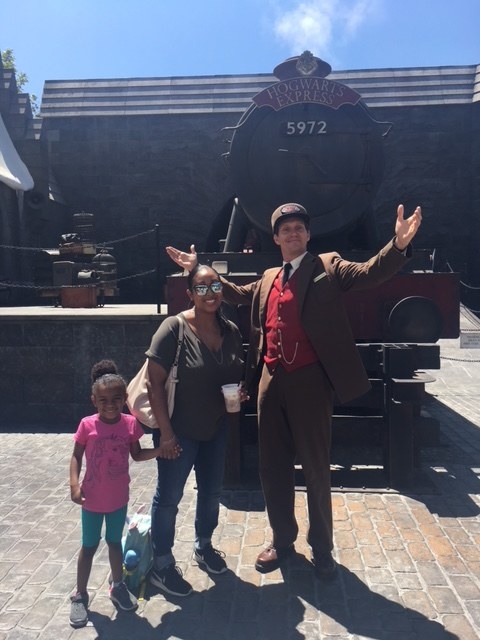 10.
And Wizarding World also has a ton of Instagrammable places where you least expect them, so if that's your thing, insta away!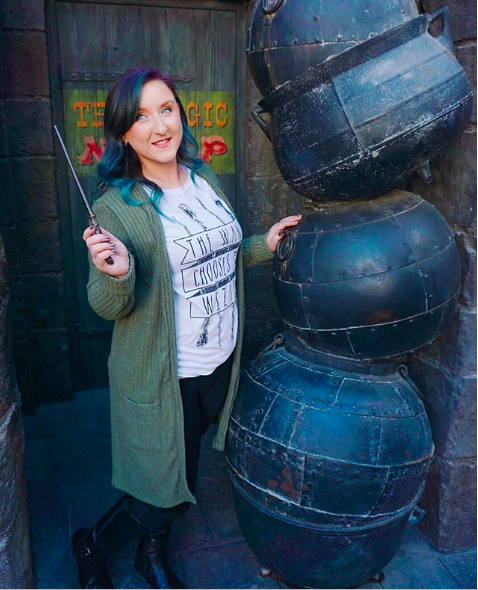 11.
You'll find the most popular ride in Wizarding World — Harry Potter and the Forbidden Journey — inside this castle. But proceed with caution — the effects might be a little intense for young children.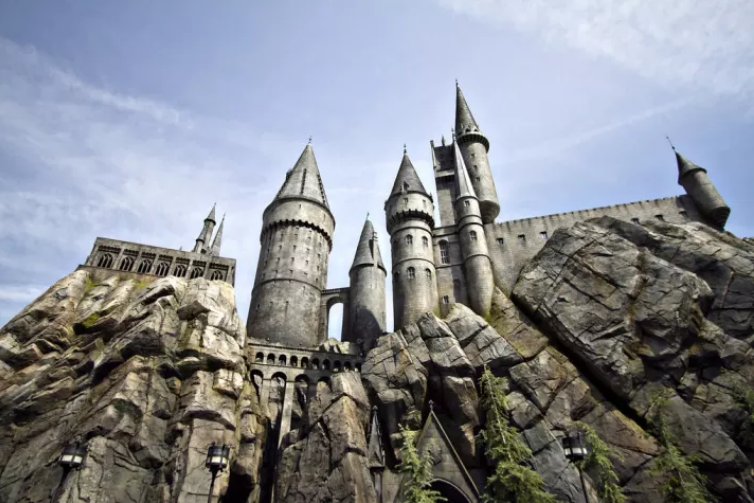 12.
But the very kid-friendly rollercoaster across the way — Flight of the Hippogriff — is a must-ride!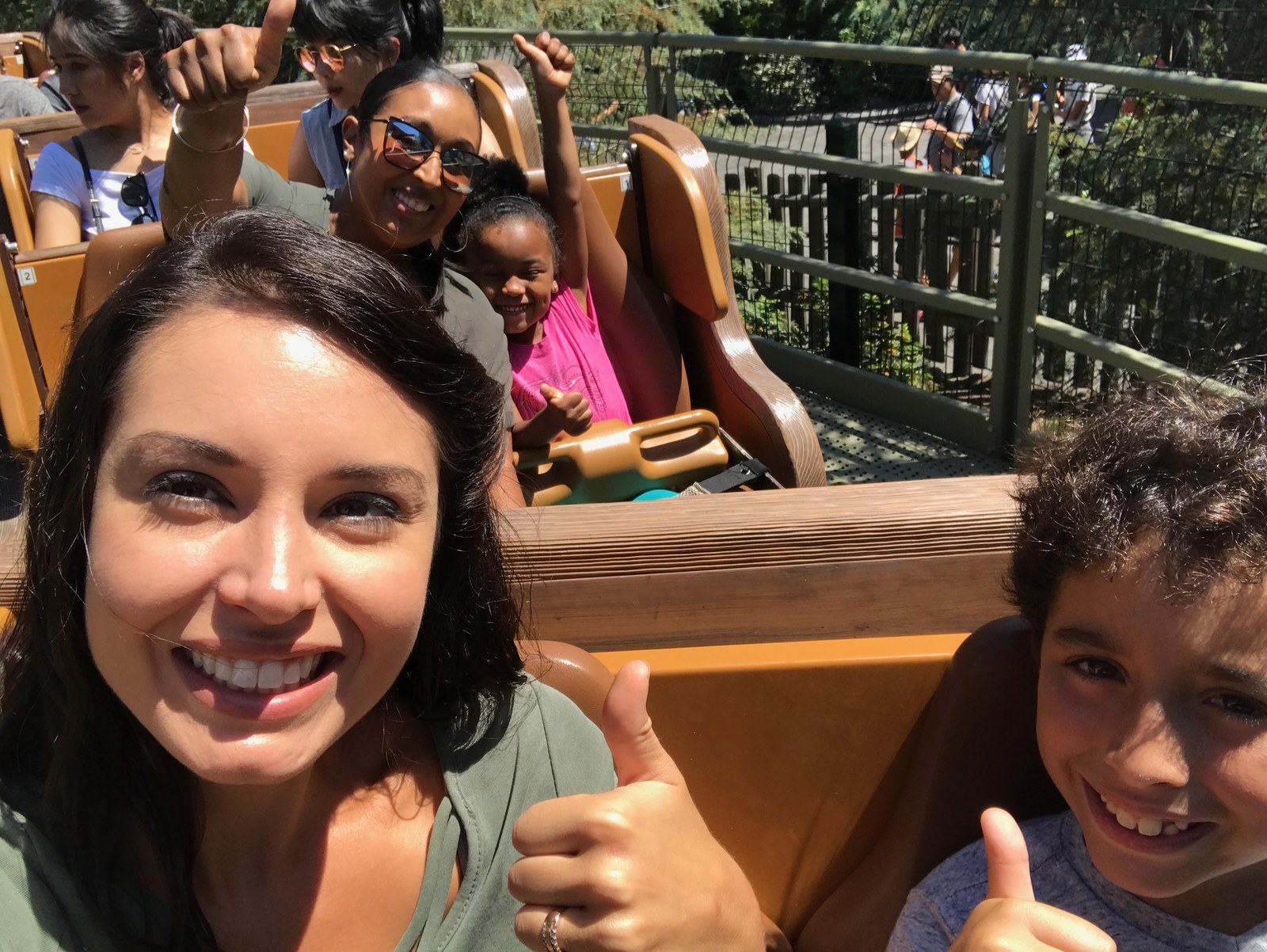 13.
To save a little time, skip Harry Potter souvenir shopping until you're on your way out, when you can grab your souvenirs at the similar Harry Potter gift shop near the park entrance or the one in CityWalk.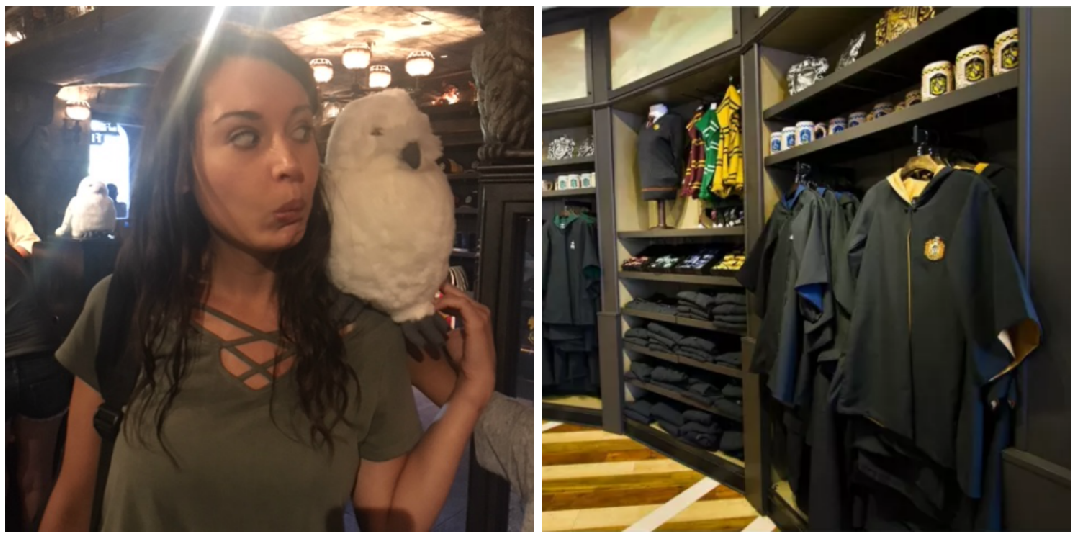 14.
But do check out the main restaurant in this area — Three Broomsticks — where you can get a cool patio view of Hogwarts Castle.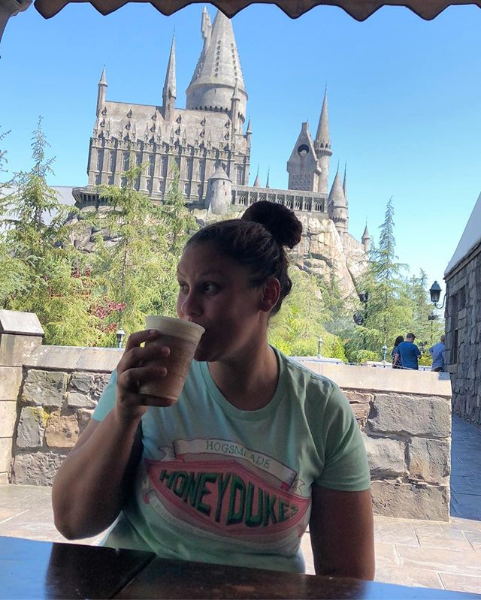 15.
And don't forget to grab a "butterbeer" while you're in Harry Potter World — your kids will love it!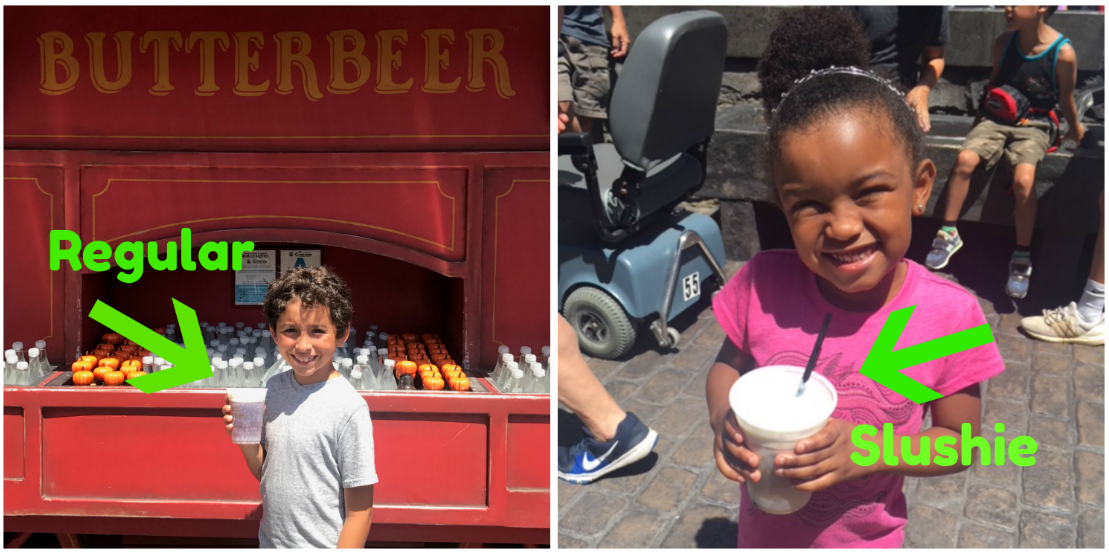 16.
But if you're looking for something a little more adult, there are several locations inside the park where you can get a beer or cocktail, including Hogs Head in Wizarding World and Moe's Tavern in the "Springfield" area of the park.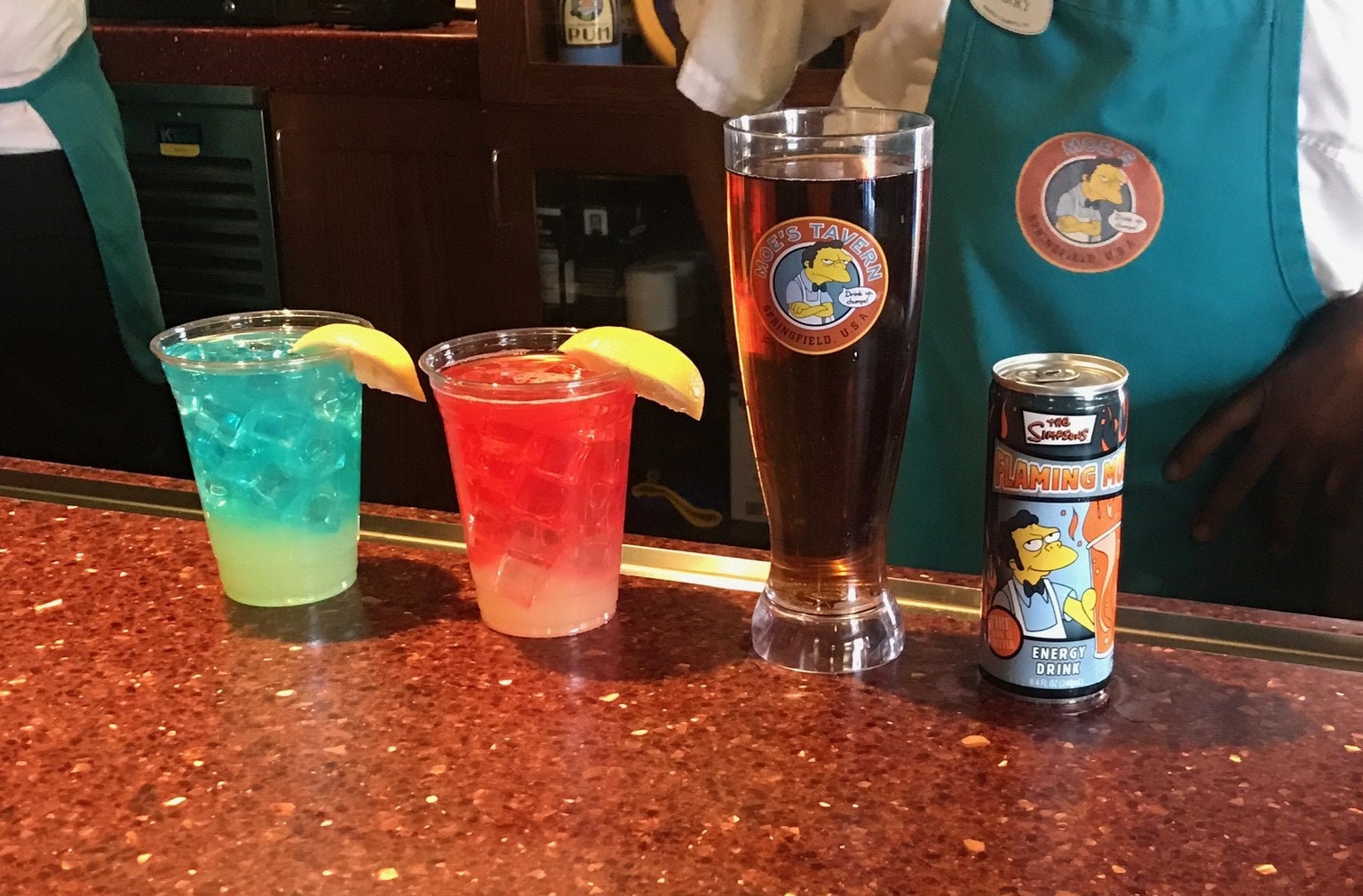 And if you sit near the phone in Moe's, you or your kids might just get a hilarious prank call from Bart Simpson himself.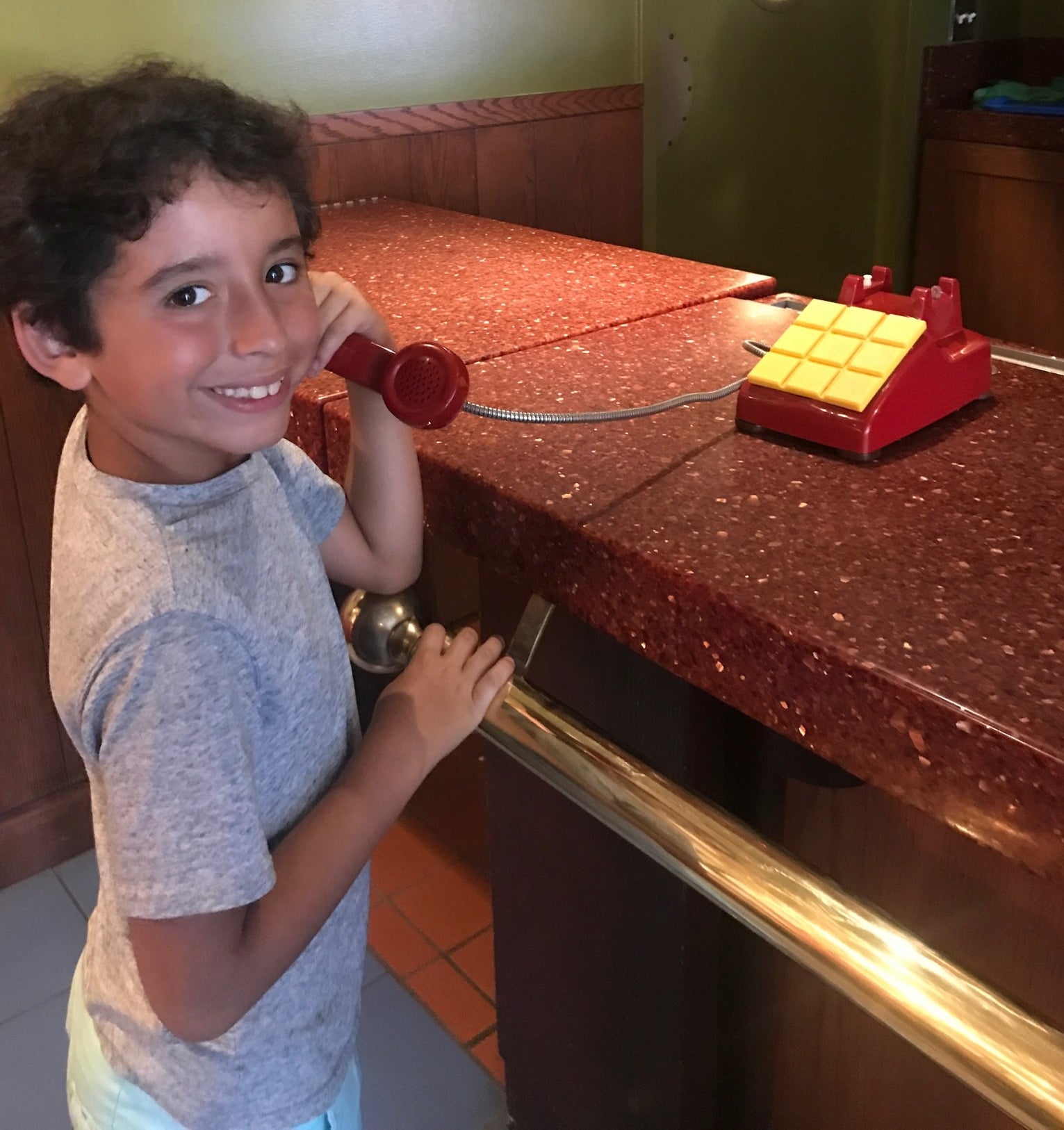 17.
While you're in Springfield, check out The Simpsons Ride — but be warned, it's another one that might be intense for younger kids.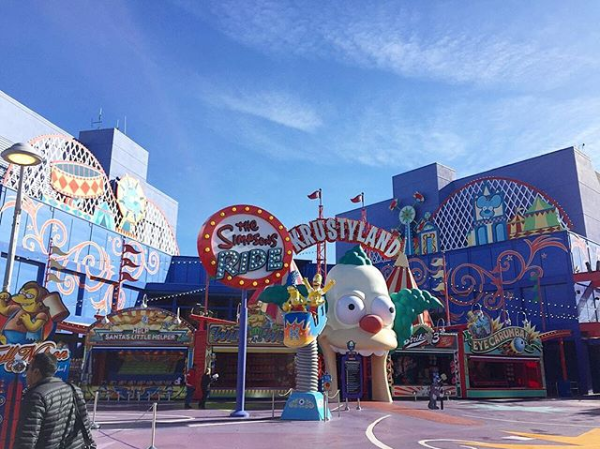 18.
And a visit to Springfield isn't complete without a stop at Lard Lad donuts for a GIANT donut!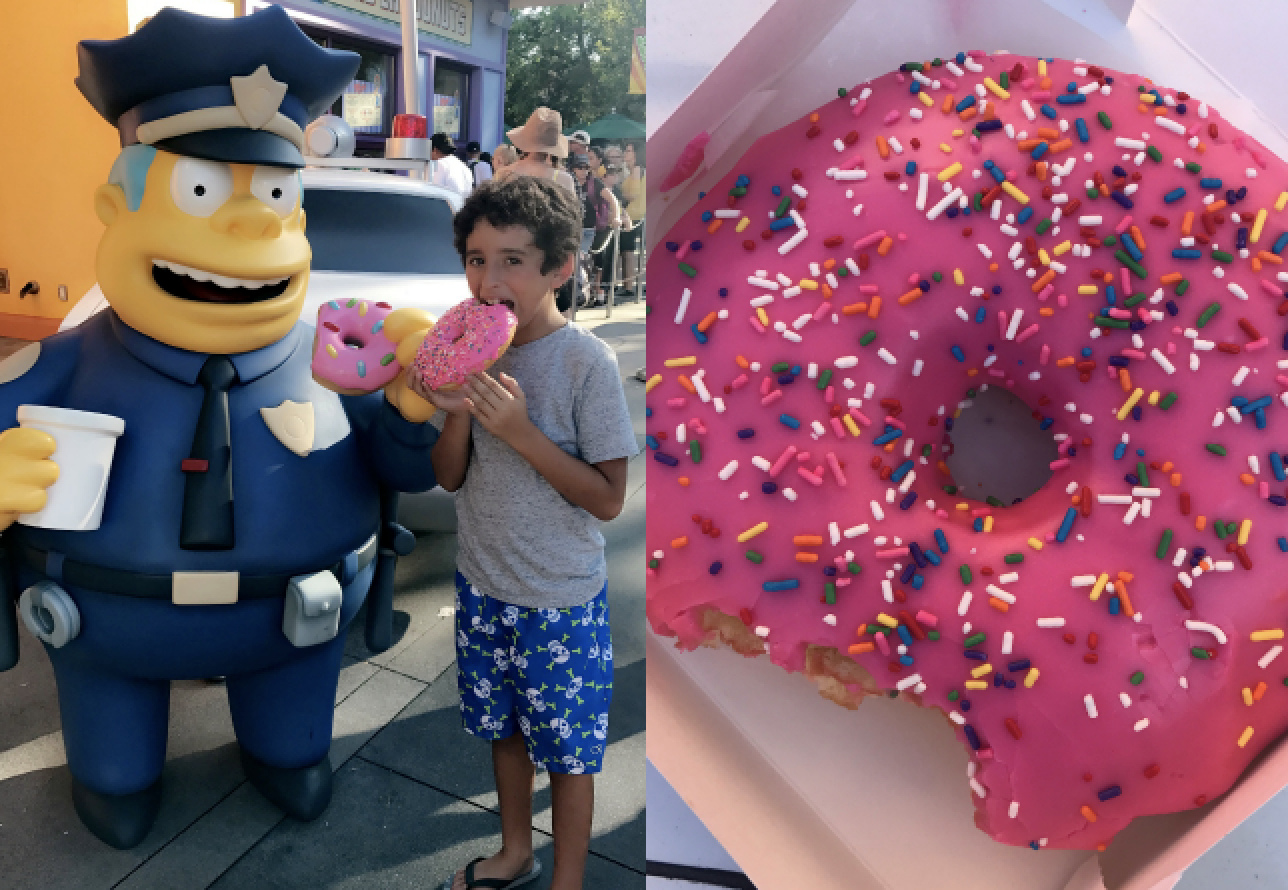 And it's definitely enough for two...or more!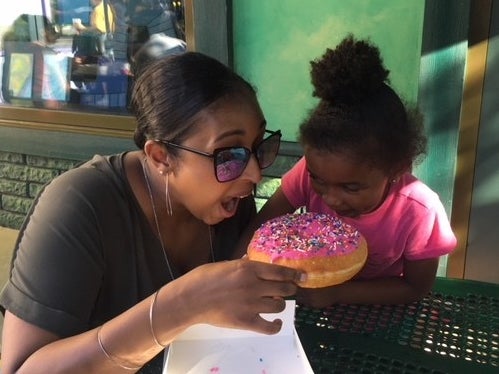 19.
If you'd like a cup of coffee with your giant donut or just need a quick pick-me-up, there are several Starbucks locations inside the park for your convenience.
20.
Despicable Me Minions Mayhem is a must-ride for anyone at least 40 inches tall.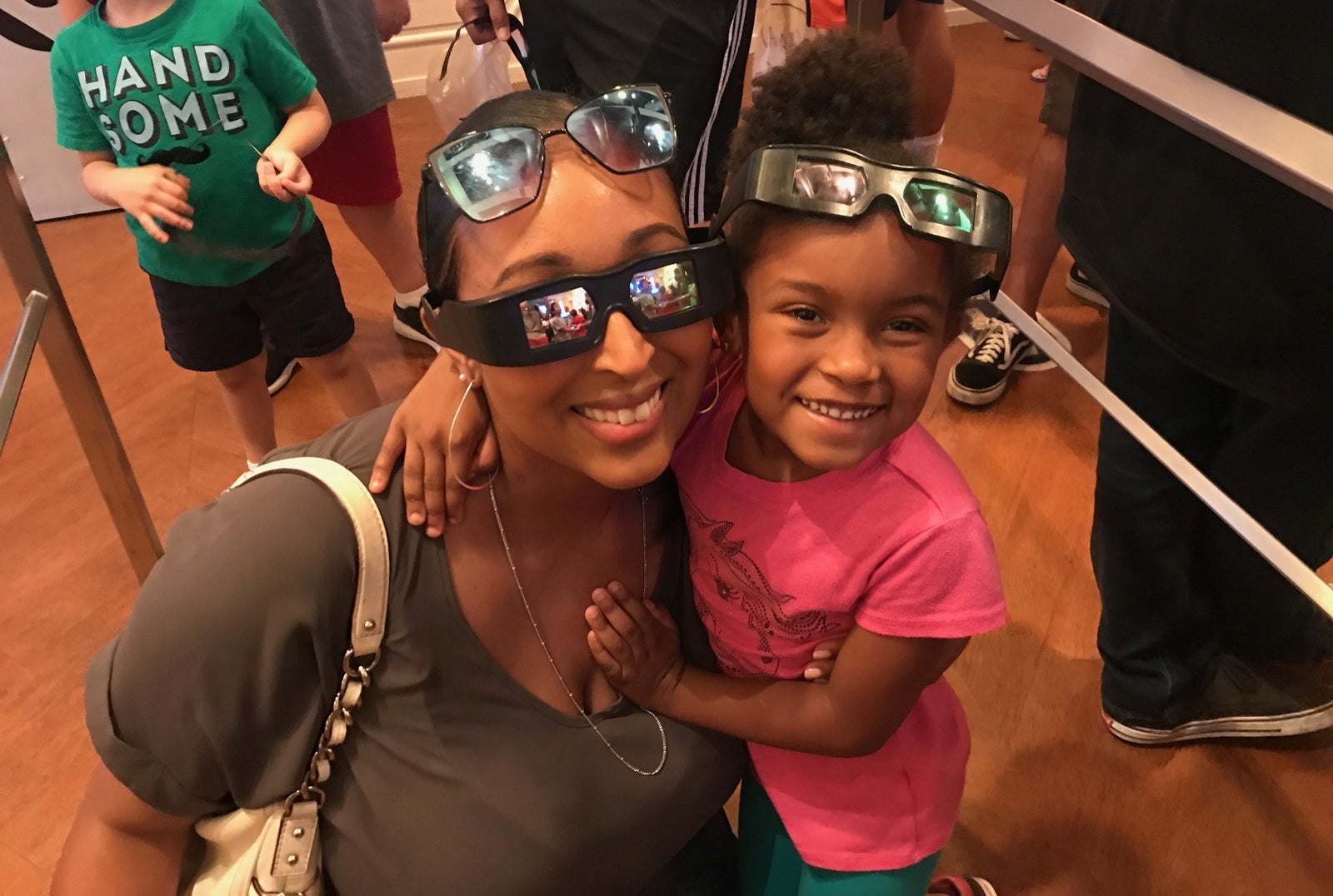 21.
But if you decide to skip the motion simulator rides altogether, Super Silly Fun Land is a great alternative for little ones!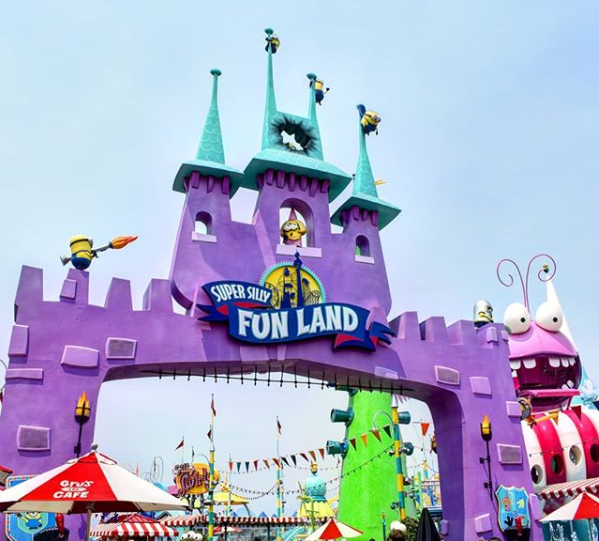 22.
But be sure to bring your kid's swimsuit! Because Super Silly Fun Land is also the home of the hugely popular water play area.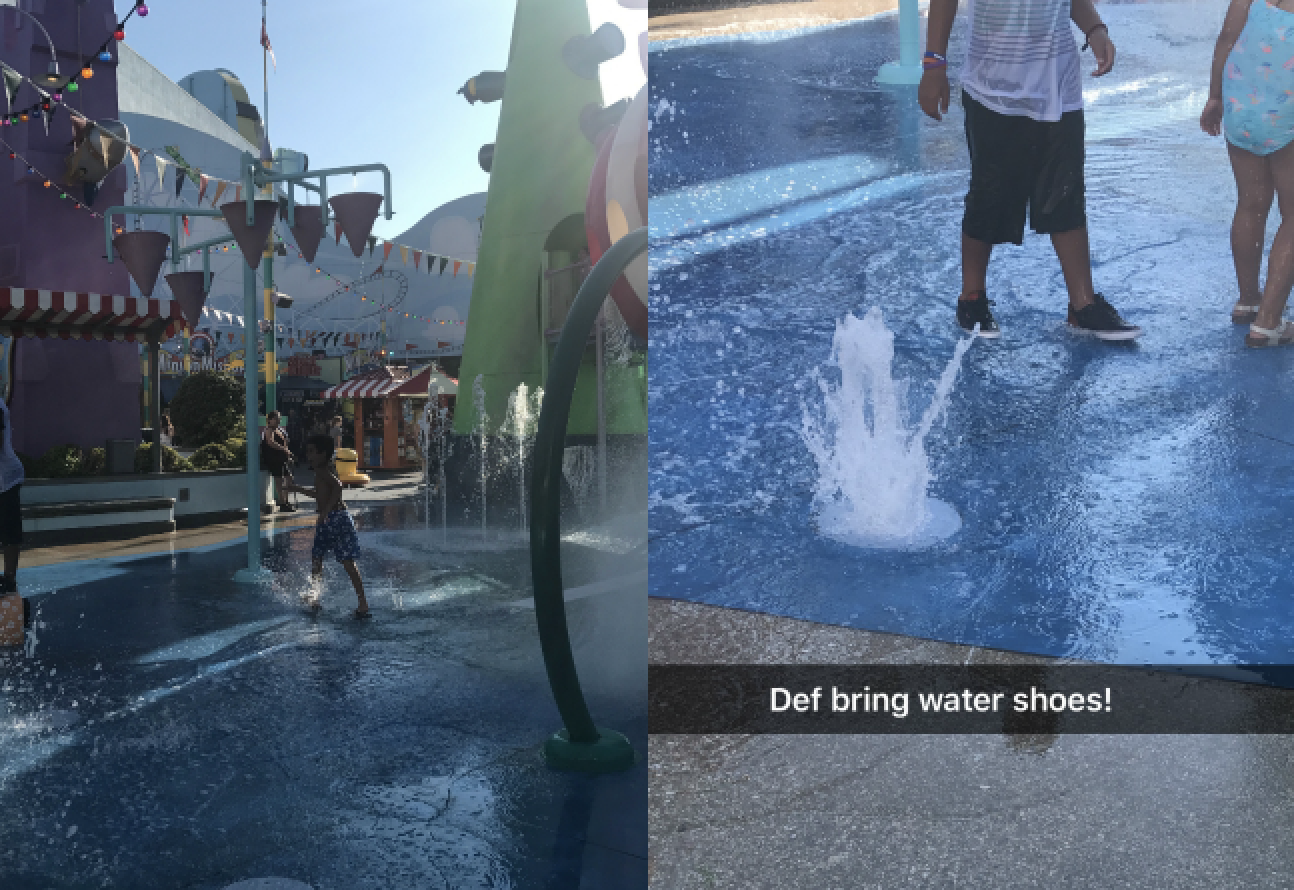 23.
If you want to check out a show, the Animal Actors show is a great option for all ages. Sit near the bottom and have your kiddo show a lot of energy, and they can get chosen to participate in the show!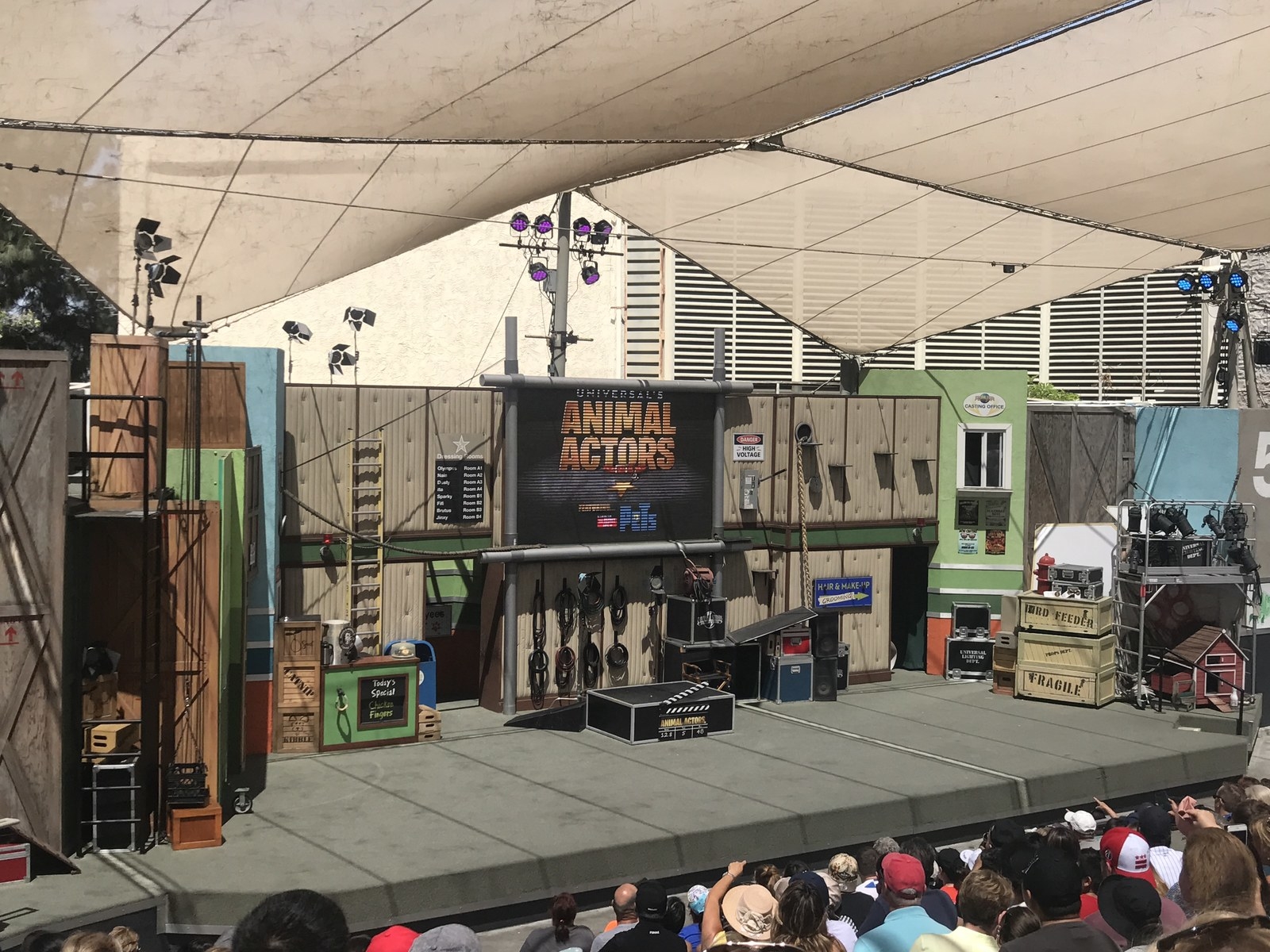 And be sure to stick around after the show when you can get up close and personal with one or two of the animal actors — they're super friendly!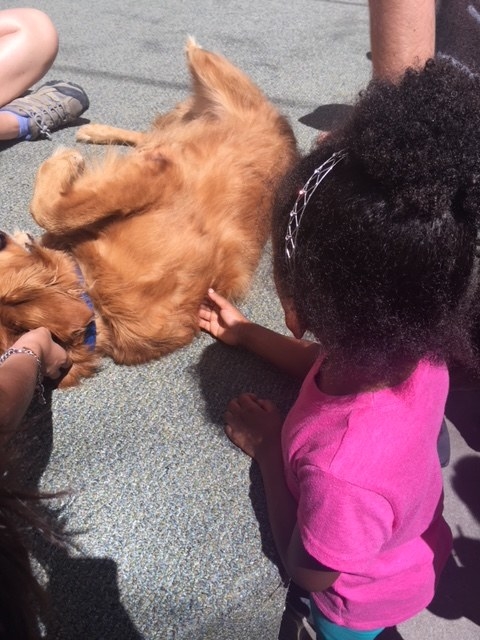 24.
The escalator to the lower lot is really long — roughly 7 minutes one way! — so it's the best use of your time do everything on the lower lot while you're there, so you don't have to go up and down.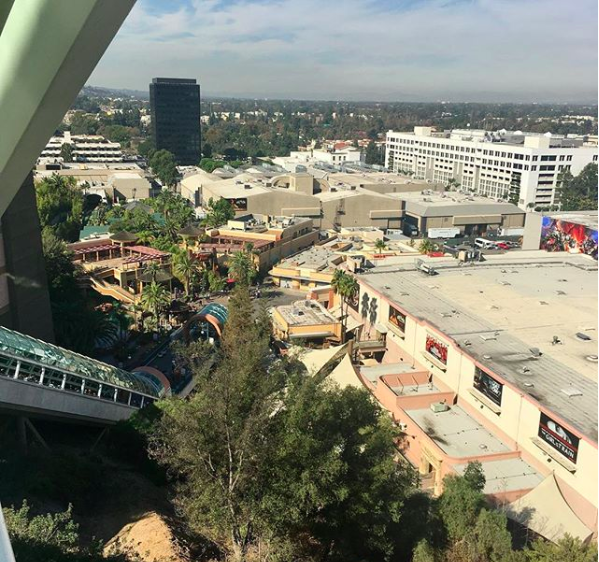 25.
The stopping areas between escalators have great views of the San Fernando Valley. So if you're taking the stairs, use these sections to catch your breath!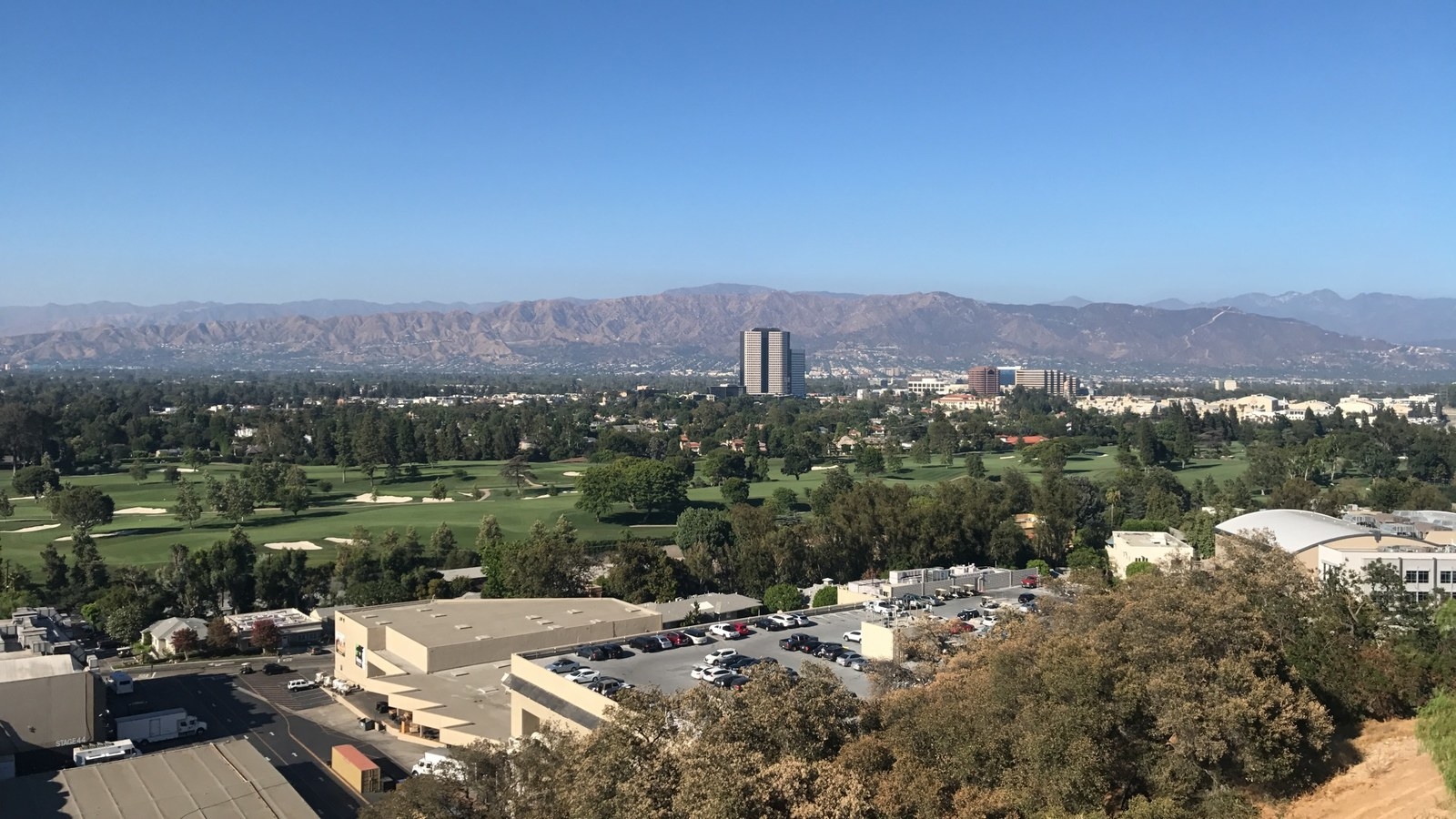 26.
Once you're on the lower lot level, the backlot tram tour is not to be missed — it's 45 minutes long or so, but you'll get to see all sorts of movie magic that'll impress even the younger kids!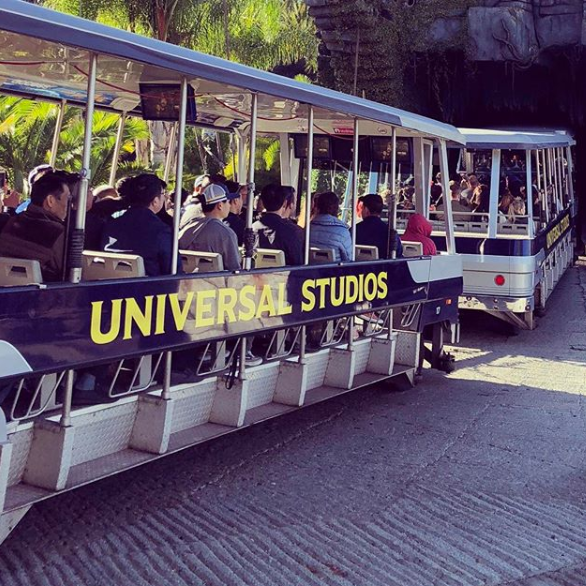 27.
Take advantage of the "child switch" program every ride has for kids that aren't riding — and a family room in which one member of your party can wait with your kid while the other rides the ride.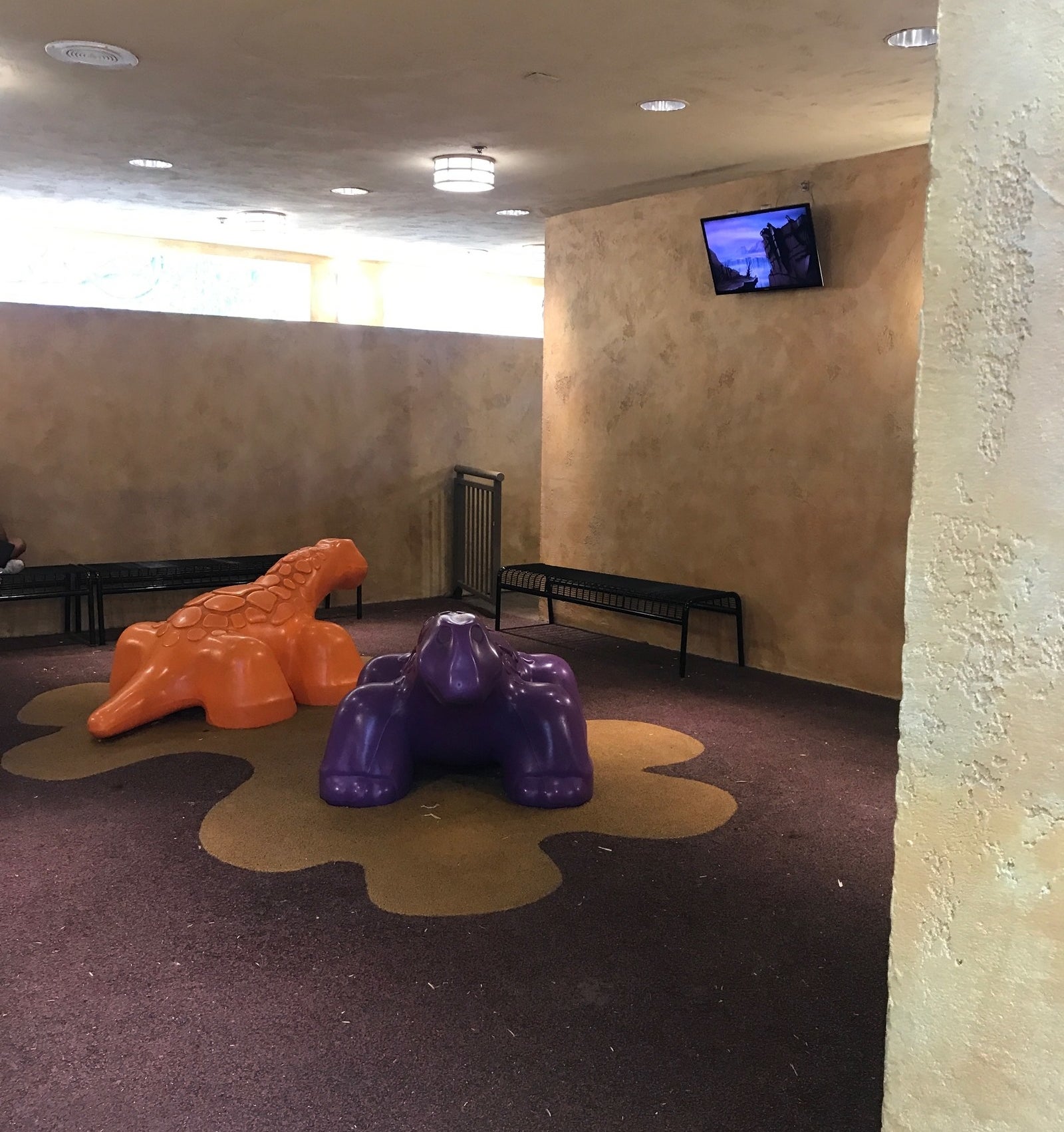 28.
"Dino Play" is a great area for younger kids to play while older ones ride the Jurassic Park ride, which is directly adjacent.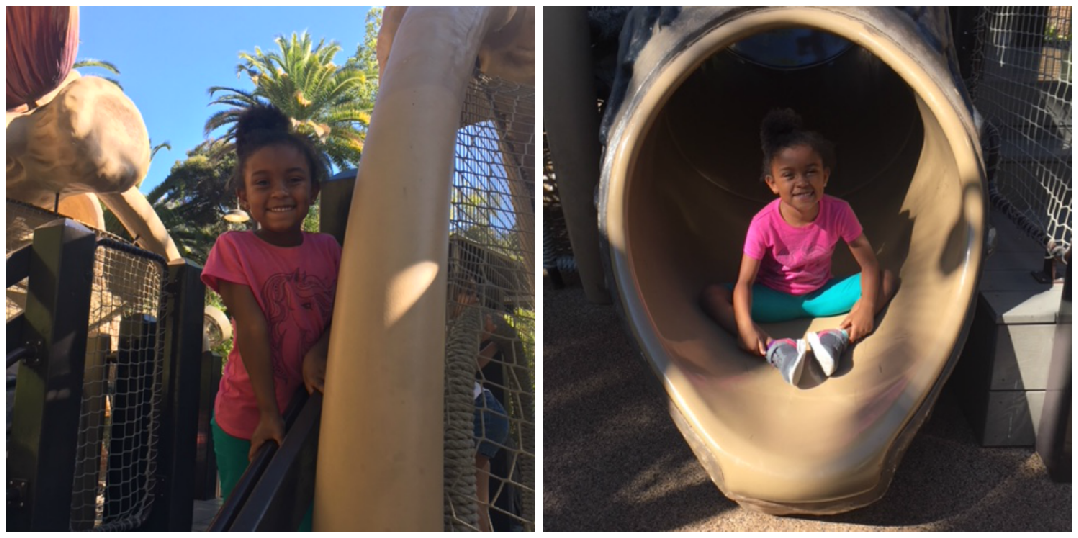 29.
But know that the Jurassic Park ride has just closed and will re-open in 2019 updated as "Jurassic World", so you'll have to wait a while before getting your T-Rex fix.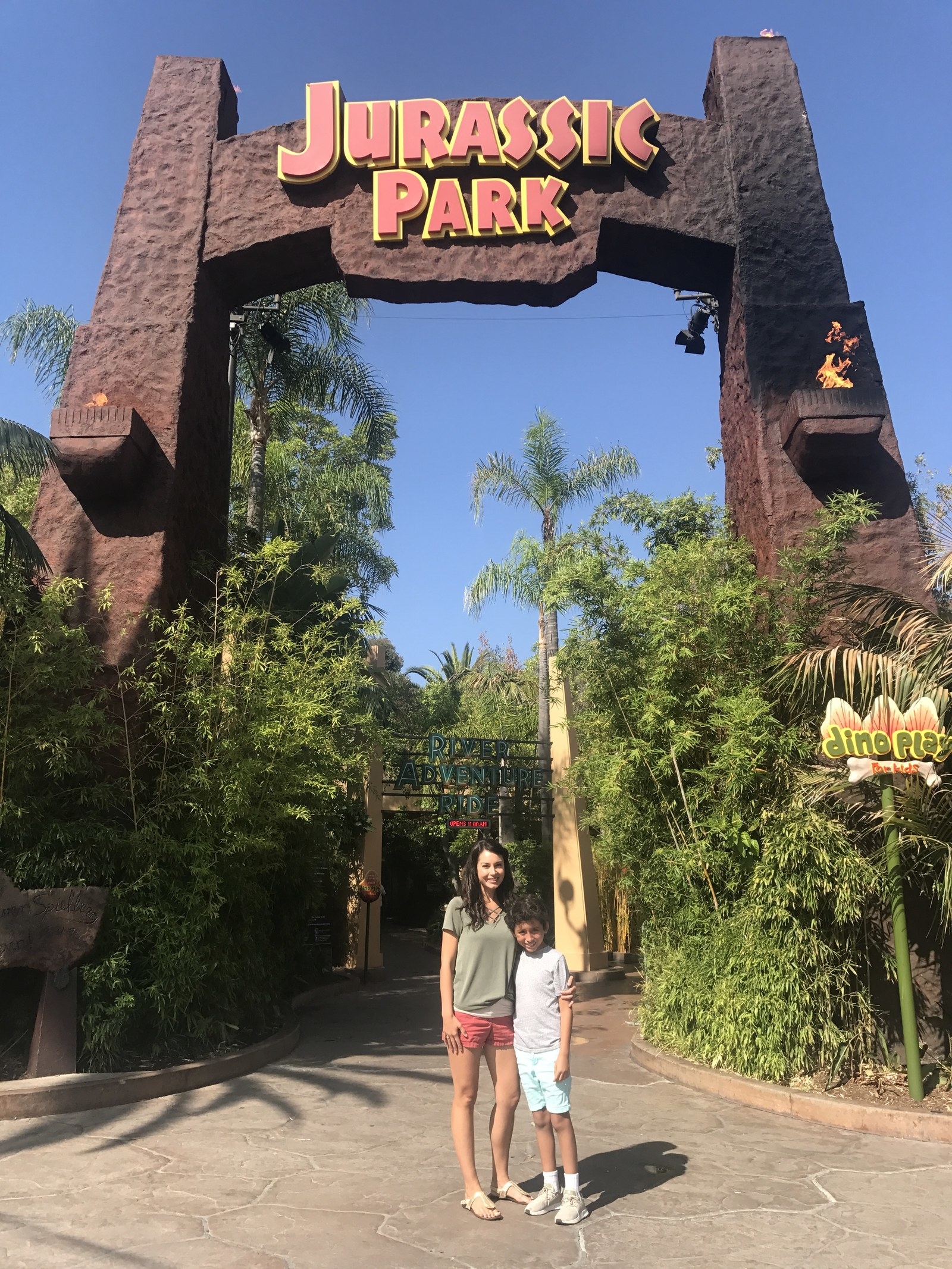 30.
And don't forget to grab a photo with a character before you leave! Universal Studios' characters don't usually sign autographs so those lines for photos move pretty quickly.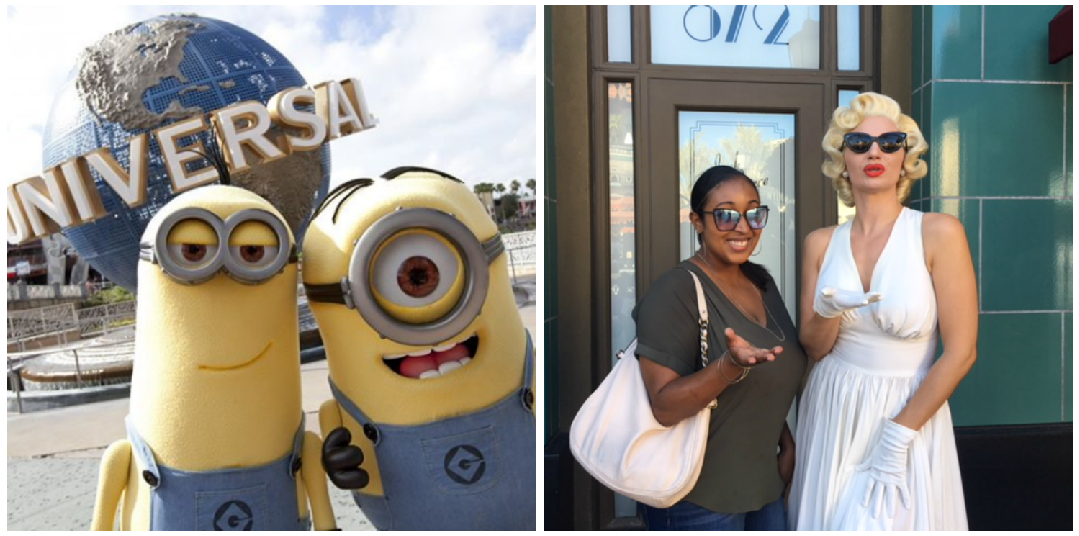 31.
And if all else fails — or you miss visiting the water play area during your park day — there's a splashing fountain in CityWalk that kids totally love.