Game Of Thrones' Gwendoline Christie is usually busy modelling the best in armour and swords in her role as Brienne of Tarth on the show.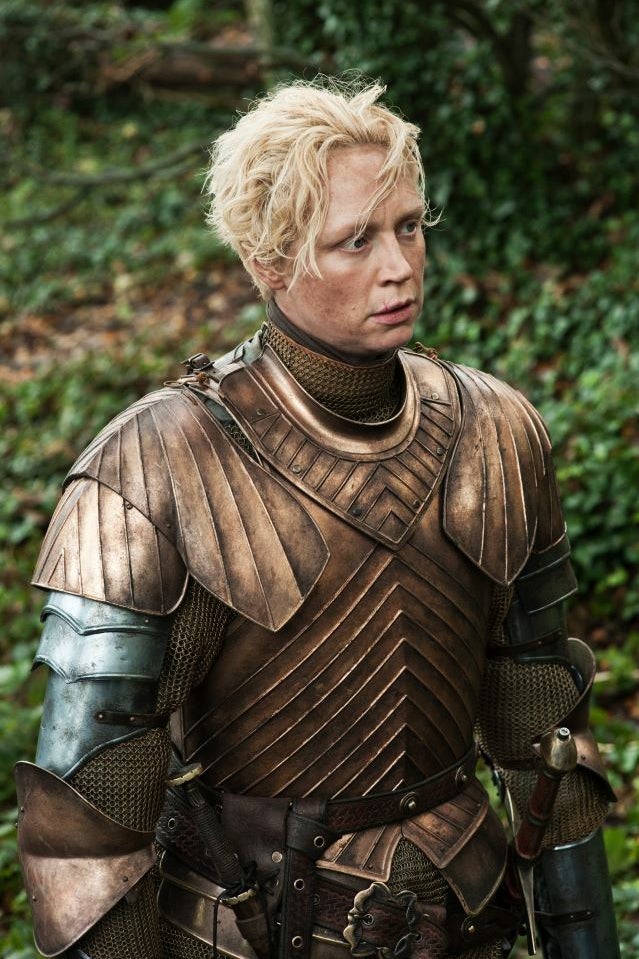 But now she's swapped the bloody streets of King's Landing for a different runway.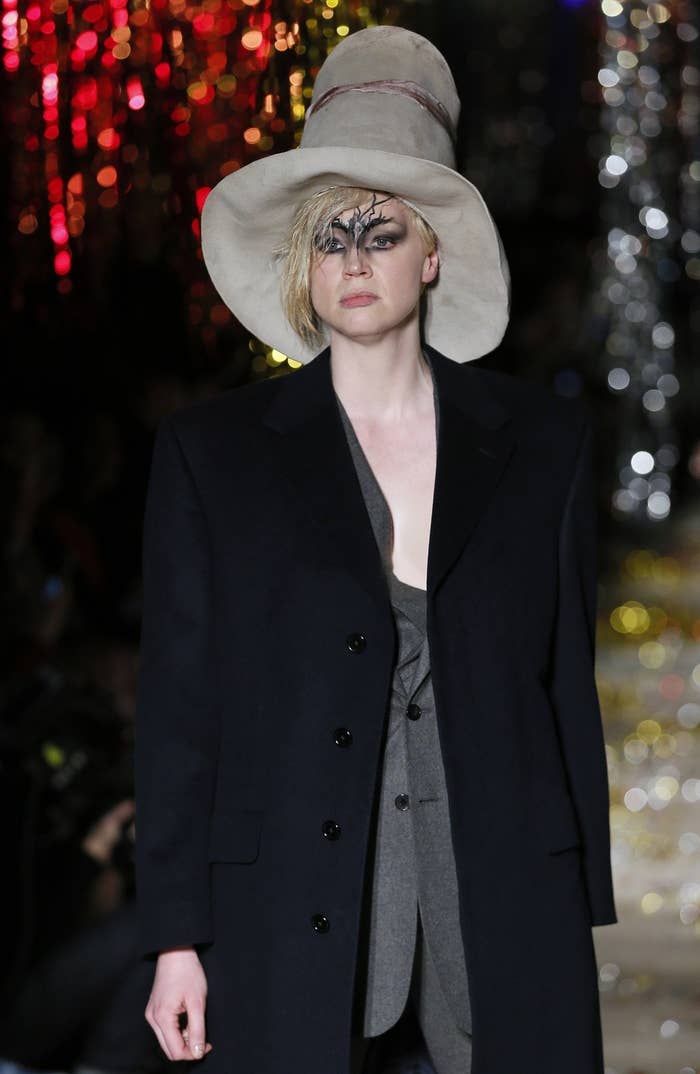 And looked like a total badass to boot.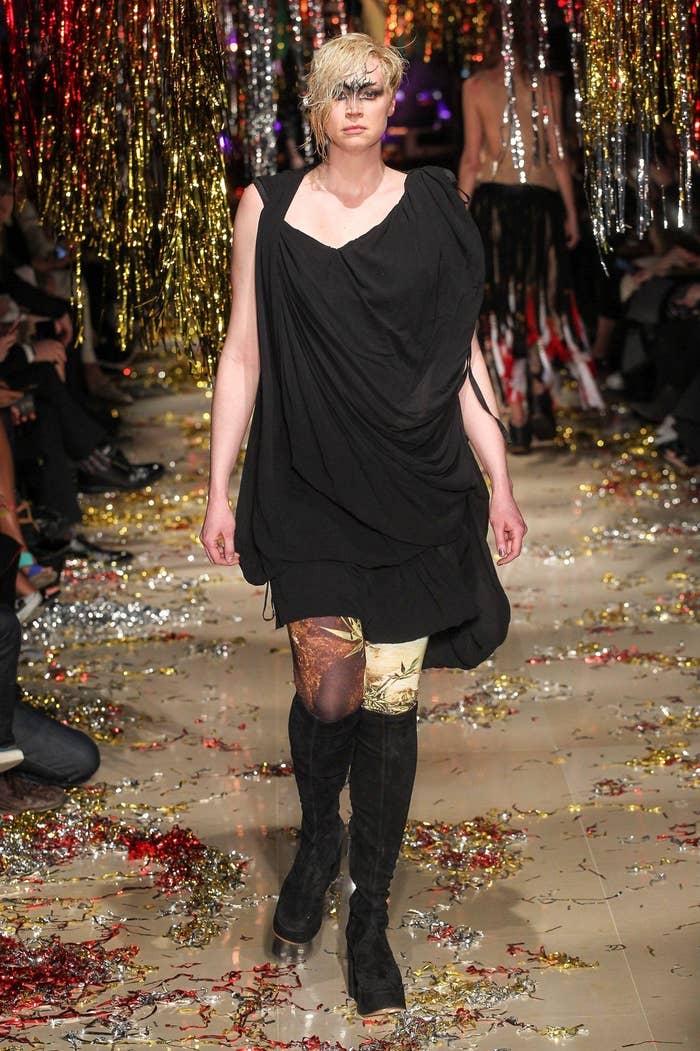 The 6'3" actress was one of Vivienne Westwood's models at Paris Fashion Week this weekend, strutting her stuff in two different looks.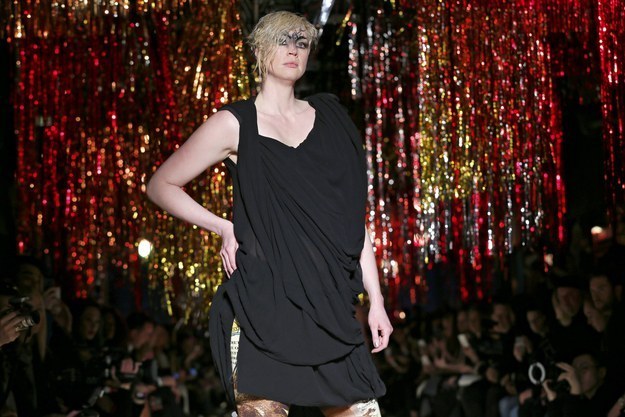 Here she is hanging out backstage with Vivienne herself.
And here she is looking like a total queen in the Autumn/Winter collection.