At the Brit Awards on Wednesday night, Katy Perry performed on stage with what looked like hundreds of backing dancers dressed up as houses.
Look at them all.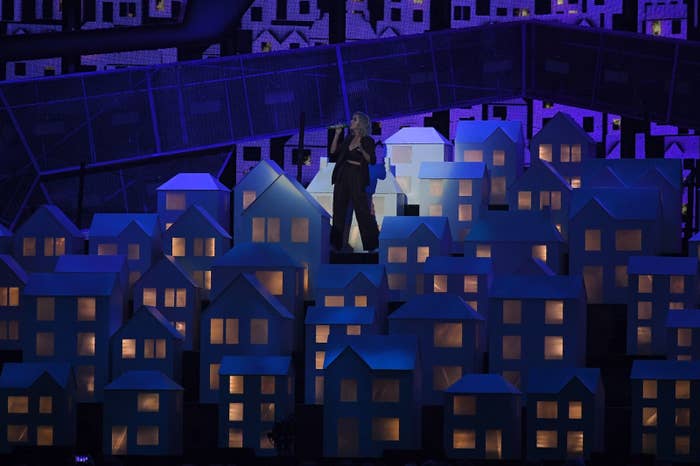 Well, it of course didn't take long for people to start making house-related jokes.
People were having a field day.
So naturally everyone made the same kinds of jokes.
It was a bit hard not to, really.
There were jokes about getting on the property ladder.
And, of course, a lot of references to Brexit.
We were all thinking the same thing, let's be honest.
It's the new left shark.