Here's some background: this weekend Amber Rose hosted her first annual SlutWalk in Los Angeles.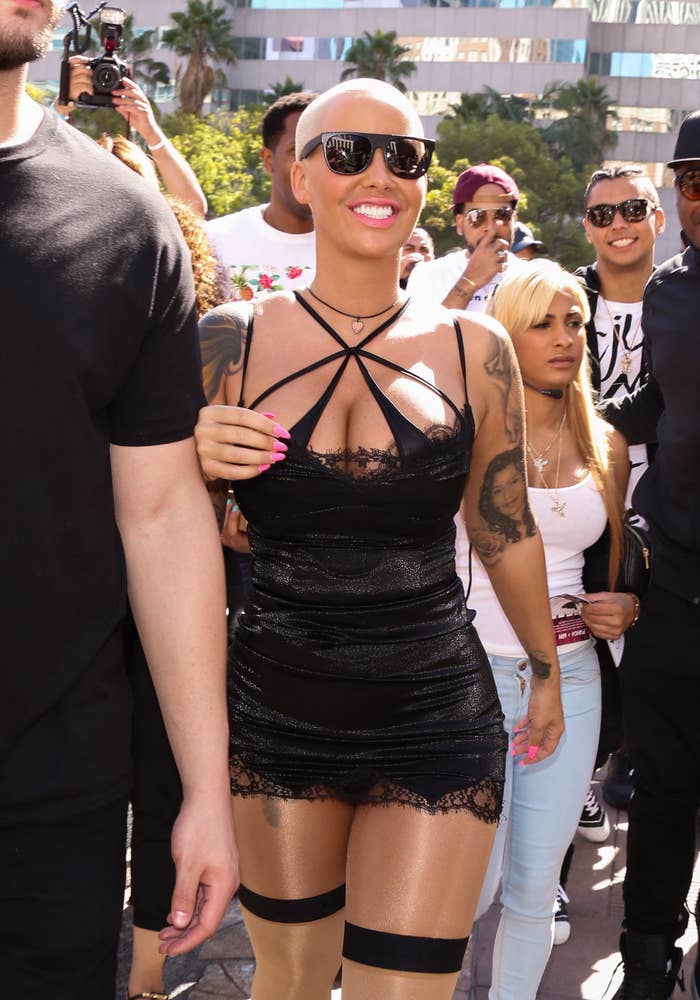 During Rose's emotional speech, she publically forgave former boyfriend Kanye West and ex-husband Wiz Khalifa for their negative comments in the past about her.
After the SlutWalk was done, Rose went about her business, until she posted a photo of her embracing former husband Wiz Khalifa.