It's now officially Spring (unless you live on the East Coast in which case there's snow EVERYWHERE), so naturally Starbucks has a new Frappuccino to go with the season.
From today until March 26 —in the U.S., Canada and Mexico— Starbucks is offering a Crystal Ball Frappuccino, that will allegedly tell your fortune. 🔮
The colorful Frapp is caffeine-free and made with a creme base that's infused with peach flavor. Then a turquoise sparkle (the syrup) is added that creates the "marble" effect. It's all topped off with some crunchy colorful sprinkles.
Browsing through Instagram, most of the Crystal Ball Frapps looked exactly like the pictures Starbucks was using...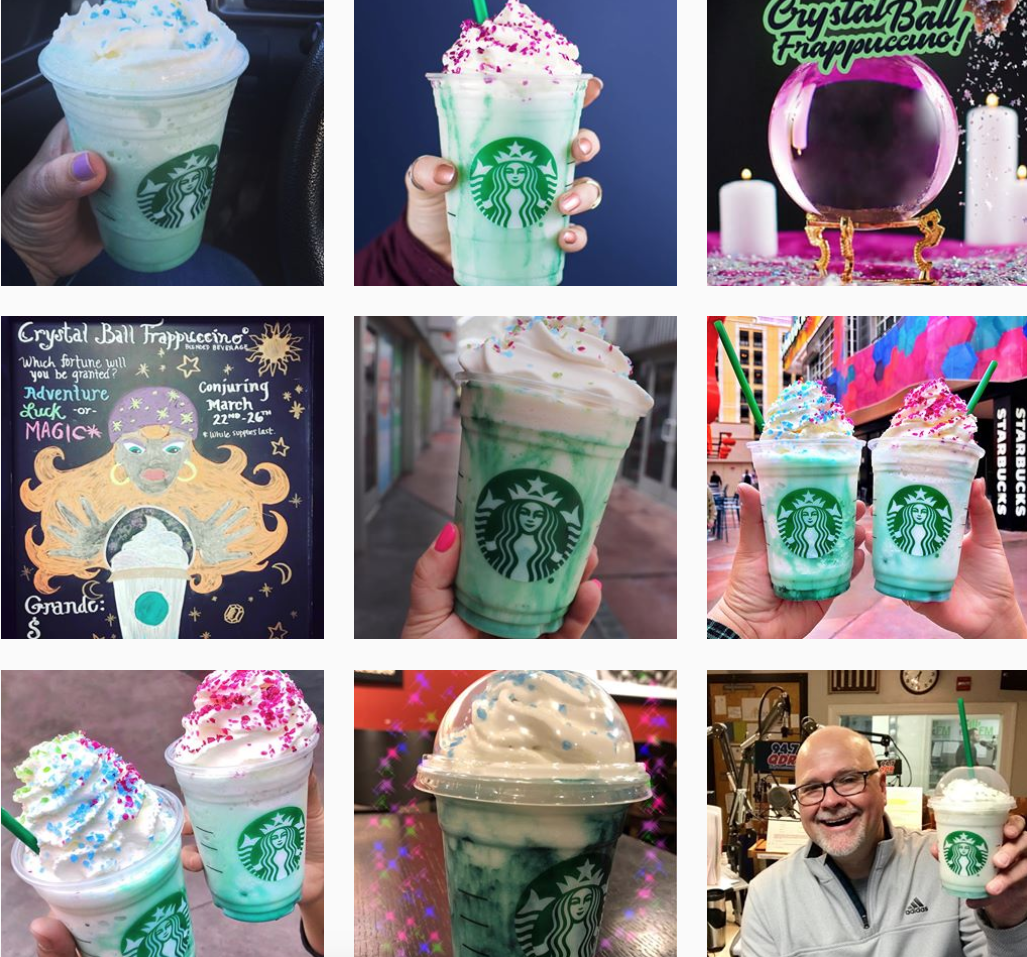 But when I got mine...I was disappointed.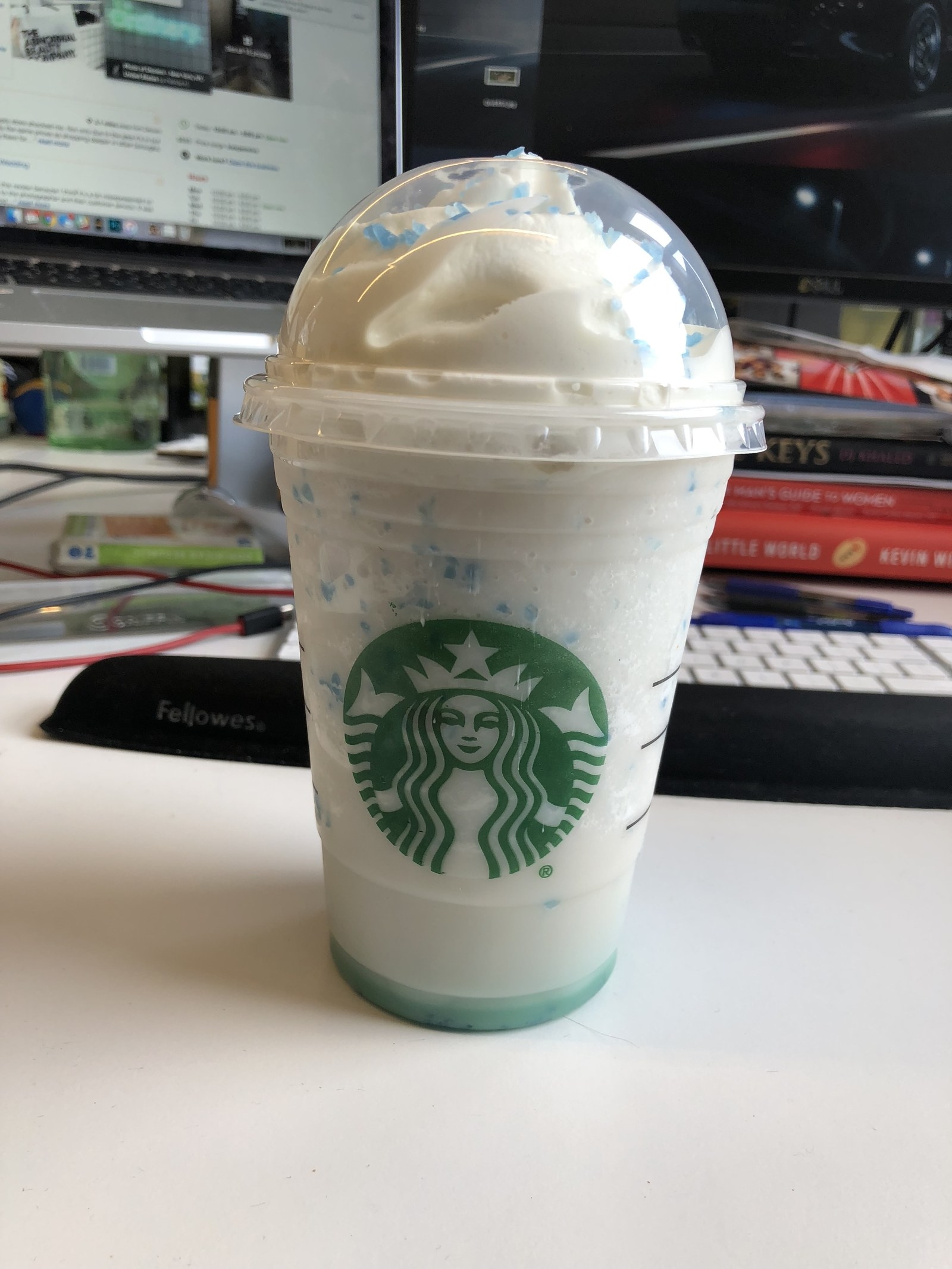 So even though mine didn't look like the pictures, I thought that it tasted pretty good.
And so you don't just have to take my word for it, I asked my colleague Michelle what she thought of it:
TL;DR: This ain't no Unicorn but if you like a candy crunch and peach flavor, then you're ~destined~ to love this one too. But here's my reality versus expectations...🤔