17 Instances Of TV Couples Referencing Earlier Moments That Are Just *Chef's Kiss*
'Tis the season for Easter eggs!
1.
On Gilmore Girls, when Rory picked up the cornstarch and reminded Dean of the box she shoplifted after their first kiss: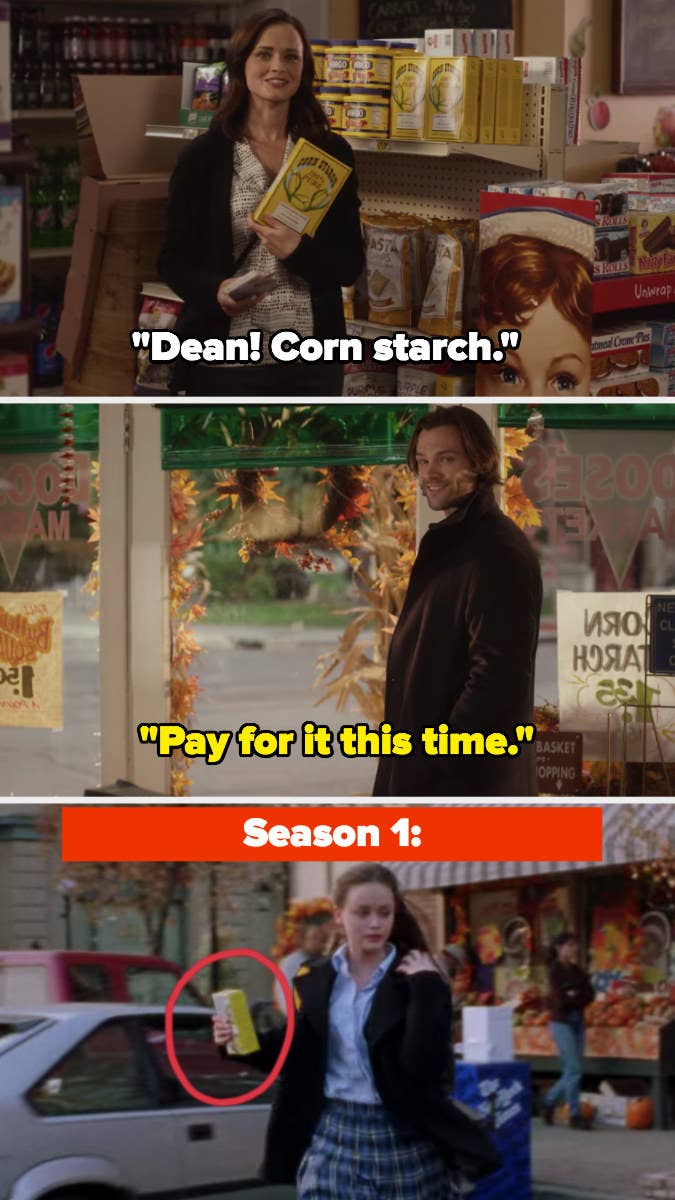 2.
On Schitt's Creek, when the Jazzagals sang "Simply the Best" at David and Patrick's wedding, calling back to Patrick serenading David with the song in Season 4: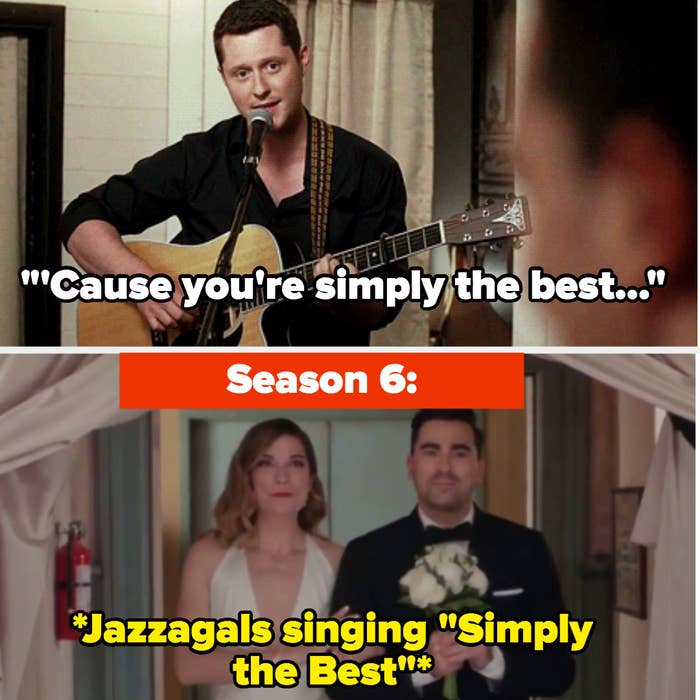 3.
On Brooklyn Nine-Nine, when Jake made a familiar joke about Amy's butt being "the bomb" on their wedding anniversary: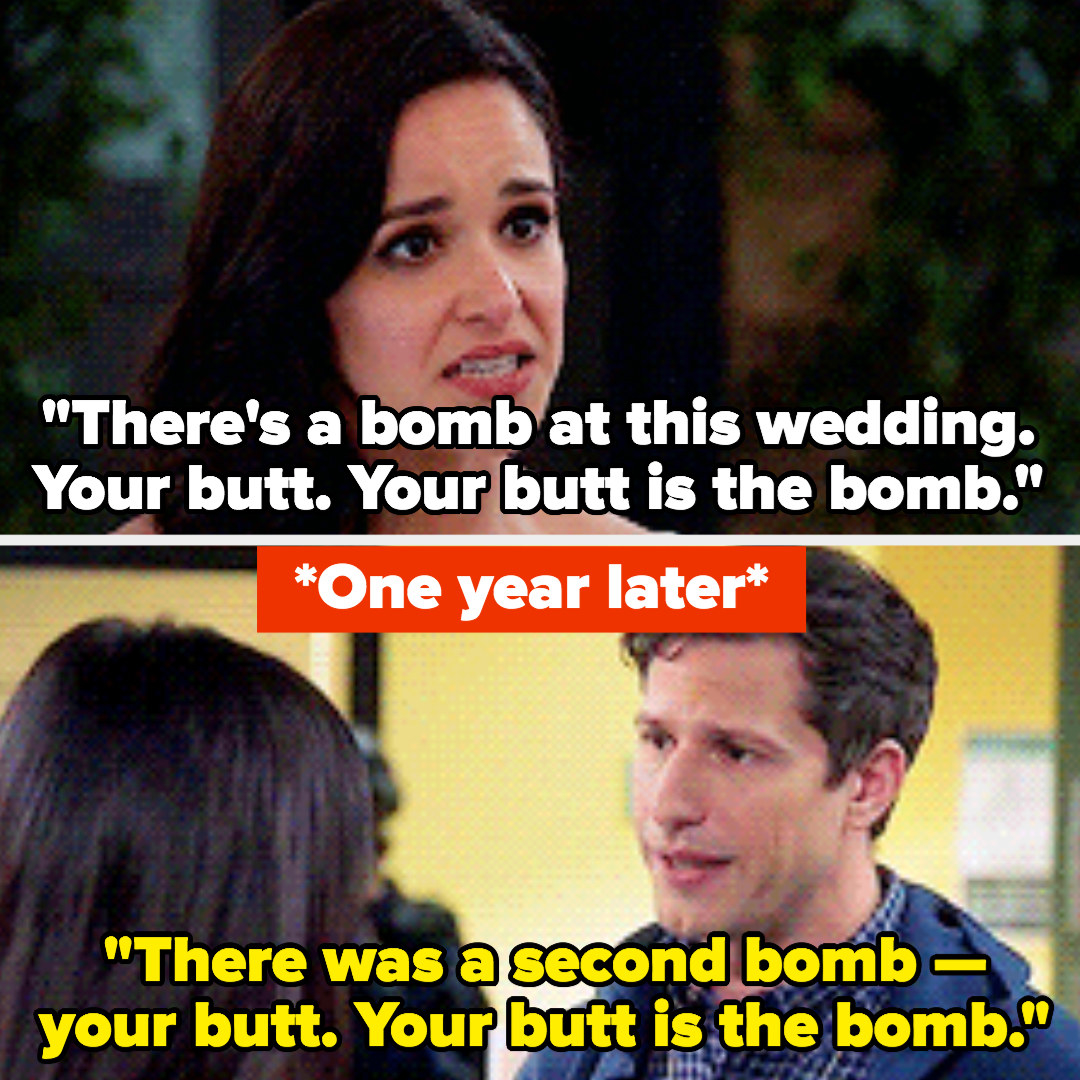 4.
On One Tree Hill, when Lucas and Peyton greeted each other after the championship game and called back to their Season 1 banter: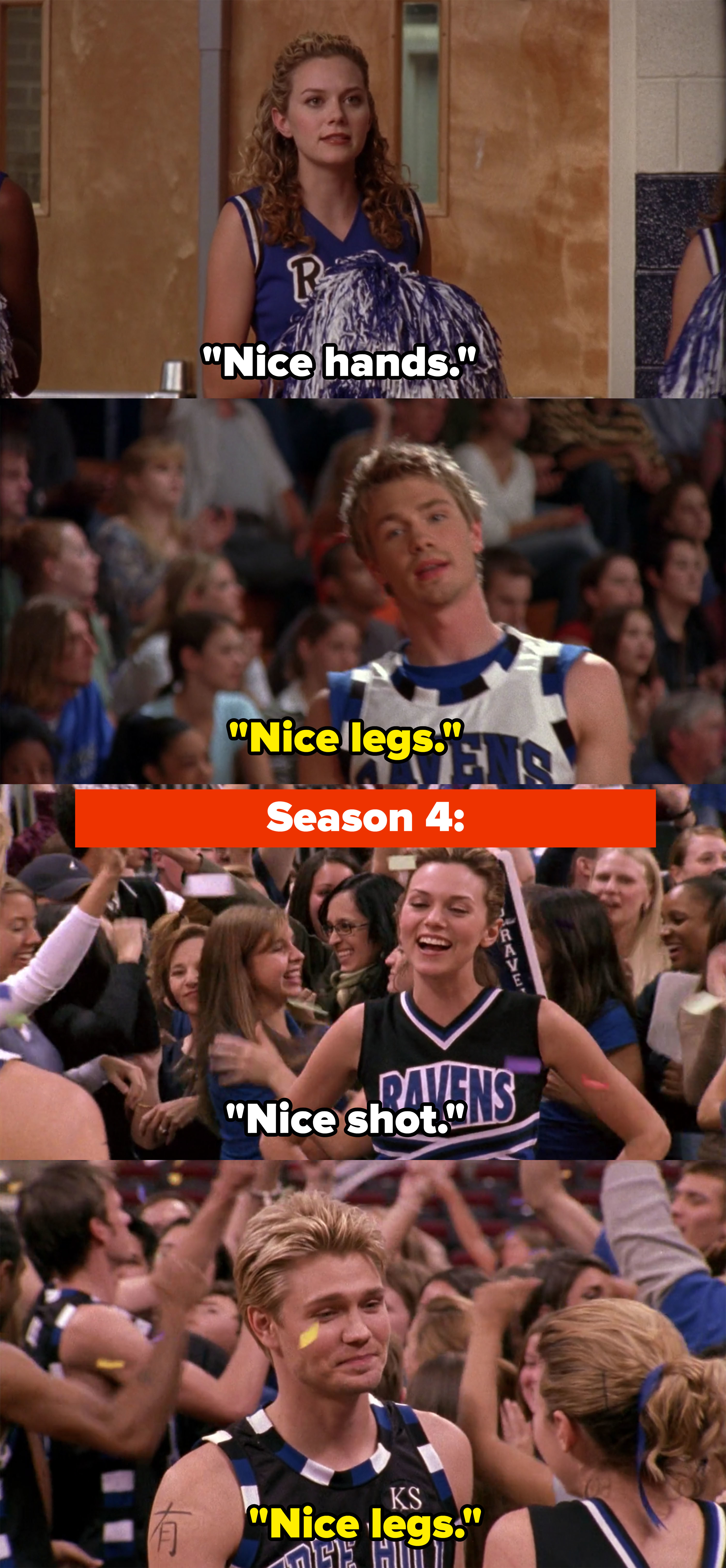 5.
Also on One Tree Hill, when Nathan and Haley called back to their "don't say I never gave you anything" catchprase:
6.
On New Girl, when Nick sang "(I've Had) The Time Of My Life" to cheer Jess up in Season 1 and then the same song played in the background when he proposed to her in Season 7: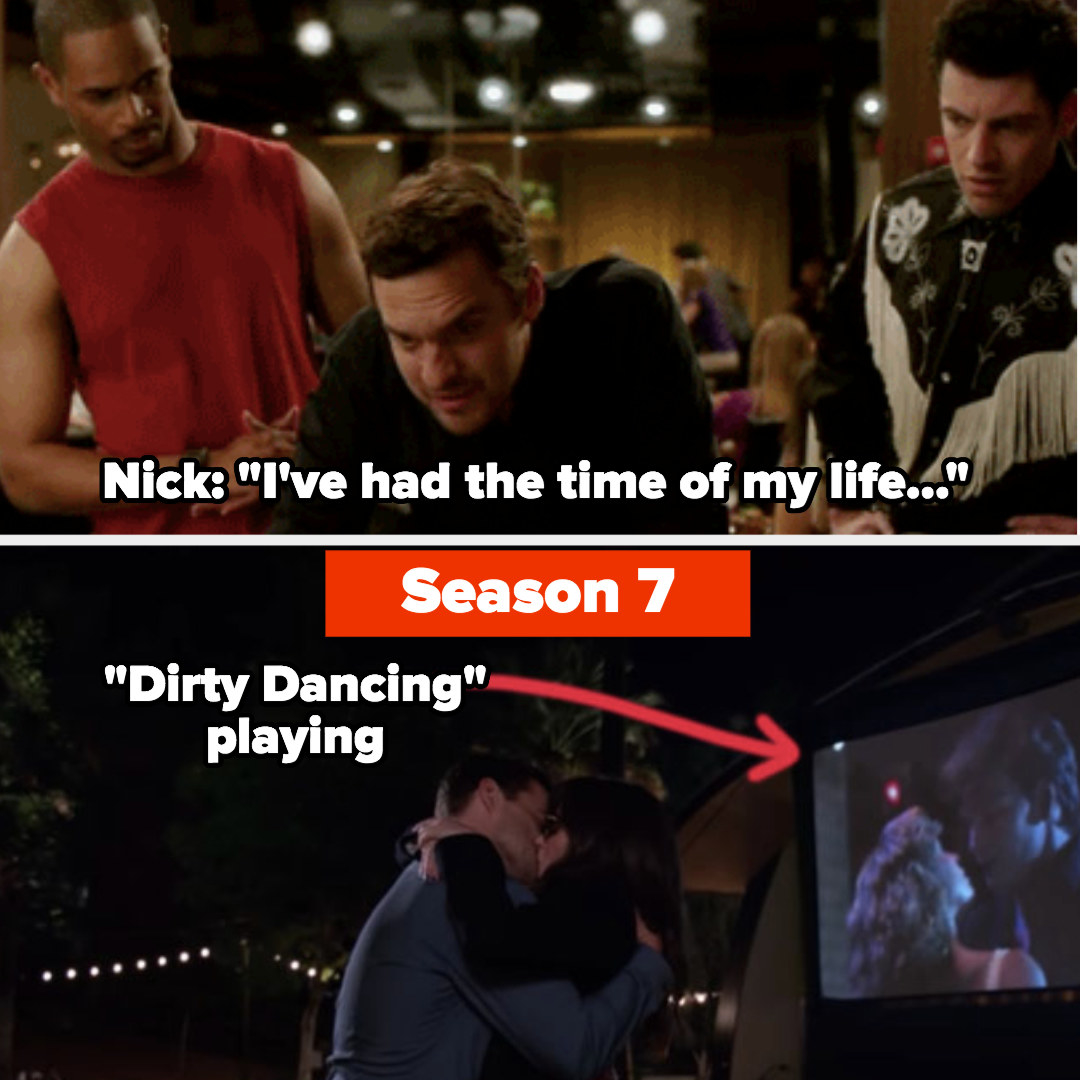 7.
On Elite, when Omar and Ander called each other "Andrés and Román," referring back to when they pretended not to know each other at a party to keep their relationship a secret in Season 1: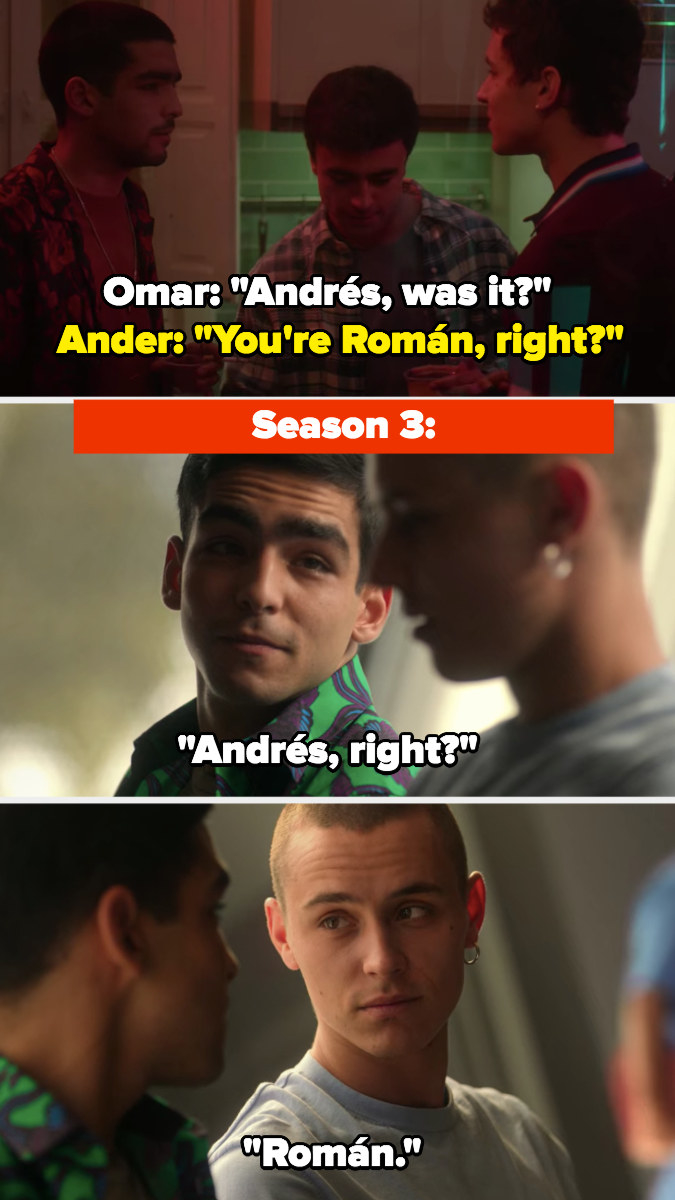 8.
Also on Elite, when Guzmán dropped into Nadia's family's store to "buy asparagus" the way he did in Season 1:
9.
And on Elite, when Carla asked Samuel if he would bring macaroni when he visited her, referring back to the meal they shared at his apartment in Season 2: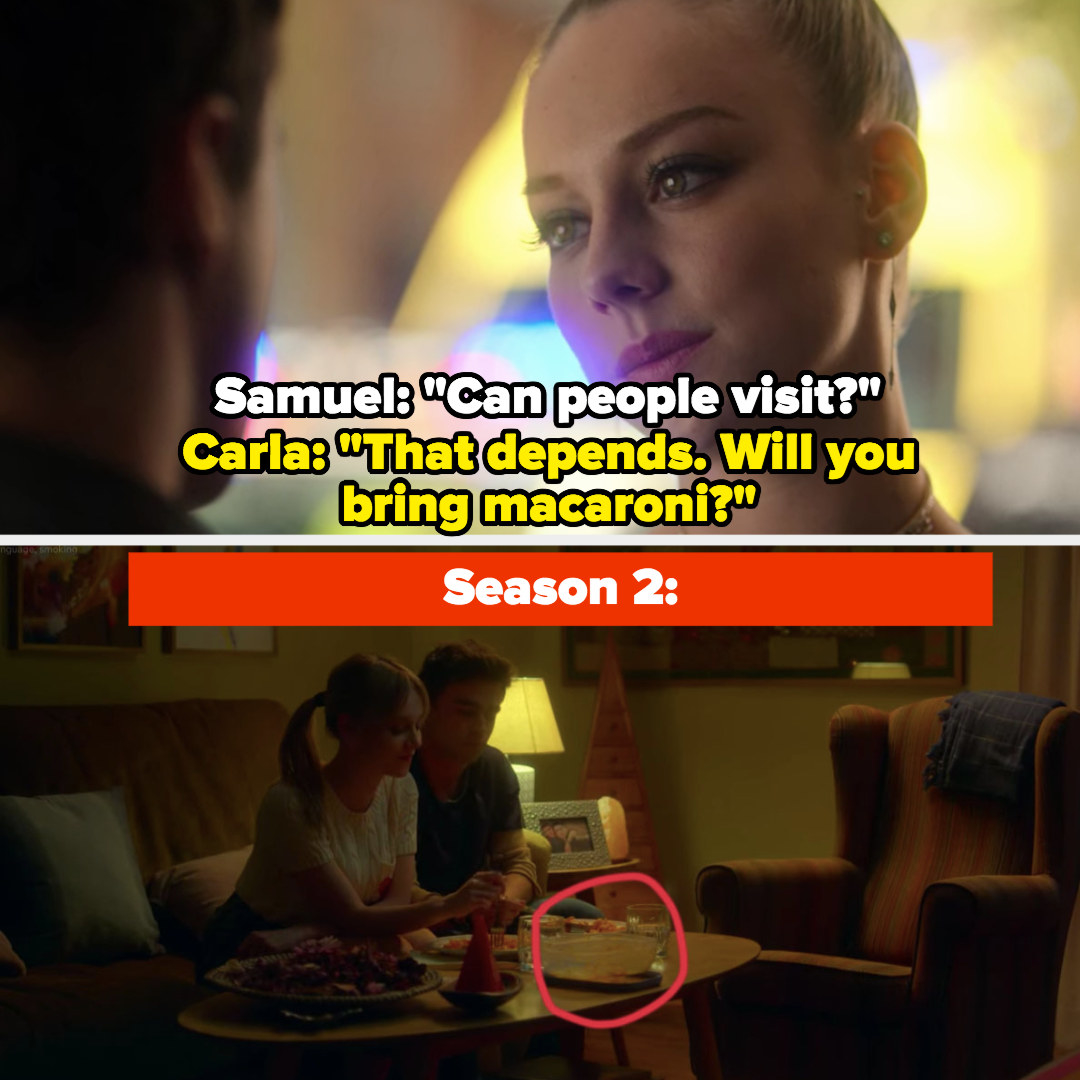 10.
On The O.C., when Ryan did an impression of himself, calling back to the first time he and Marissa met: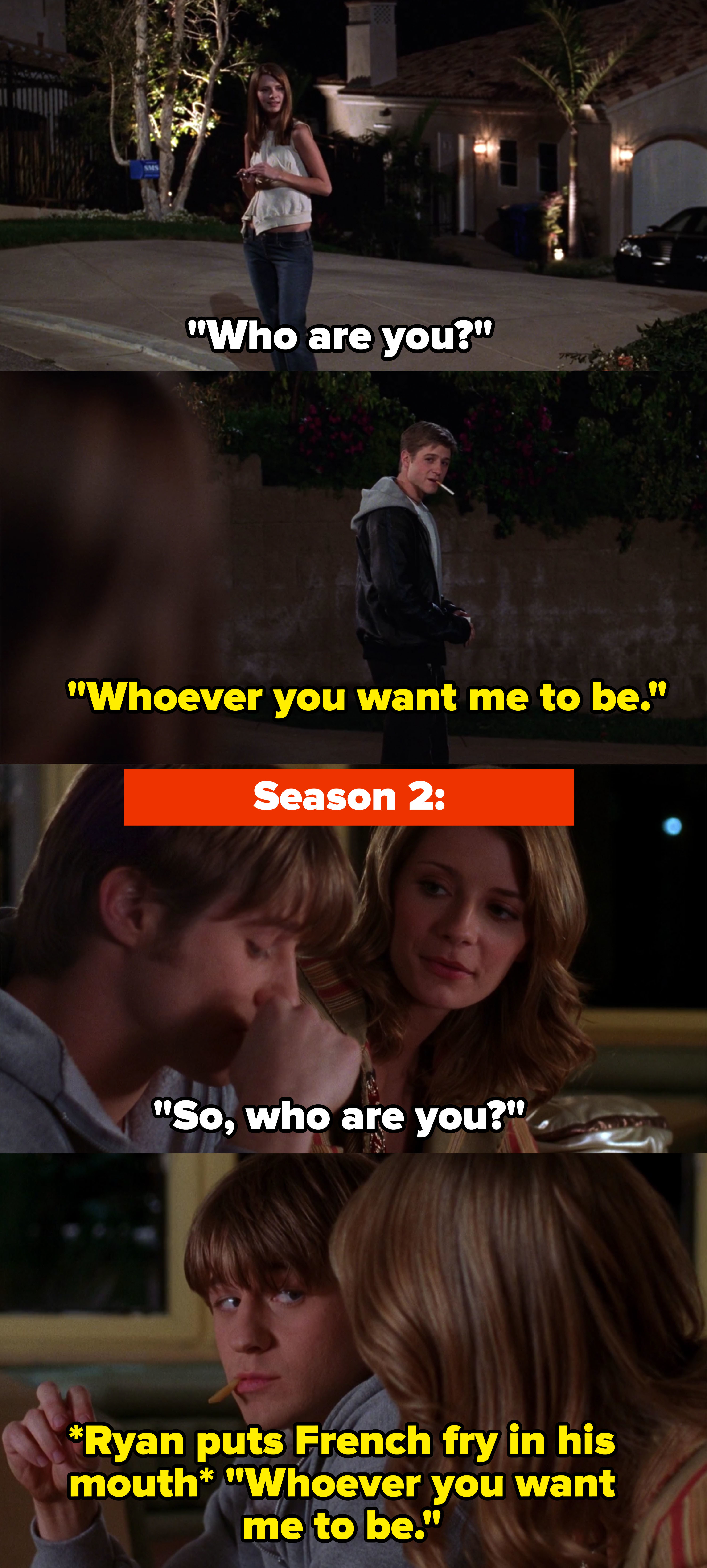 11.
On Degrassi: The Next Generation, when Eli asked Clare if anyone had ever told her she had pretty eyes, calling back to their first scene together:
12.
On Degrassi: Next Class, when Maya's last line was to Zig, paralleling his first line to her: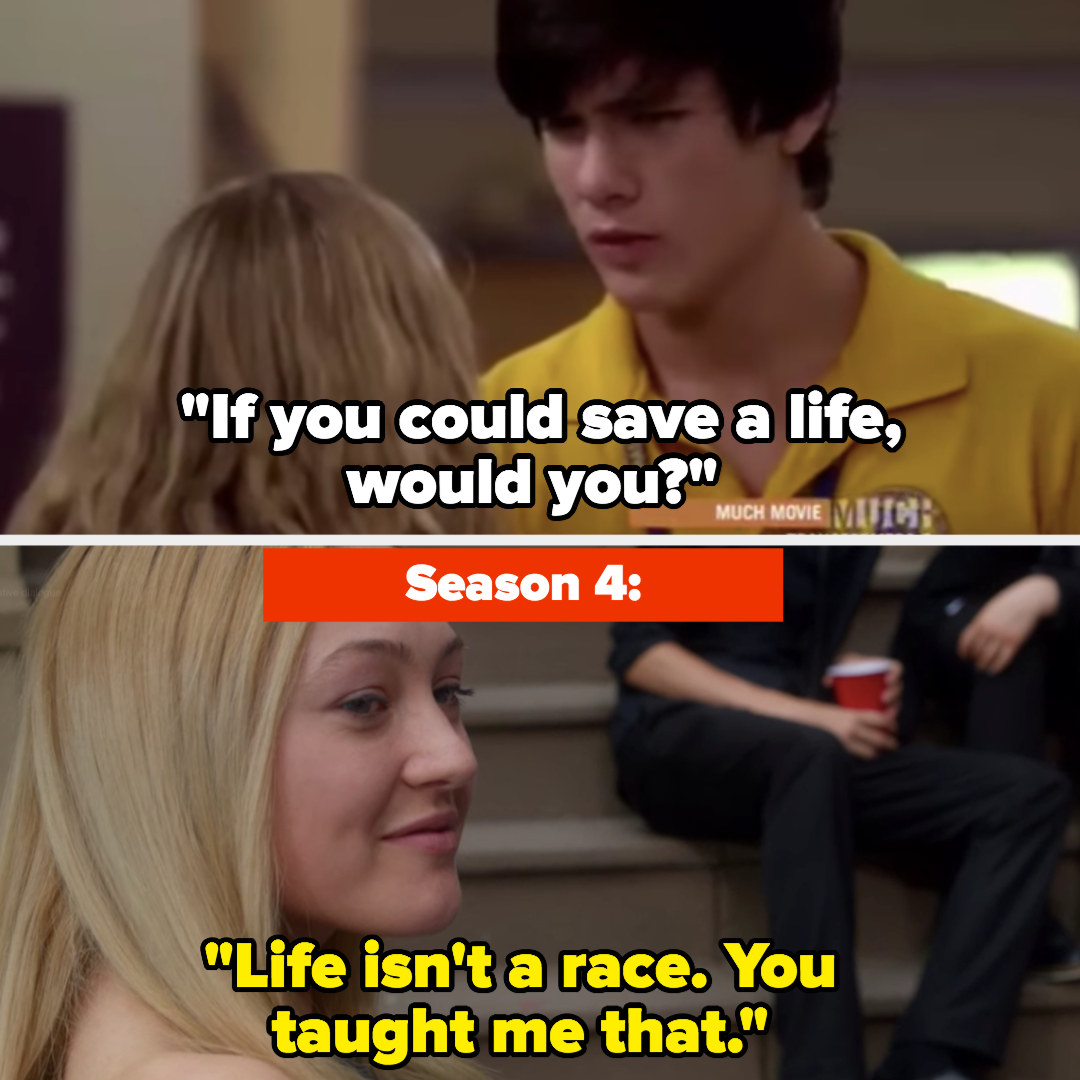 13.
Also on Degrassi: Next Class, at graduation, when Miles and Maya called back to their relationship from seasons earlier: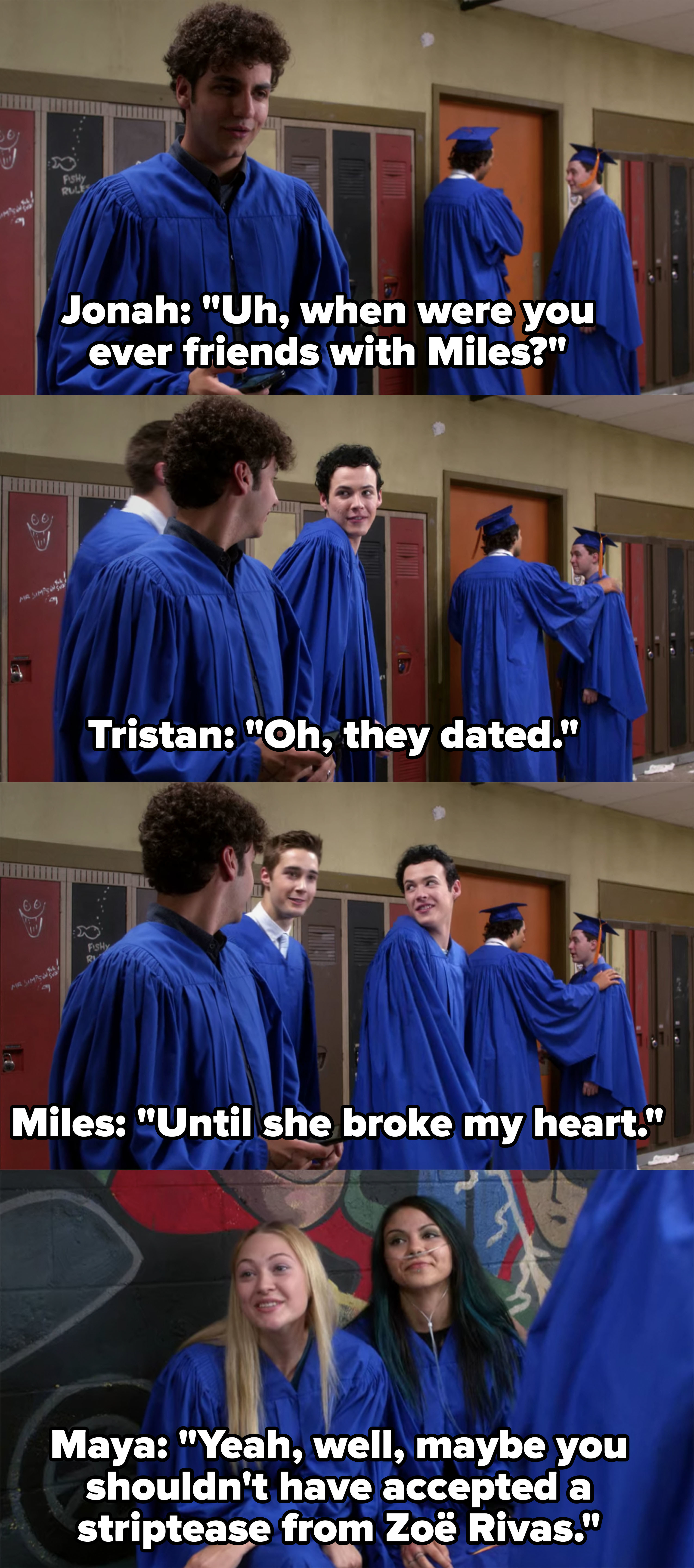 14.
On Riverdale, when they showed Archie "proposing" to Betty as a little kid, the same story he told at the beginning of Season 1: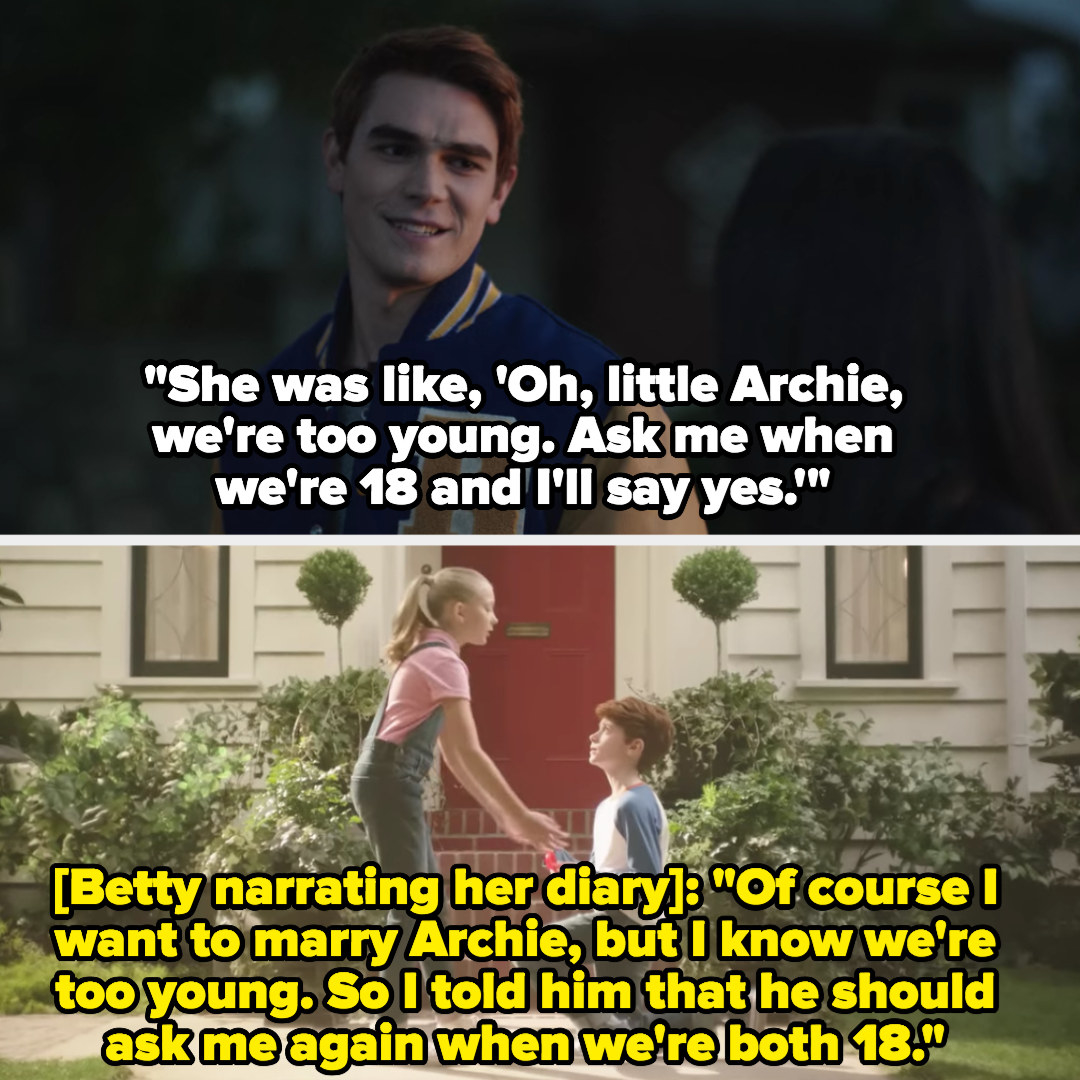 15.
On Ginny & Georgia, when Ginny and Marcus had this perfect parallel: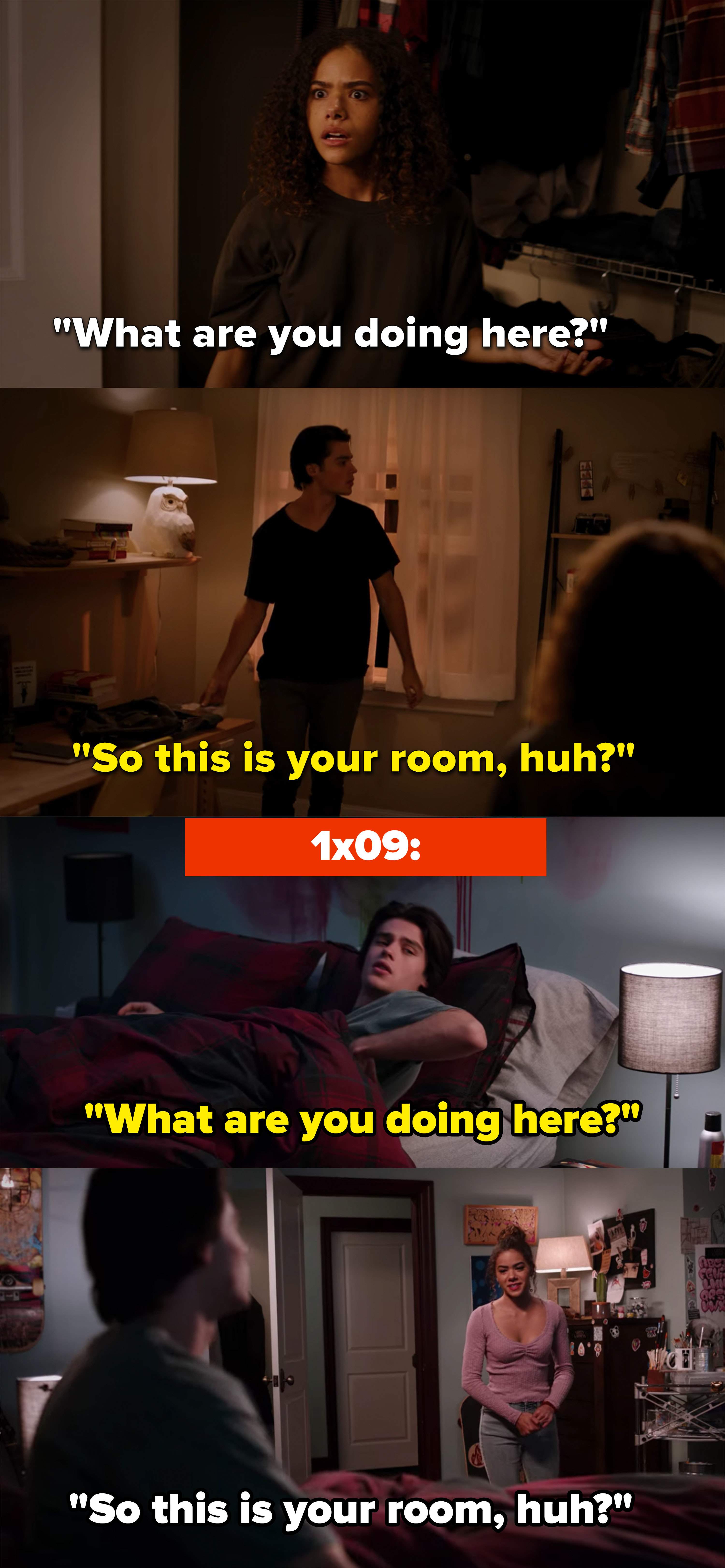 16.
On Wynonna Earp, when Nicole found the couch she and Waverly shared their first kiss on and proposed to Waverly: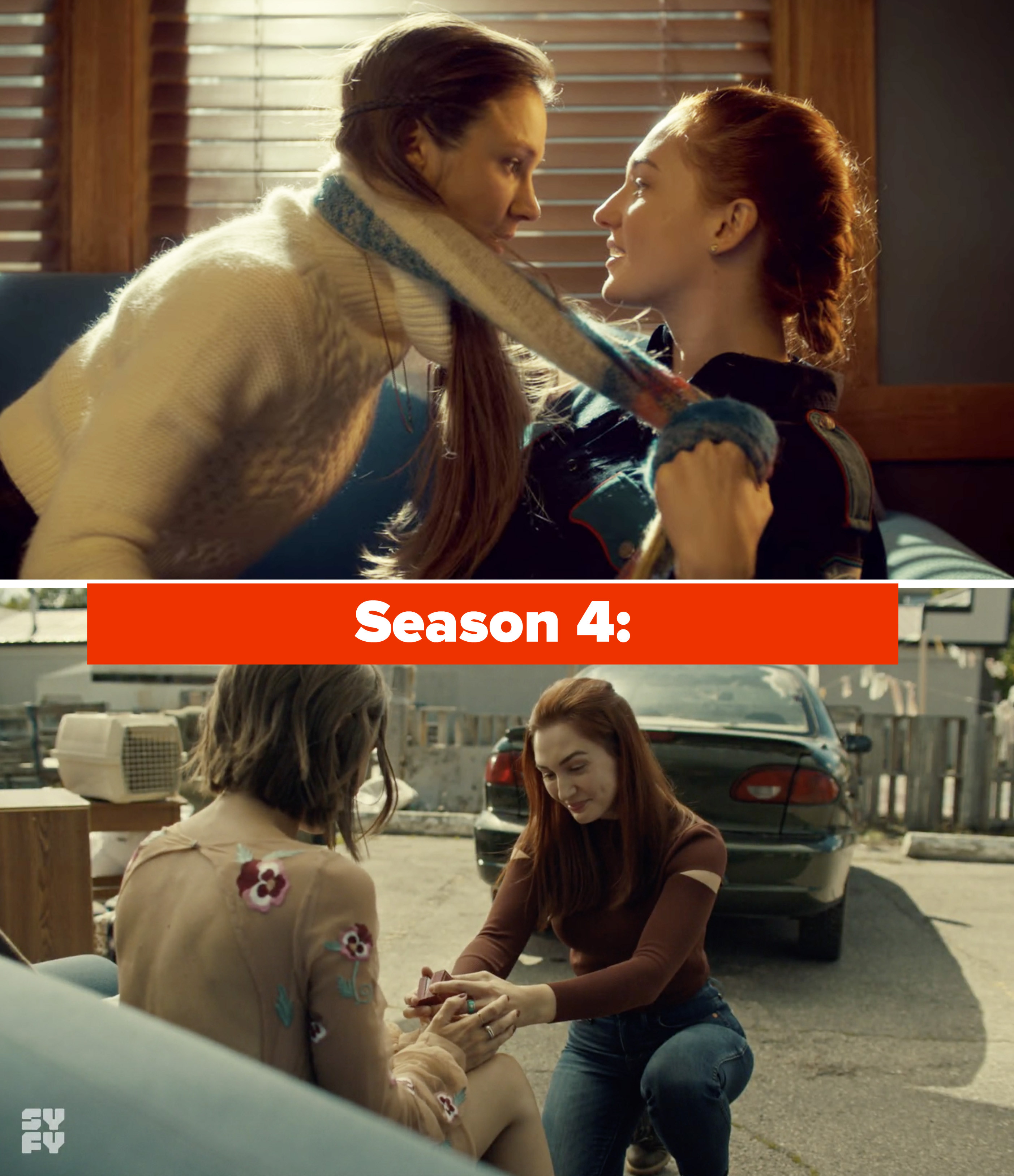 17.
And finally, on How I Met Your Mother, when Ted showed up to Robin's apartment with the blue French horn in the finale: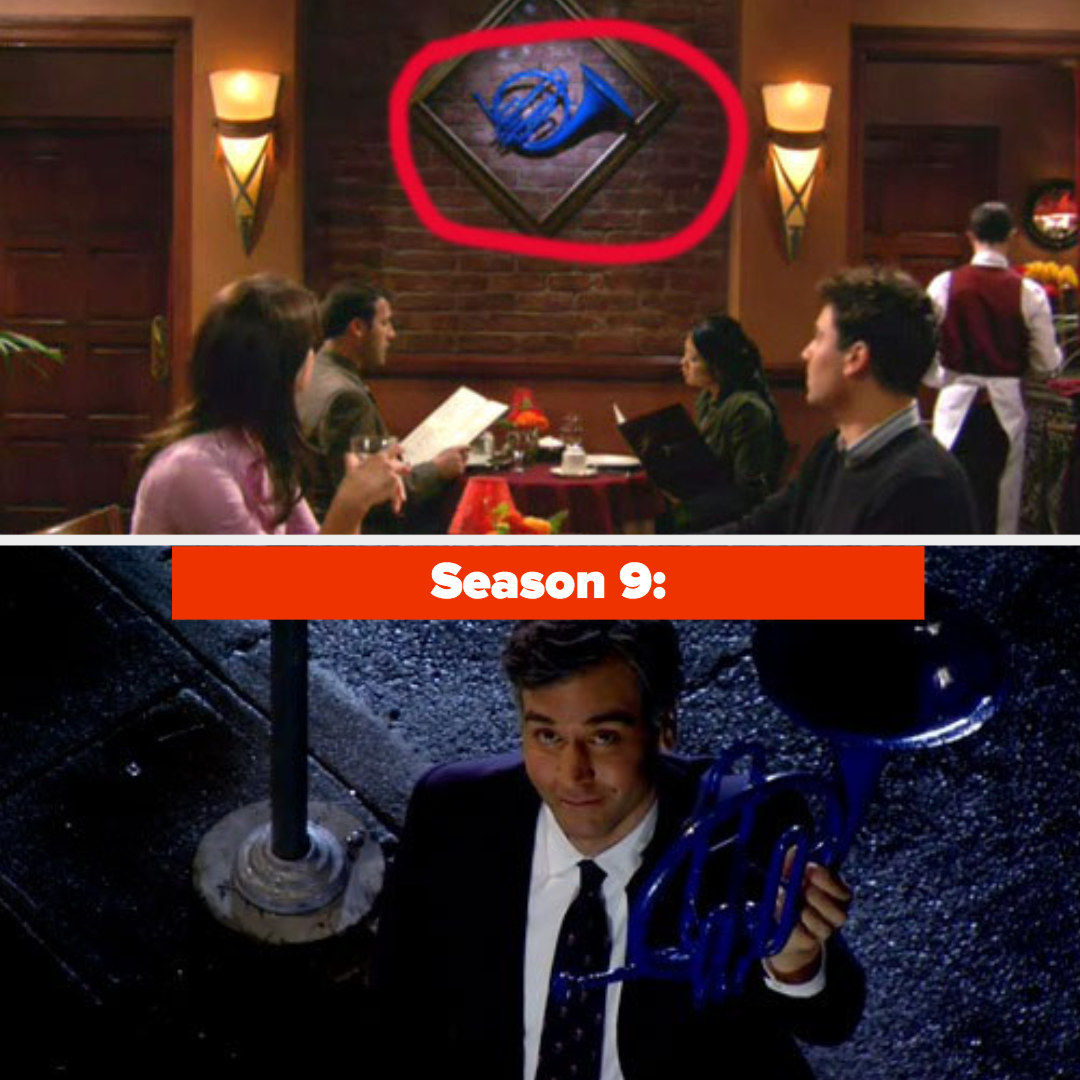 Have you noticed any other TV couple callbacks like this? Tell us in the comments!