One of my favorite things about teen dramas is how utterly ridiculous the romances can get.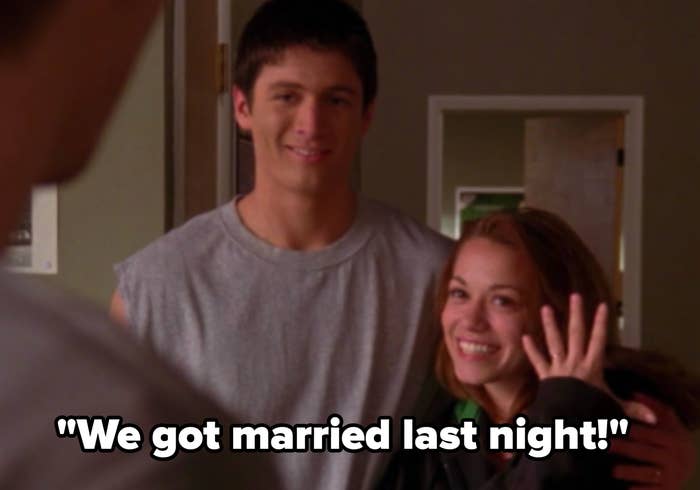 Sometimes, even when we love a TV couple, they just need to be humbled a ~little~ bit.
Here are 19 times teen shows roasted their own couples:
Spoilers ahead!!!
1.
First, on Riverdale, when Jughead overheard Archie and Veronica hooking up and said what we were all thinking: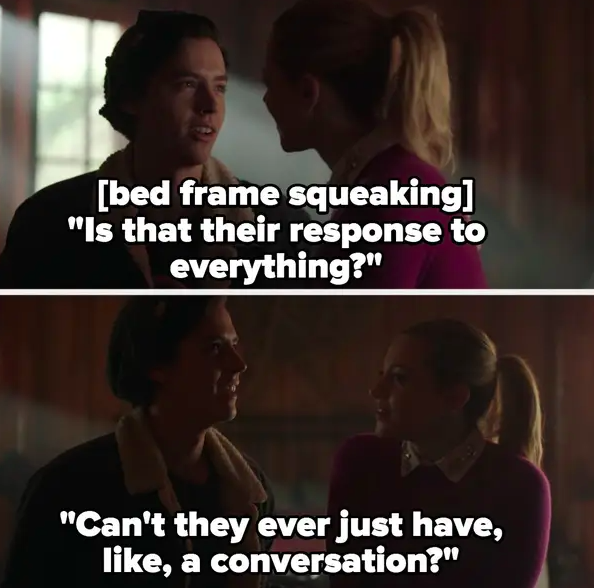 2.
And when Veronica came right back at Betty and Jughead later in that episode of Riverdale: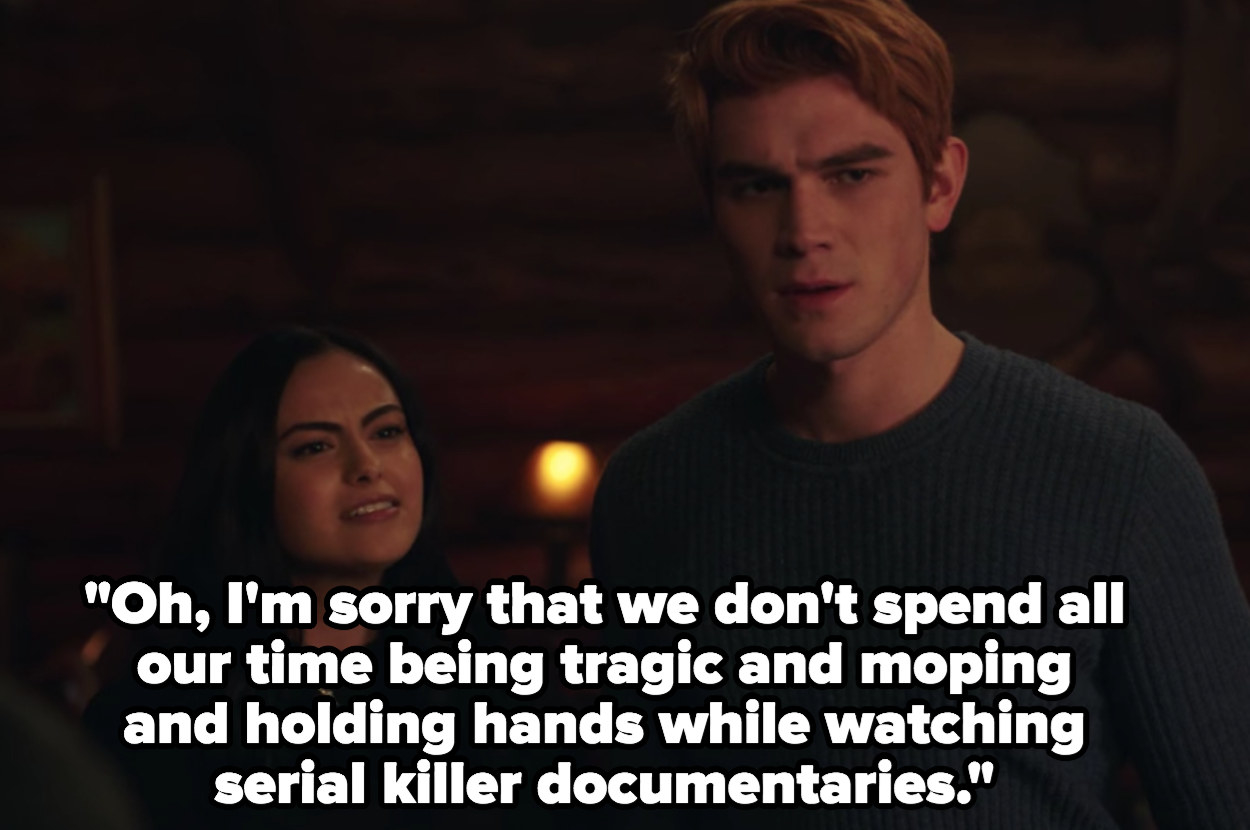 3.
On The O.C., when Summer made some points about Ryan and Marissa's dramatic relationship: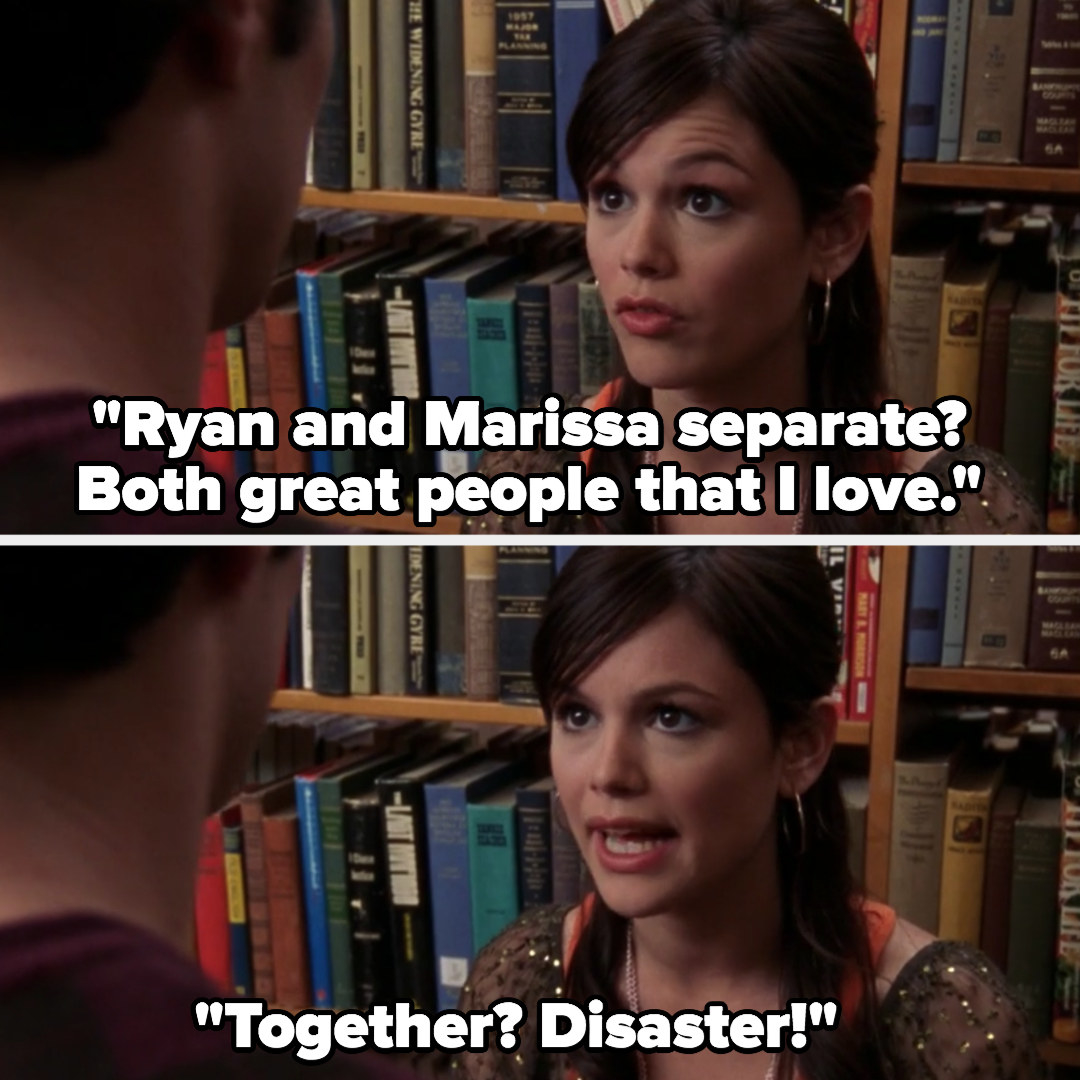 4.
On Ginny & Georgia, when Marcus made this very appropriate face in reaction to Hunter's song about Ginny: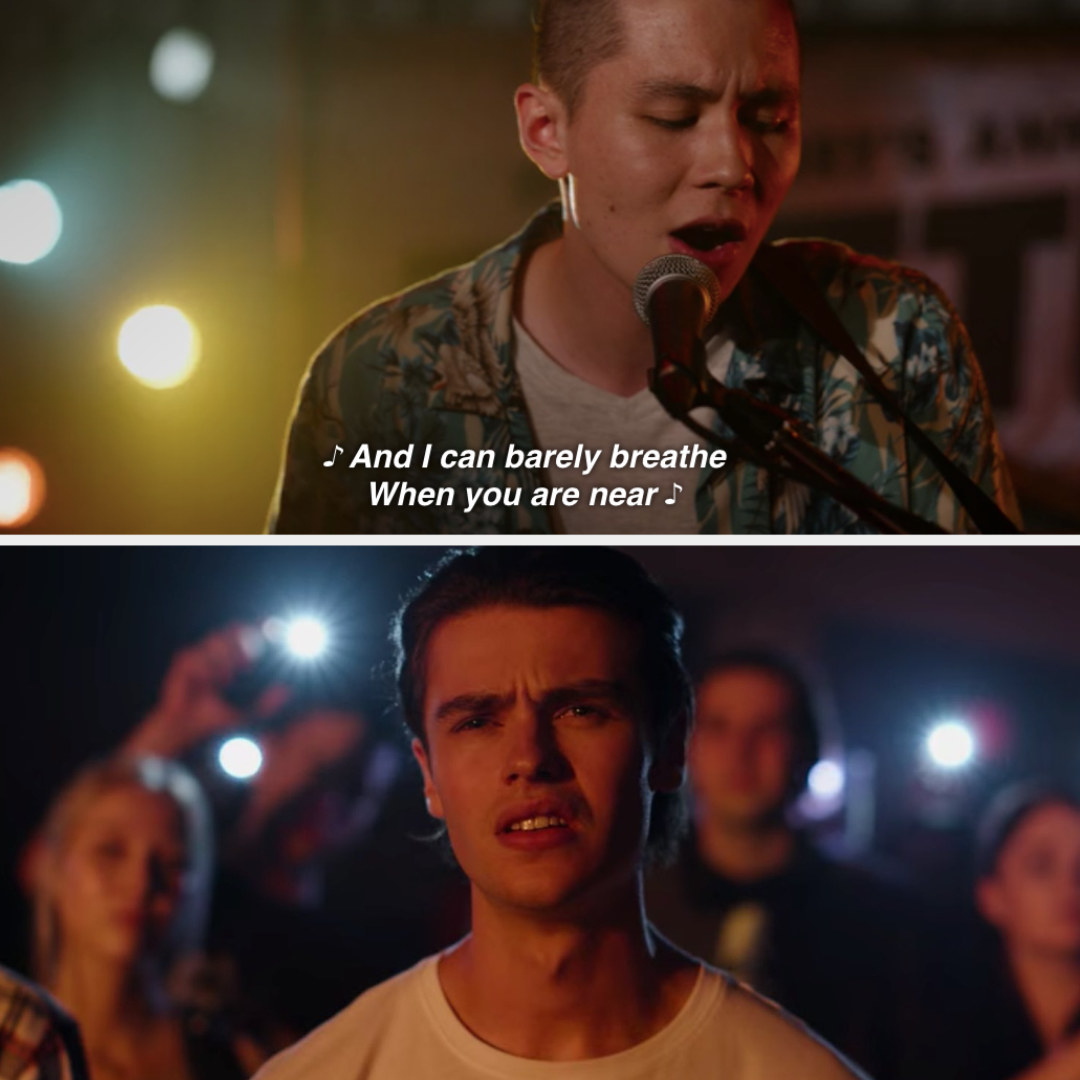 5.
On Pretty Little Liars, when Maya said what needed to be said about Paige and Emily's relationship:
6.
On Glee, when Rachel rudely, but accurately, summed up Sam and Quinn: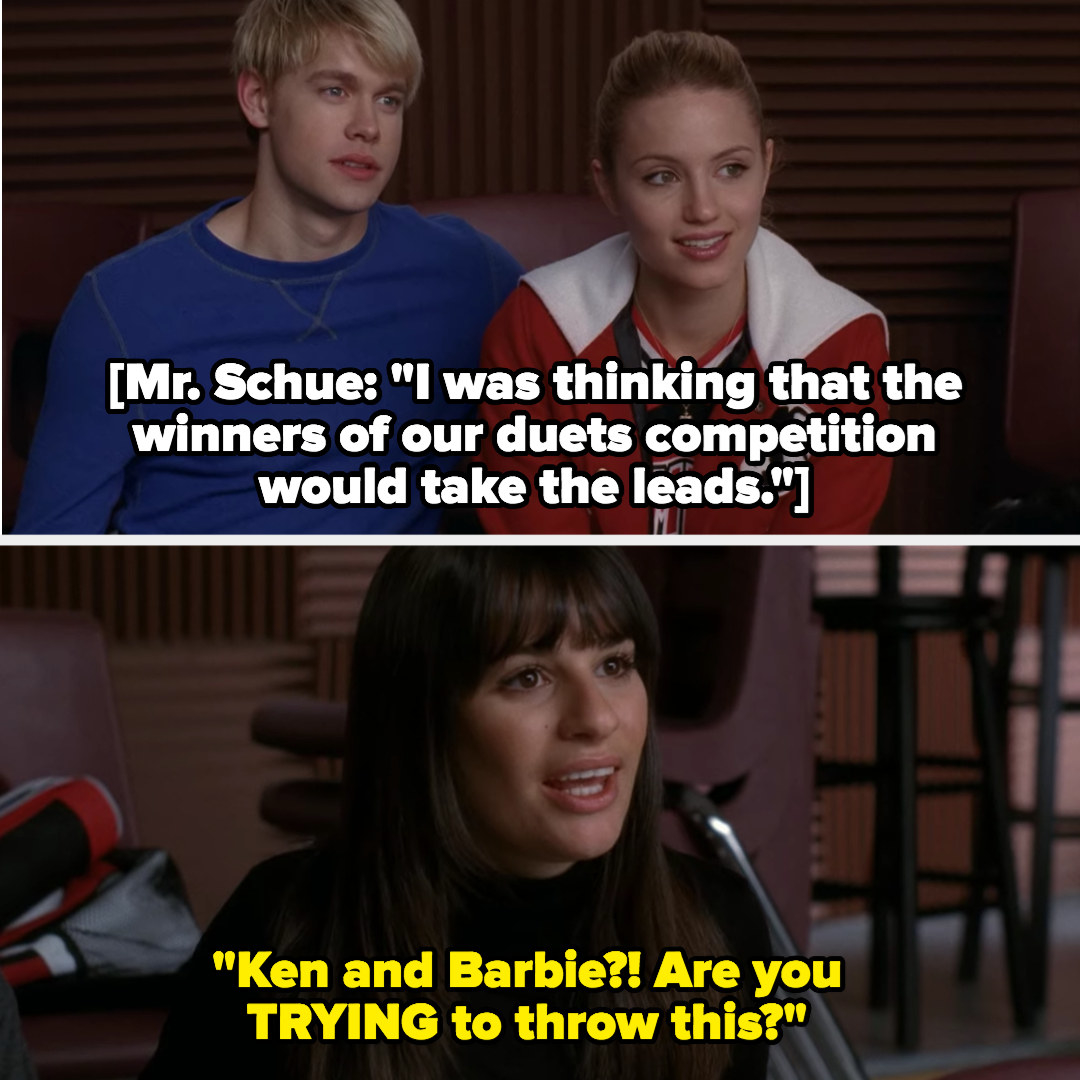 7.
On Gossip Girl, when Blair made her feelings about Dan and Serena's relationship very clear: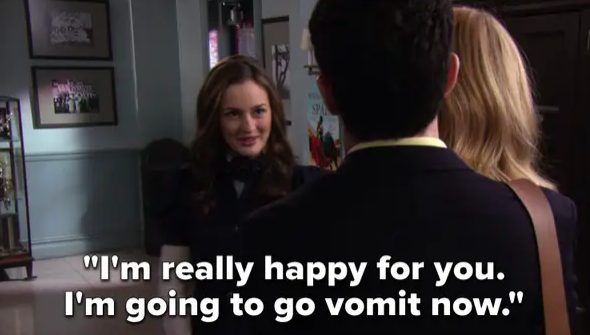 8.
Also on Gossip Girl, when Chuck roasted Nate and Serena's very big problems:
9.
When Angel was absolutely NOT a Buffy and Riley shipper on Buffy the Vampire Slayer:
10.
On Gilmore Girls, when Lorelai was not exactly #TeamJess: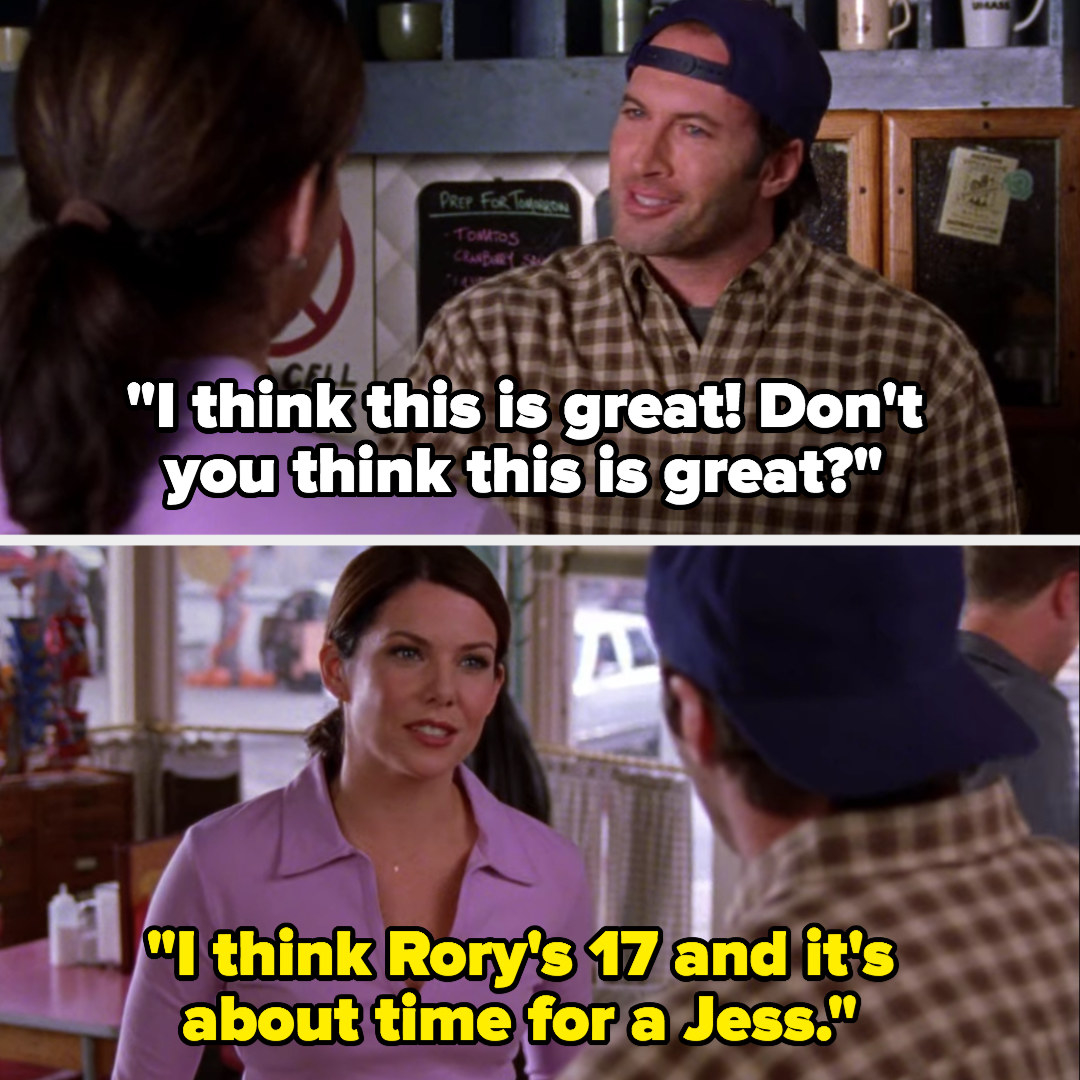 11.
On Legacies, when Josie rightfully came for Landon and his relationship with Hope: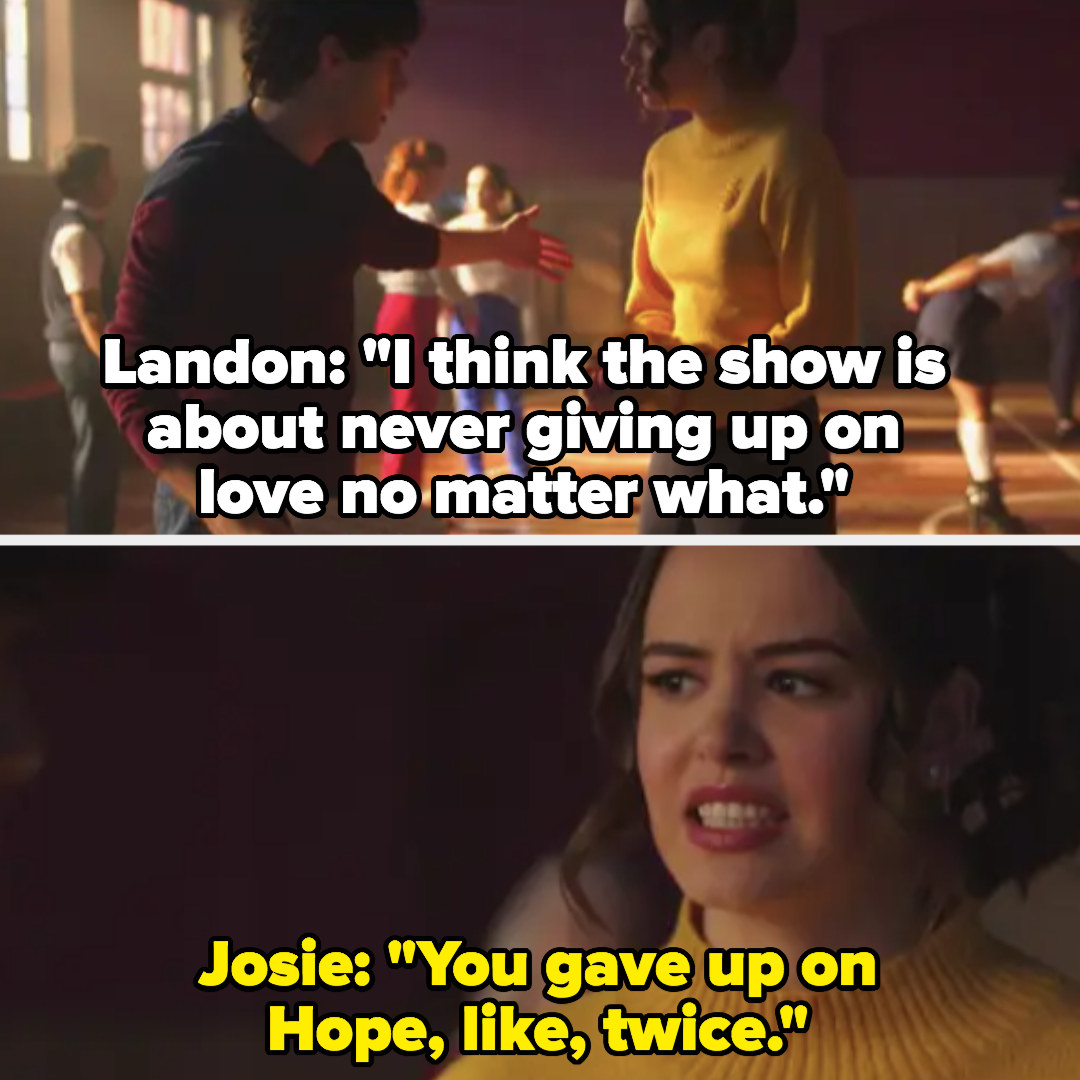 12.
On Degrassi: The Next Generation, when Alli and Jenna enjoyed some gossip about Eli and Clare's latest breakup: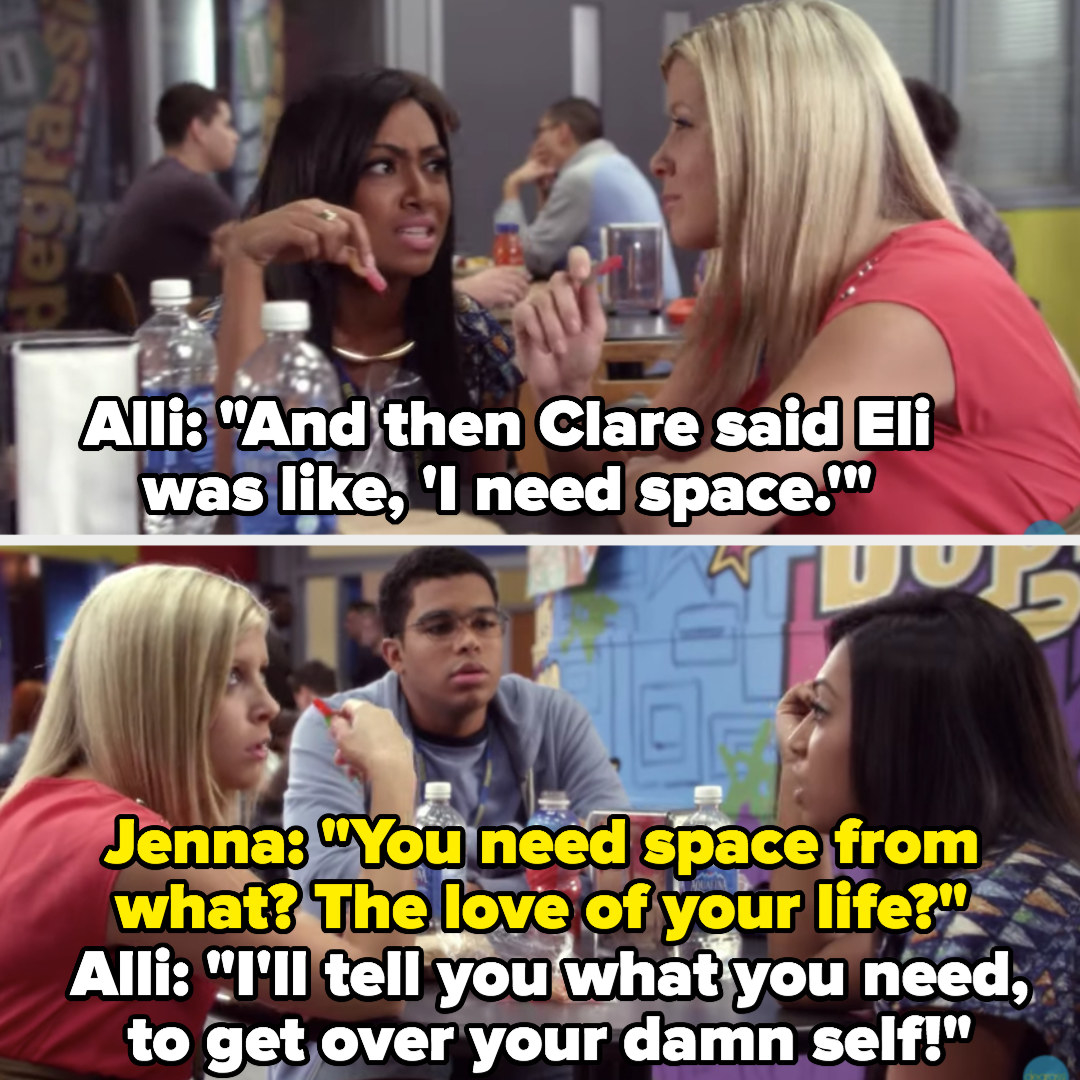 13.
On Degrassi: Next Class, when not even the characters shipped Miles and Tristan: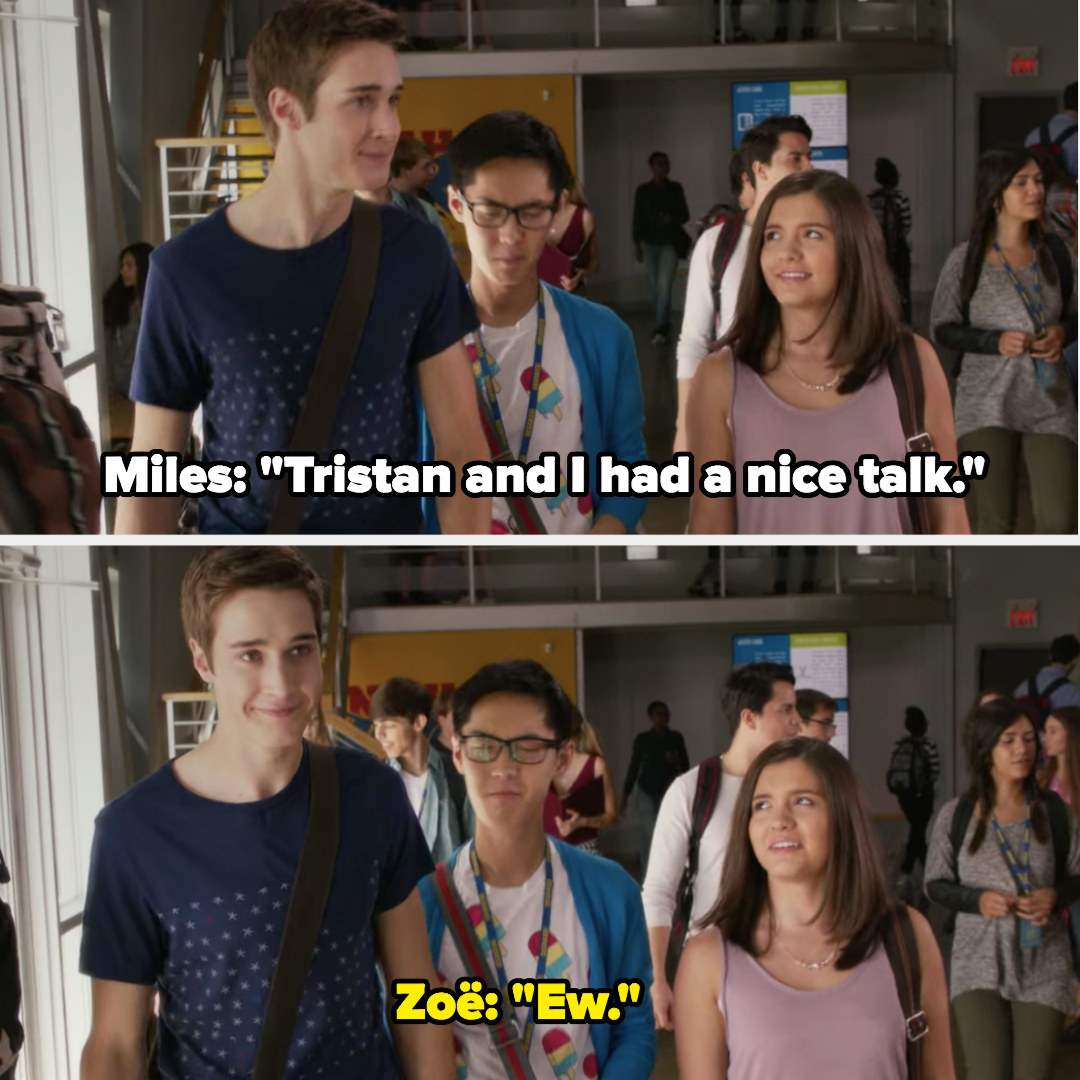 14.
On One Tree Hill, when Haley didn't exactly give Brooke and Lucas her ringing endorsement: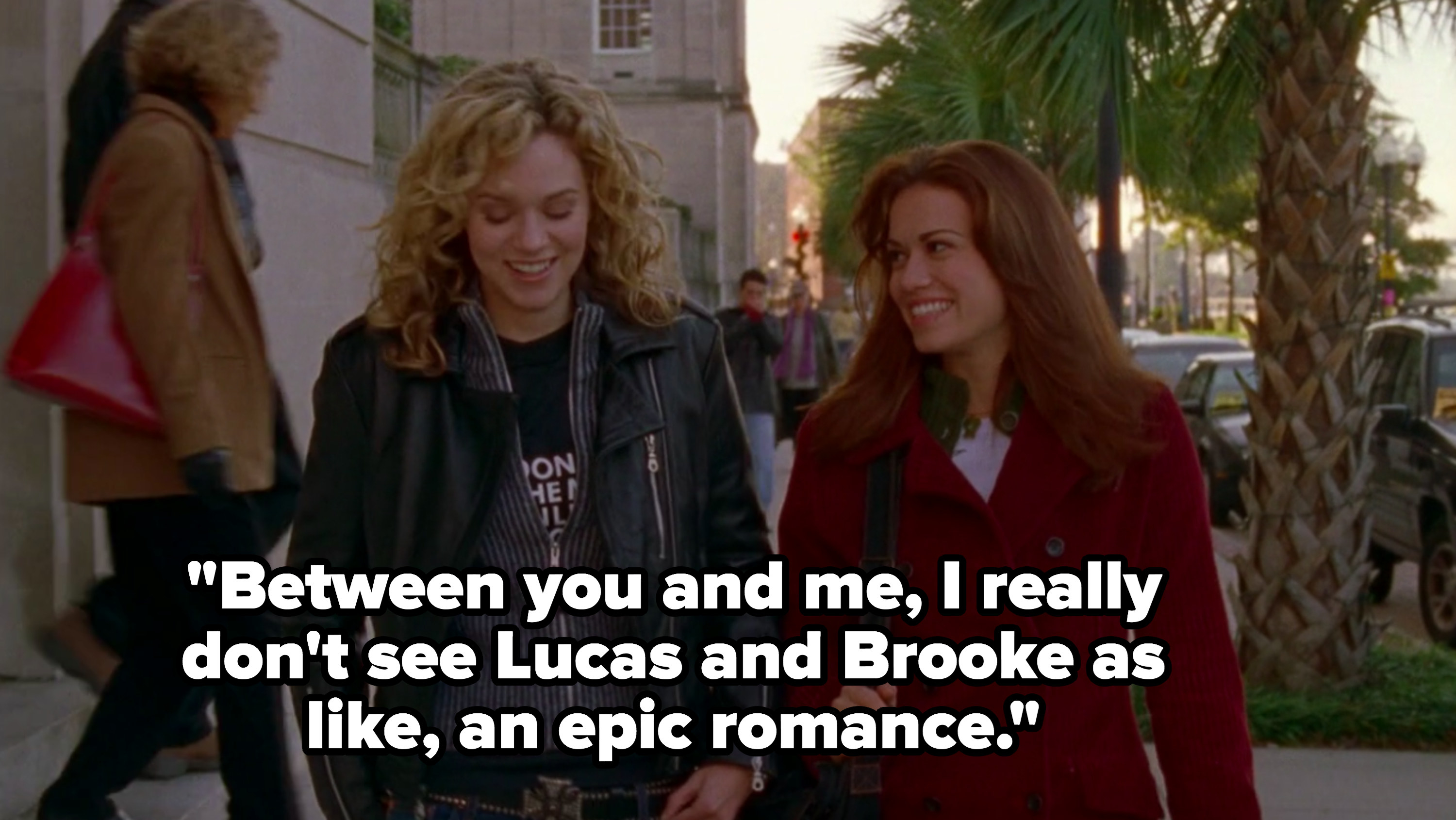 15.
And when Haley also roasted Lucas' entire love life on One Tree Hill: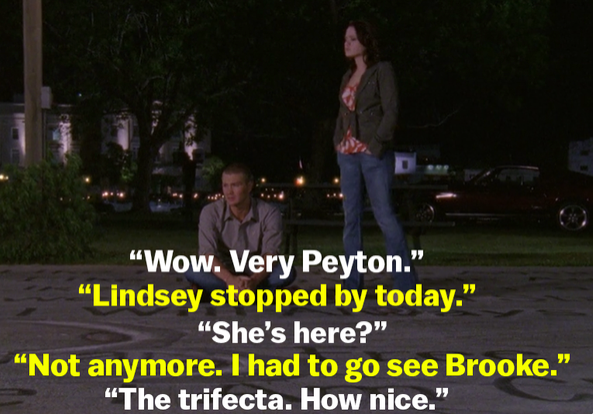 16.
On Skins, when Cassie revealed that Sid and Michelle were hooking up in the most petty way possible: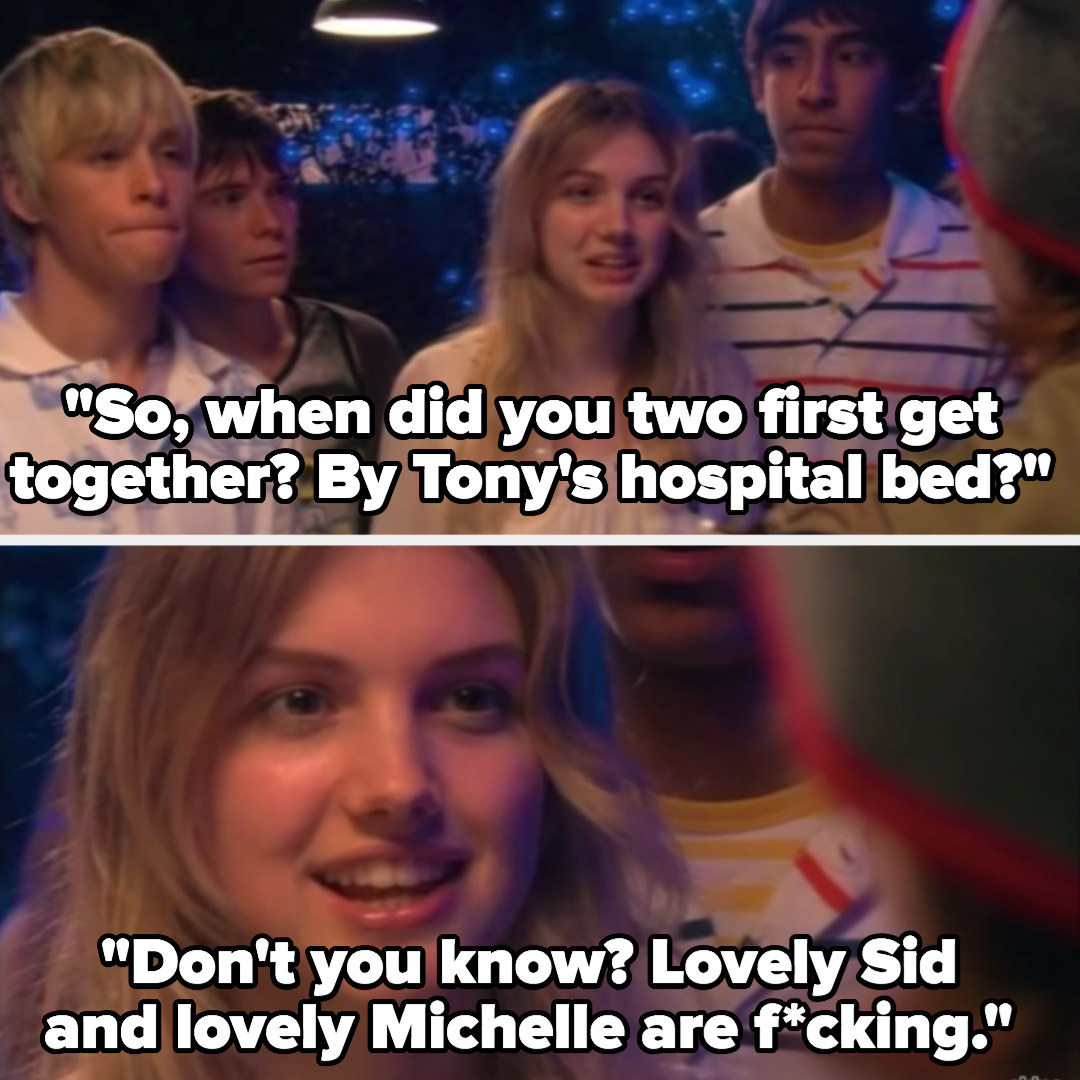 17.
And when Tony shared similar lovely feelings about Sid and Michelle's romance on Skins: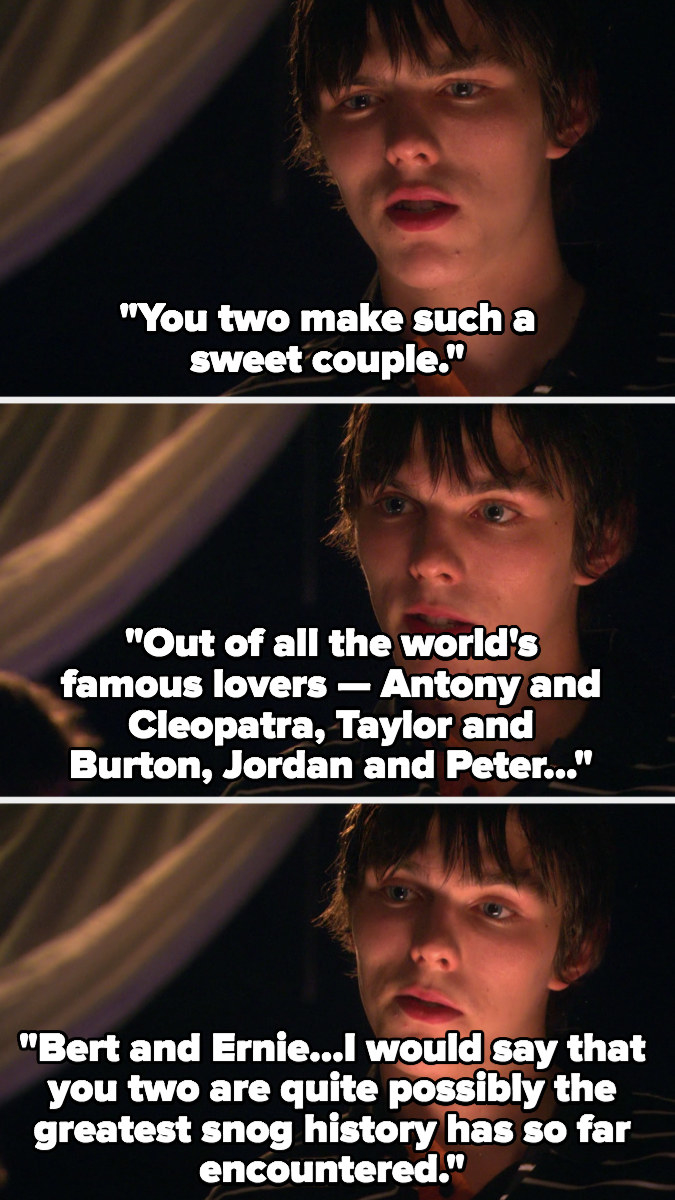 18.
On Euphoria, when Cassie and Lexi made some points about Rue and Jules' complicated romance: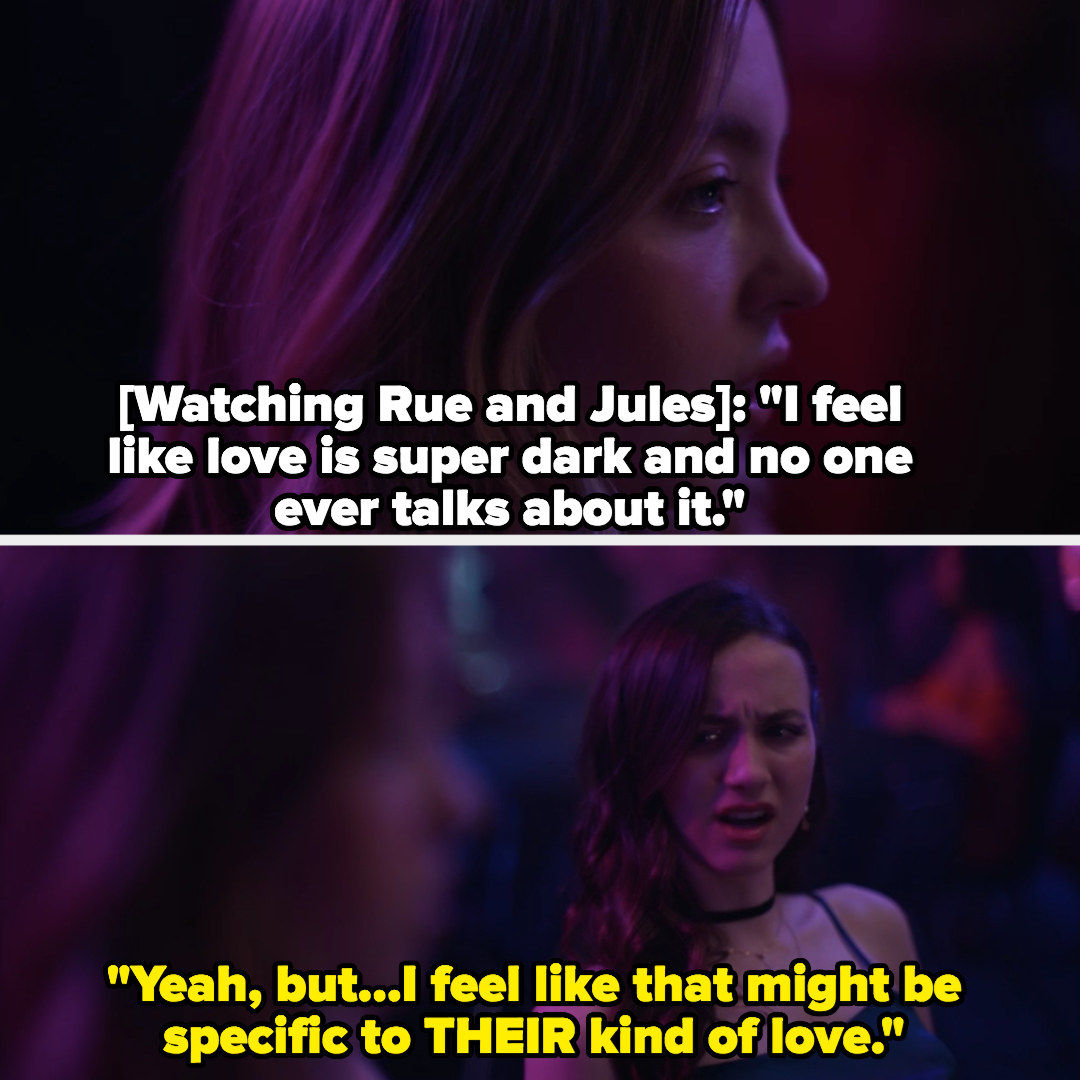 19.
And finally, on 13 Reasons Why, when Clay roasted his own sad love life: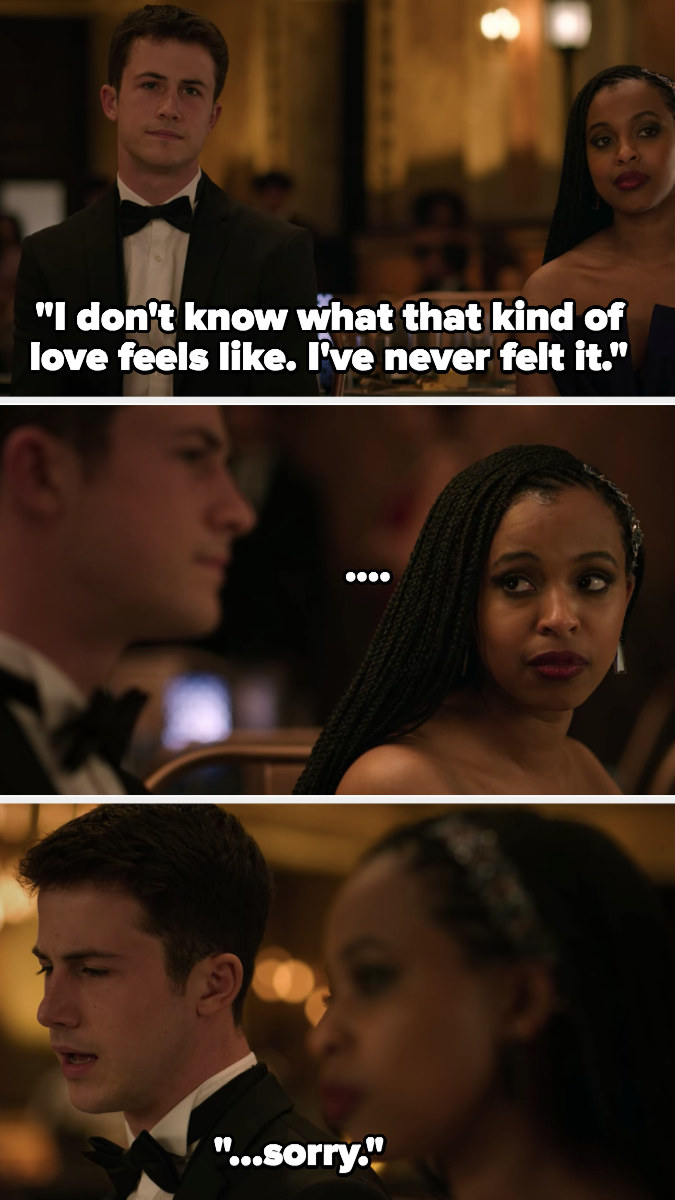 Got any other examples? Tell us in the comments!