If you grew up in the 2000s, you're probably familiar with a little Canadian teen drama called Degrassi: The Next Generation.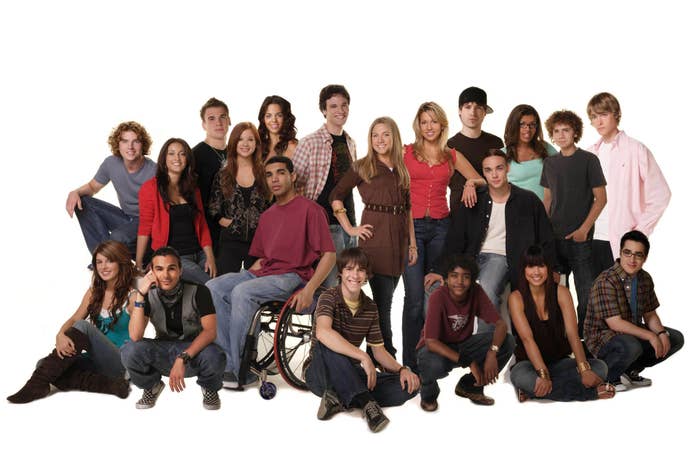 One of the show's most famous moments is when Manny, on a quest to become hot — "not cute, not adorable, hot" — walks down the school hallway in a blue thong.
WE GET IT, CASSIE — YOU WIN THE INTERNET.
As if my brain wasn't already completely breaking over this, the Degrassi nostalgia got even realer when Cassie uploaded the video to Instagram and her former costar Aubrey Graham (aka Drake) commented.

To say my little Degrassi mind is blown is an understatement.