27 Random As Hell Photos That Will Make You Miss "TRL"
Remember when MTV would force random groups of celebrities to interact? Good times.
1.
Rihanna posed with her adoring (and adorable) fan Hayley Williams.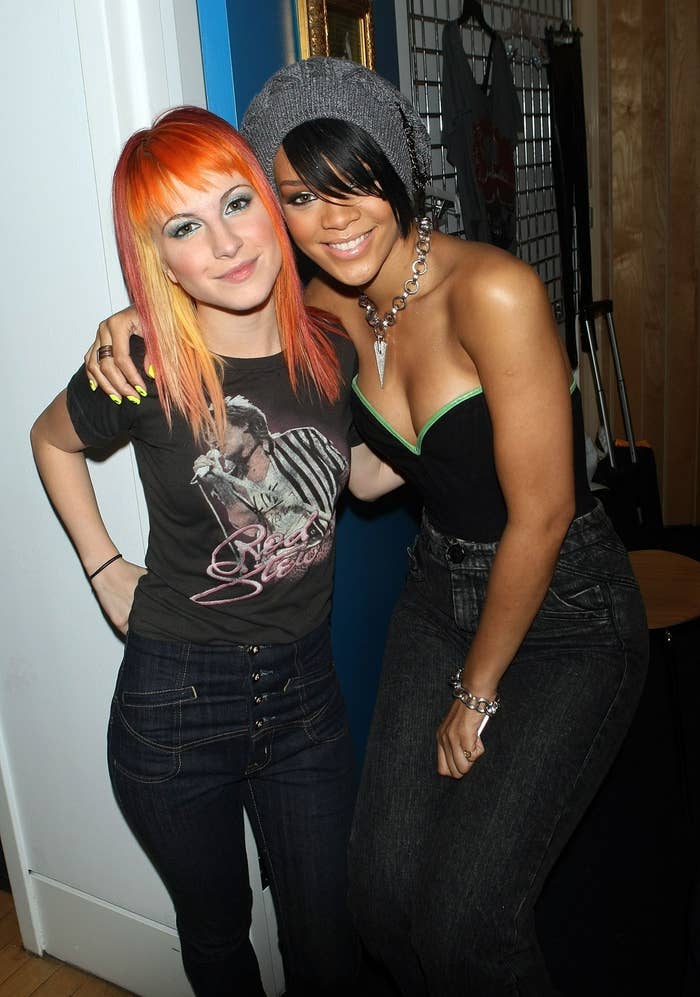 2.
Ashanti and Vanessa Carlton curled up with Backstreet Boy's Nick Carter because, sure.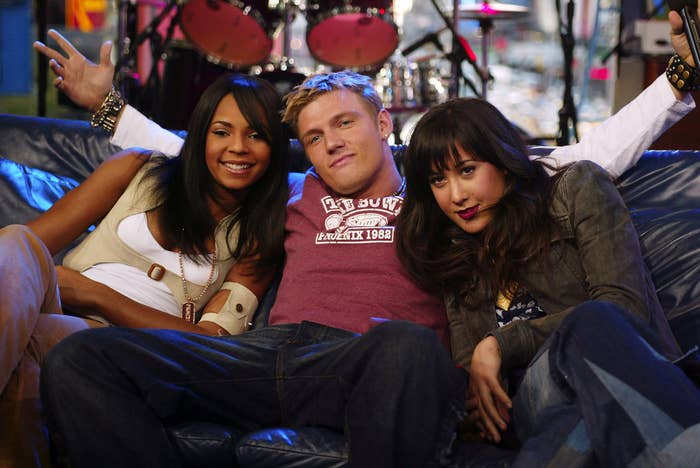 3.
Raise your hand if this photo makes you think Madonna and 50 Cent hooked up sometime in the mid-'00s.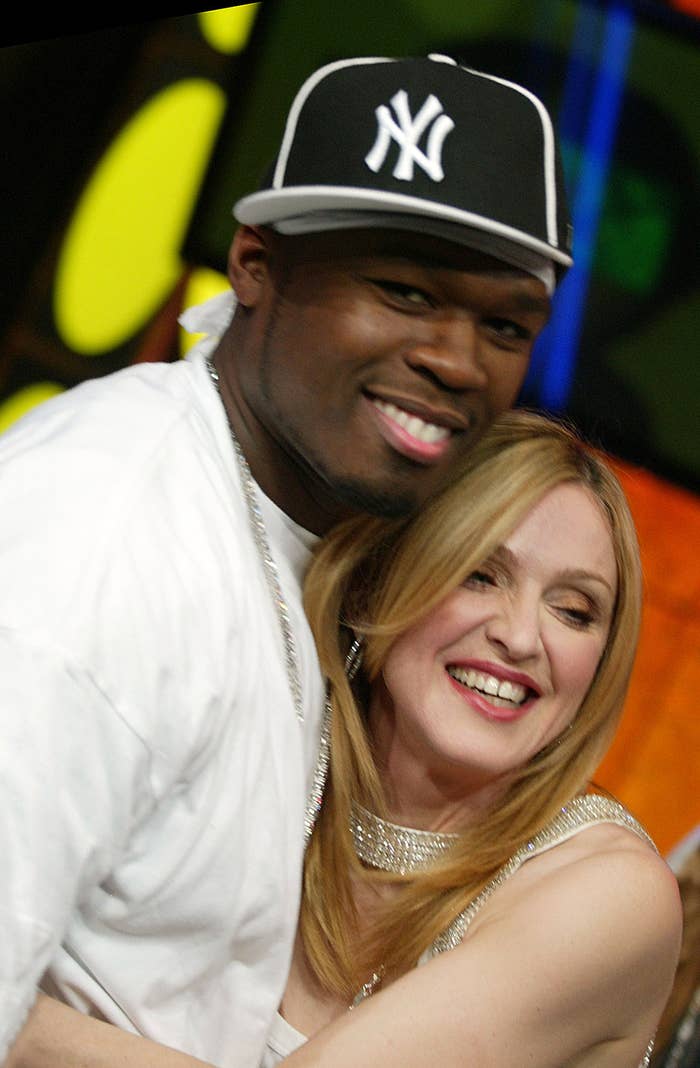 4.
Yeah, OK, sure: LL Cool J and Tom Green probably had things to talk about.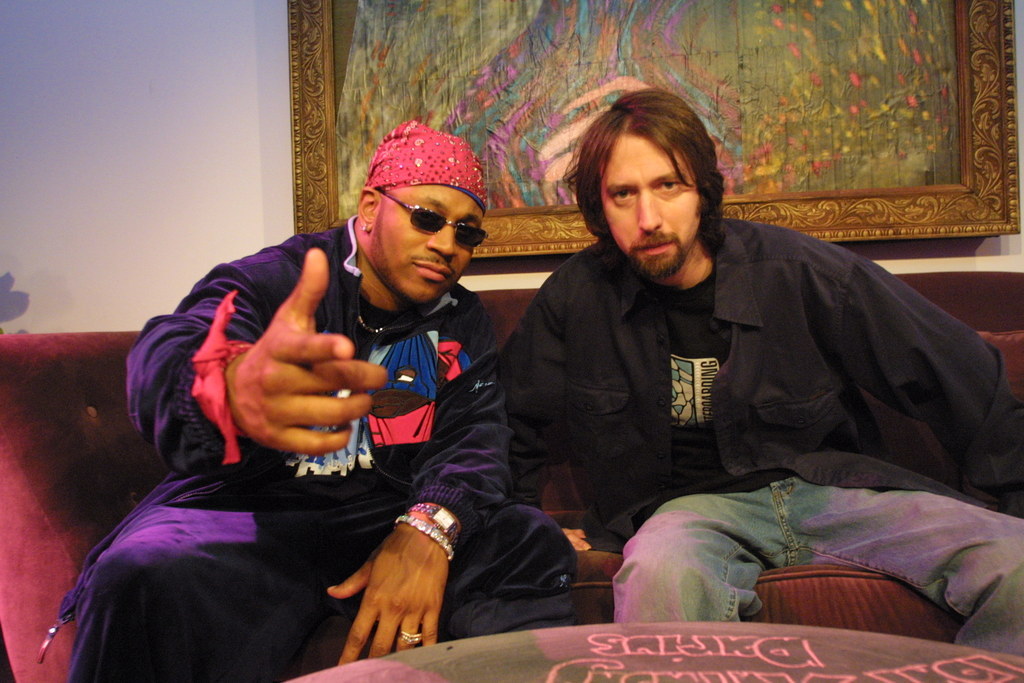 5.
You'll never guess what Brian McKnight and Christina Aguilera were singing when this picture was taken.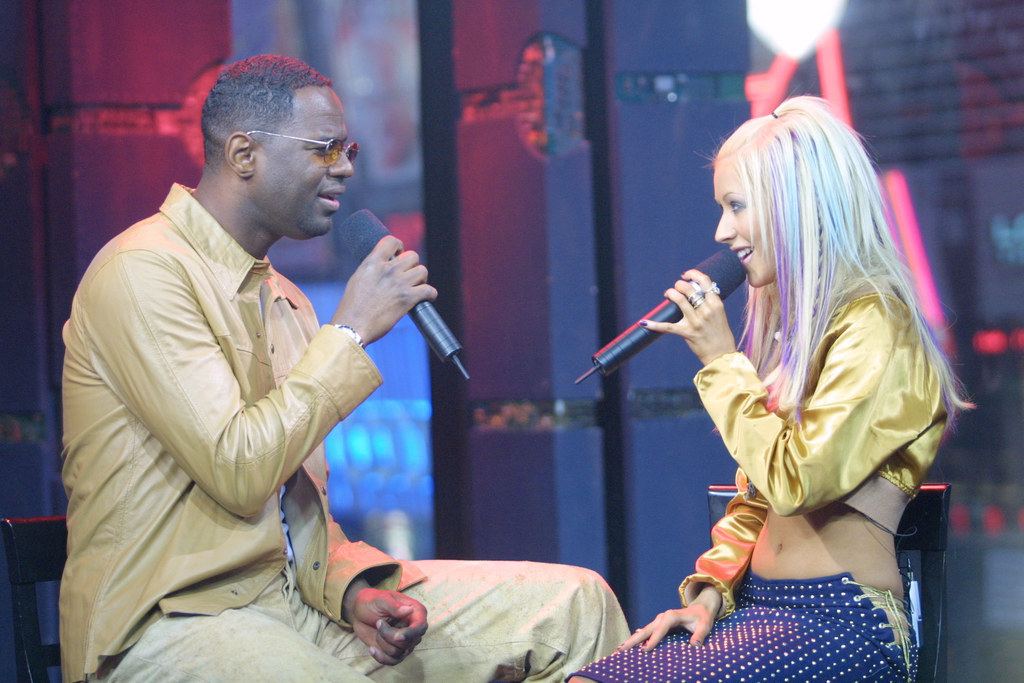 6.
Aly and AJ Michalka appeared on a panel with a cranky looking Nicole Scherzinger.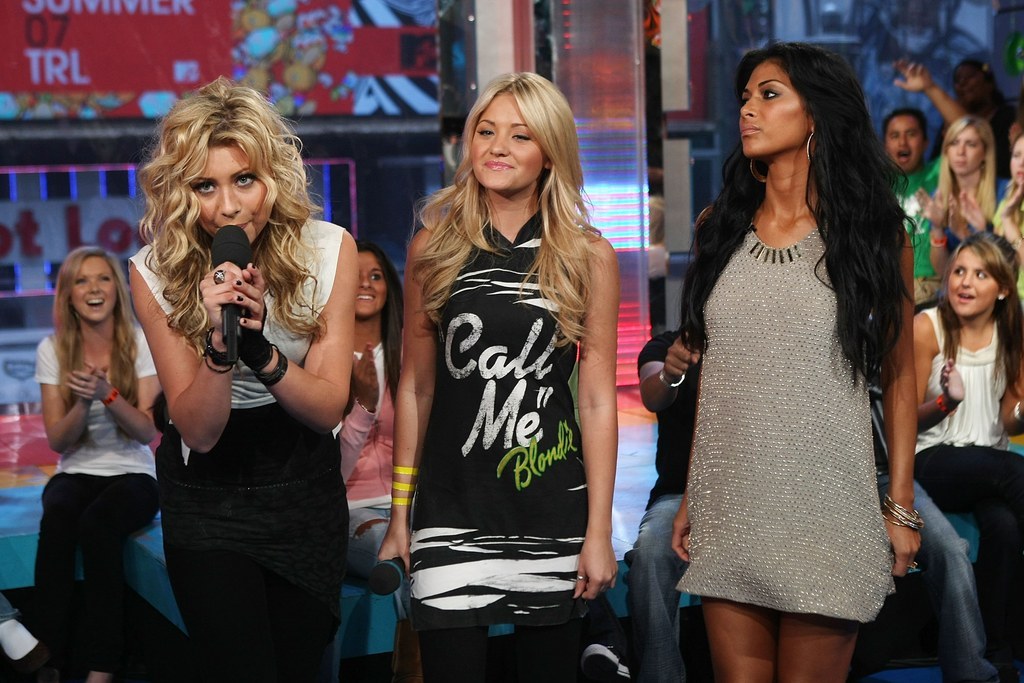 7.
Miley Cyrus hung out with sumo wrestler Manny Yarbrough for no apparent reason.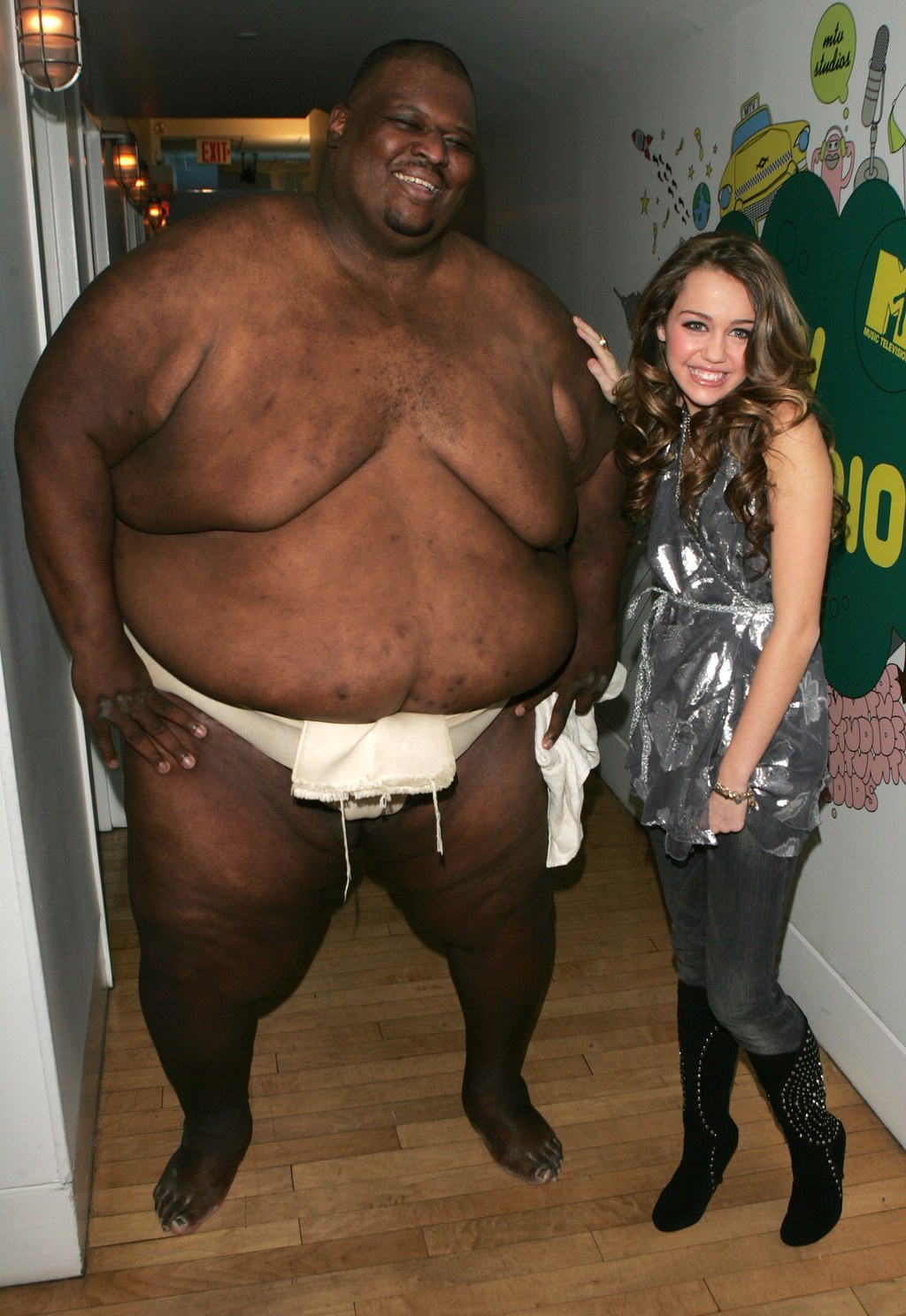 8.
Destiny's Child did a goofy-ass line dance in some country-inspired fringe.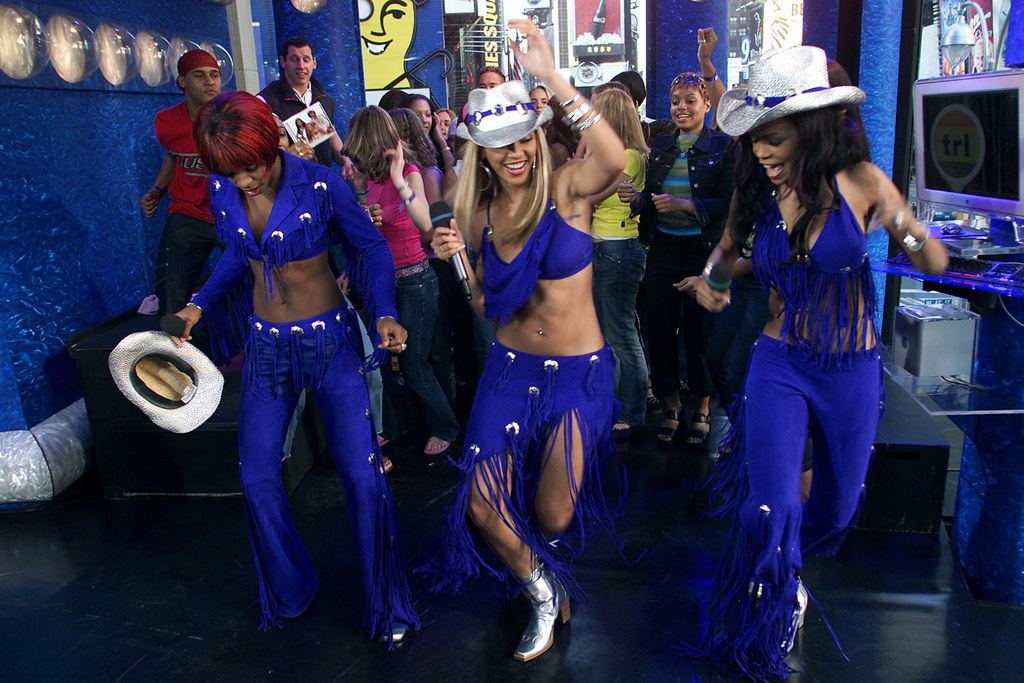 9.
Beyoncé begrudgingly tasted a cake iced with her face.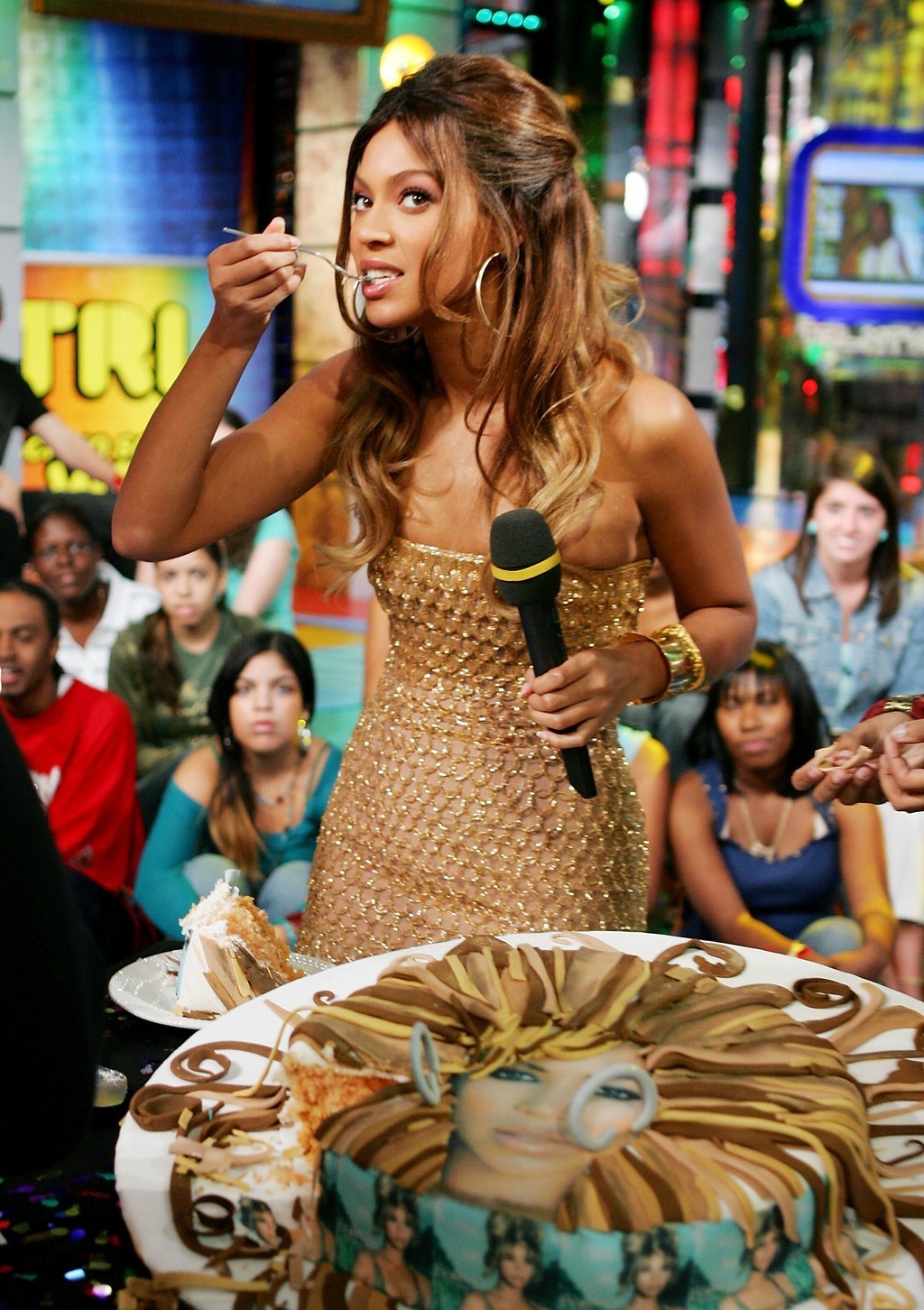 10.
Carson Daly and Marilyn Manson chilled like a couple of bros on a black leather couch.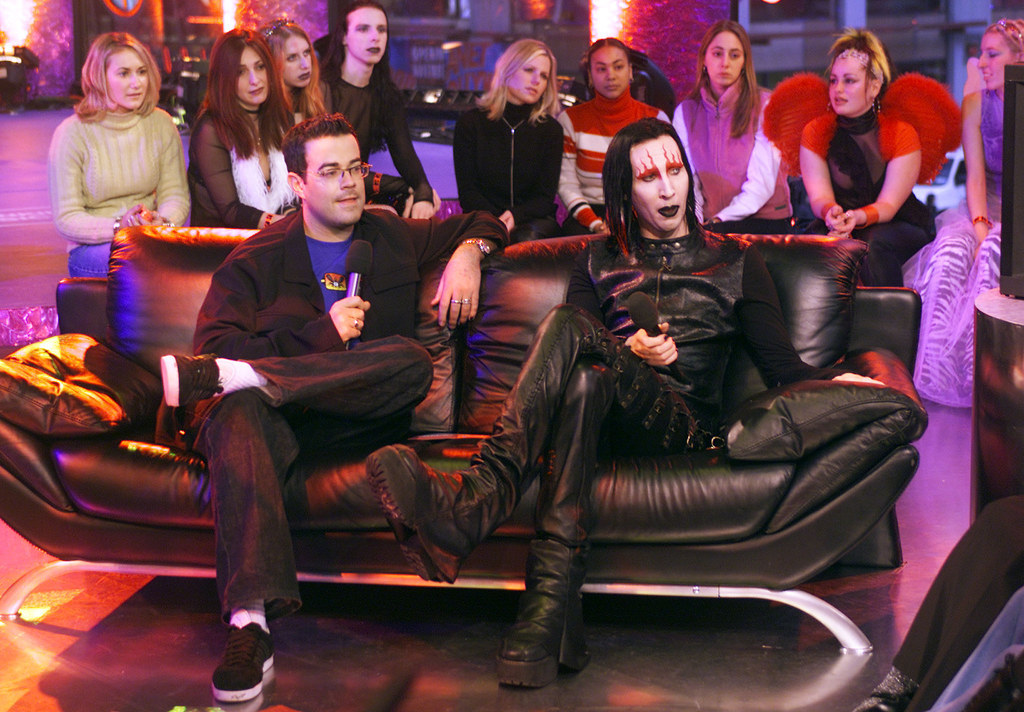 11.
Britney Spears acted as Sean Combs' personal towel girl.
12.
Kim Kardashian posed with two people she'd never deign to stand next to today.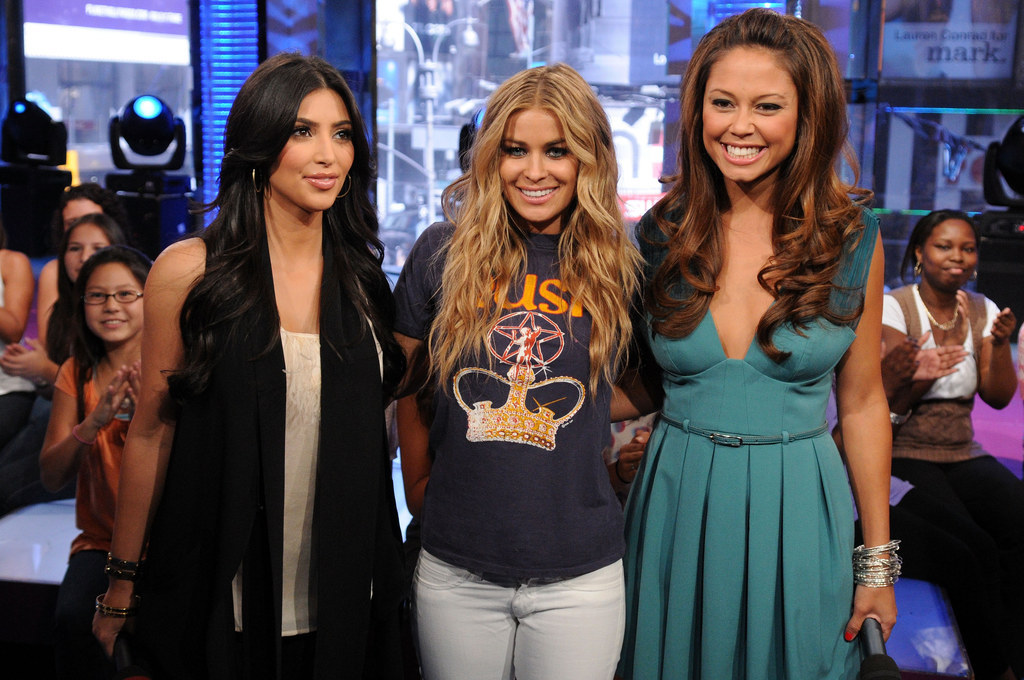 13.
MTV decided it made sense to seat Kate Bosworth, Shaun White, Fefe Dobson, and Lindsay Lohan together.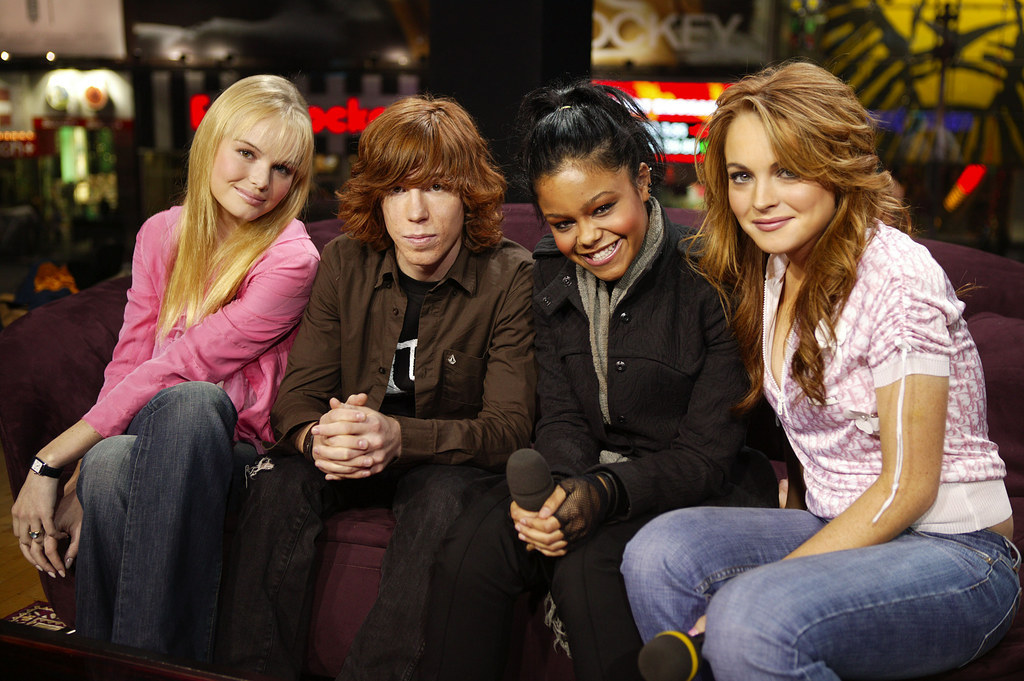 14.
Here's a photo of Solange Knowles and Miranda Cosgroves presented without comment.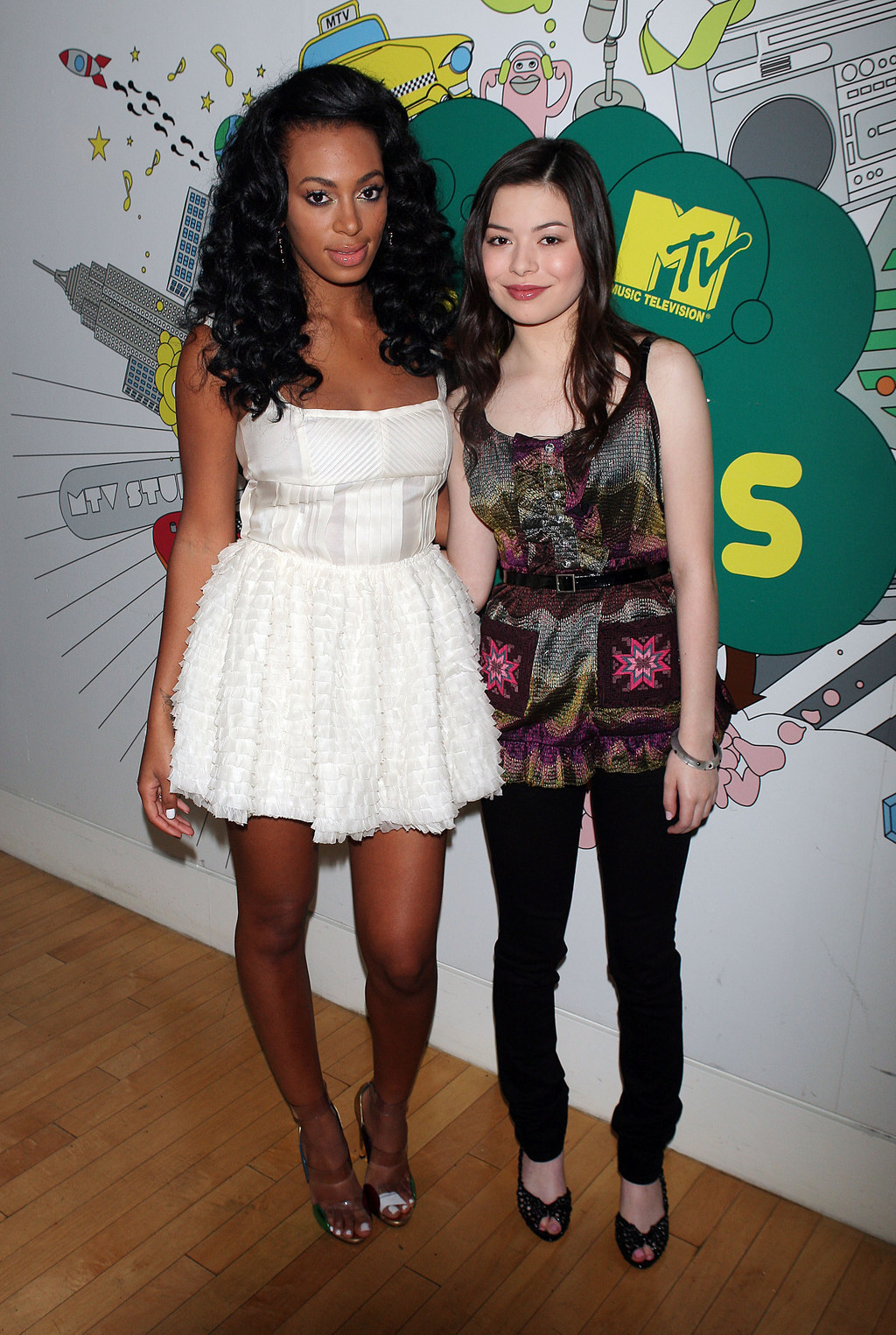 15.
Is there a more random '00s pairing than the All-American Rejects and t.A.T.u.?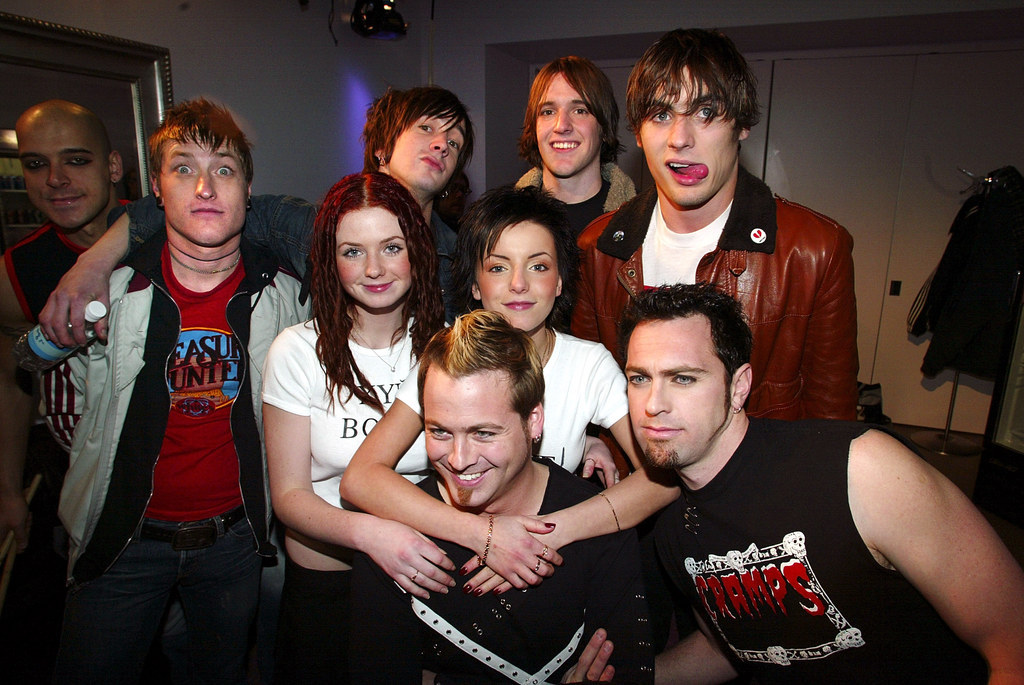 16.
Carson Daly auditioned to be Angelina Jolie's make-up artists on air.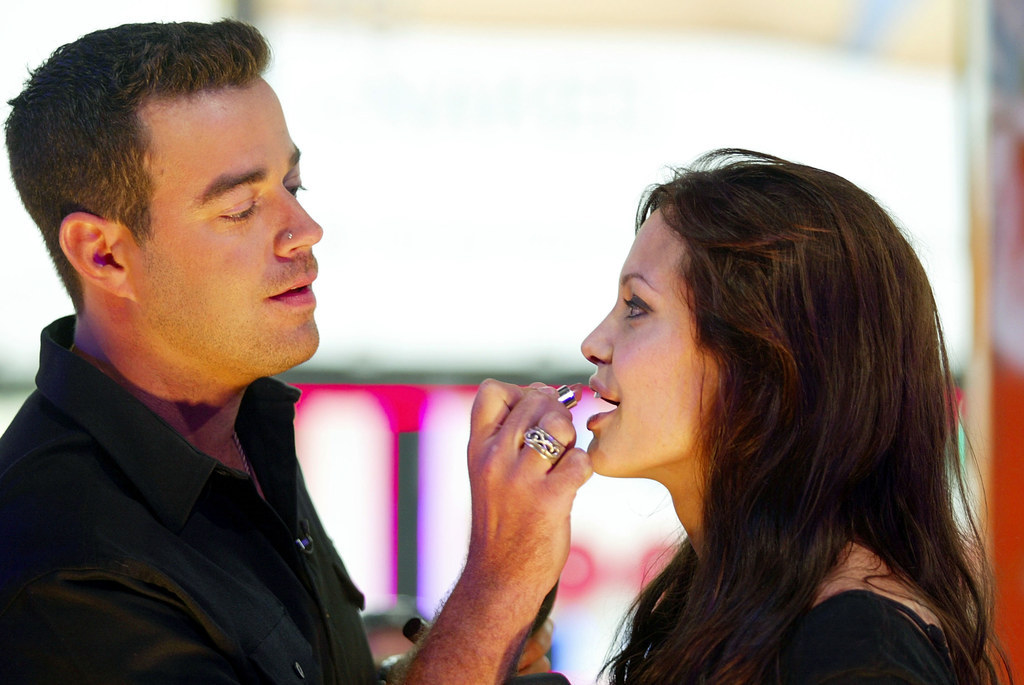 17.
Here's the exact moment when Jay Z changed his mind about Simple Plan.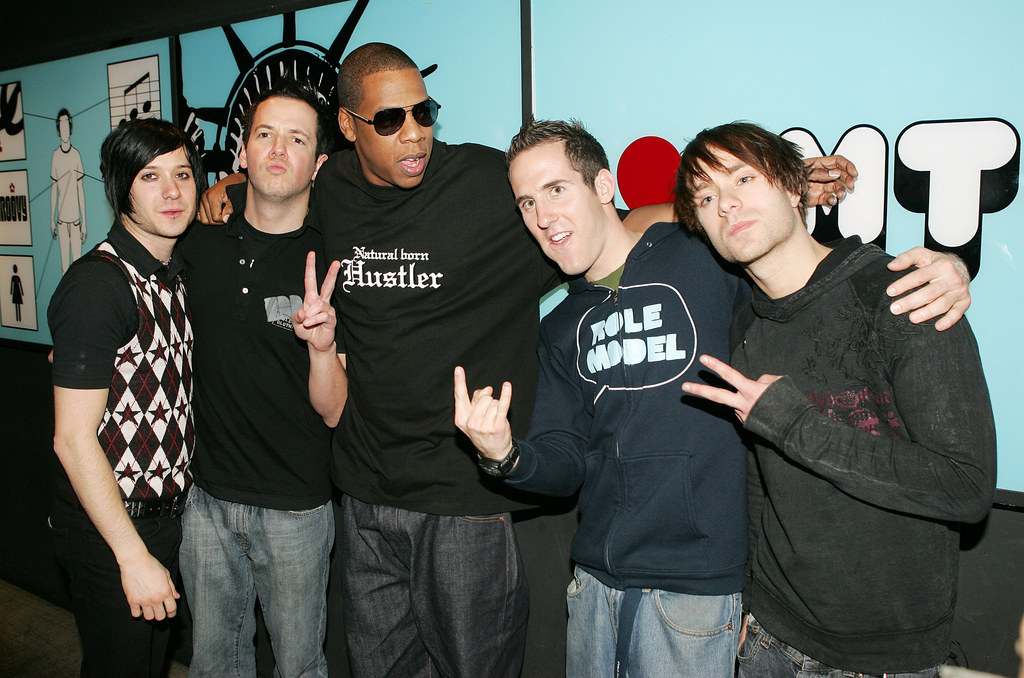 18.
This is a photo of Katharine McPhee and Jim Carrey, but if you thought it was a photo of Jim Carrey and his embarrassed niece that's understandable.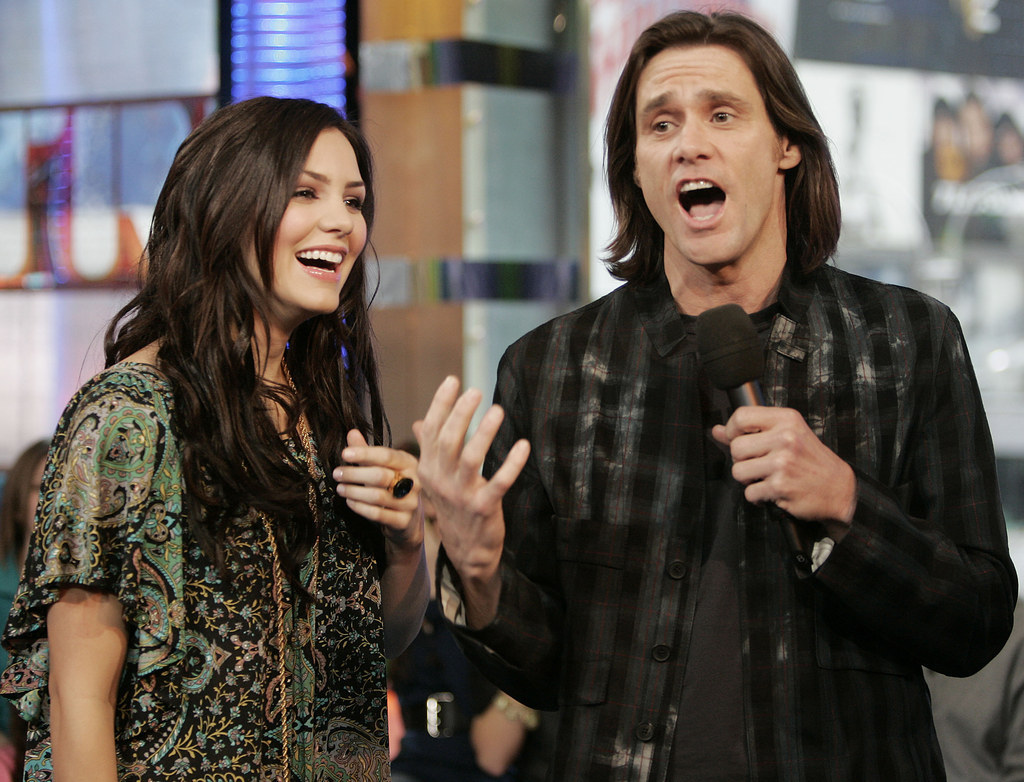 19.
VJ Damien Fahey made a blind-folded Katy Perry kiss a sponge for some reason.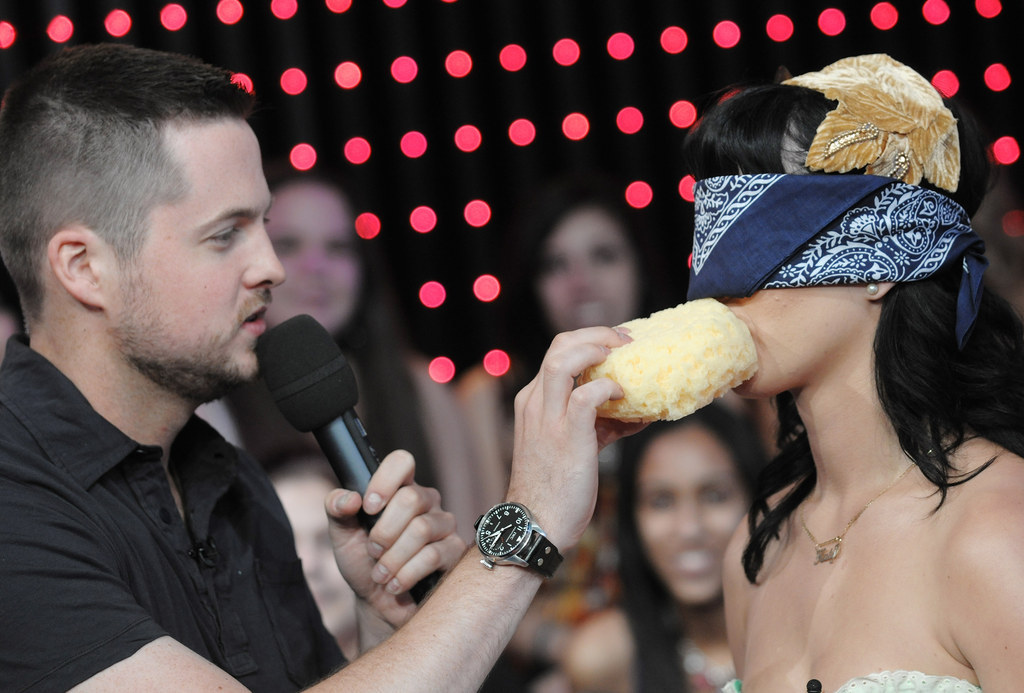 20.
Joey Fatone wasn't really photo-bombing JLO and Puffy but let's pretend, for our sake, that he was.
21.
Tony Hawke and Busta Rhymes have never been more excited than they were in this moment.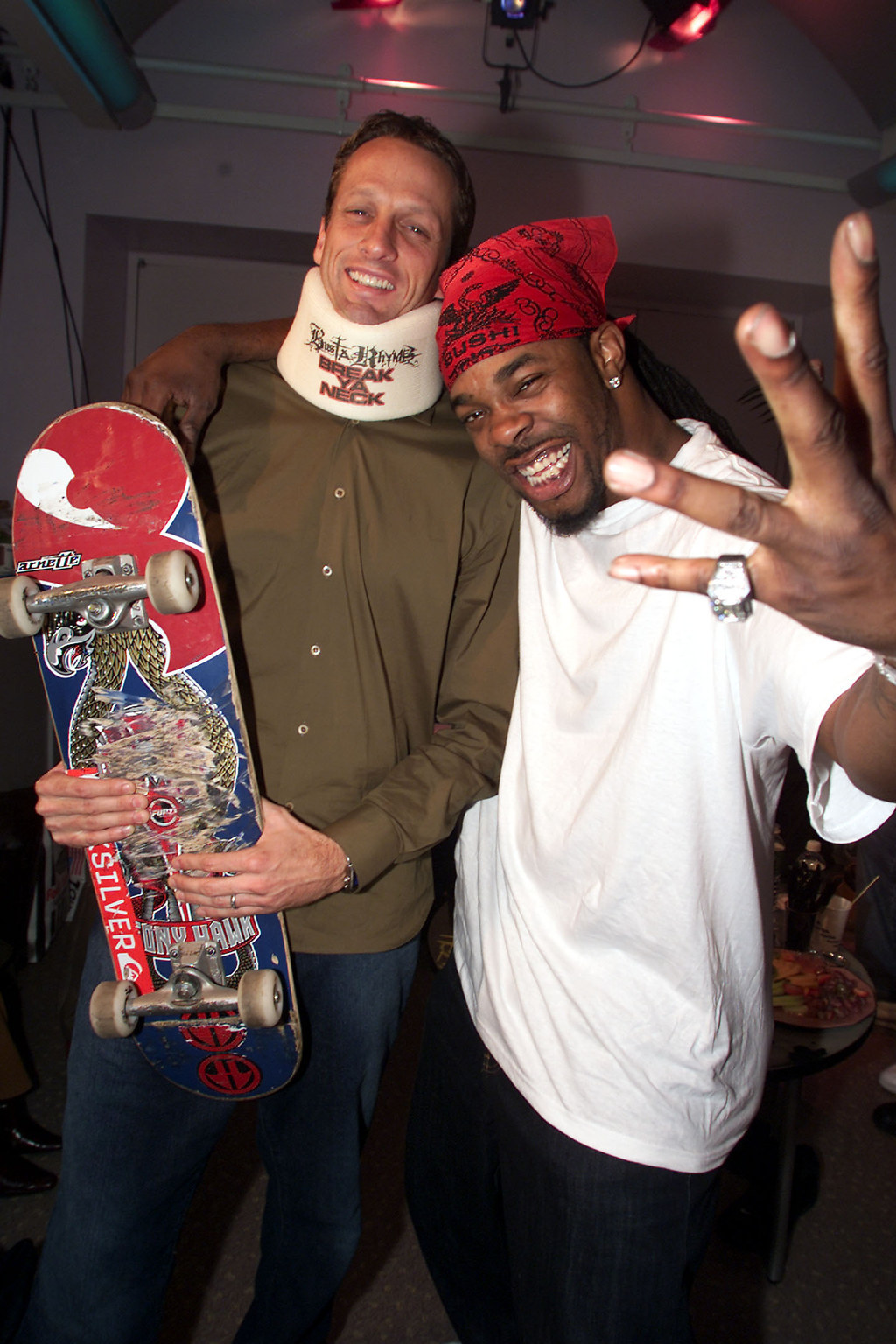 22.
Little known fact: Jimmy Fallon pretended to be Carson Daly every day for five months in 2002.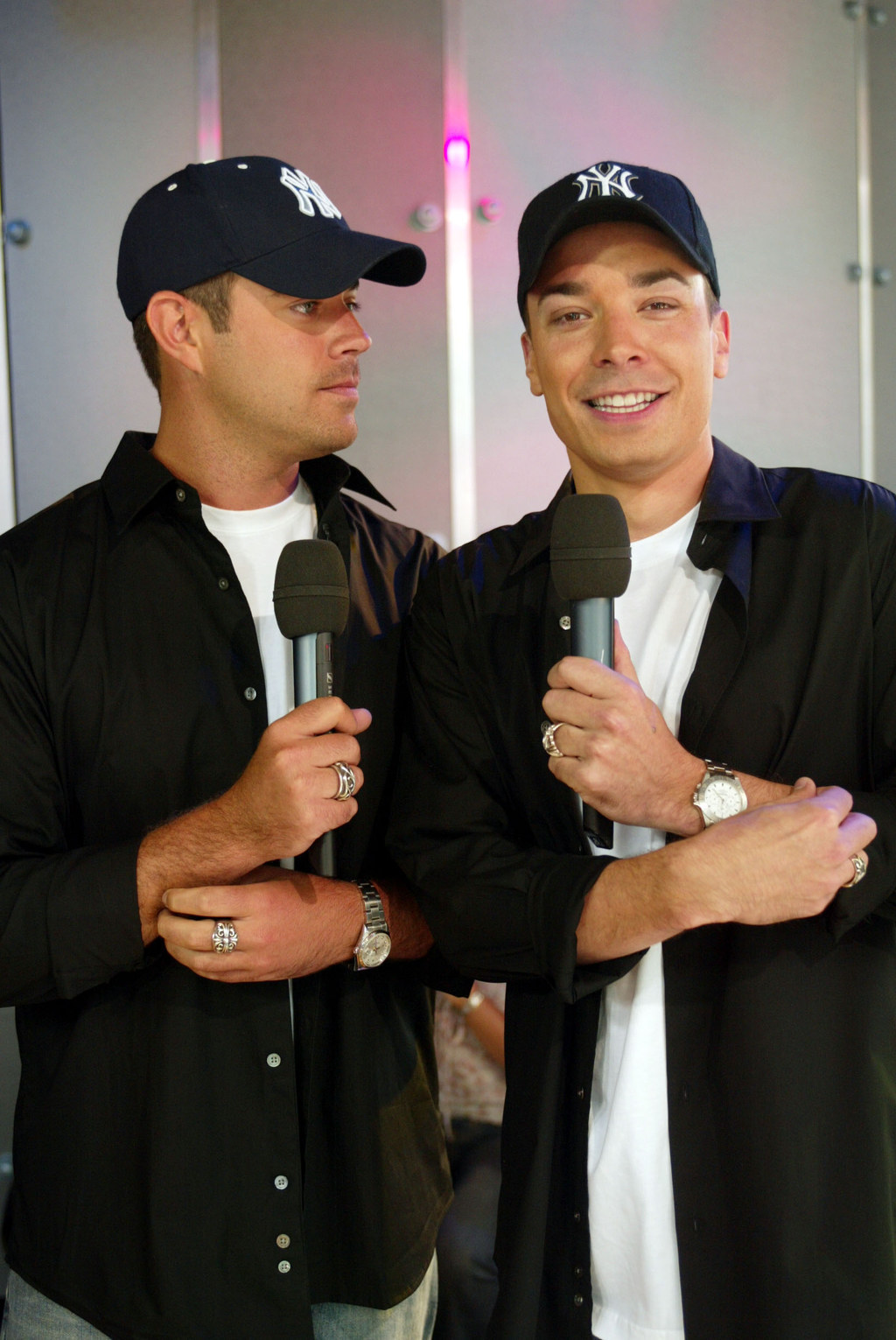 23.
Joe Rogan rode a mechanical bull. It was not sexy.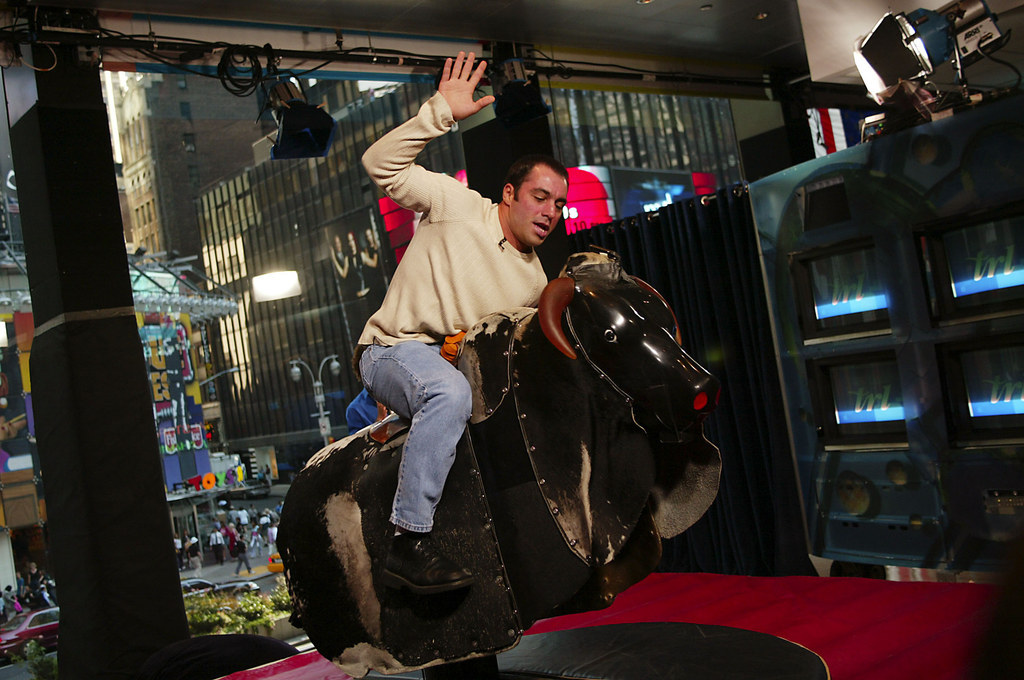 24.
Kylie Minogue politely interrupted Denzel Washington's portrait session.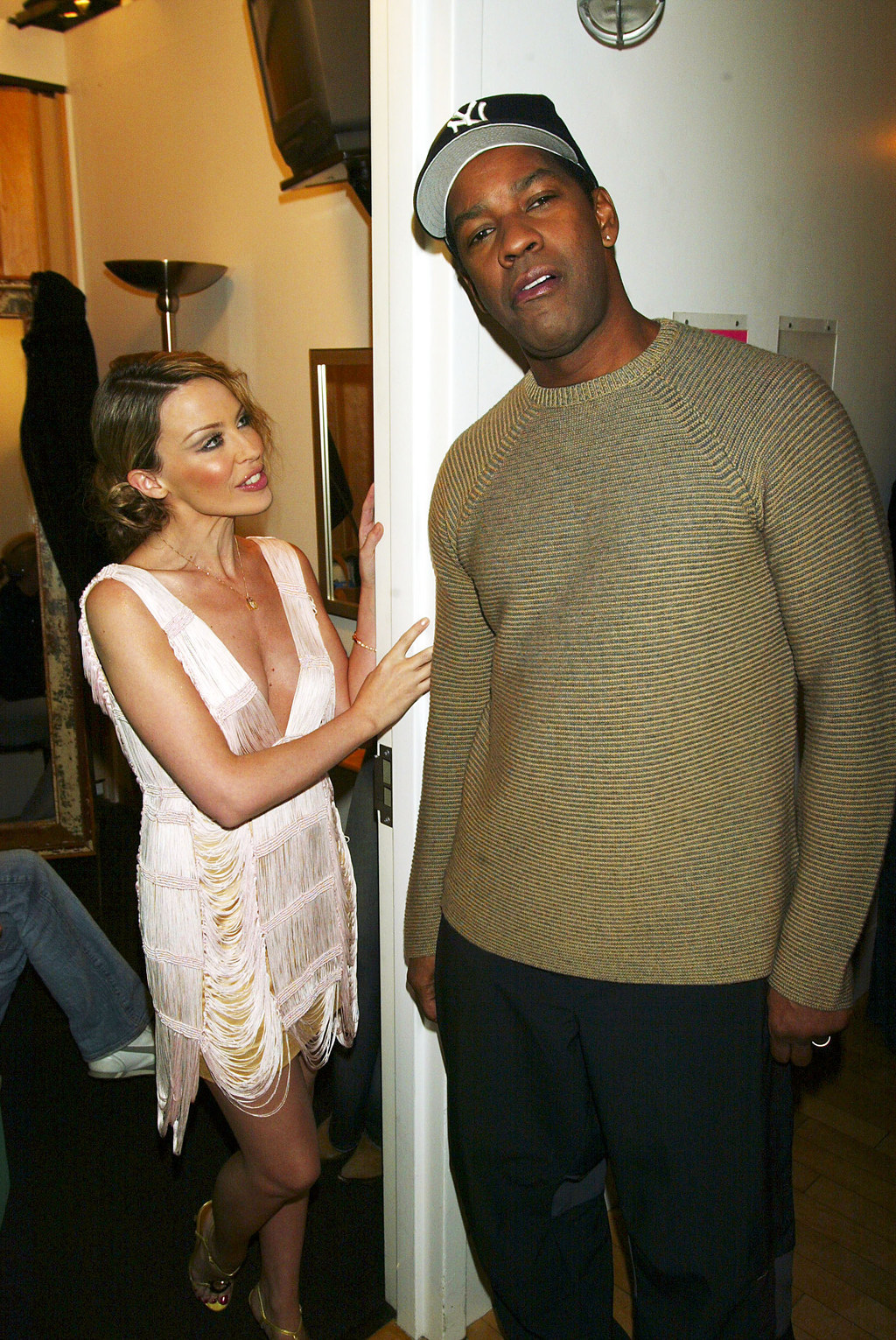 25.
In 2002, Matthew Perry celebrated his birthday with American Idol's RJ Helton and an over-sized birthday cake.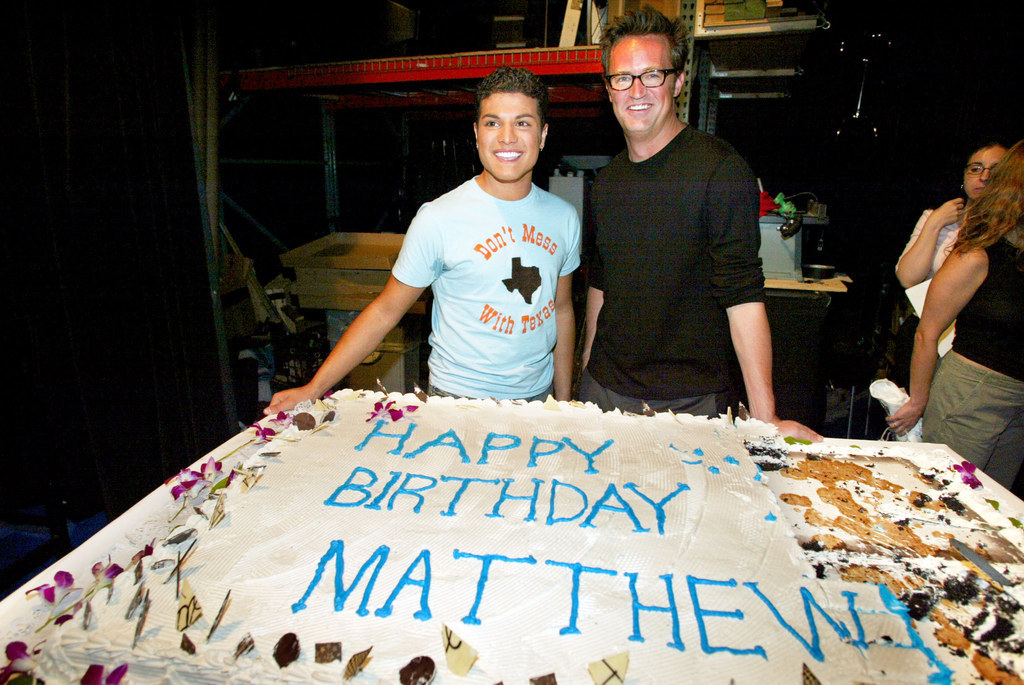 26.
Somebody send this picture of Ryan Reynolds to Blake Lively, I don't know her but I think she'd enjoy it.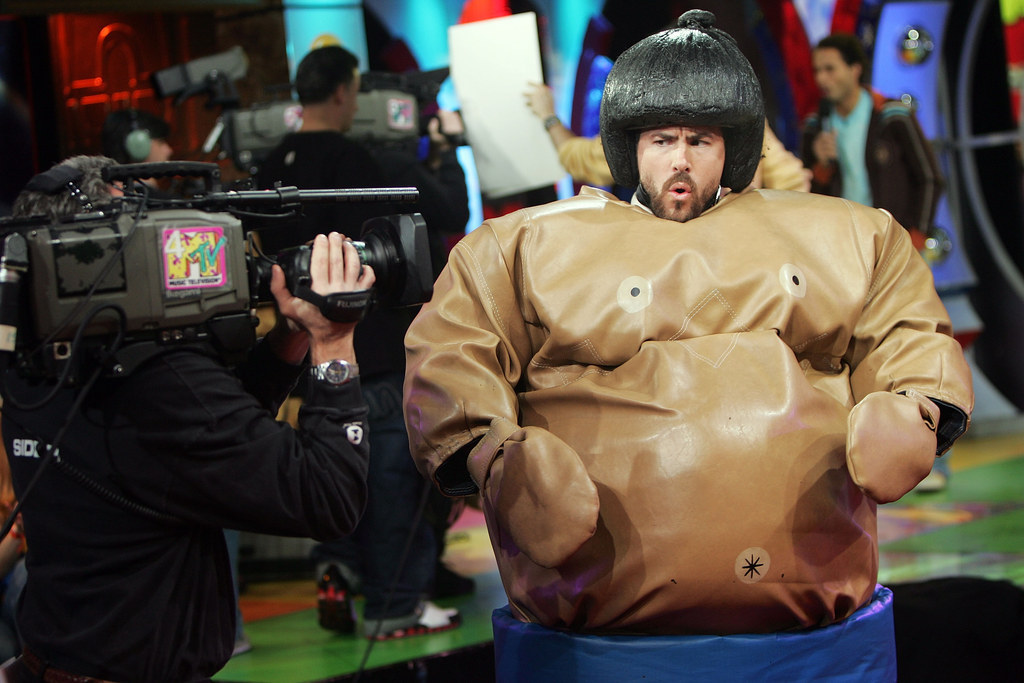 27.
Dangerously cheesy, indeed.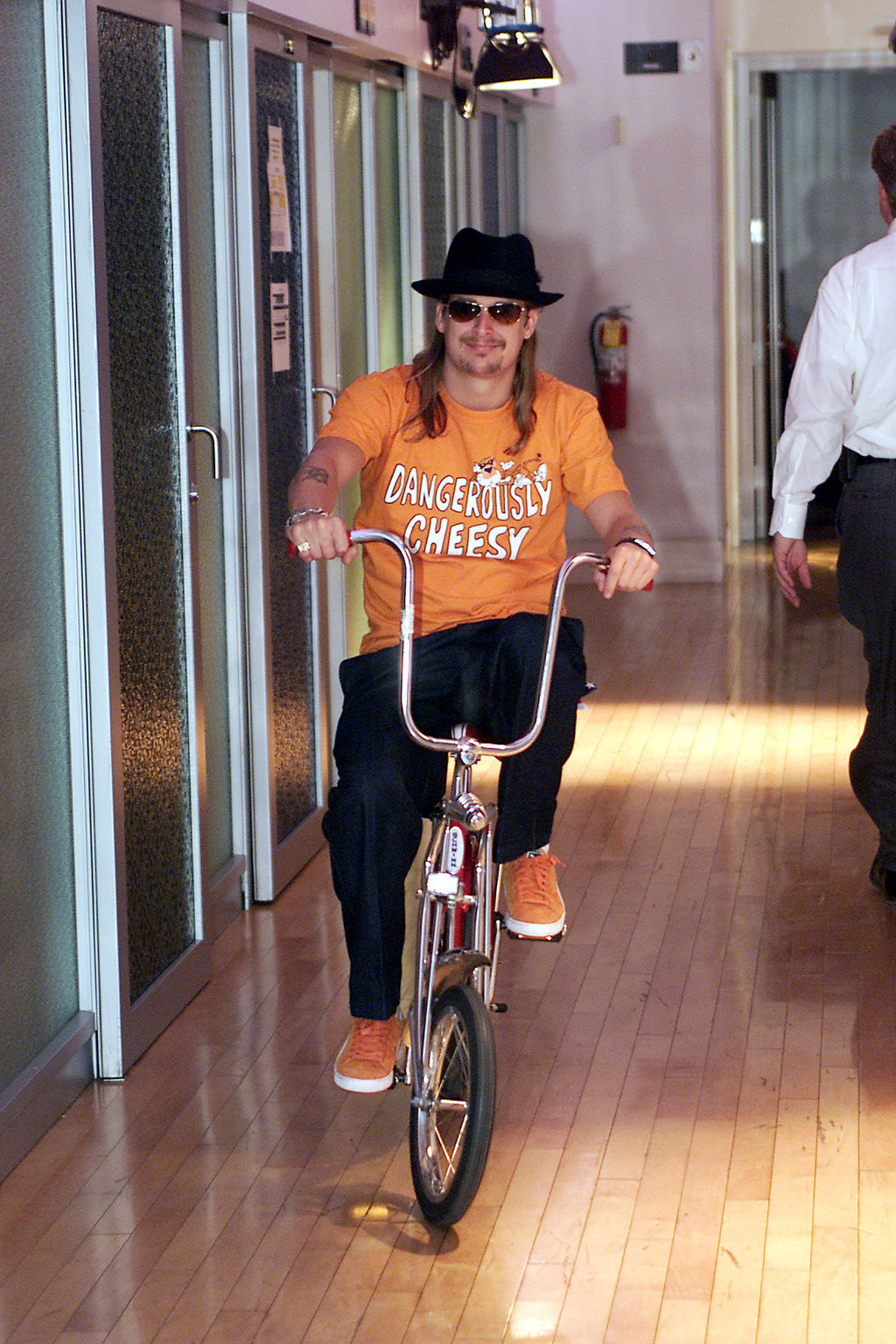 Music Week is a week of content that celebrates the awesome classic jams, artists, and music videos you grew up with — as well as future classics. Take a step back in time and check out more great music content here.