Drake and Rihanna. Where to even begin? They've been toying with our hearts for years now.
...but they always seem to come back to each other in the end. They released two song collaborations this year, and performed together all over the world.
Well, yeah, they absolutely are, because Drake (and his record label, OVO), just got Rihanna a FUCKING BILLBOARD. She Instagrammed it herself, so it must be real.
Rihanna will be given the Michael Jackson Video Vanguard Award at the VMAs this Sunday, so Drake decided to give her a ROMANTIC BILLBOARD.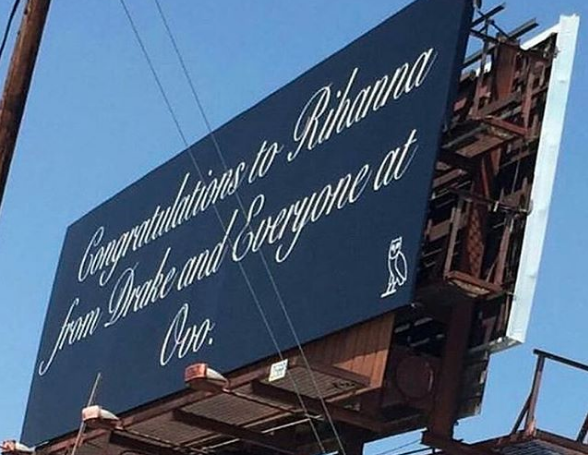 Look at that font, people!! They are DATING. That is some cursive, romantic-ass font, so don't even start. This is not a friendship thing — this is a TRUE LOVE thing.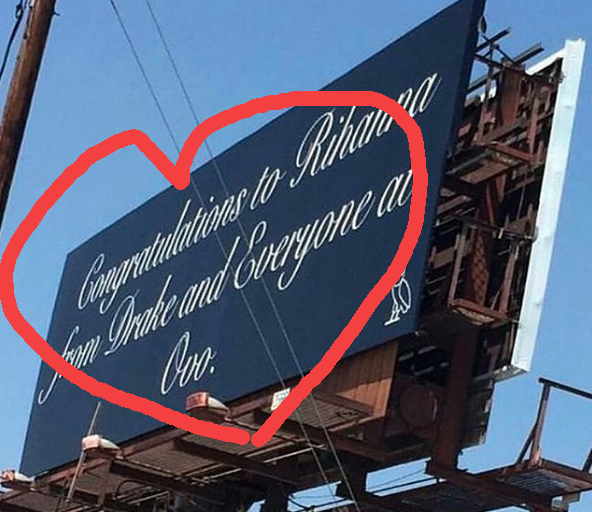 Nothing says "I am in love with this woman" like getting that woman a BILLBOARD IN CURSIVE WRITING. They are dating, love is real, don't @ me.