Michael B. Jordan attended the 2018 MTV Movie And TV Awards, which was filmed earlier this weekend...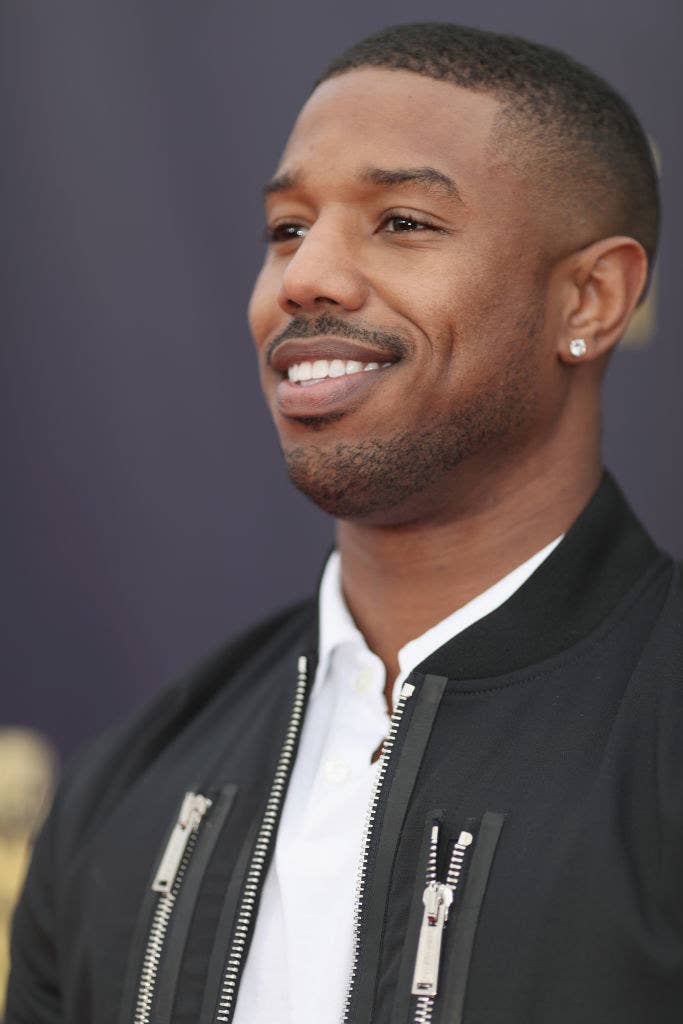 ...where he won Best Villain for his work as Erik Killmonger in Black Panther.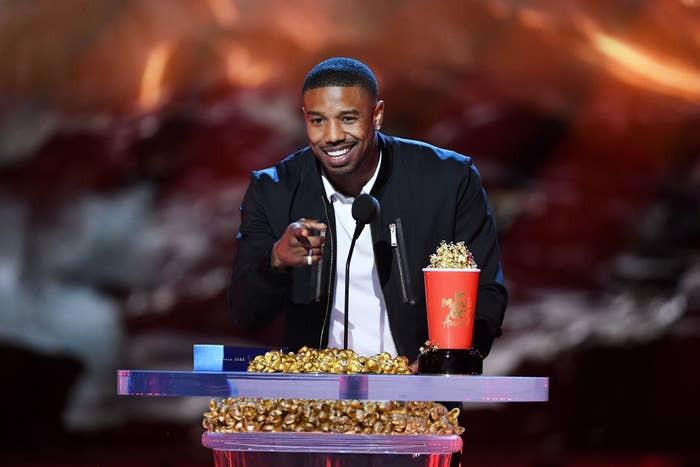 He used the platform to highlight the recent controversy surrounding Roseanne Barr.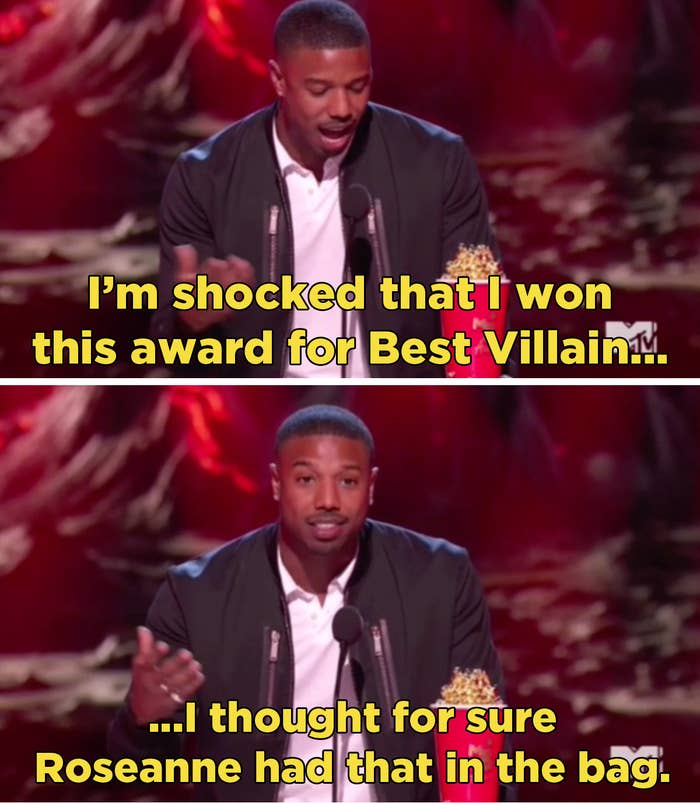 It got a big "ooo" from the audience, especially from his Black Panther co-star, Chadwick Boseman, who won Best Hero earlier in the night.
Jordan also thanked all the fans, and jokingly requested they stop coming up to Boseman and asking him to strike the highly-memed "Wakanda Forever" pose.
Which the Black Panther himself loooved.