In case you missed it, Double Dare, aka the best '90s game show ever, is returning to Nickelodeon this summer with 40 new episodes.
And today we've got your very first look at the new set AND the brand new obstacles! So shiny: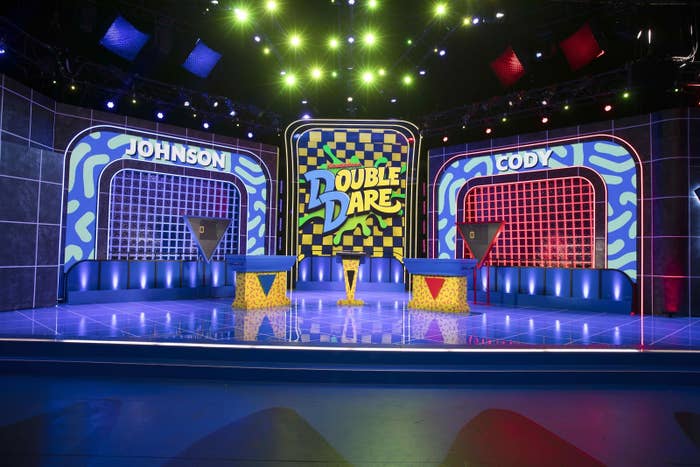 So updated and not at all grainy like your '90s TV: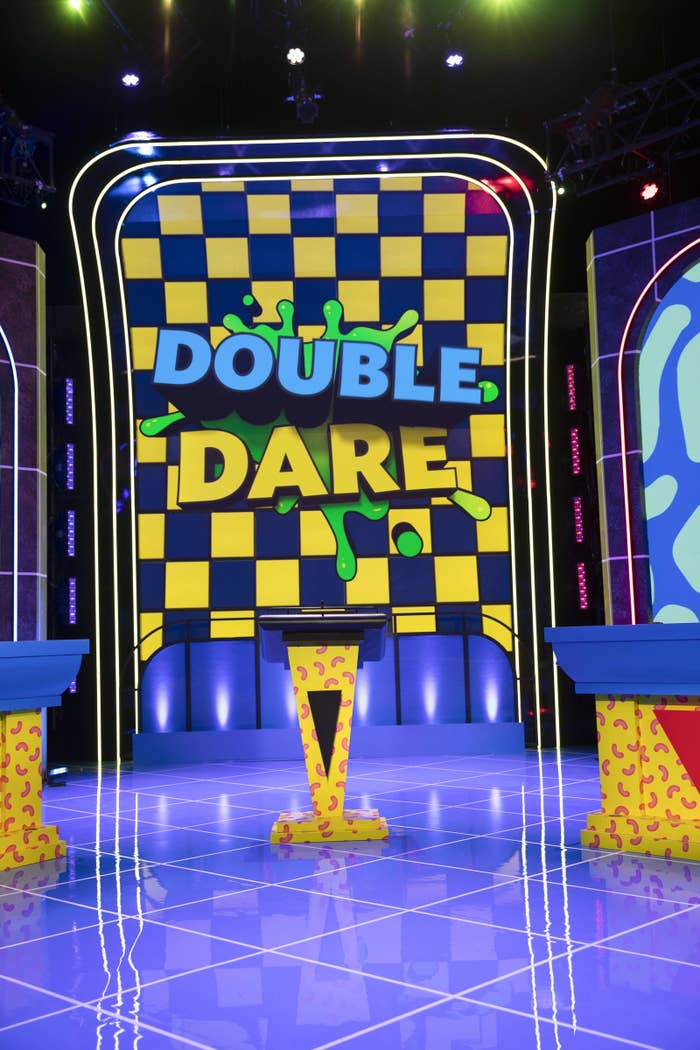 Some of our old faves are returning for the iconic Double Dare obstacle course. Pick It is back and, yes, that nose is still filled with ooey gooey green slime: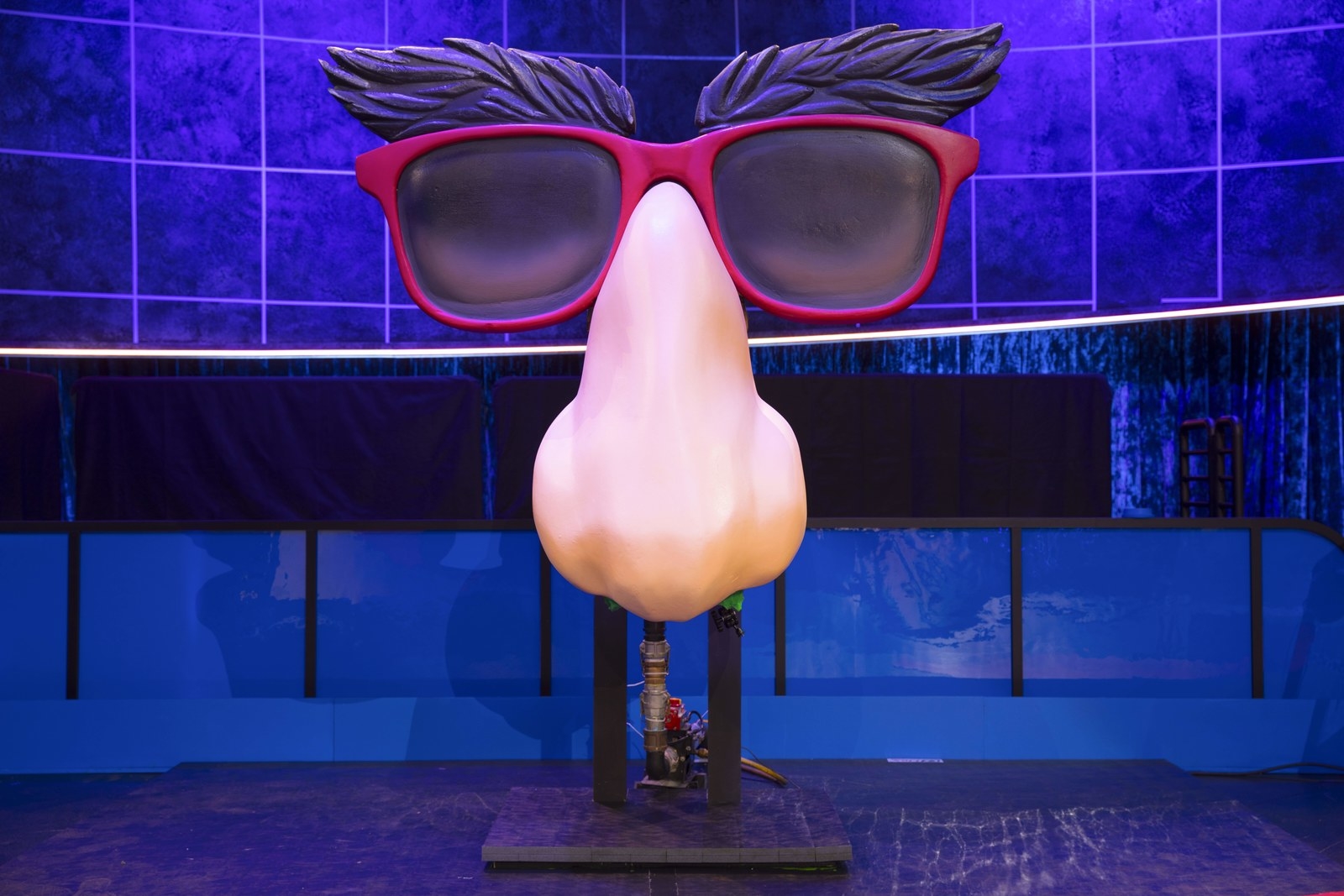 The Human Hamster Wheel is also back, but this time around it's called the 1-Ton Human Hamster Wheel: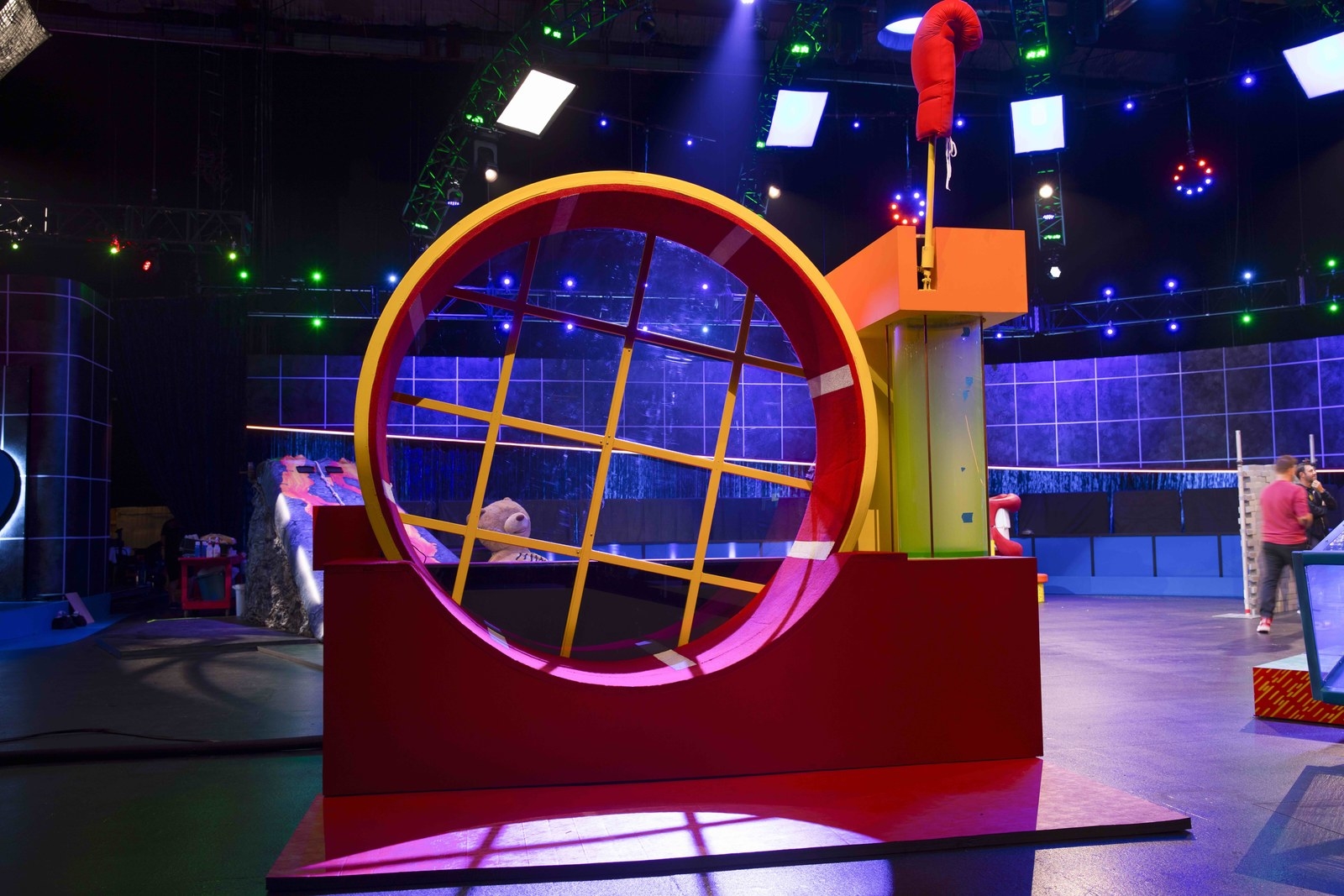 Down the Hatch is returning: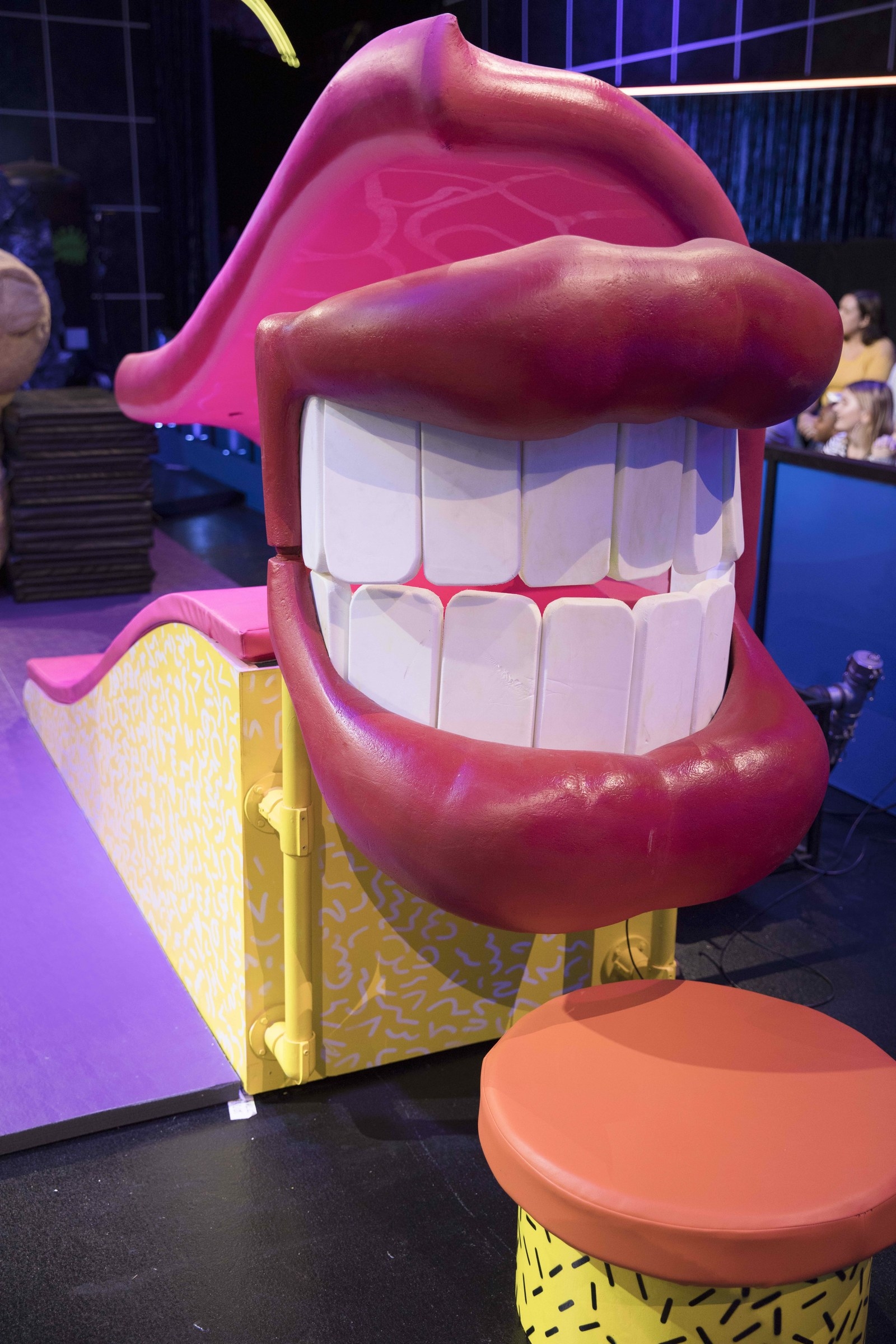 It's as gross as ever, look at that danglin' uvula:
Mt. St. Double Dare is back and steeper than ever: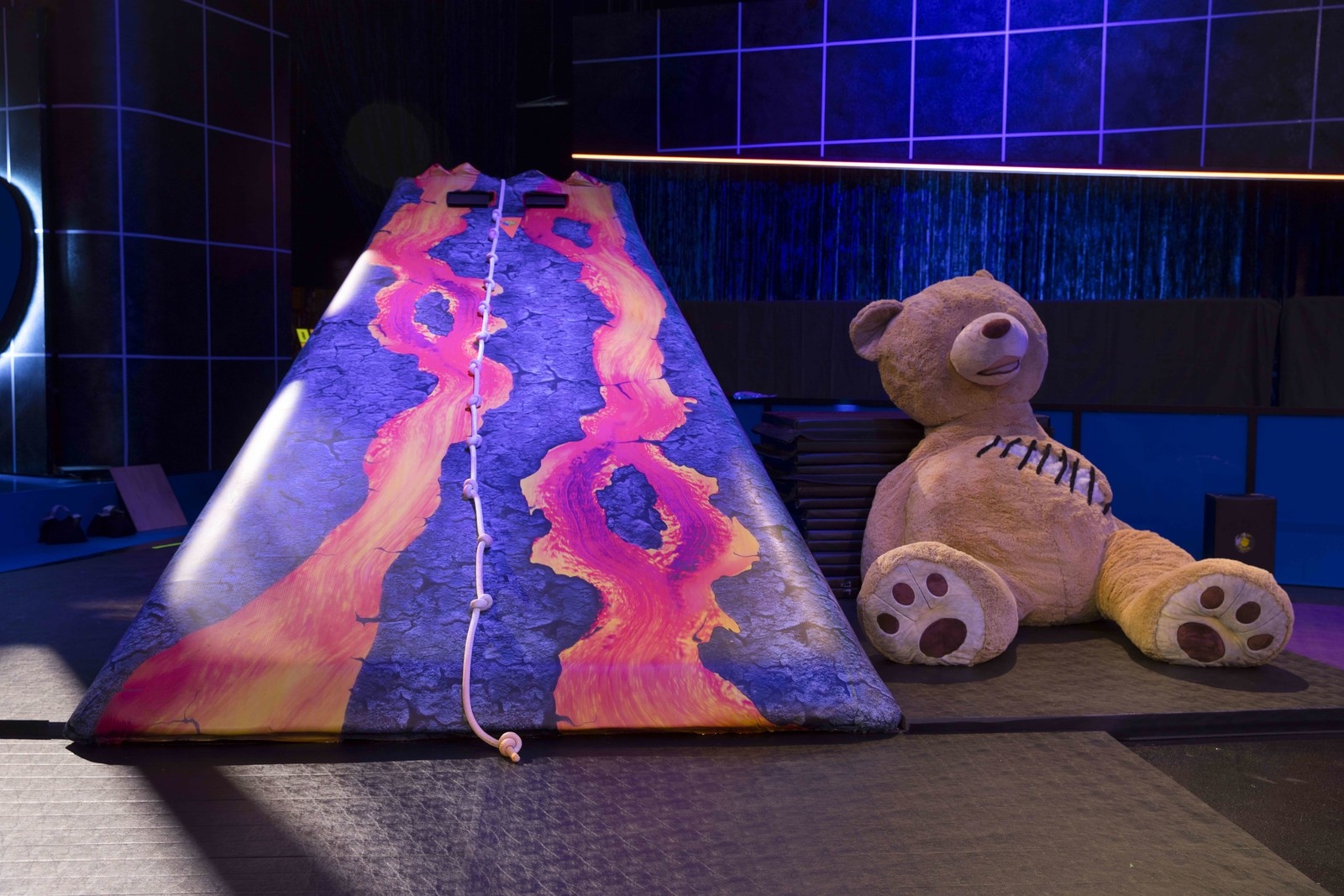 And other returning '90s favorites include The Tank, Sundae Slide, Blue Plate Special, and The Wringer.
We can also look forward to seven totally new challenges, including Brick Wall Breakout: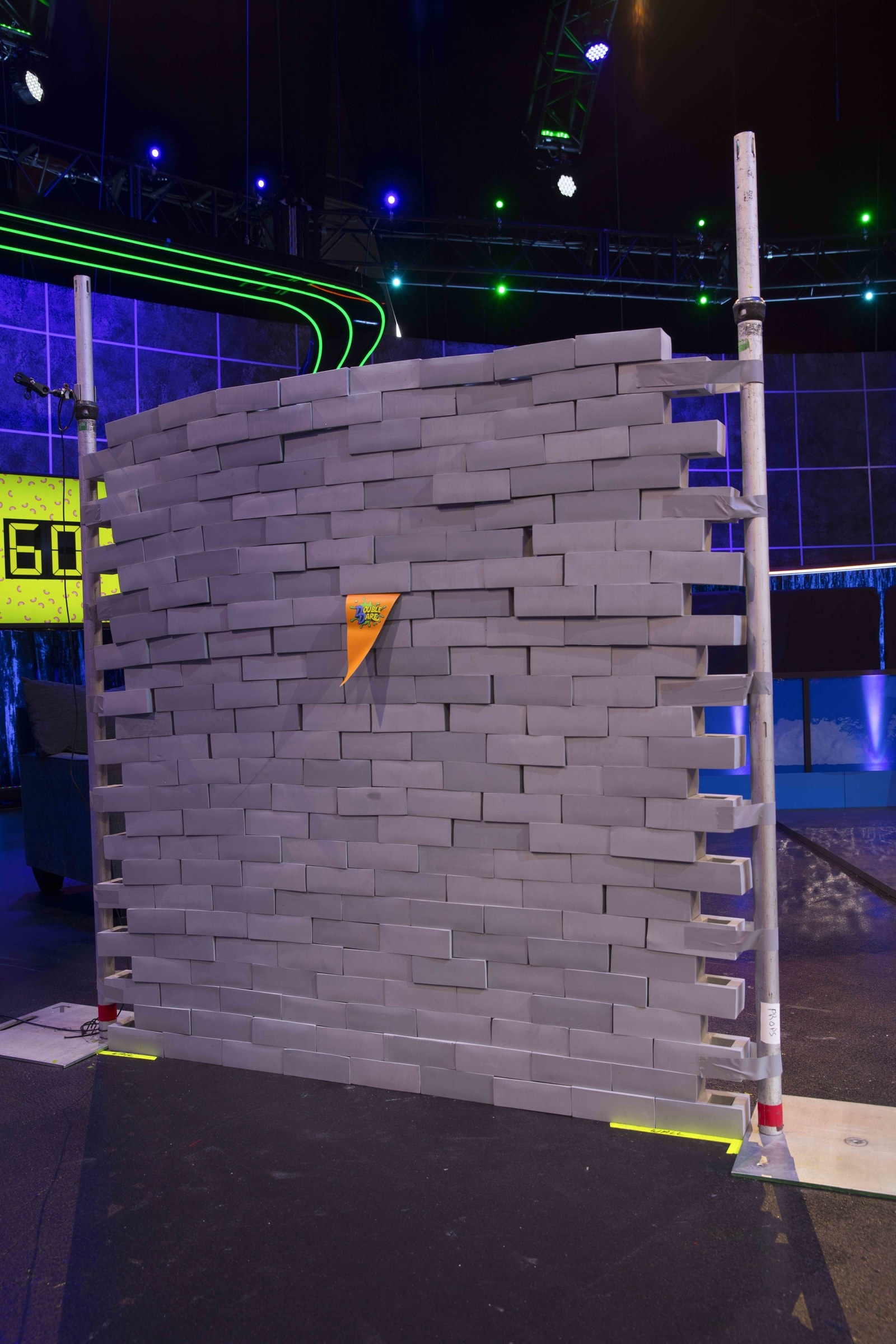 Couch Searching: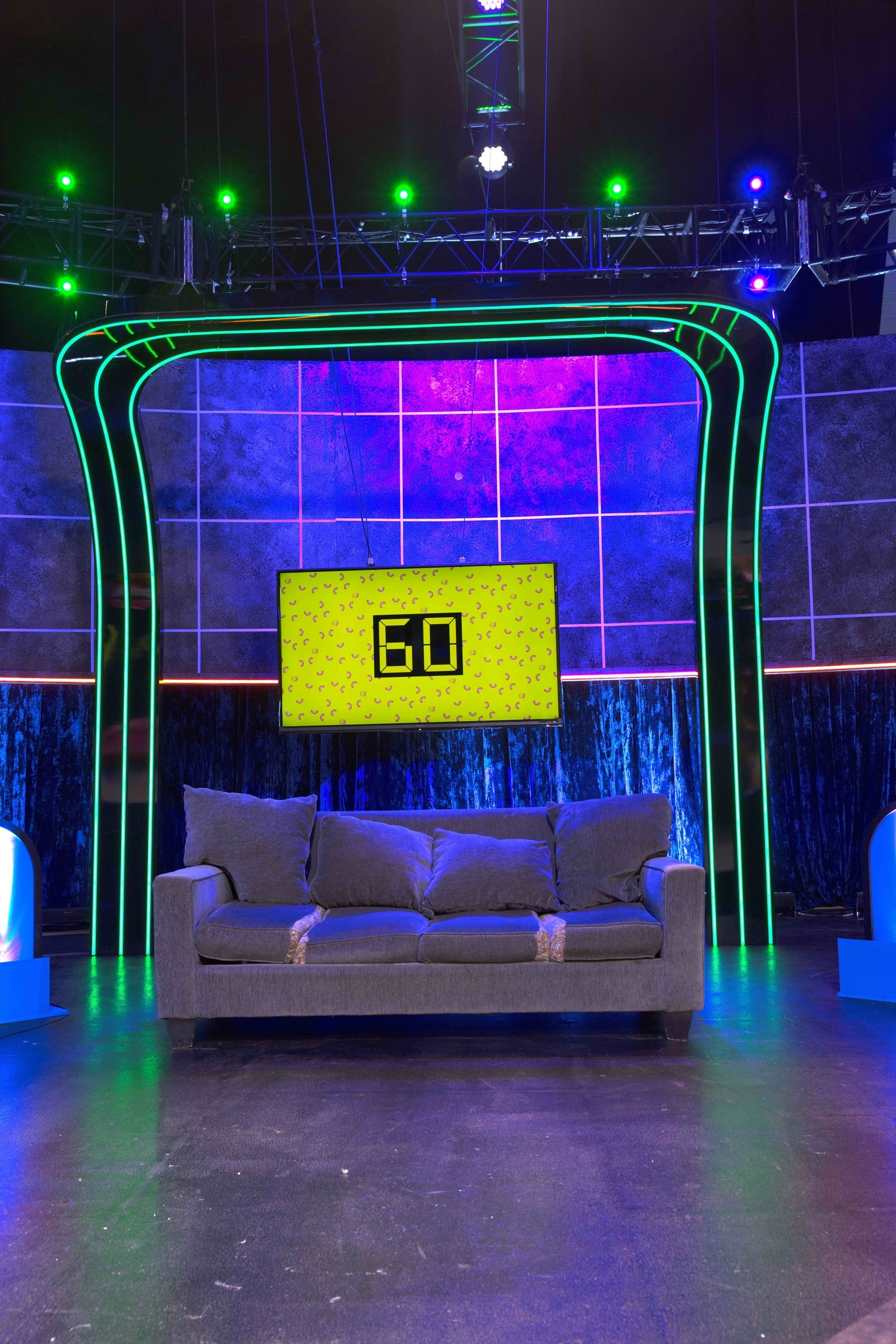 Overstuffed: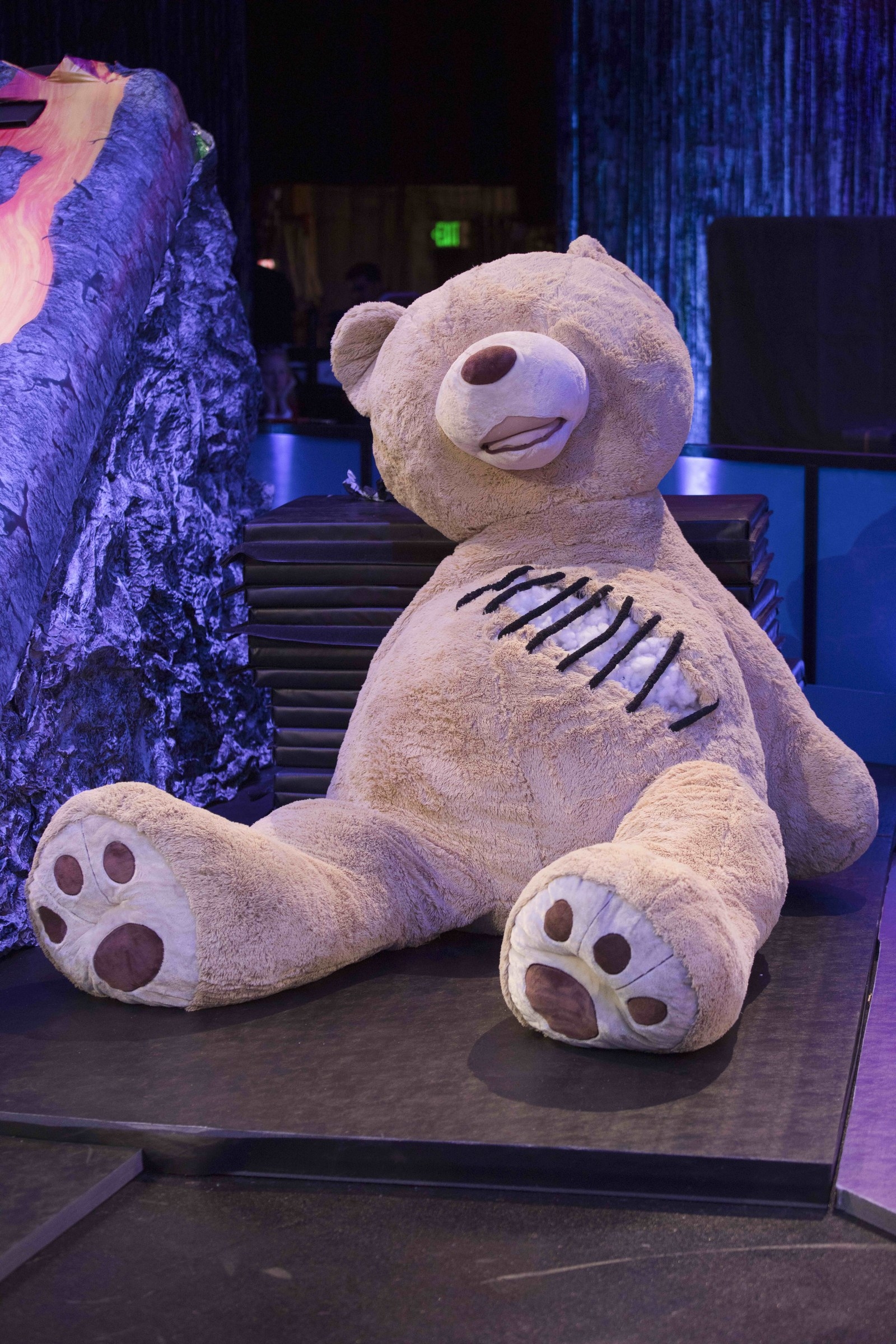 Tube-A-Totter: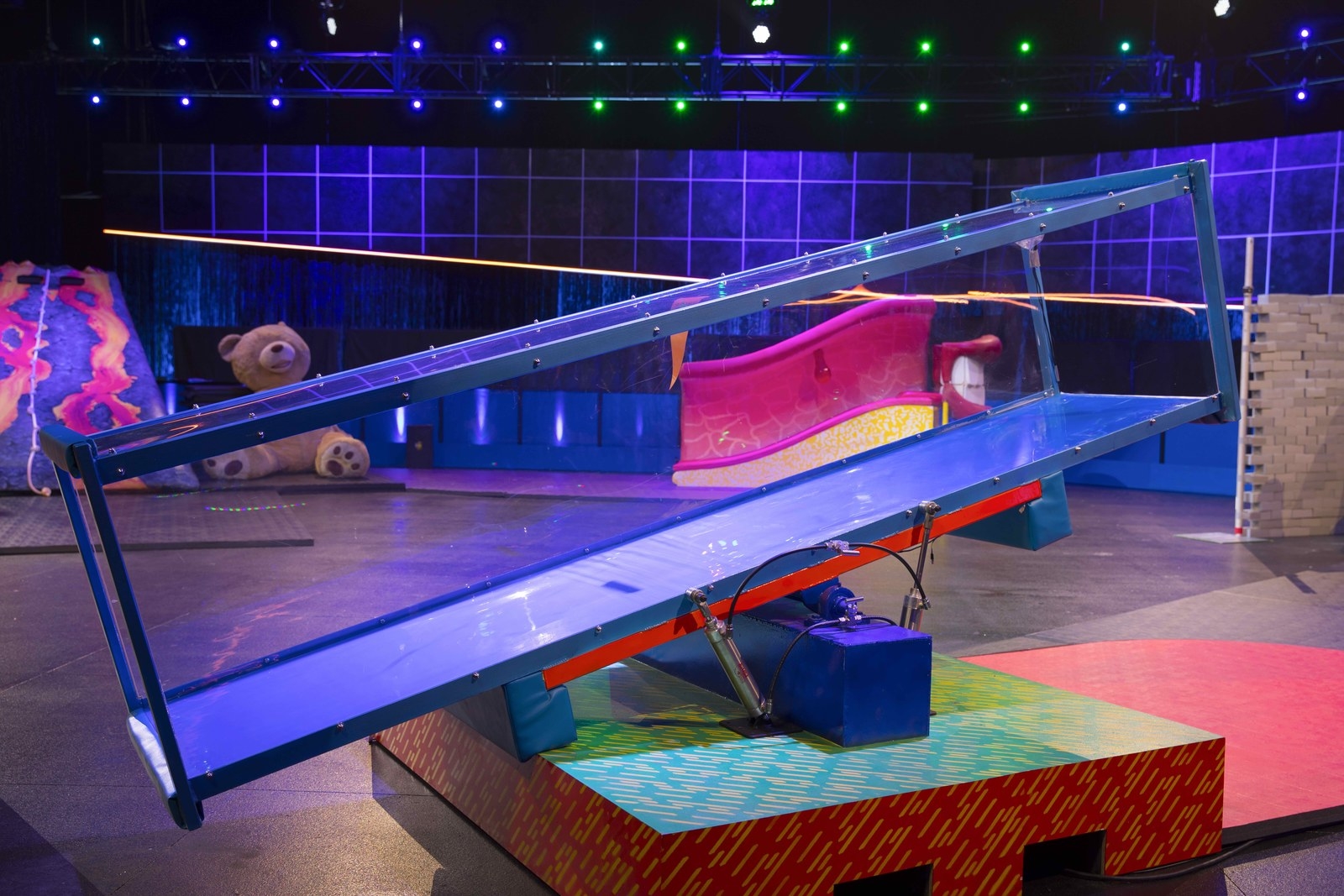 The other new obstacles are: Unboxing (you open a box within a box within a box, etc., until you reach the flag), Pop Lockin' (somewhere inside one of three school lockers is the hidden flag, but you to get through stinky clothes, junk, and, spoiled food to find it), and Blow Out (you crawl through a giant-rolled up party horn full of confetti with the flag waiting at the other end).
Get ready for the '90s to return on June 25!