UPDATE: The flipped version of this post is LIVE. You can view the ~beautiful~ illustrations here.
Recently the staff writers at BuzzFeed took beautifully scary pictures of themselves.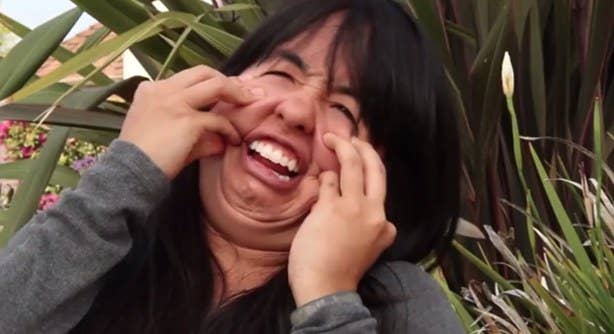 Their ugly expressions were illustrated into troll faces, and they're absolutely brilliant.
Look at how manic this staff writer is.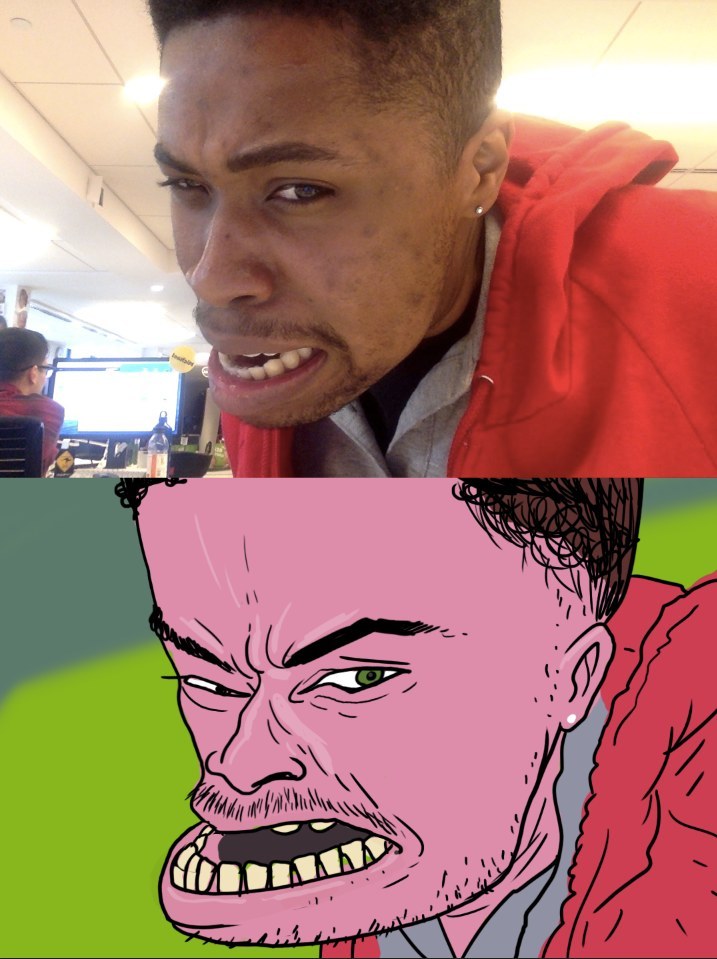 This beautifully insane woman is here to haunt your dreams.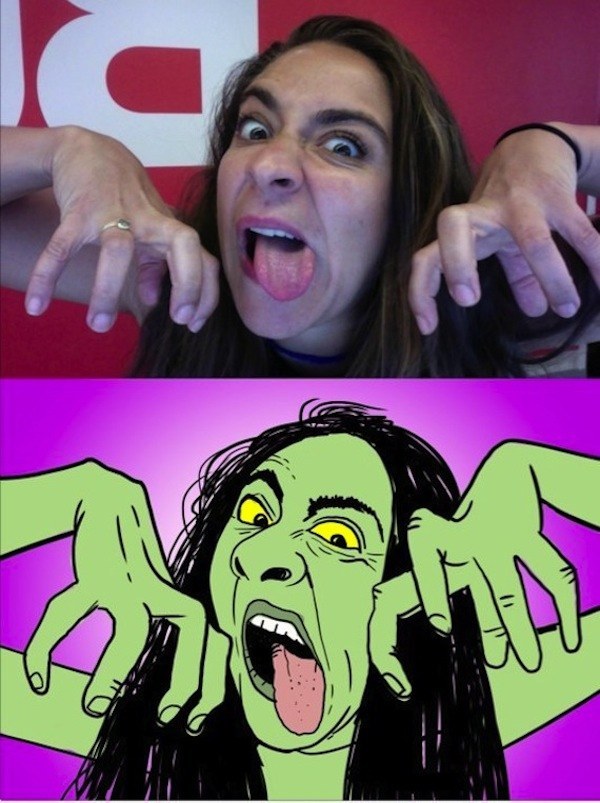 This staff writer is just plain devilish.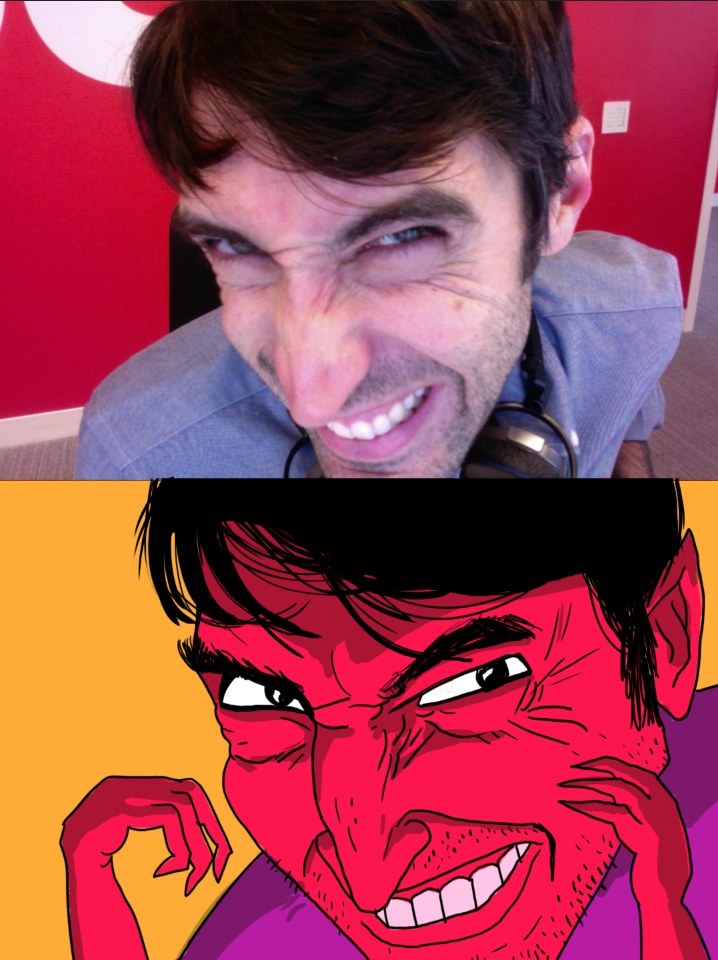 Here's your chance to be made into a troll! Share with us your ugliest face, and we'll illustrate it!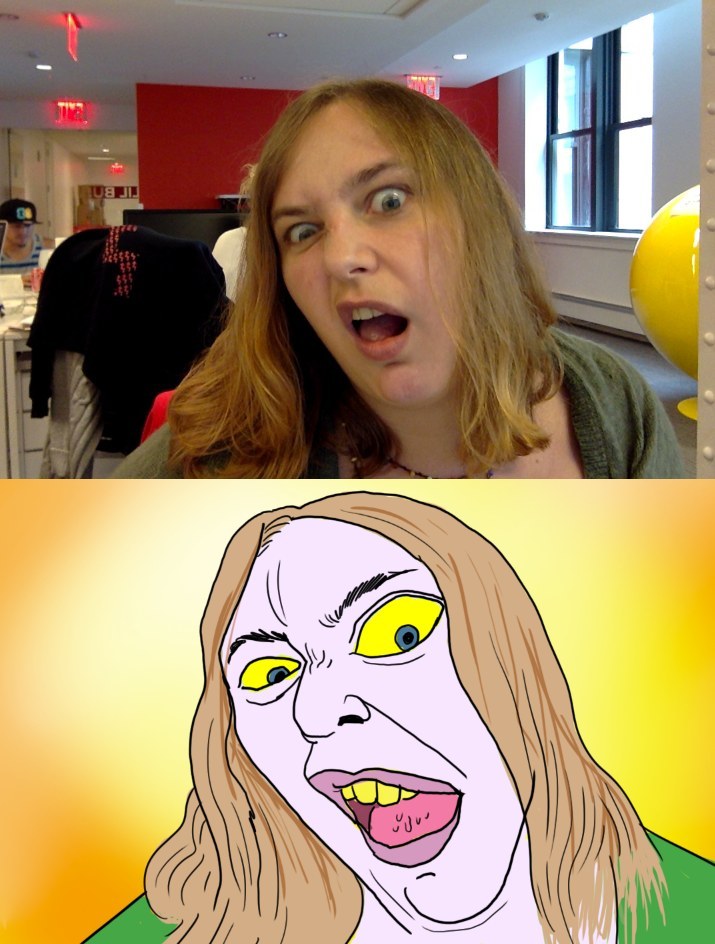 Click here to view all of the illustrated submissions.