1.
When David called Moira out on her parenting skills.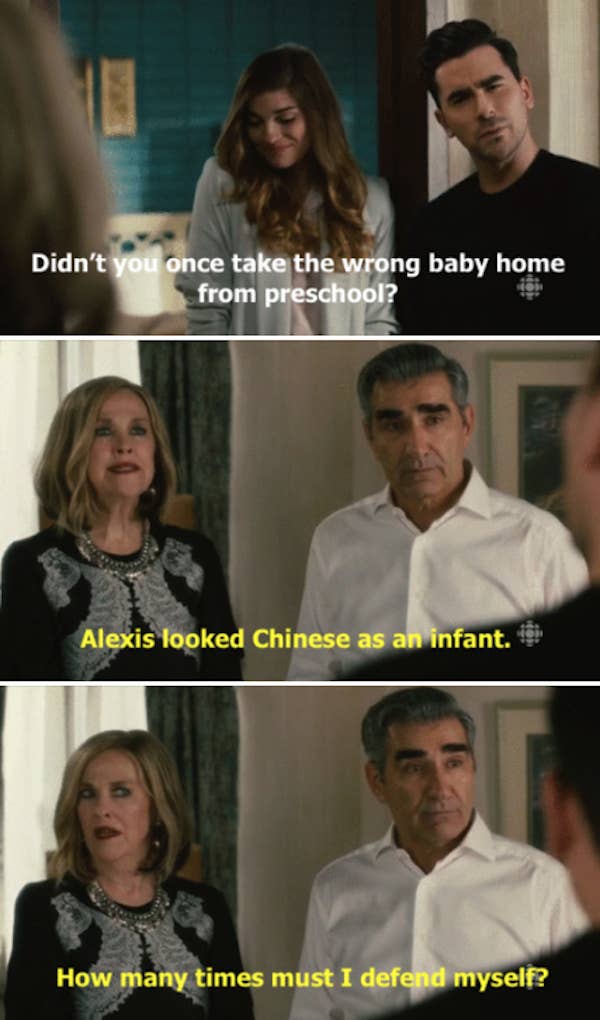 2.
When Johnny tried to explain to Roland the problem with the town's welcome sign.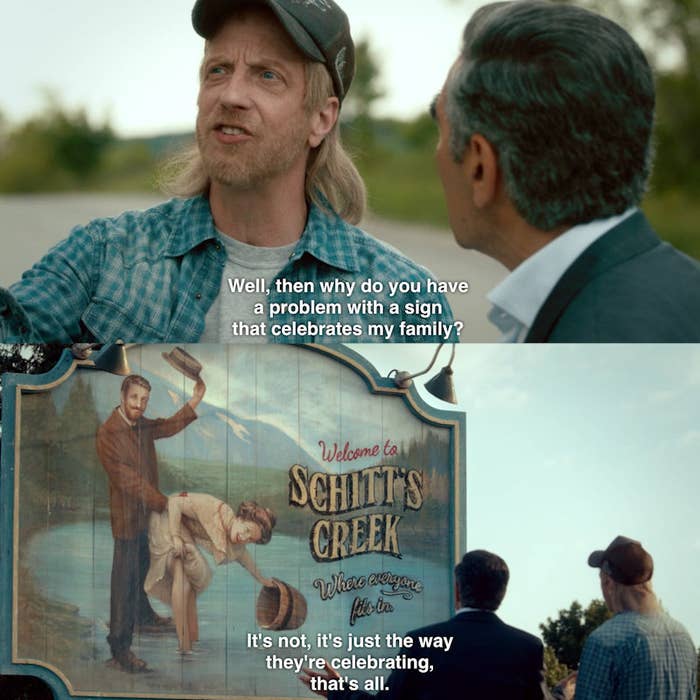 3.
When David and Moira cooked enchiladas and he didn't understand the ridiculous instructions.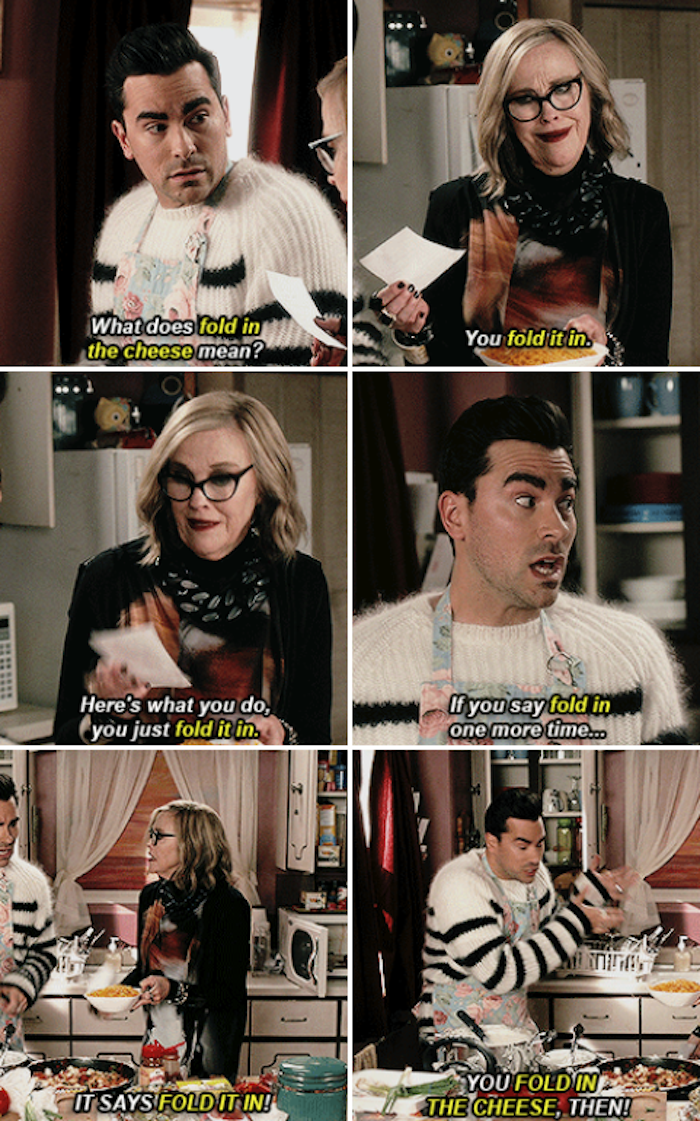 4.
And when Alexis claimed her territory in the motel room.
5.
When Moira pronounced "baby" like "be-be" in her unrecognizable accent.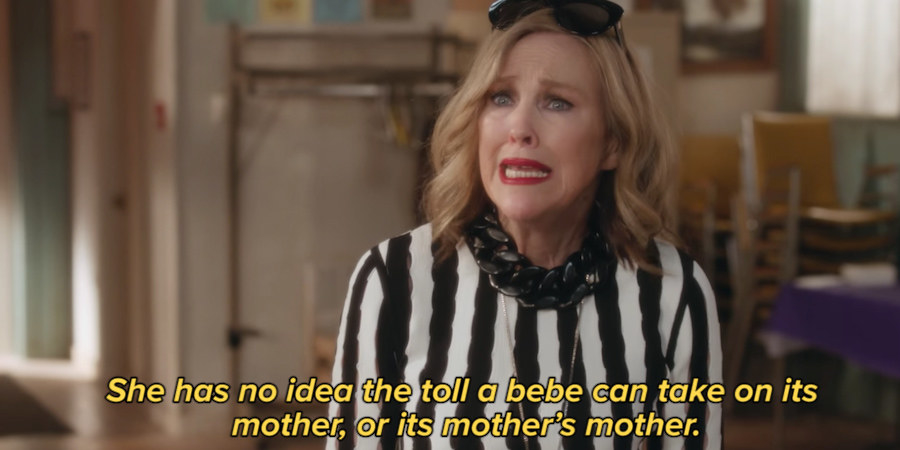 6.
When David couldn't help but make fun of Johnny's old-fashioned pajamas.
7.
When Alexis killed all of David's tamagotchis.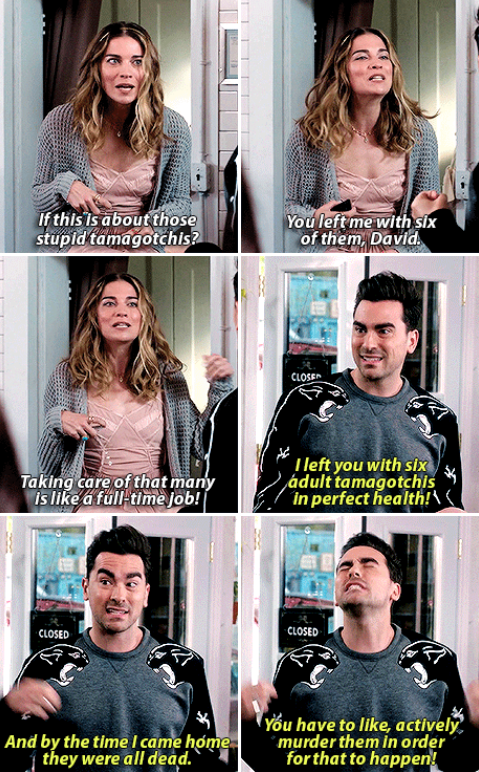 8.
And when Moira called David out for being a worry-wart.
9.
When Alexis forgot to tell her family David ran away to be with the Amish.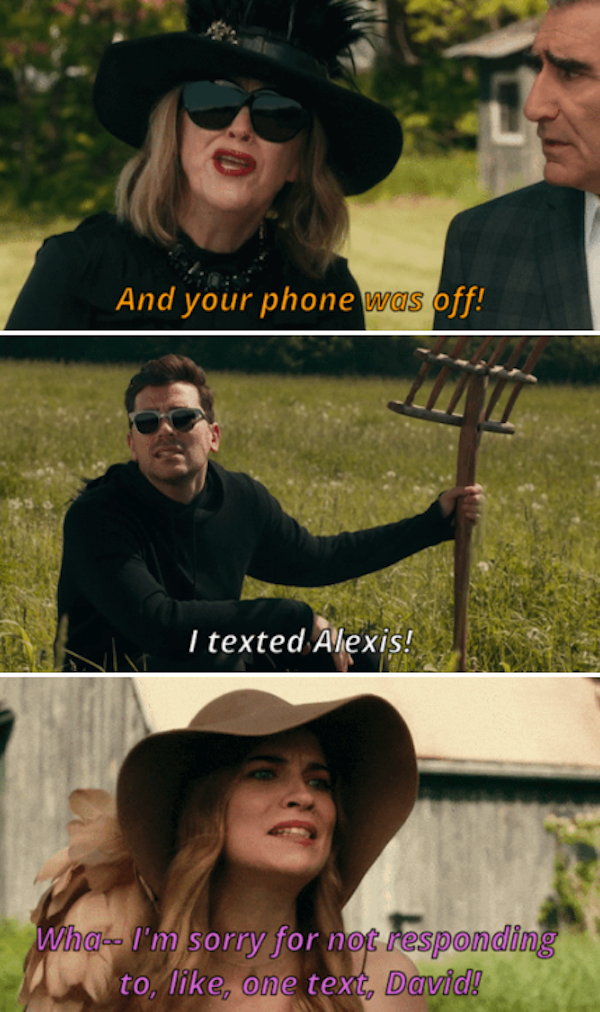 10.
When Moira got drunk while filming her famous commercial for Herb Ertlinger's fruit wine.
11.
Whenever Alexis screamed out an "EW!" or an "EW, DAVID!"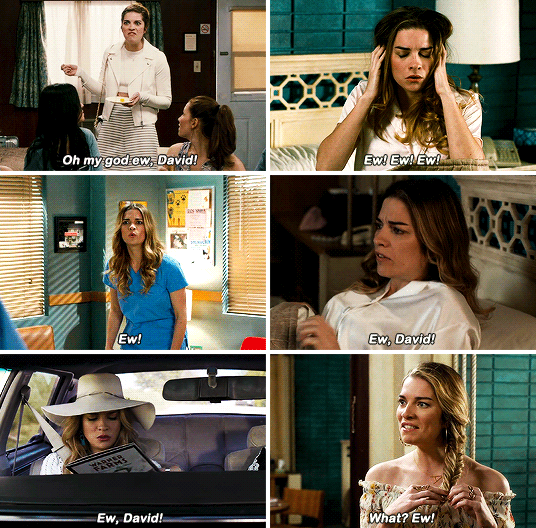 12.
And whenever David used his face to express his true feelings.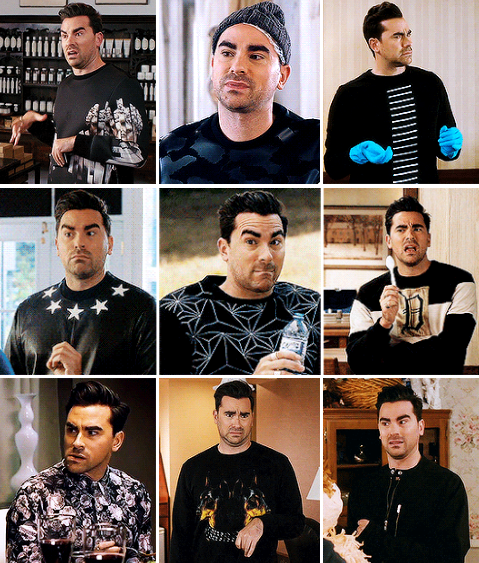 13.
When Moira got a glance at the sonogram of Roland and Jocelyn's baby.
14.
When Alexis told stories about her adventurous past life.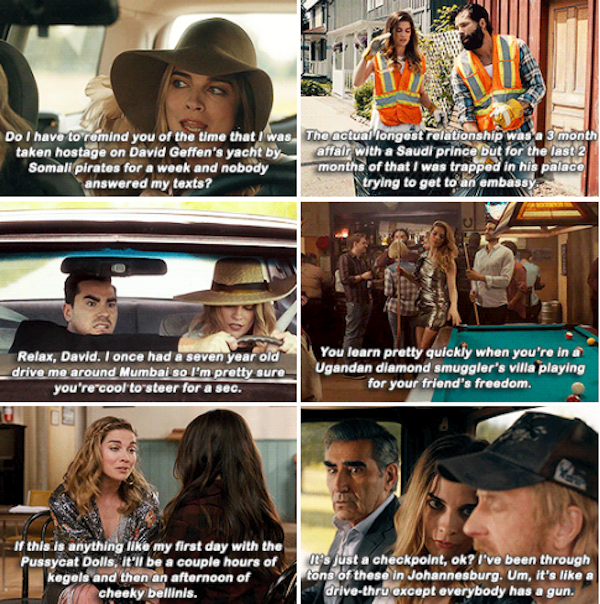 15.
When a Schitt's Creek townswoman stopped David outside of Rose Apothecary.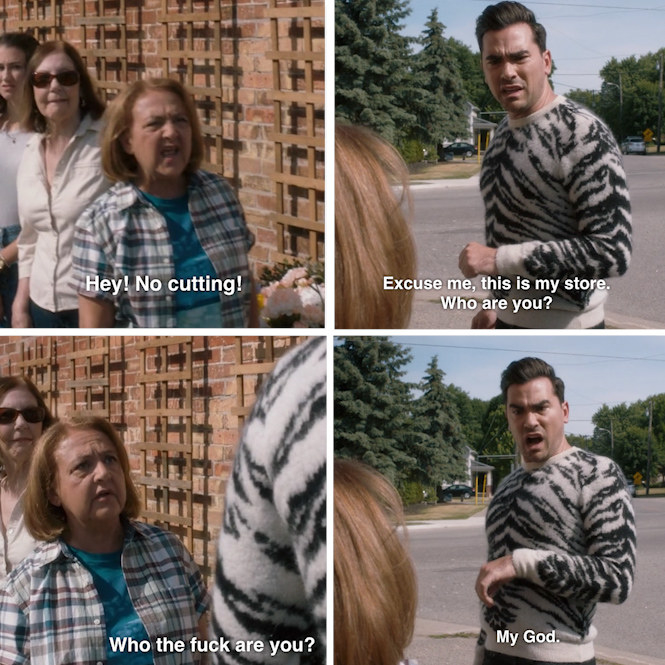 16.
And when David wasn't afraid to speak his judgmental mind.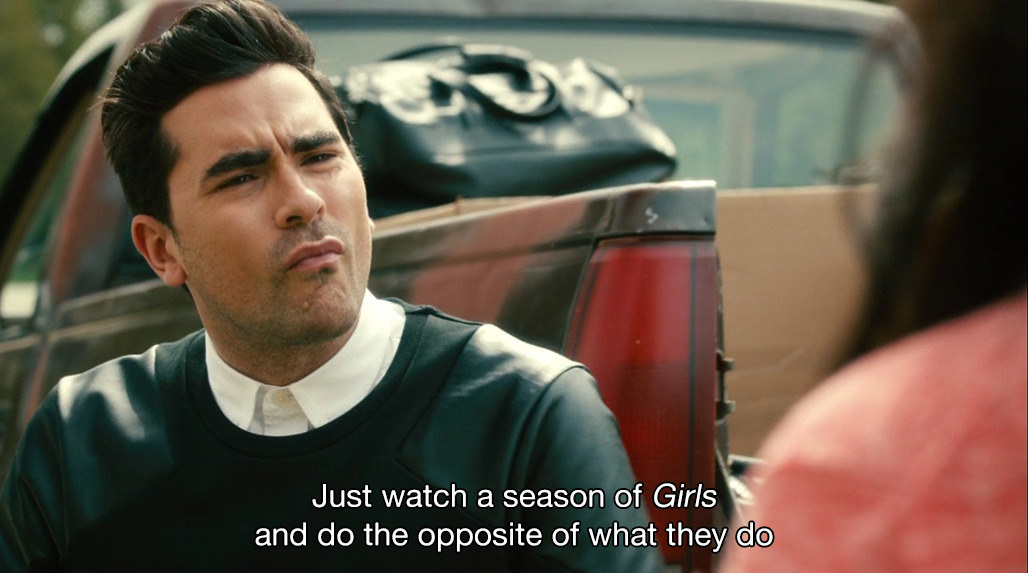 17.
When Johnny ran back to the motel to tell the family they're getting out of Schitt's Creek.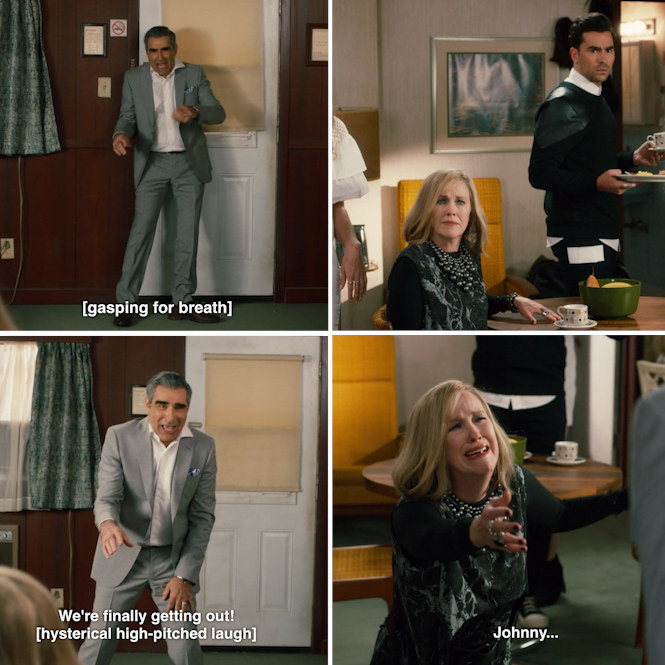 18.
When Alexis reacted to Jake coming to the motel to see Stevie instead of David.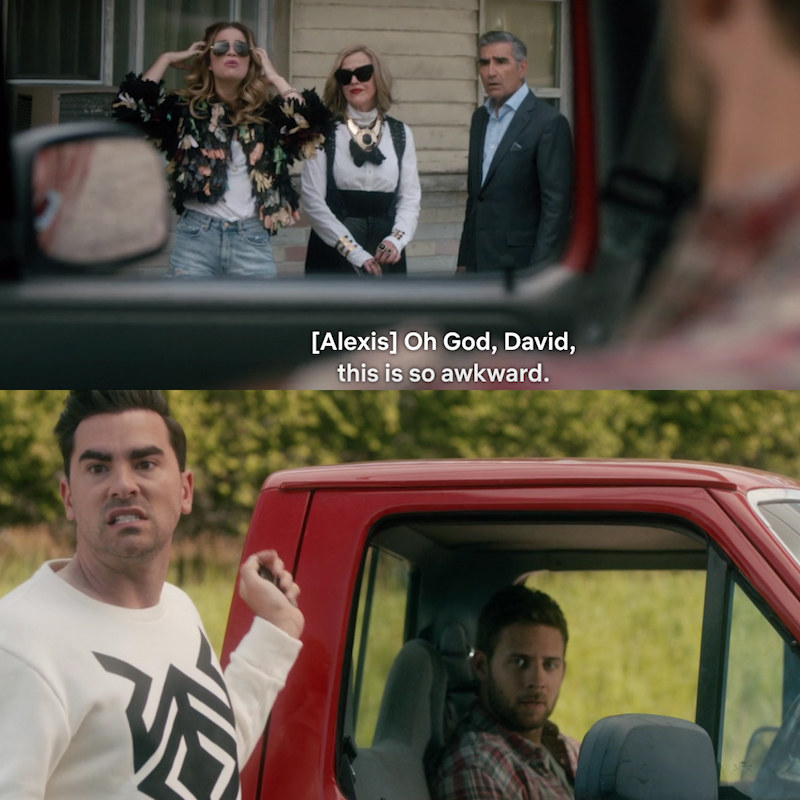 19.
When Moira proved just how strong her relationship with Alexis was.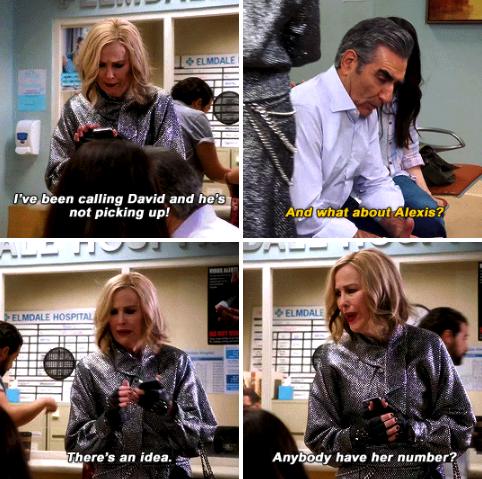 20.
And when Moira stayed true to herself and her passions.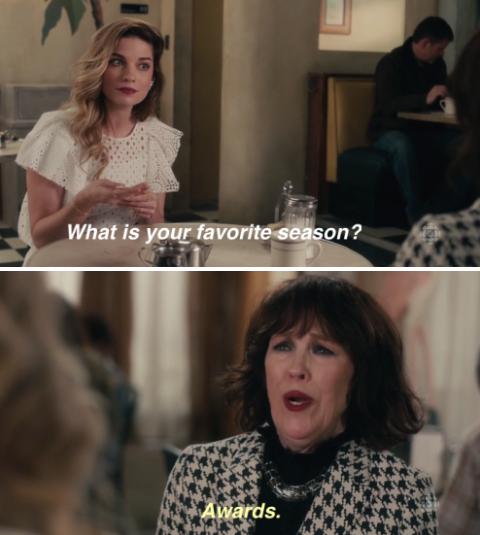 21.
When David fell asleep on Jocelyn while doing yoga.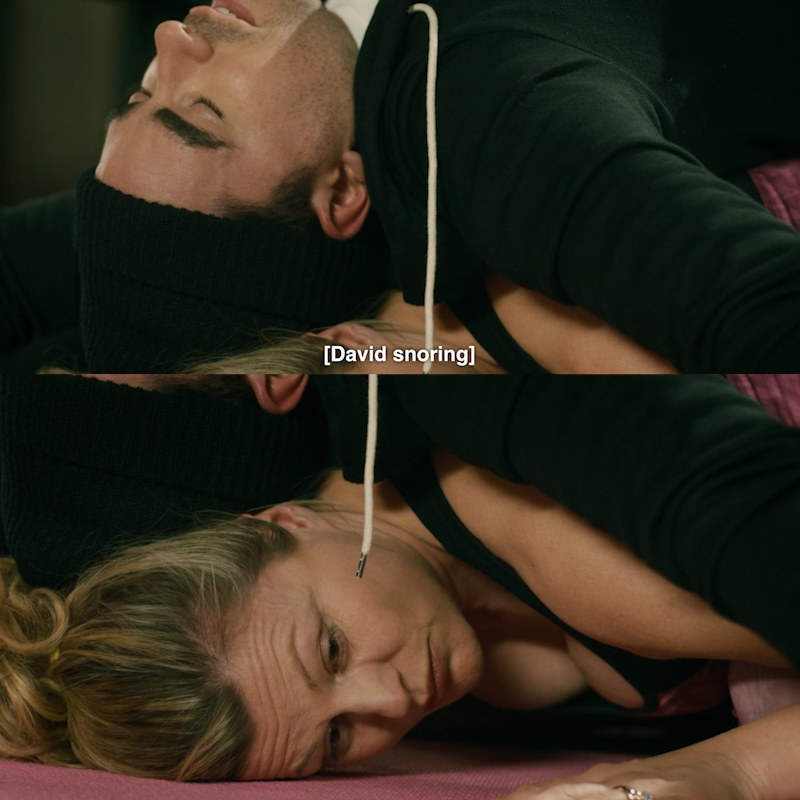 22.
When everyone tried to keep a straight face when the tree was revealed in the Christmas special.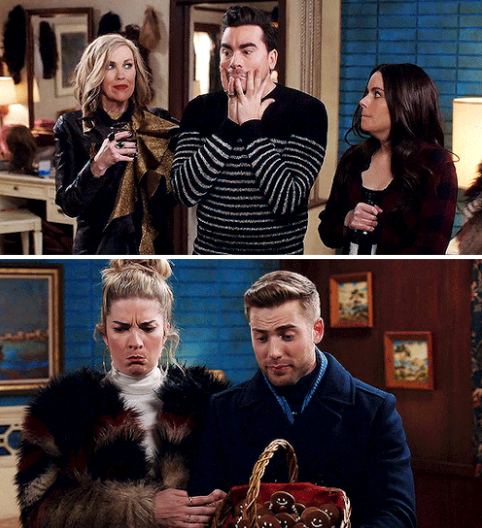 23.
When a very hungover Moira woke up next to a naked Roland.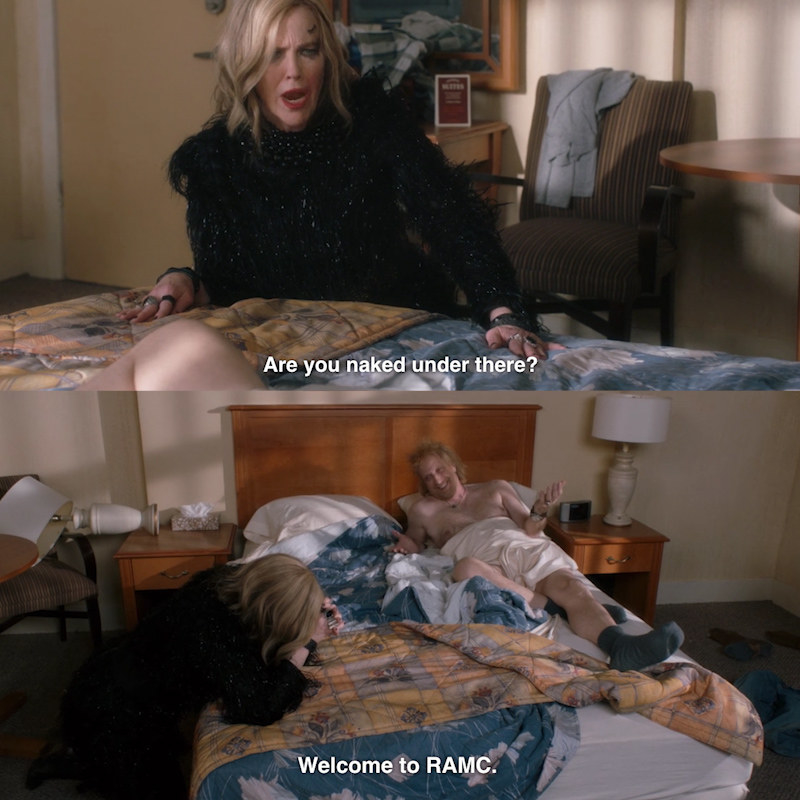 24.
When David, Alexis, and Stevie tried on Moira's iconic wigs.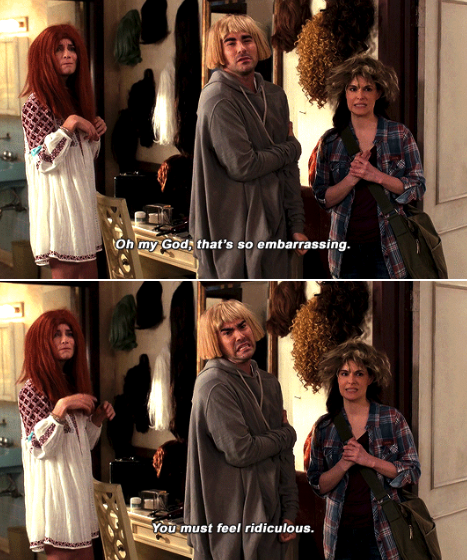 25.
And when Johnny and Roland played "Sleepy Mommy" at Jocelyn's baby sprinkle.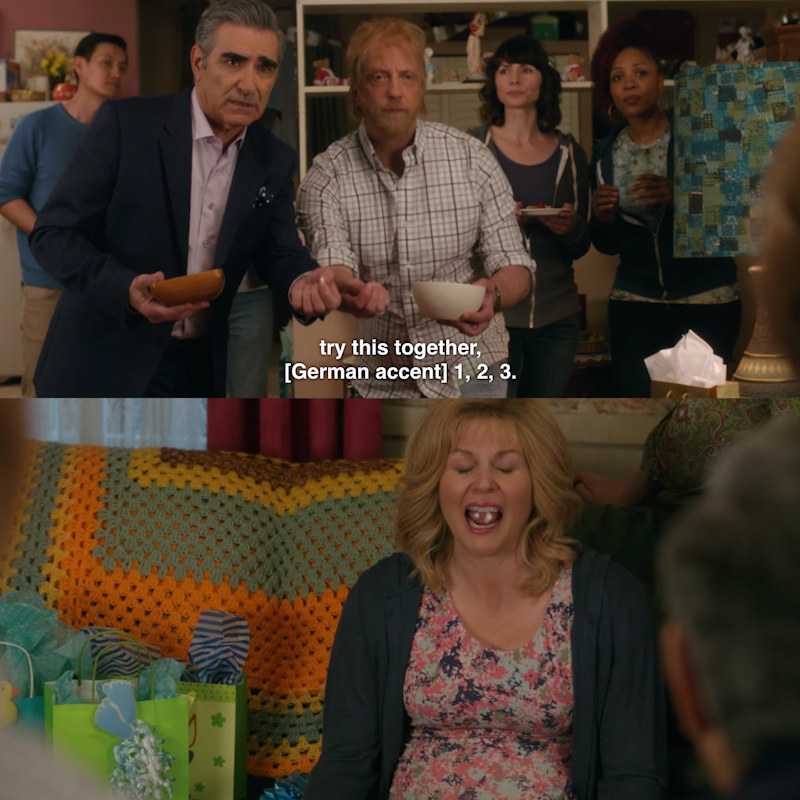 26.
When David and Alexis messed with an extremely hungover Johnny at the diner.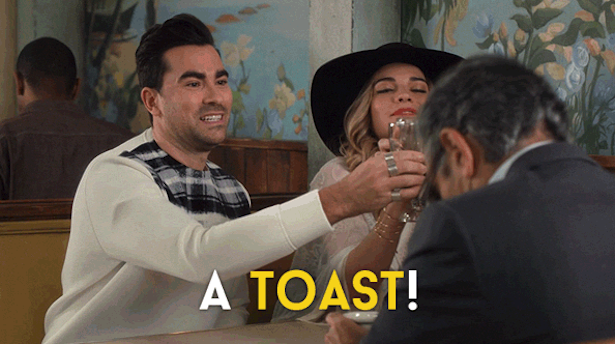 27.
When Moira used her dramatic Cockney accent to avoid being recognized at the car dealership.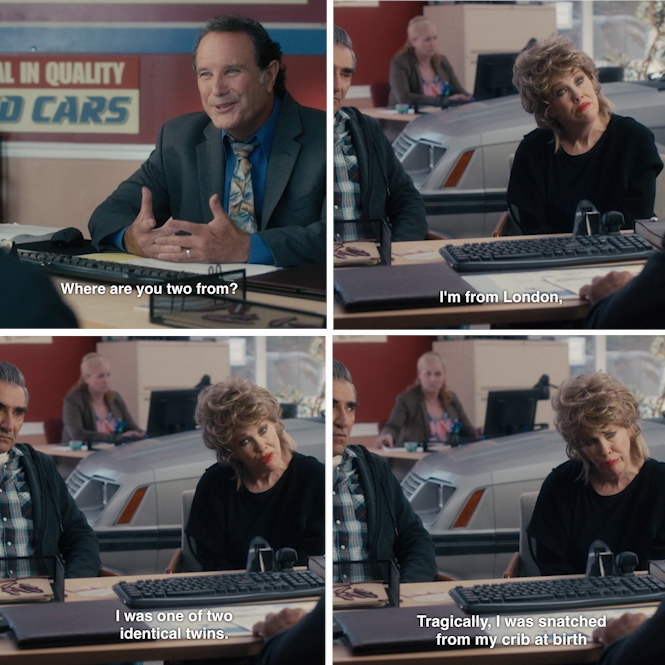 28.
And when Alexis auditioned for Cabaret with her reality TV show theme song, "A Little Bit Alexis."