I'm just going to come out and say it: Shaving sucks. Patches of hair are *always* — without fail — left behind, cuts and razor burn are an all-too-frequent reality, and it's just...a lot.
That's why a group of my coworkers and I decided to try out Billie. It's that gorgeous razor subscription you may have seen an ad for while scrolling the 'Gram. Yeah — *that* pretty pastel razor surrounded by sparkly bubbles.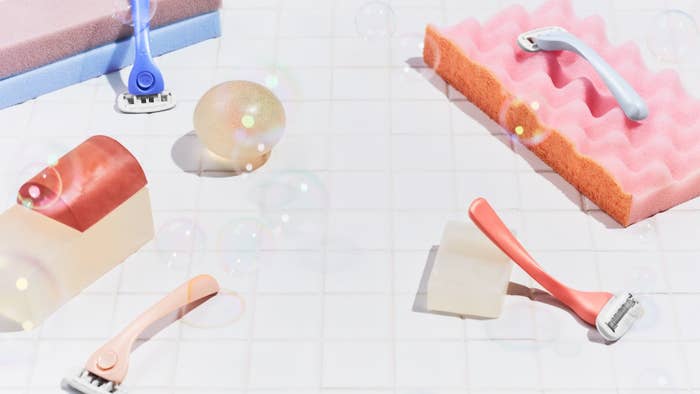 So why exactly are we obsessed with a literal piece of plastic? For starters, their razors are as affordable and effective as they are just absolutely gorgeous.
After you sign up you'll receive their entire starter kit: A razor, two blade cartridges, and a holder *all* for $9 (seriously, that's a deal). Plus, they offer a small line of lotions and shave creams you can add on for $8+.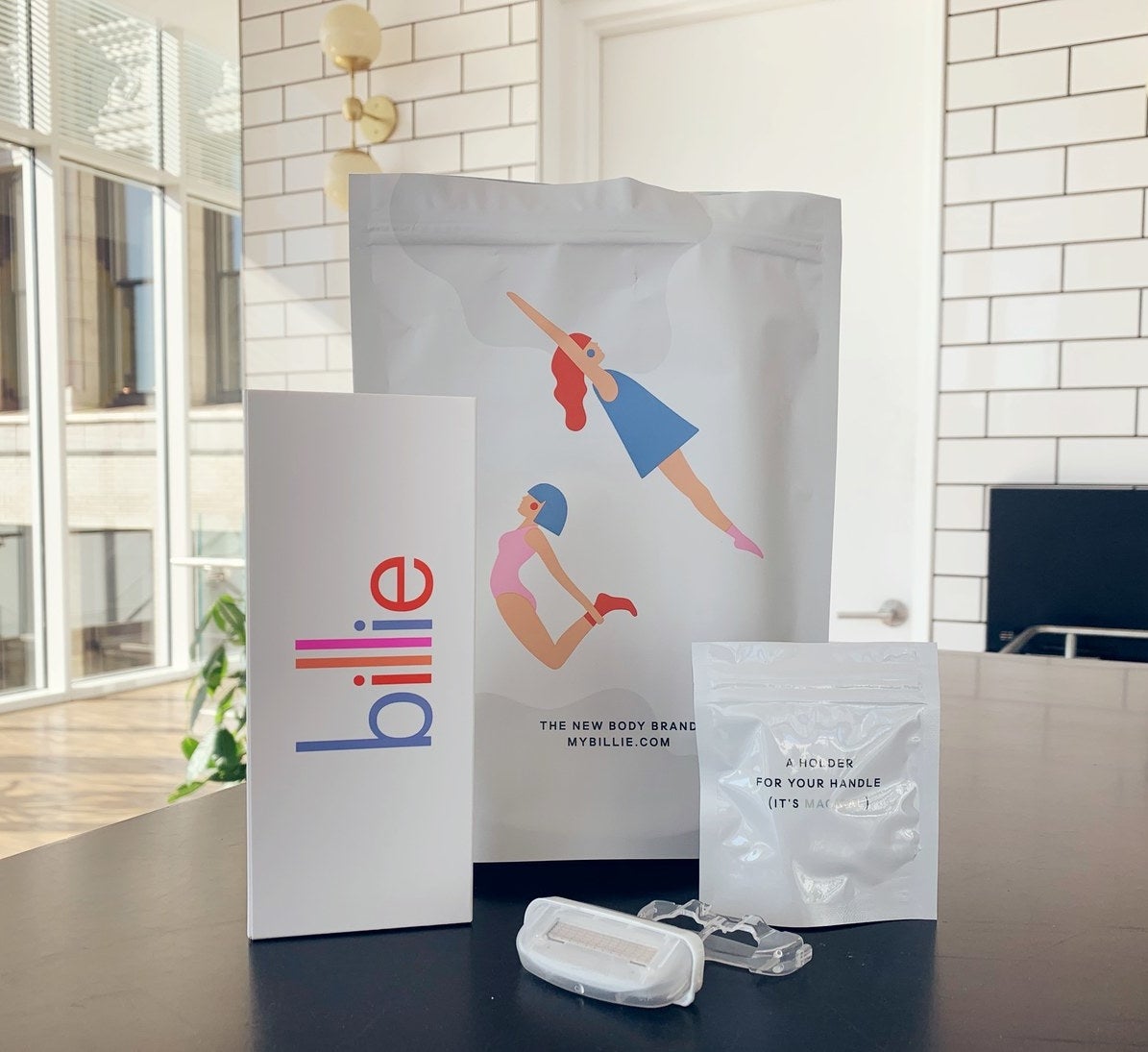 All of Billie's products are made without parabens, sulfates, synthetic fragrances (and are never tested on animals!), and are great for sensitive skin.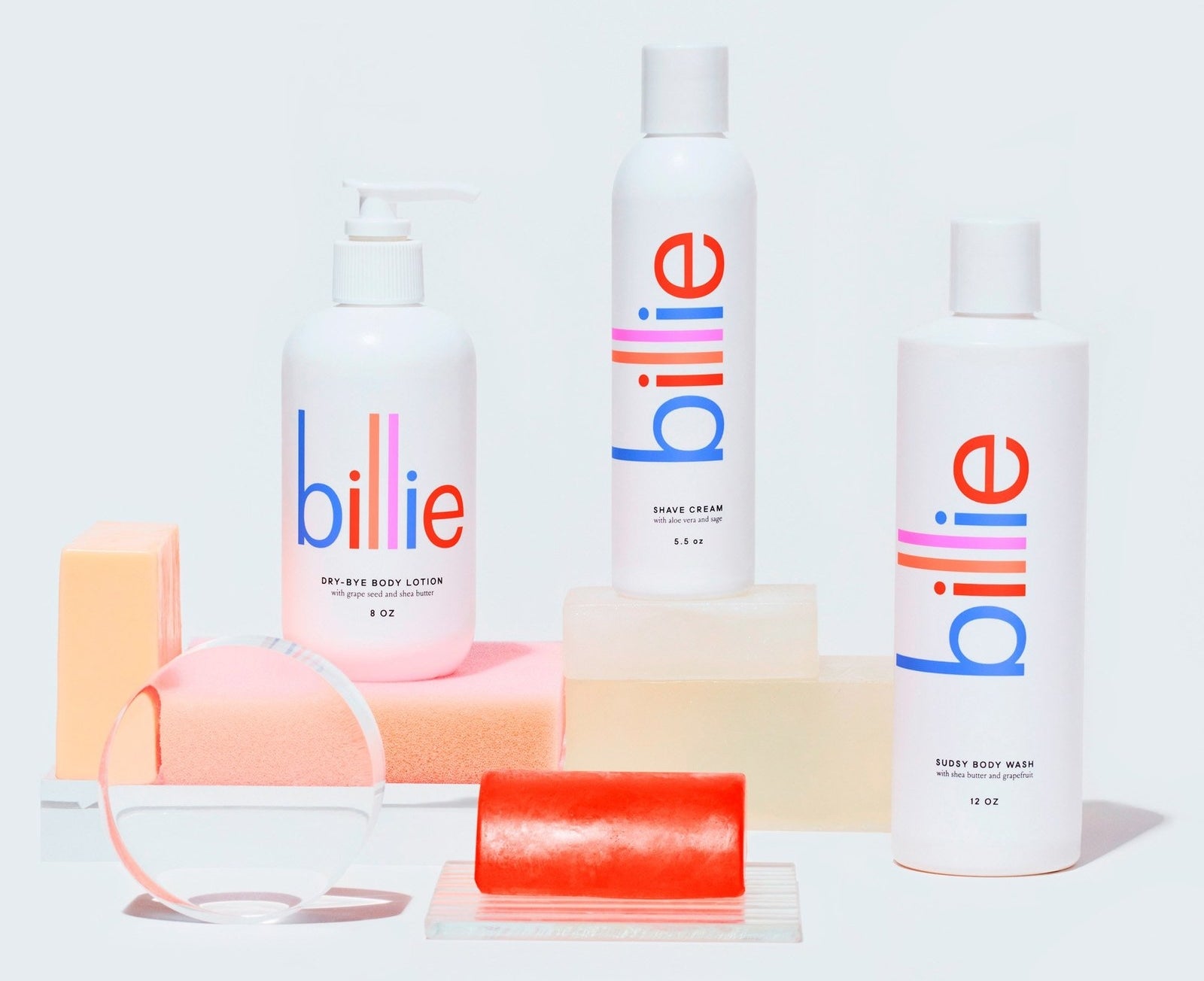 "Their luxuriously foaming, sensitive-skin-friendly, gently exfoliating and hydrating shaving cream is the ONLY shaving cream I've ever tried that doesn't make my skin itchy and bumpy."
The razor itself features five blades encased in a super-soothing charcoal shave soap and a lightweight handle so you can finally kiss razor burns and nicks buh-bye.
They even solve the annoying, where the heck should I keep my razor problem with a magnetic holder that comes in all starter kits. Amazing.
Finally, the cherry on the cake, Billie will send you replaceable shave heads at a frequency suitable to your lifestyle...meaning you'll *never* have to shave with a rusty, dull razor again.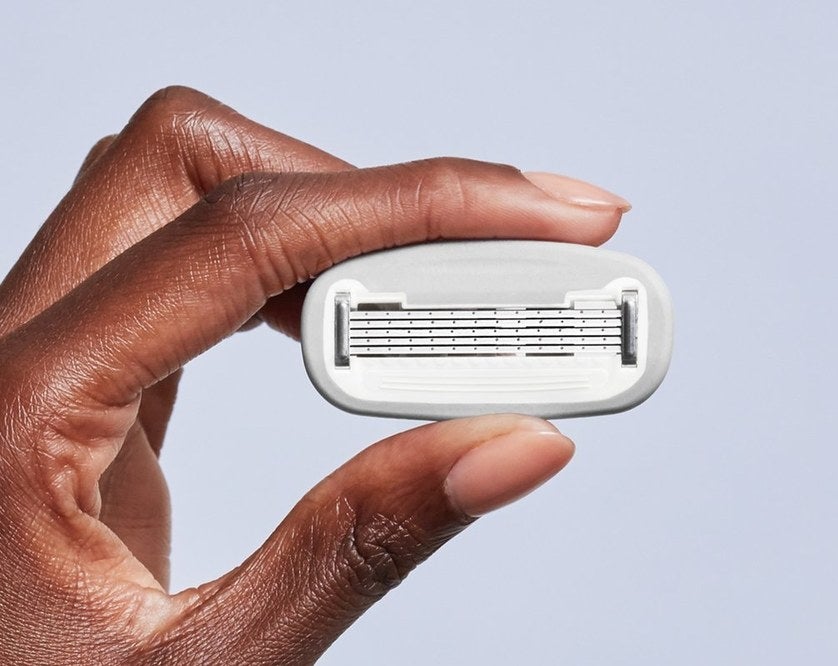 Ok, I realize that was basically 10+ paragraphs of pure accolades...but our praise for Billie is not hyperbole! We genuinely love a good freakin' razor and a brand that offers high-quality, affordable products.
Shopping for something specific? Check out BuzzFeed Reviews to find the best things for every budget!