Unless otherwise specified, all sizes in this post are listed in women's.
1.
A lace bodysuit for something jaw-dropping to wear with your favorite jeans when you go out with your friends. Or just for wearing around the house so you can say, "Dayummm" every time you walk by a mirror. 
2.
A ~main character~ candle to serve as a reminder that this story is about YOU, not your crappy ex. And the main character always wins in this movie. The combination of ozone, plum, eucalyptus, and sandalwood will surely provide just the right vibes for romanticizing your single life. 
Mise en Scènt is a Brooklyn-based small biz that makes soy candles inspired by film. They've got hand-poured blends for all of your fave movie night flicks — from fantasy to macabre to old Hollywood, and more.
Get it from Mise en Scènt for $36.
3.
A cruelty-free mascara that over 200,000 people swear by! It's affordable, lengthening, volumizing, and way easier to apply than fake lashes. And sometimes a bomb mascara is just the thing you need to make you feel fabulous. 
Promising review: "Love it, love it, love it!!! You really look like you have fake eyelashes on. This mascara is amazing! It's not thick and lumpy, and it glides on smoothly and precisely. You feel like you had a makeup artist do your eyes!!! It lasts all day — no touch-up required, no smearing, no clumping. I use soap and warm water to remove. I am 500% completely happy and satisfied!" —Very Satisfied!!
Get it from Amazon for $4.99.
And check out our full Essence Lash Princess Mascara review for more details.
4.
An arrangement of farm fresh flowers, which includes ranunculus, lisianthus, and spray roses for anyone who has been listening to "Flowers" by Miley Cyrus on repeat and now wants to actually buy themself flowers. (Psst, you totally should!) 

5.
Or a beautiful bouquet of long stem eternity roses with a porcelain vase for you to put next to your bed so you can wake up with a smile on your face every morning — because no one loves you like you do. This bouquet may be a splurge, but it doesn't require any water or direct sunlight and it will last for over a year!!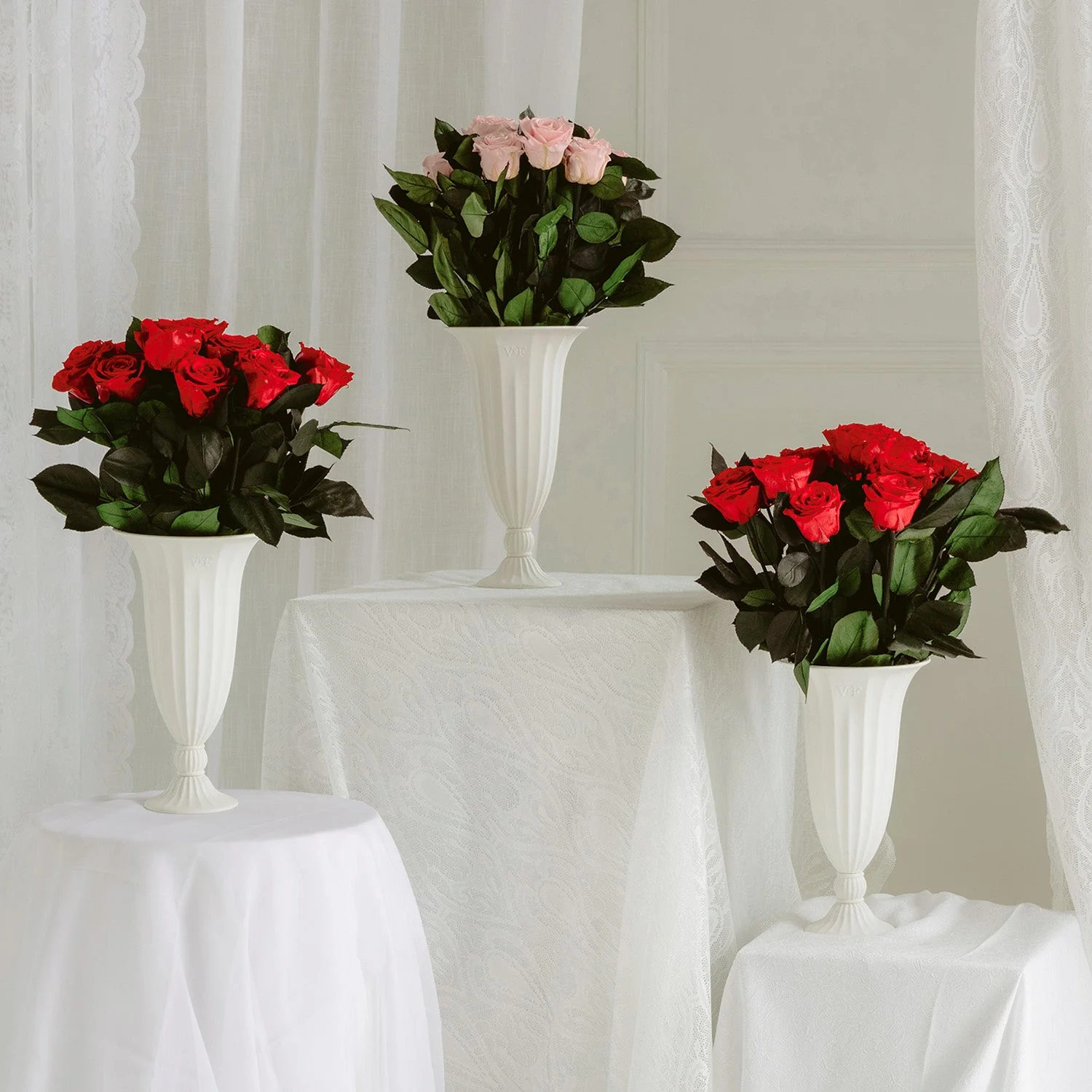 Get it from Venus et Fleur for $459 (available in five rose colors).

6.
A cult-favorite Aztec Secret Indian healing mask made with 100% calcium bentonite clay that'll work magic to deep clean your pores and help fight acne and blemishes. It's perfect for a solo at-home spa night. 
There is a bit of mixing involved — you'll need to add some apple cider vinegar for it to do its best work. This product is cruelty-free and formulated without additives or fragrances.
Promising review: "I first want to share that I typically don't share reviews but this product has truly helped clear my skin. My adult acne has been out of control for some time now. I've tried everything including hormone therapy which didn't help. I've ended up with a scarred face from so much picking at my acne. I'm sooo amazed by this mask. Yes it dries your face but a good moisturizer does the trick. So thankful for this product. I do masks all the time. Most recent was a black sea mask. It cleaned up my blackheads, but my acne remained. This seems to be doing the trick! Try it out! You won't regret it." —Danielle Torres
Get it from Amazon for $14.95.
Check out more details about this popular clay mask.
7.
Or a pack of 16 Dermal Korea collagen sheet masks if you'd rather have something a little less messy for your night of relaxation. The scents of these cult-favorite masks vary, but they each contain vitamin E and collagen to help make skin clearer, and more elastic.
Promising review: "These masks are amazing!!! Having 'ice pick' scars left over from acne I was told that I'd have to pay for expensive laser therapy because the body can't produce enough collagen to heal deep scars. I've been using these masks for two months and I've seen SIGNIFICANT reduction in my scars. They are almost completely gone!" —Shaun
Read what another BuzzFeeder had to say about these collagen sheet masks!
Get a pack of 16 from Amazon for $11.99.
8.
A cropped turtleneck with a sassy cutout and comfy built-in bra, perfect for lookin' and feelin' fabulous — even in the winter. Post a picture in this and your ex will be crying to their friends immediately. 😈 

I have bought multiple Brami tops from Klassy Network and I LOVE them! Seriously, sooooo comfortable and cute! Which is my absolute favorite combo. This one might just be my favorite, because the pink color and cutout are so fun, while still being warm enough to wear in winter. I paired it with some high-waisted jeans and got a ton of compliments. Plus, I didn't have to wear a bra! As someone who wears a size H cup, lemme tell you, that alone is an AMAZING feeling! 

Klassy Network is a woman-owned business that sells stylish clothes, swimwear, eyewear, and their well-known Brami top, aka a top that provides amazing support and doesn't require a bra underneath!
Promising reviews: "First thing I have to say is THANK YOU KLASSY NETWORK for making this amazing top! Gosh the fabric of this turtleneck peek-a-boo top is sooo perfect. Soft and stretchy and comfortable, holds the girls in, great cleavage. I'm wanting more colors too! Love it." —Kristen
"I own about 10 Klassy Network tops and this is one of my favorites! It is so stylish for going out in the wintertime." —Kayla D.

Get it from Klassy Network for $48 (available in sizes XXS–3XL and three colors).
9.
A TikTok-famous rinse-out hair treatment for damaged, over-processed locks — if you're looking for a way to revamp your hair in your single era, but dye isn't for you, then try this! It can be used on all hair textures to help restore it back to a healthier state. Just shampoo your hair, apply this while it's still wet, let it sit for 5–20 minutes, and rinse. You'll notice a huge difference.
Promising review: "I am obsessed with this conditioner. It's light enough to use every other wash and it smells amazing. I have ultra fine, curly blond hair that's extremely prone to breakage and I feel like my hair has grown an inch since using this product. Just bought two more bottles because I never want to run out of this magic." —Lorrie Trautman
Get it from Amazon for $7.62.
10.
A splurge-worthy pair of travel slippers handcrafted in Italy and made of embossed leather so you can shuffle around your hotel room like the boujee queen you are on your next girls' trip or staycation. 

I have these slippers and I can confirm that they are amazing quality and so stylish! I love wearing slippers at home, but when I'm traveling they are not an easy thing to pack. These totally solve that dilemma! They easily fold up into a cute matching pouch, making them a dream for packing. And when you unfold them, they look perfect! Not misshapen or uncomfy at all. I feel like royalty when I pull these out of my bag and walk around in them. 
Get them from Steen for $198 (originally $248; also available in more colors).

11.
A fuzzy heart-shaped heating pad to cozy up with when you need a warm hug. Just heat this up in the microwave and then rest it on any achy area for some relief. Plus, it's lavender scented for maximal relaxation!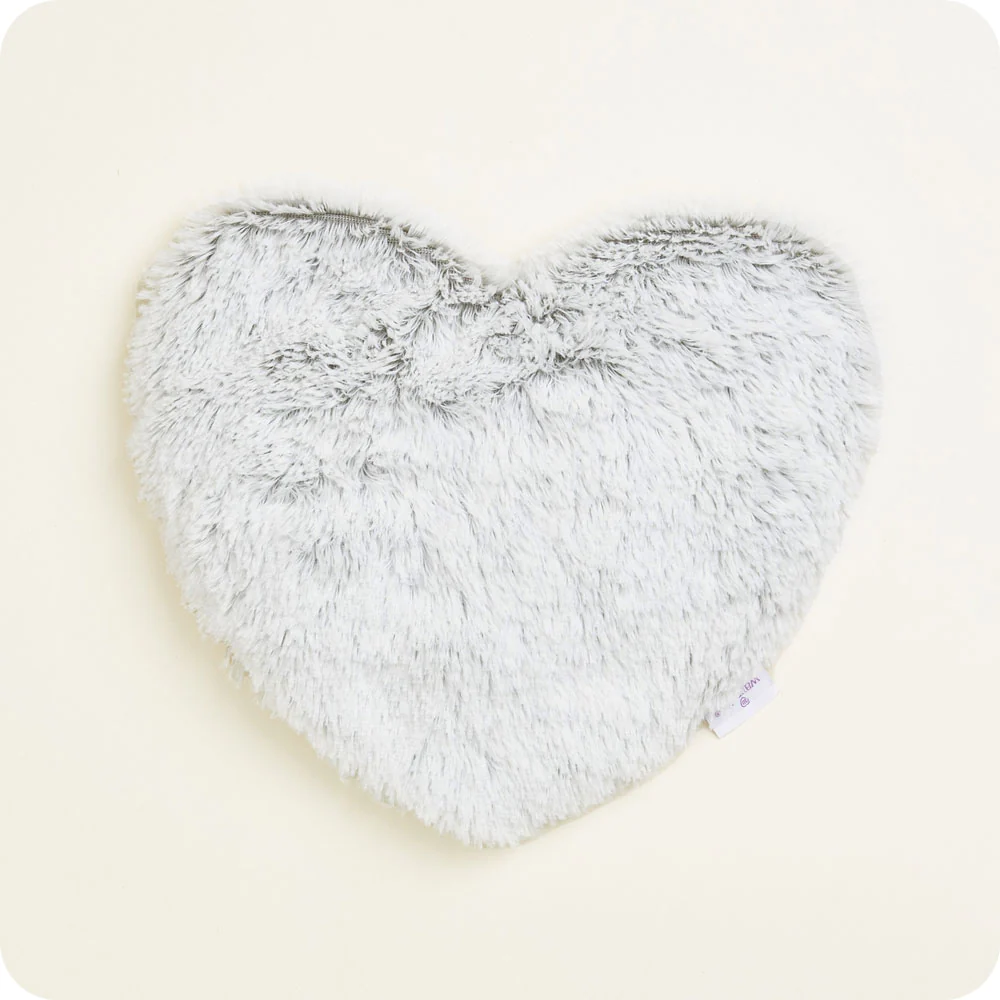 Promising reviews: "Great size and the lavender scent is amazing!" —Sarah B. 

"Really nice to just lay on me when I'm cold." —Kyleigh P. 
Get it from Warmies for $29.99. 
12.
A waterproof shower phone holder ideal for watching TubeTube videos, listening to a podcast, or jammin' to your "single girl swag" playlist while you spend an hour decompressing in the tub. The mount can rotate and it has touchscreen abilities.

Check out a TikTok of the shower phone holder in action. 
Promising review: "This waterproof phone case makes listening to music and watching Netflix in the shower so easy!! It's super easy to put your phone in, fog proof, and easily rotatable. The only thing is sometimes touching the screen through the plastic can be a little difficult, but worked most of the time! It comes with three different backs so you can move it around to many different spots in the house. I got the white color so it would match my shower." —Brittney Steele
Get it from Amazon for $16.32+ (available in seven colors). 
13.
A heart drop necklace — just because you don't have a partner doesn't mean you don't deserve gorgeous heart-shaped jewelry for Valentine's Day! This gold-toned accessory can be dressed up for a nice event or just worn on a regular day to elevate a casual look.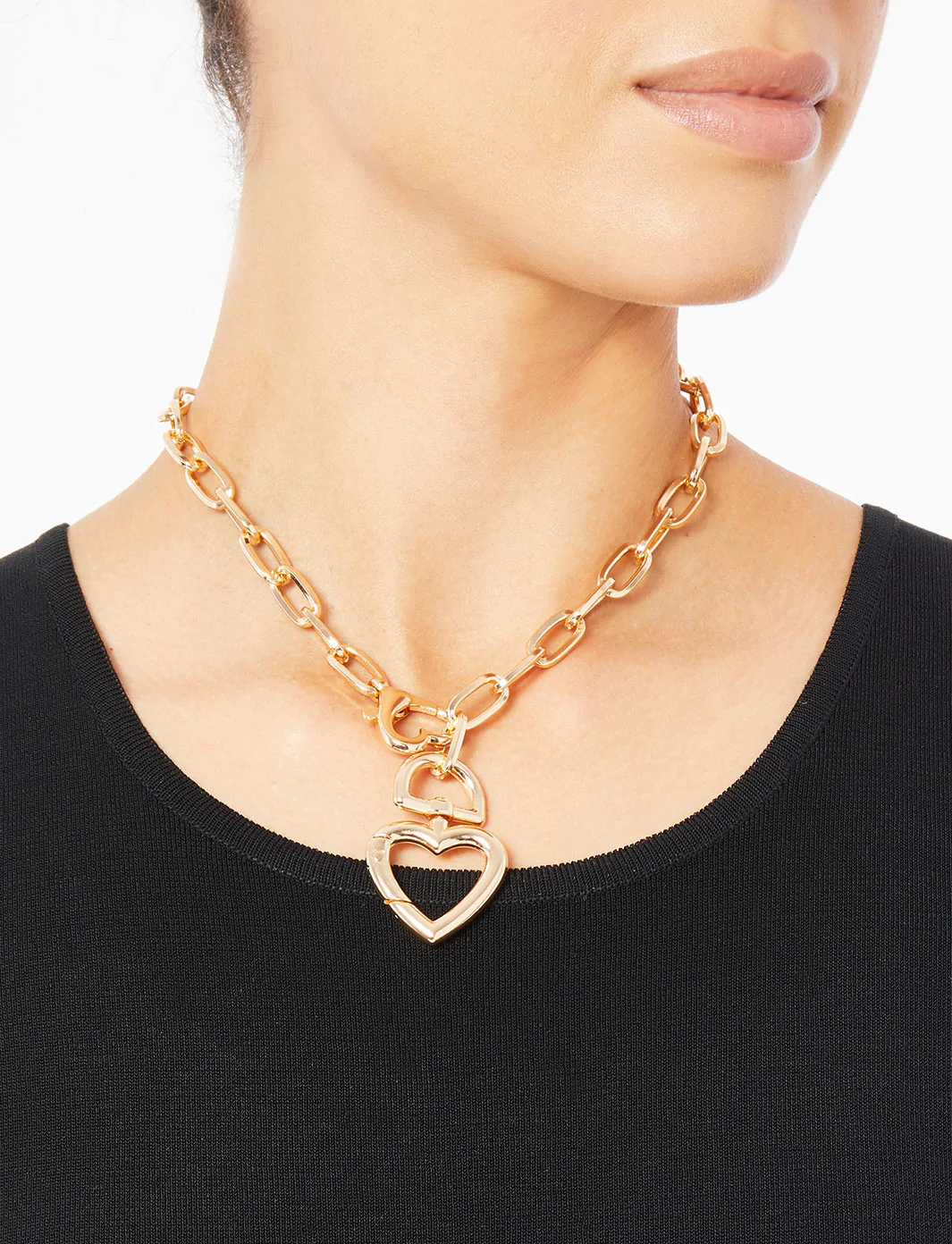 Get it from Ming Wang for $58.99.