We hope you love the products we recommend! All of them were independently selected by our editors. Just so you know, BuzzFeed may collect a share of sales or other compensation from the links on this page if you decide to shop from them. Oh, and FYI — prices are accurate and items in stock as of time of publication.
Hey everyone. I'm Sam and recently I've become one of those people who deems themselves a face mask lover. My obsession with face masks started a couple months ago when I bought a few face masks as a gift for my mom who doesn't use face masks and told me she didn't want them (LOL, whoops), so I decided to try them out myself!
I've tried different kinds of face masks — charcoal, clay, mud, fruity-scented peel-off masks, 24K gold, multi-system masks, etc. But I'm here to talk to you about these Dermal Korea Collagen Essence Sheet Masks that have literally changed my life.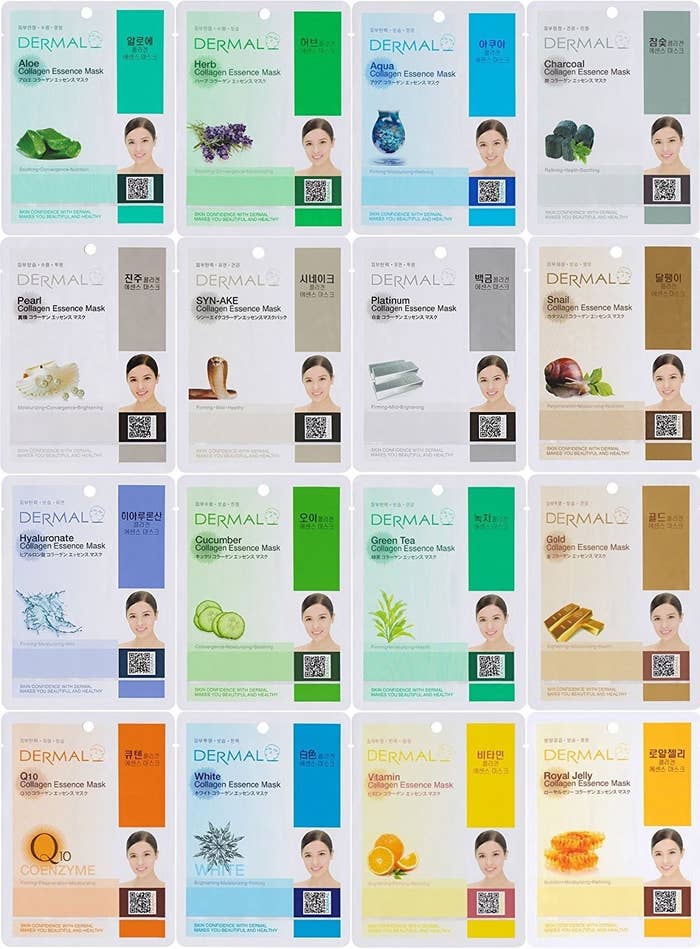 Plus, they get the thumbs up from Fakespot.

Before trying these, I was super nervous. I have EXTREMELY sensitive skin, and—usually—trying new products ends up being more of a negative experience than a positive one for me. In fact, I was really close to giving up on face masks for good. I loved the idea of using them, but most of the ones I had used before left my skin irritated, red, itchy, stinging, and caused breakouts here and there. But I combed through some of the reviews and took my chances.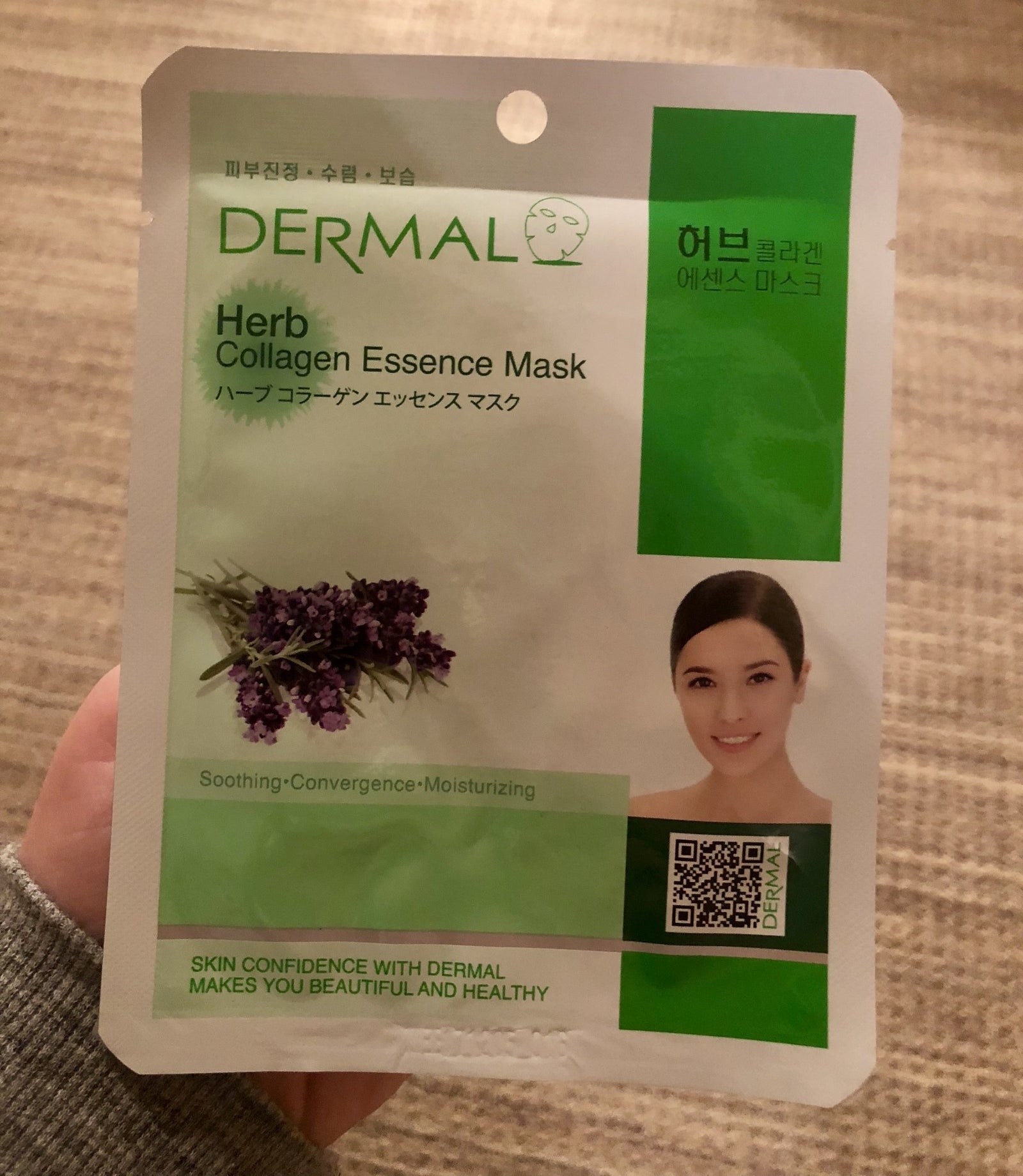 Not only do these face masks have ZERO negative effects on my skin, they actually have POSITIVE effects! They hydrate my skin and leave it feeling firmer. I actually love them SO MUCH that I am willing to share this awksauce selfie of me wearing one.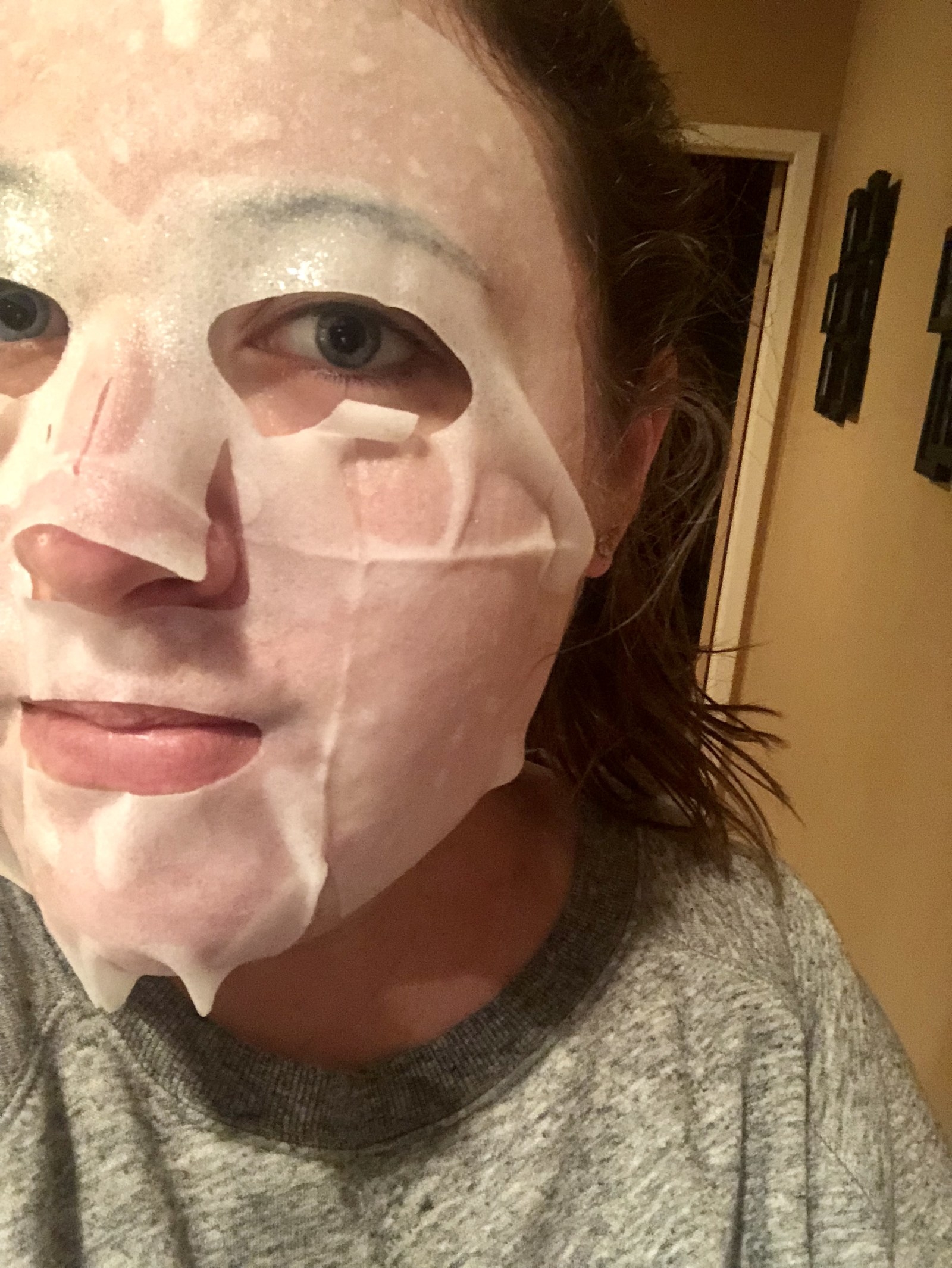 Bonus! They're just so relaxing to use! Between balancing work and a social life, having an veryyyy long commute, and spending weekends running errands, I've truly come to love the half hour I can spend relaxing with my face mask on a Sunday night.
But don't just take it from me. Check out this Amazon reviewer's awesome before-and-after photo and read how the mask made her skin so much brighter and reduced some of her redness! Just after one use!
And this reviewer can also personally attest to how great they are on sensitive skin.
"I have extremely sensitive skin. I look at oil and break out. I am careful about how I cleanse and how I moisturize, as one misstep means weeks of recovery. I threw caution to the wind with these, and I am obsessed. I have so many of these now. I do them about five times a week. They feel great, moisturize, and smell amazing. They are delicate and lovely." —Megan D.
Overall, they're just fabulous. And obviously hella fun to take selfies with.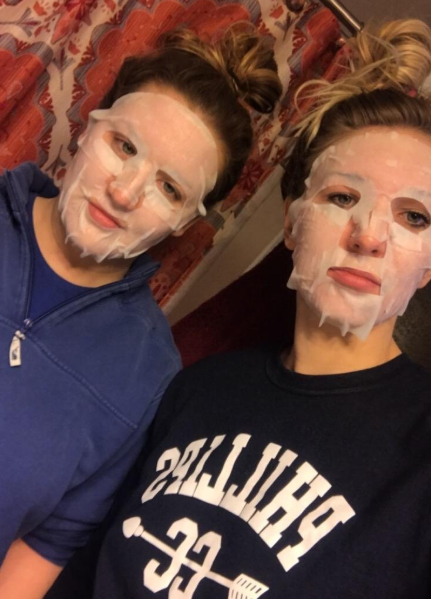 So, to recap: They're gentle (if you have sensitive skin like me), ultra-hydrating, hella easy to use, affordable as heck, and beloved by MANY. DO YOURSELF A FAVOR AND BUY THESE SHEET MASKS!