1.
A bottle of Touch in Sol's reviewer-beloved No Poreblem Primer to help minimize the appearance of pores and fine lines for a seamless look. The lightweight and non-sticky formula will give your face a smooth base to help your makeup apply more smoothly and last longer (with very little effort).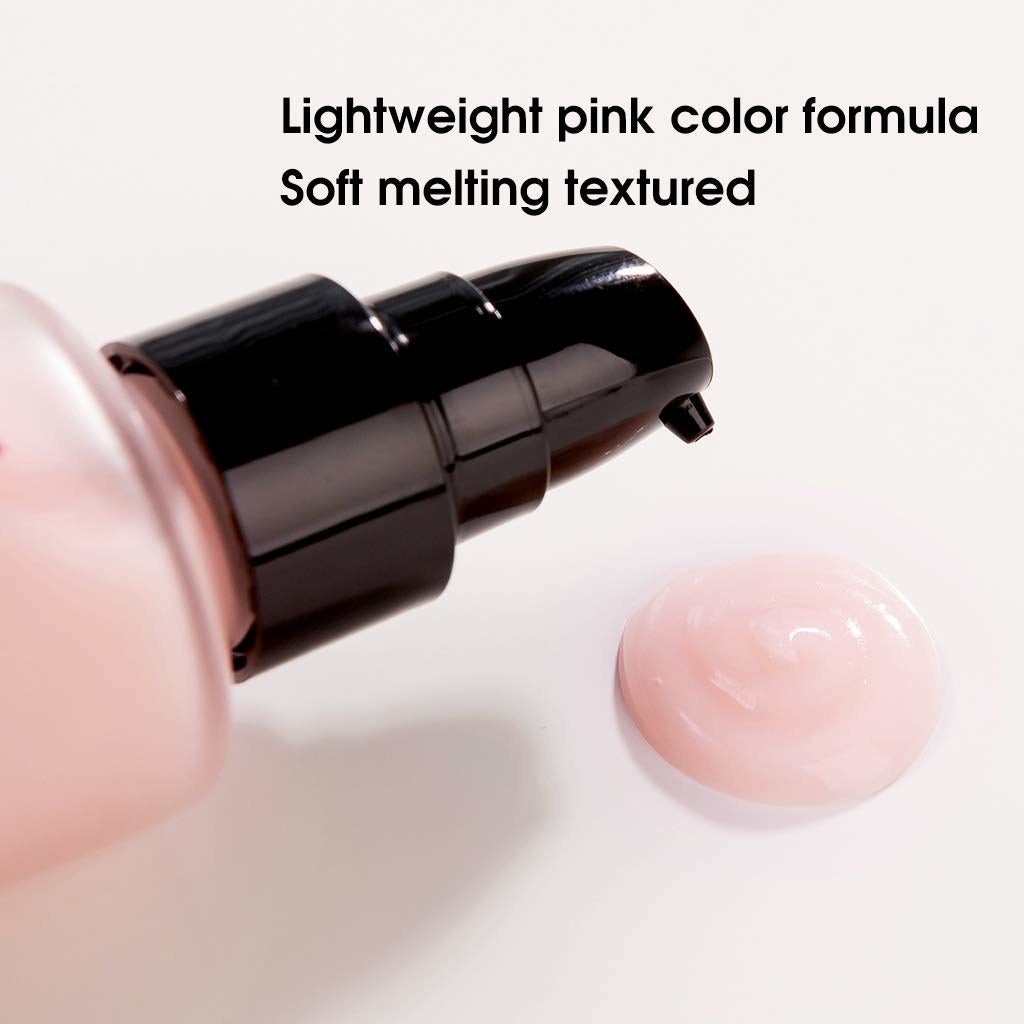 Promising review: "Even after only the first use, I was blown away by this primer. I honestly didn't think a primer could do what this one does. It went on very smoothly and didn't feel greasy whatsoever. All during my super-long day at work (12-hour shift), my makeup didn't budge and my face looked so smooth and satiny under my makeup. I have moderate to severe acne so my skin is generally fairly oily, but it's has also been very dry lately, and this primer made it so my makeup didn't crease at all or cling to dry patches on my skin. I can't emphasize enough how surprised I was every time I went to the bathroom and looked in the mirror to see how smooth my makeup still looked." —MMkay13

Get it from Amazon for $15.15.
2.
Maybelline's Instant Age Rewind concealer so no one will know you were up until 4 a.m. watching every episode of Wednesday...again. It blends quickly and easily with the help of a handy built-in sponge applicator — say goodbye to under eye bags. 
"TBH, last year I started using this myself (although this is former BuzzFeed editor Kayla Suazo's lovely human face above), and I am mad that I wasted time with other concealers for so long. I am a deeply impatient person who likes to look good and does not like to put in effort in any way, shape, or form, and Maybelline created this so that people like me could gracelessly slap it on in the morning and be like "OK, REFLECTION, YOU GOT THIS" before being on their merry way. It never cakes, I look way more awake than I have any right to, and I never struggle to blend it the way I do with other concealers. 11/10 subscribe." —Emma
Promising review: "This is my all-time favorite concealer. It goes on creamy, covers under-eye circles without looking chalky. I hope they never stop making it." —YVonneM
Check out BuzzFeed's full review of Maybelline's Instant Age Rewind Concealer for more deets.
Get it from Amazon for $8.80 (available in 18 shades).
3.
Or CoverGirl's TruBlend matte concealer — it's lightweight with a matte finish and it works to soften the look of any under eye bags, dark circles, or other blemishes you wish to cover up. 
Promising review: "I don't know what to start off with besides saying how amazing this concealer is!! The concealer has a great formula, that's easy to blend and dries to a matte finish. Almost didn't bake afterwards because the look was close to flawless. I'm big into bright under eyes and this gave me the look I love. This has easily made its way into my go-to makeup, and perhaps one of my new favorites." —Mandy Smith
Get it from Amazon for $5.99+ (available in 30 shades).
4.
A bottle of Elizavecca Hair Treatment for damaged, over-processed locks. It can be used on all hair textures to help restore it back to a healthier state. Just let it sit on your hair after shampooing for five to 20 minutes, rinse, and you'll notice results! 
This is designed to work on all hair types, with reviewers with 2b to 4c curls mentioning it worked for them! 
Promising review: "Holy moly. This stuff is AH-mazing. To be free of bad stuff, smell amazing, leave my hair SMOOTH and SOFT (did I emphasize that enough), and leave my hair drying quicker with it looking near perfect. Well, folks, what else is there to say? Buy it. Don't think about it. Just do it. This coming from a super-picky hair girl!" —Aubsmommmy
Check out BuzzFeed's full review of the Elizavecca hair treatment for more deets!
Get a bottle from Amazon for $7.65.
5.
Essence's Lash Princess mascara to give you a nice dramatic lash, because sometimes that's all you need to feel fabulous — and who really wants to deal with the struggle of putting on false lashes?
"Hello, that is my face above, because I bought into the hype of over 110,000 five-star reviews and now I will never look back!! Putting it on is like giving my eyelashes butterfly wings. It doesn't get clumpy, it stays put ALL the live long day (I spent all of last year's ridiculously hot pandemic summer wearing it, so I can speak to that), and you can apply it on very lightly if you don't want it to look so dramatic, or continue applying for longer lashes each time." —Emma
"I also have this mascara and it is my FAVORITE! I am constantly buying more when I run out. Plus, it's so dang affordable. Check out my in-depth Lash Princess mascara review." —Kayla 
Promising review: "I am a 30 year old who has been wearing mascara since I was probably 15 or 16 and this is by far the best mascara ever. This beats Dior's almost-$40 mascara. A few times I made make up purchases based off of what reviewers and make up influencers hyped up and was disappointed, this surely wasn't a disappointment." —Mary
Get it from Amazon for $4.99.
6.
Glossier's Cloud Paint for a bit of rosiness on your cheeks. It's super easy to apply and it'll add some dimension to your lovely face.
Promising review: "I used traditional powder blushes daily up until purchasing this product. My skin is super dry and I didn't know I could have such a natural blush look until Cloud Paint! It really is easy to blend and builds up in color without much effort. The packaging is beautiful and is the perfect size to take anywhere with you. Please never stop making this blush!!!" —:~)
Get it from Glossier for $20 (available in eight shades).
Check out BuzzFeed's full review of Glossier's Cloud Paint for more deets!
7.
An easy-to-use makeup-correcting stick that'll assist with any smudged mascara, out-of-place lipstick, or unruly eyeliner. No more frustration caused by having to wipe your whole eye clean and start from scratch. This genius little stick has you covered (plus, it's great for taking on-the-go).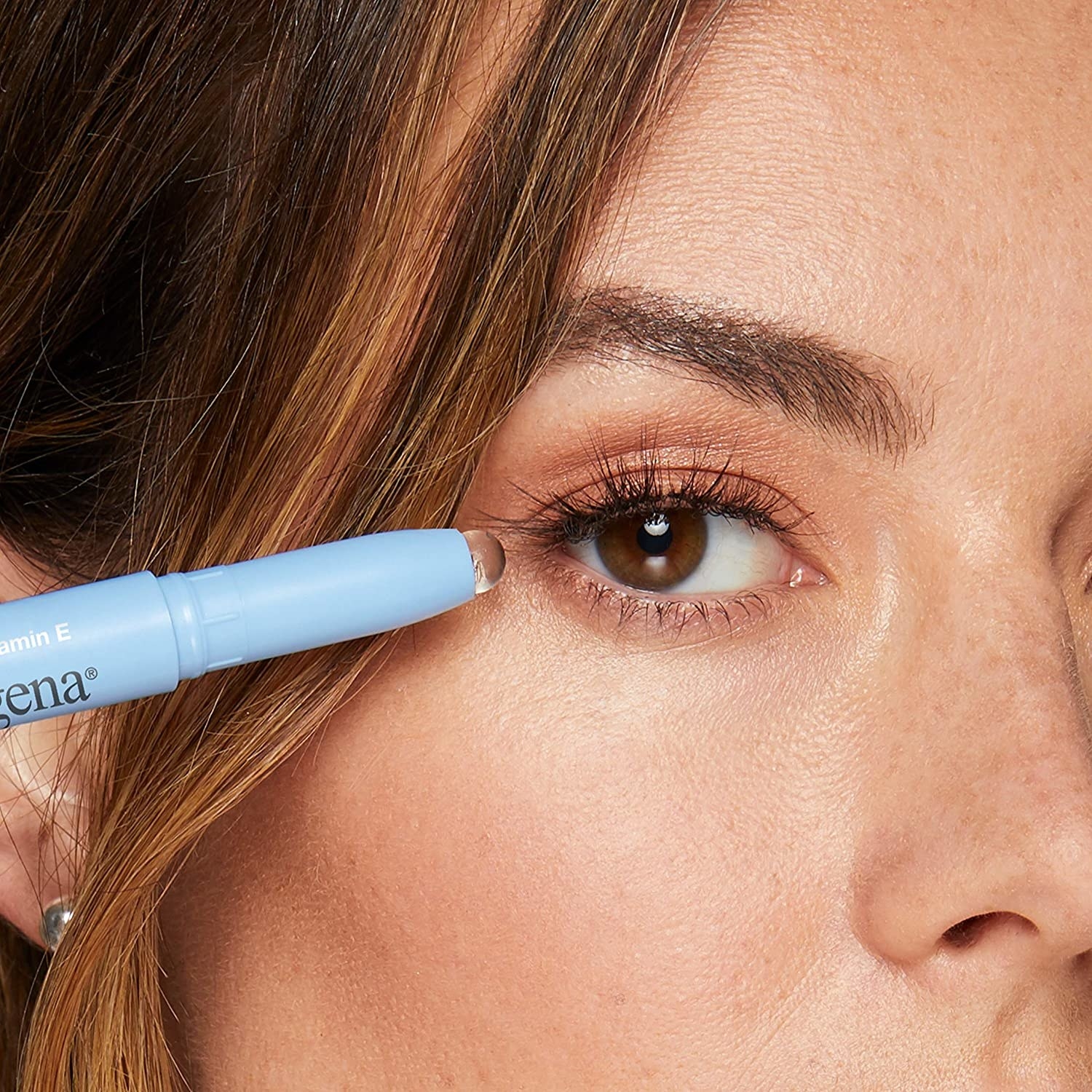 Promising review: "Why didn't someone think of this sooner? For years, I've been using Q-tips dipped in makeup remover to remove little goofs or mistakes. This is so much better and portable! Erases waterproof mascara marks around my eyes easily. Must-buy product!!" —Katherine Riordan
Get it from Amazon for $8.72. 
8.
A set of 10 quick-dry nail polishes for those who love a fresh mani, but can't ever seem to avoid smudging a nail (or three). These only take about 60 seconds to dry — no lamp necessary. 
The formula is also non-toxic and made without formaldehyde, toluene, or DBP chemicals.

Promising review: "The set comes in various colors and they are all beautiful. The polish has a big brush that covers the nail easily. The polish is opaque but I did two coats. It didn't stain my nails or has a strong smell. The polish dried up quickly. I cook and clean, so it started to wear off on the fourth day. But I can repaint because of the easy application and fast drying." —perksofbeautyblog
Get 10 bottles from Amazon for $20.99 (available in five color combinations).
9.
A mint-flavored teeth-whitening pen to help you quickly remove stains on your teeth caused by coffee, soda, smoking, and more. Simply twist the bottom of the pen, apply using the soft brush tip, and let it sit for one minute. "Alexa, play 'My Shiny Teeth and Me' by Chip Skylark."
Promising review: "I really didn't realize how well it worked until I took the after picture. Then I felt bad that I had not done this before. Let me start by saying I did not even do this everyday. I am bad about starting something and not finishing it, but I did use the two tubes that I purchased. I plan on purchasing two more so I can get my teeth whiter. I would recommend this to anyone who wants to get their teeth whiter." —Sherri Blanchard
Get a two-pack from Amazon for $19.99.
10.
A bottle of Peripera Ink Velvet Lip Tint for a bold lip with that'll last all day long. This is perfect for my lazy peeps who don't want to re-apply lipstick all day long. And the precision applicator will help to ensure it's applied smoothly and evenly on the first try. 
11.
An internet-beloved set of makeup sponges you can use to flawlessly (and easily) apply foundation, BB cream, powder, concealer, and more. Pro tip: dampen them with water for the best results.
Promising review: "I am VERY picky when it comes to my makeup sponges. For years I would only use a Beauty Blender because, to be honest, nothing else compared or gave the same foundation finish. These are truly a game changer! They are not 100% identical to the name brand blender in texture, HOWEVER they DO give the same flawless foundation finish. I would even go as far as to say they soak up less foundation which means you aren't wasting as much product. And can we talk about this price point?!?! Save your hard earned money and PURCHASE THESE! You won't be disappointed." —Lindsey
Get a set of five from Amazon for $9.99 (available in nine color options).
12.
An easy-to-use smudge-proof mechanical eyeliner pencil ideal for anyone who doesn't want to fuss with liquid liner, but is also tired of sharpening their pencil liner. Just twist this up and it's ready to go! 
Promising review: "You can't beat the price. The most perfect creamy, pigmented, and easy to put on eyeliner ever. I think most eyeliners are a bit stiff and kind of tug on the eye when you apply it but not this liner! I bought it in black but will be buying it in other colors as well. Also! If you like to smudge your waterline, this liner is perfect for that." —Kaykay
Get it from Amazon for $4.99+ (available in 13 colors).
13.
Or a convenient eyeliner stamp so you can create the perfect cat eye without having to redo your entire eye look about five times before finally getting those wings even.
Psst — this tool is double sided, so you can choose the thickness of your wing, and comes with two stamp pens — one for each eye!
Promising review: "This goes on well and stays well. I cannot wing eyeliner for the life of me and this does it for me!! I just repurchased a second time and it's been almost a year since my first purchase...I use this daily! That means it lasted me almost a year. Can't beat the price point and quality for that! I also enjoy the clean ingredients. :)" —Nickel
Get a set of two from Amazon for $14.97 (available in four styles).