10.
Need a pick-me-up? Synclaire James is sure to brighten up your day with a few good "woo woo woo"s.
9.
Overton "Obie" Wakefield Jones is always willing to give a helping hand... if you're willing to sit through a 10-minute oration on how burnt toast will lead to the end of human existence.
8.
The notorious Kyle Barker is sure to make you swoon, even if he is your stereotypical player.
7.
MAXINE SHAW! ATTORNEY AT LAW!
6.
REGINE HUNTER WALKED SO RACHEL GREEN COULD RUN
5.
Khadijah's HBCU representation is real!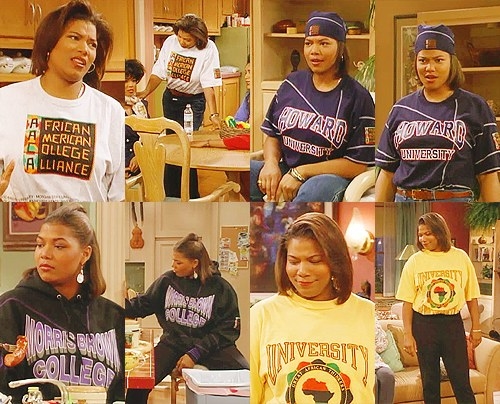 4.
You just need to know the context behind this gif.
3.
Of course, in a '90s sitcom, there has to be a little ✨ romance✨.
2.
Did I say Maxine Shaw?
1.
Living Single does a fantastic job not only with Black representation, but also provides a pretty accurate depiction of life and friendship in NYC.